The GNOME team is tirelessly working on making their entire platform stand out among the rest with new and improved features coming to the entire slate of software with every major release.
At the beginning of the year, GNOME Settings App got a major design overhaul as Gnome's designer Alan Day  stated that the previous grid layout is too limiting to users.
To give users more freedom, the developers switched to a sidebar list layout which uses resizable window.
Now there is a new and improved GNOME control Center that comes with a designed keyboard panel.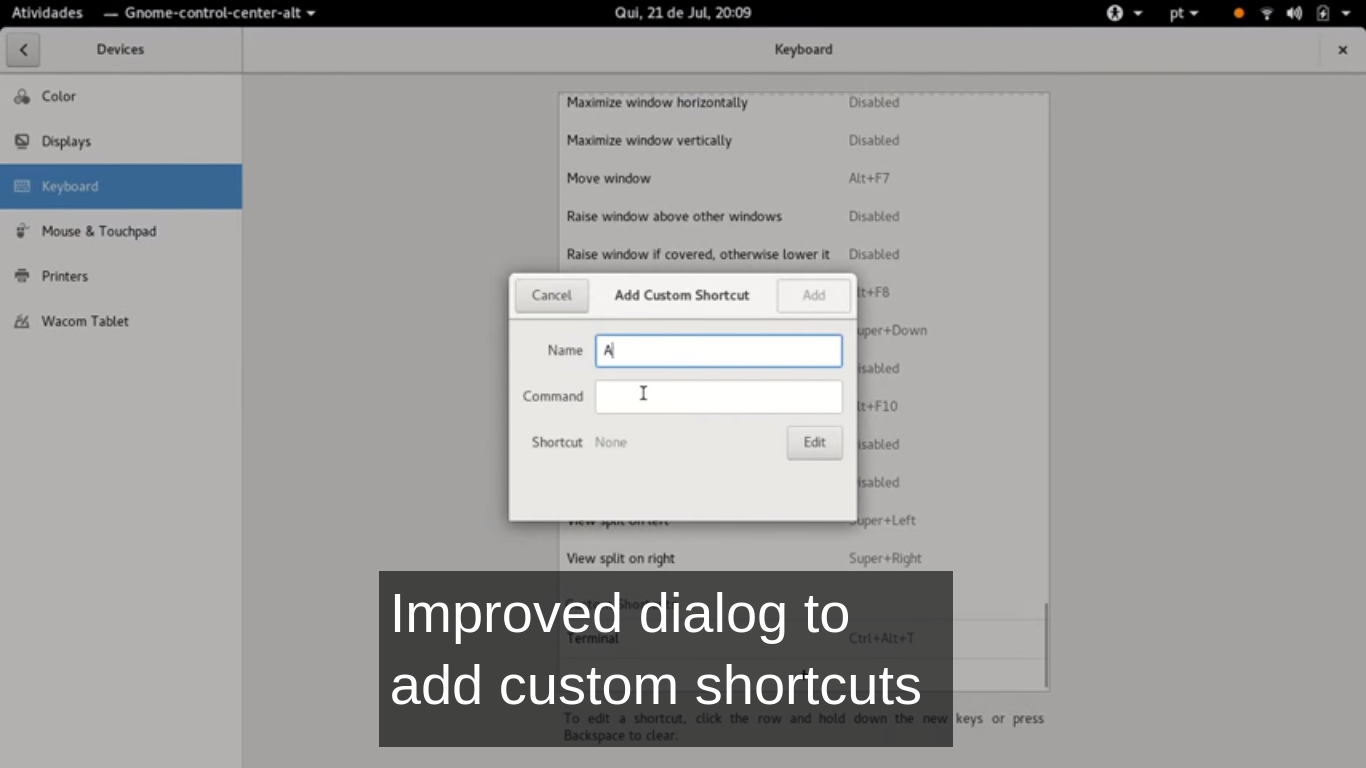 Keyboard configuration is an important part of most desktop setting section as it gives users the ability to re-purpose keyboard layouts to their own taste.
Though still in its development phase, the GNOME 3.22 Keyboard setting will be getting a new and improved User interface together with program efficiency as well as stability.
The keyboard panel is going to be given a redefined and smooth new look with emphasises given to improving dialogues for adding and editing custom shortcuts.
The changes will be an overall behaviour modification of buttons and sheets which will match those found in the rest of the GNOME desktop environment.
It is very important to keep in mind that the current features can be subjected to changes as they are still in the development phase but your patience will be rewarded eventually by the time the full GNOME 3.22 release hits us later this year.