Grammarly is a digital writing tool that uses artificial intelligence and natural language processing to enable users to compose clear, simplified, mistake-free writing in English.
It offers real-time suggestions and corrections for grammar, spelling, punctuation, clarity, engagement, and style as users type in various applications, such as web browsers, word processors, email clients, and more.
Grammarly is available as a desktop app, web-based application, browser extension, mobile app, and as a plugin for a variety of applications, including Gmail, Google Docs, Microsoft Word, and Slack.
Grammarly had over 30 million active users worldwide and it had gained immense popularity among individuals, students, professionals, writers, and businesses who seeking to improve their writing and communication skills.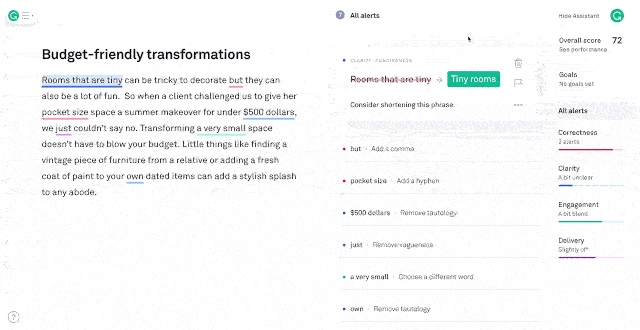 The Grammarly browser extension works seamlessly with several popular applications including LinkedIn, Gmail, Twitter, Yahoo, Salesforce, Medium, and Jira, to mention a few, so users get text corrections and suggestions right in the writing editor of whatever editing environment they are in within their Google Chrome or Firefox browser.
The extension sits at the bottom of your writing text editor where you can click on it to expand Grammarly's editor, interact with its tone editor, or switch the indicator off. You can get corrections without registering an account with Grammarly but you will get the most out of it with a user account and it is completely free.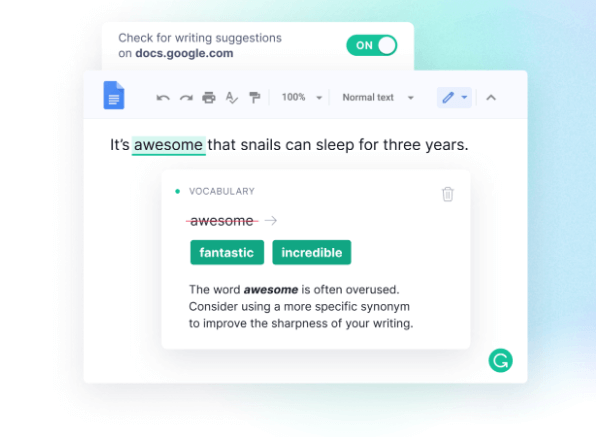 Grammarly also has an extra feature that allows its users to determine the tone of their writings to give an intended impression. As a user, you can see whether your texts sound formal, friendly, or optimistic and to what extent they do so that you can make changes to fit your target audience.
Features in Grammarly
Grammar Checking – It checks your writing for grammar mistakes, such as incorrect verb tenses, dangling modifiers, and subject-verb agreement.
Spelling Checking – It checks your writing for spelling mistakes.
Punctuation Checking – It checks your writing for punctuation mistakes, such as missing commas and periods.
Clarity – It helps you write clear and concise sentences.
Engagement – It helps you write engaging and persuasive sentences.
Delivery – It helps you write sentences that are easy to read and understand.
Plagiarism Checking – It checks your writing for plagiarism.
Style – It helps you customize your writing style.
Tone – It helps you adjust your writing tone to match the audience and purpose of your writing.
Grammarly Plans
Grammarly comes with two pricing plans: Free and Premium.
Free – It offers basic grammar checking and plagiarism detection.
Premium – It offers all of the features of the Free plan, plus additional features, such as style suggestions, tone suggestions, and sentence clarity suggestions.
Grammarly is a must-have tool if you want to improve your skills at writing any type of content in English and it is commendably user-friendly.
Seeing as there are recently released features I imagine that the company is concentrating on English writing for now, but oh, will it be a happy day when other languages are supported.
Overall, Grammarly is a highly valuable tool for many writers, particularly for those who want to enhance their writing skills, improve language proficiency, and ensure error-free and polished work.