Have you been running away from the default Linux USB writers while searching for one that is not CLI-based? Well, today is your lucky day because there is a new USB writer app in development and it has at least one more feature than Etcher.
ISO Image Writer is a utility developed by Jonathan Riddell, primarily known for his involvement with the KDE community. It is a tool specifically designed for writing ISO images to USB drives or SD cards while making it bootable and automatically checking the ISO's digital signatures (checksum) for authenticity.
ISOImageWriter is primarily used in Linux distributions, especially those based on Ubuntu or KDE, such as Kubuntu. It provides a graphical user interface (GUI) that simplifies the process of creating bootable USB drives from ISO images.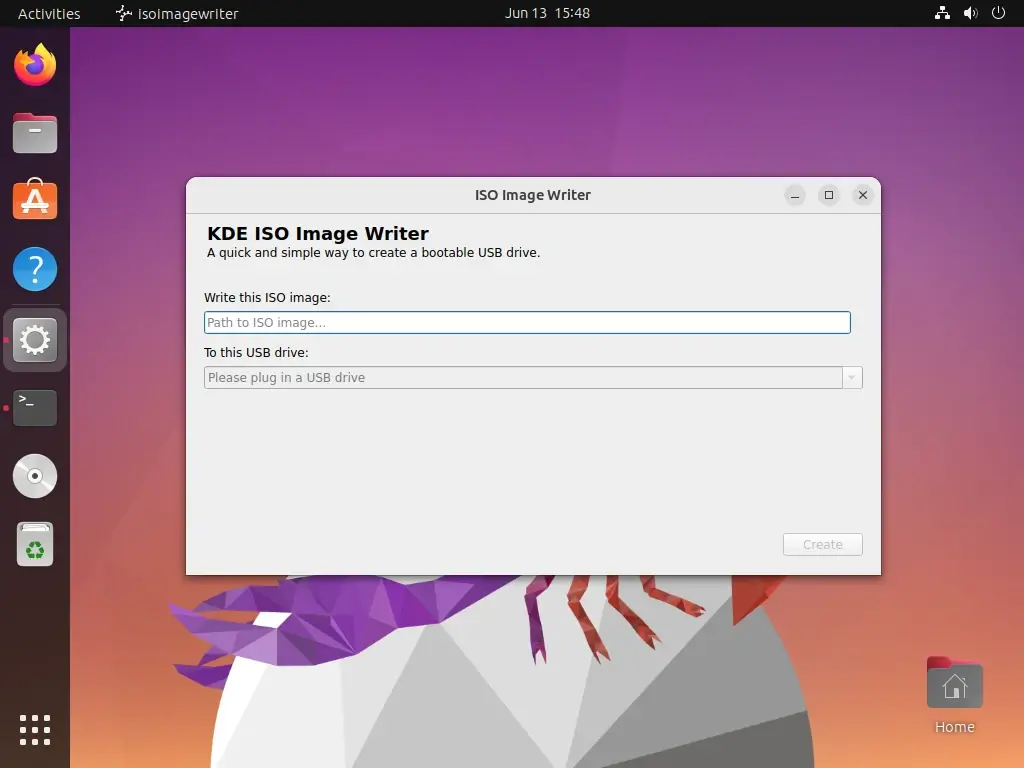 With ISOImageWriter, you can select the ISO image file and the target USB drive or SD card. The tool takes care of formatting the target device (if needed) and writing the ISO image onto it, making it bootable. This can be particularly useful for creating installation media for various operating systems or creating live USB drives for Linux distributions.
The two feature highlights of ISO Writer are its ability to run its main UI without root privileges and to automatically check the authenticity of ISO images.
Features in ISO Image Writer
FOSS – ISO Image Writer is free to use and open-source so you can contribute to its code on GitHub.
Simple and Neat Design – ISO Image Writer sports a GUI that is nice-looking, intuitive, and customizable with system themes.
Digital Signature Validation – ISO Image Writer automatically checks the checksum of ISO files to test their authenticity.
Root Not Need – ISO Image Writer works without the need for root privileges (except when required) thanks to its implementation of KAuth.
As promised, Jonathan Riddell add support for Windows, AppImage, Snap, Flatpak, and macOS install functions in a future update.
Install ISOImageWriter on Linux
To install ISOImageWriter as a Snap package, use:
$ sudo snap install isoimagewriter
OR
$ sudo flatpak install flathub net.launchpad.isoimagewriter

Ensure that you have the Snap or Flatpak package manager installed.
Alternatively, you can download the ISOImageWriter AppImage file, set the execution permission, and launch it as shown.
$ wget https://download.kde.org/stable/isoimagewriter/1.0.0/KDE%20ISO%20Image%20Writer-1.0.0-x86_64.AppImage
$ chmod +x KDE\ ISO\ Image\ Writer-1.0.0-x86_64.AppImage
$ ./KDE\ ISO\ Image\ Writer-1.0.0-x86_64.AppImage

I imagine KDE Neon Developer users are happy about this development. What do you think about it? Share your thoughts with us in the comments section.