Ubuntu and it's derivatives became official last week Thursday and there was more showcased in the LTS release of the mother Unity release than we've seen a while.
While we've covered what's new in Ubuntu 16.04 Xenial Xerus with Unity, we've also covered the Mate flavor and now we have Kubuntu as the next subject.
Kubuntu like the aforementioned Mate and other opt-in flavors will be getting an official three years of LTS support after which the surface bits won't get updated but the underlying Ubuntu base will be continually supported until the expiration of the 5 year period which only applies to the traditional or original (if you may) Ubuntu.
Kubuntu 16.04 ships will the KDE 5.5 desktop environment – which is rather disappointing as the latest KDE release is at 5.6 and many other distros using the KDE desktop environment have adopted this update.
Other things that have changed the last 15.10 Willy Werewolf include the updated KDE application package, KDE PIM (Personal Information Manager) and a new Plasma Discover software center.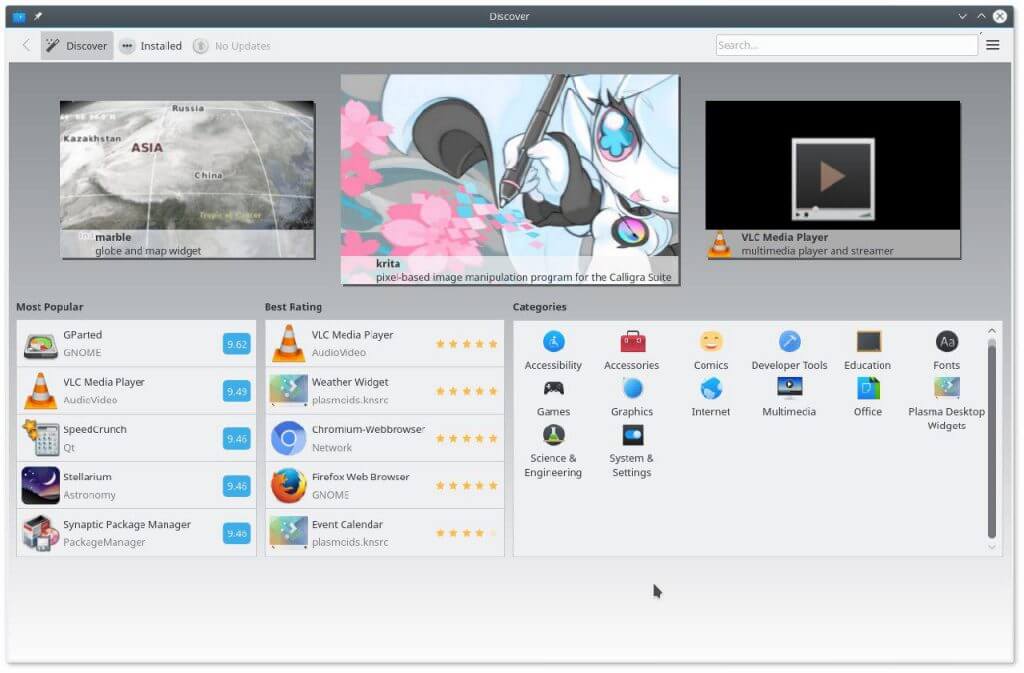 LibreOffice 5.1 and Mozilla Firefox make up for Non-KDE apps; what's more, the operating system is available in the packages of 64-bit and 32-bit which, of course, is the norm and system requirement remains the same; a minimum of 1GB ram and a 1.5Ghz clocked dual-core chipset.
Basically, a system no later than the 2010 era will do just fine. You can read the Kubuntu announcement to learn more or just watch Linuxscoop's video below.