It always feels good to see extra or free space in your Mac device. It allows us to save all downloads and other such files without any hassle and worry related to space constraints. But with time and so many downloads including other storage activities, this free space starts to shrink and that's when the need arises for a simple yet reliable partition manager to create extra space.
Nowadays it's not so difficult to look for a good partition manager as various free disk partition programs are available online. Partition Manager lets you expand, shrink, delete, create, split and merge partitions of your hard drive or any other storage device.
Besides, it allows you to control and manage the partition so that you have a well-arranged hard disk. There is no need to worry if you are running out of space on your Mac system as this article will walk you through some of the best partition managers for Mac systems.
1. Disk Utility
Disk Utility comes built-in in Mac devices and makes the topmost and brilliant choice to solve disk-related issues, even disk partition. This built-in utility is pretty easy to use, it comes with a user-friendly interface that presents you with a pie chart of the remaining space in your hard disk in an easy to understand manner that even the person with no computer expertise can easily comprehend.
Some of the features offered by this utility are to delete, add and resize the hard drive without causing any data loss from the hard drive.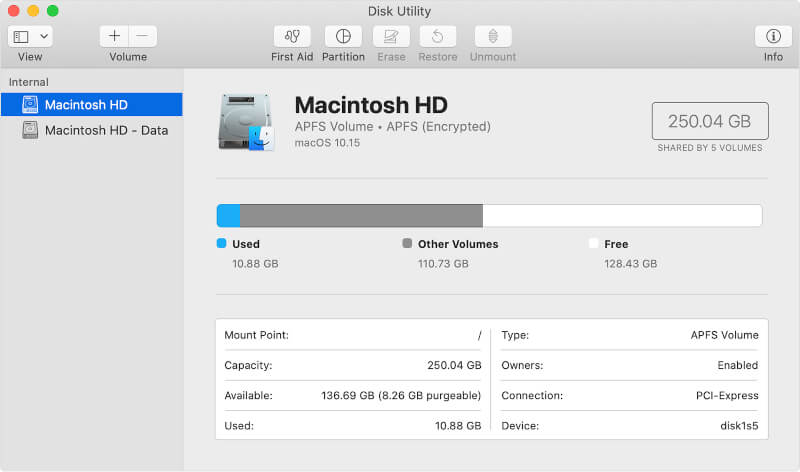 2. Stellar Mac Partition Manager
Stellar Mac Partition Manager is an efficient partition manager from Stellar effectively manages partitions on your Mac's hard drive. It works by moving already existing partitions to create sufficient space if there is any scattered or free space on the drive.
This reliable and safe software can also perform delete, hide, reformat, and resizing the partitions. In addition, it allows easy resizing of NTFS and Boot Camp partitions. This app works well with macOS Sierra 10.6 to 10.12.R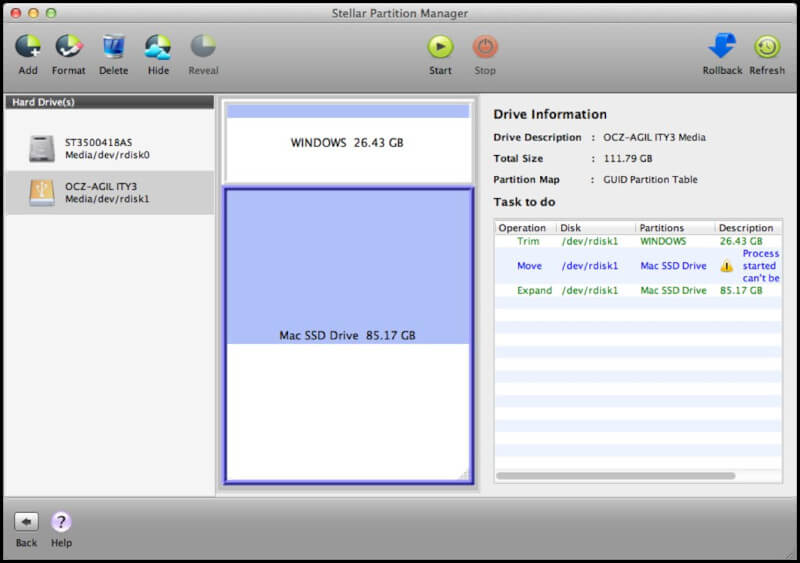 3. IPartition for Mac
IPartition provides a great way to manage your hard drive by handling the space. This app offers a graphical representation of your disk space in the form of a pie chart. The resize handle simply lets you resize the partition giving a better representation of the size allotted to each partition.
Additionally, this software showcases any warnings or parameters associated with your partition in a separate window. With iPartition, you can also queue your tasks, edit the partition and resize them easily.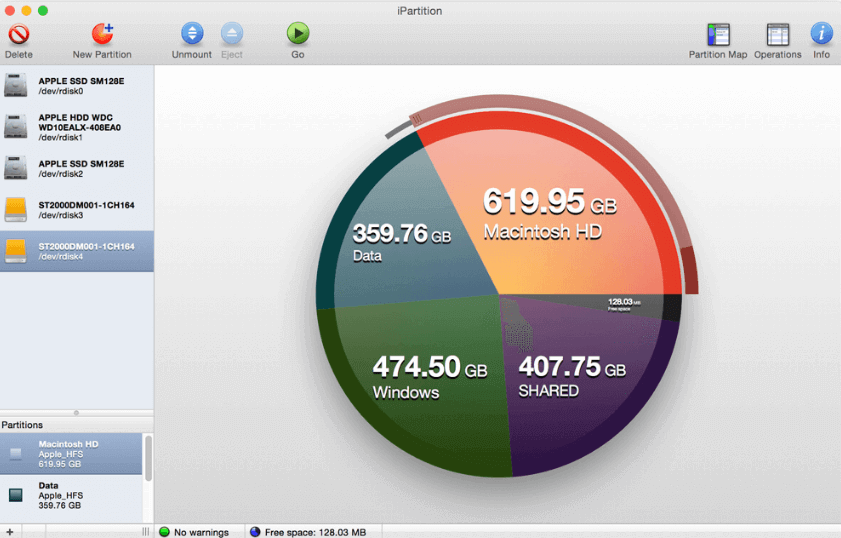 4. Paragon Hard Disk Manager
If you are looking for a complete data management solution for your Mac system then Paragon hard disk manager will cater it for you! It offers all that you need for an effective partitioning, it provides dynamic data recovery and efficient data backup to prevent any data loss and secure your valuable data.
The software allows you to create a clone of your old disk when you change to a new system. Besides, this software is highly compatible with macOS Sierra, High Sierra, Yosemite, Mojave, and El Captain.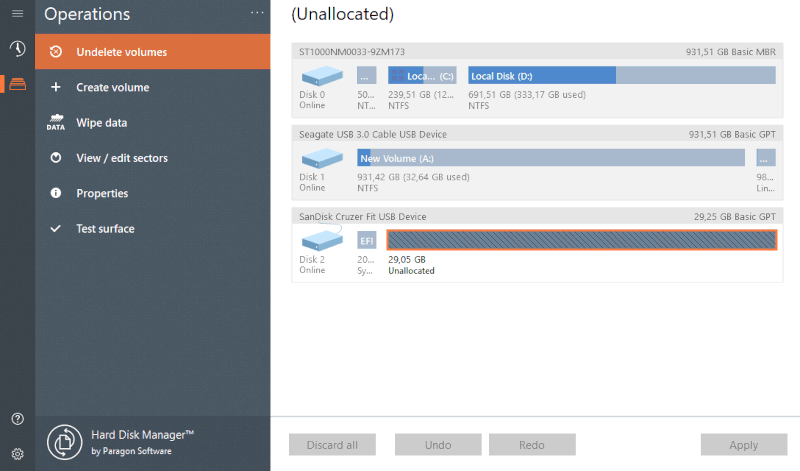 5. GParted (Gnome Partition Editor)
GParted or Gnome partition editor functions to create space in your Mac disk without causing any loss of data. GParted allows users to delete, create, check, label and move additional space into valuable ones.
It lets you expand your C: drive, make space for a new operating system, and perform data recovery from lost partitions. Besides, with GParted, you can work around with extensions like ufs, NTFS, xfs, btrfs and nilfs.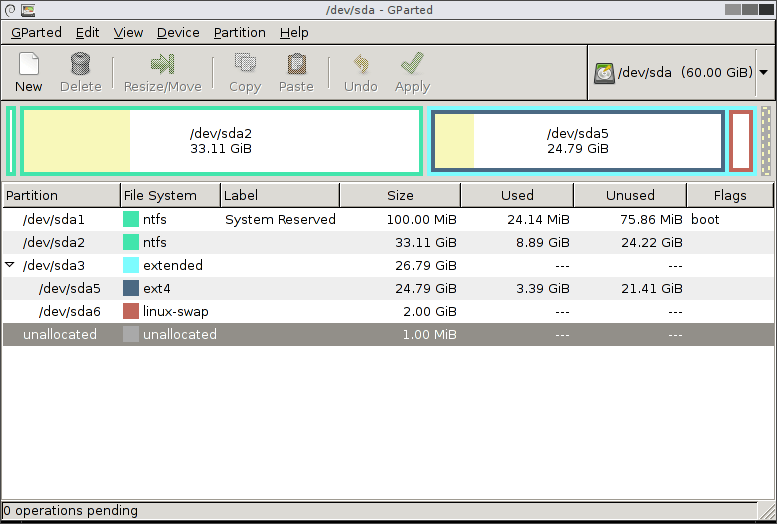 6. Partition Magic
Partition Magic a reliable partition manager for Mac is geared with all those features which are needed for the safety and security of your drive. With Partition Magic you can mix or resize the partitions, it lets you arrange data, create storage space, modify or edit partitions, perform multitasking, preview, and delete.
Additionally, it has a user-centric interface for ease of use and prevents data loss by saving all your work and the current state of your partition in case the powercut happens in the middle of the partitioning.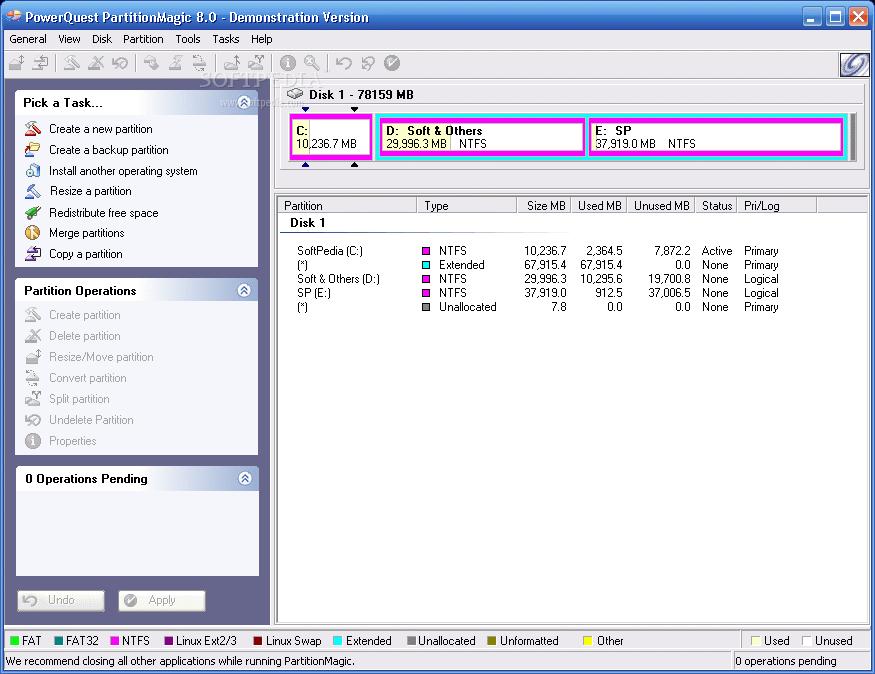 Summary:
Partitioning of hard disk offers many benefits such as ease of formatting and data security. An effective partitioning manager is one that helps in deleting, creating and resizing the hard drive.
The market is flooded with several partition managers for Mac OS however, it's important to select the best and trusted partition manager. We have listed some of the safe and topnotch partition managers for Mac which will surely help you manage your disk space effectively.