You might not particularly be a designer or UI/UX analyst but you must have heard about vector graphics. It's an image file format that, unlike raster graphics, is always crisp and clean – allowing users to create blur-free logos, website and app mockups, 2D graphics, business cards, certificates, flyers, etc.
The file format is far from new but for most of its existence has been restricted to users of premium apps like Sketch, Photoshop, and Illustrator. Thanks to free apps like Vectr, that is no longer the case.
Vectr is a modern vector graphic editor with which you can easily create and edit professional vector files for free across all OS platforms.
It features a set of intuitive tools to help you focus on creating beautiful graphic designs some of which include layers, the pen and pencil tools, blending modes, convert to path, and many others.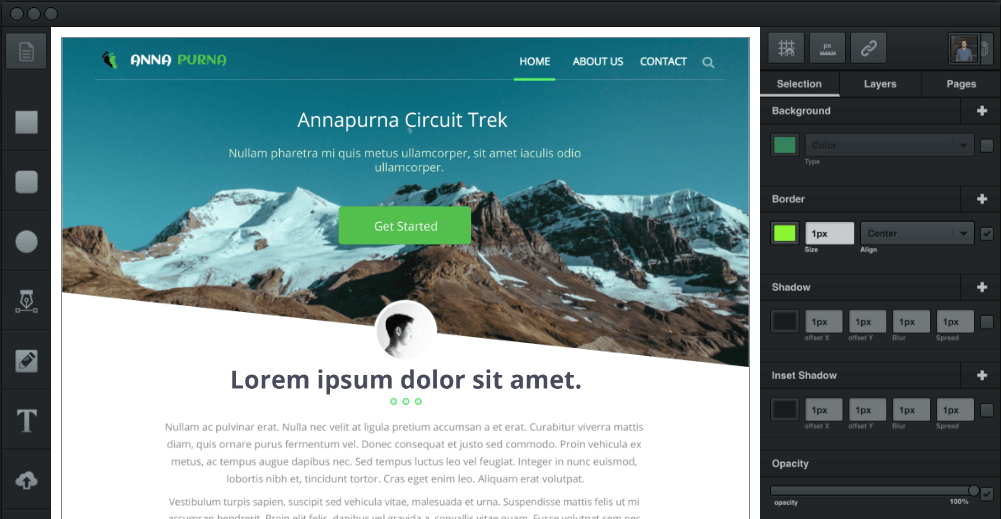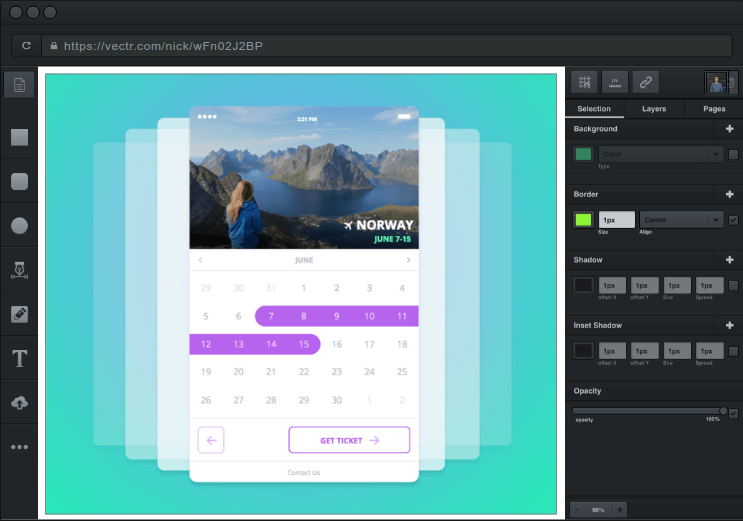 Features in Vectr Graphics Editor
Vectr offers most of the features you would expect from a vector graphic editing tool so the following are really it's most selling points:
Free forever: Vectr is available to use for free both online in Google Chrome (Firefox coming soon) and offline as a desktop app.
Cross platform: Run Vectr on Linux, Mac, Windows, and Chrome OS.
Smooth Learning Curve: Vectr boasts of tools that are intuitive to use and are easier to master than in more technically advanced vector editing apps.
Vectr Roadmap: This is a site where you can see how far the editor has come and what changes it is planned to receive in the near future. It's also an avenue for you to add feature suggestions.
Real-time sharing and collaboration: Done creating a design? Share your designs and even work with colleagues in real time whether in the browser or on the desktop app.
Autosave: You never have to worry about losing changes you or your colleagues have made to designs
Export to multiple file formats: For now, you can export designs to PNG, JPG, and SVG. More formats will be supported soon.
Before we head on to the download section you should know that I haven't referred to Vectr as an alternative to Adobe Illustrator or Gimp for a number of reasons. One of them is that you can't save your designs offline. Remember
Another is that Vectr is yet to have many of the features Illustrator and Gimp offer – which is understandable. It's a new app. But if you will be downloading it don't uninstall your current vector graphic creation/editing app just yet. Give Vectr some time to mature.
Vectr is available for installation on Linux as a snap app which is truly convenient.
[mks_button size="medium" title="Download Vectr Snap" style="squared" url="https://vectr.com/downloads/" target="_blank" rel="nofollow" bg_color="#127BB6″ txt_color="#fff" icon="fa-download" icon_type="fa" nofollow="1″]
Are you a Vectr user? What do you think about it compared to other vector graphic creation/editing apps in the market today? Share your opinions in the comments section below.