Canonical might not be the first company to try to bridge the gap between mobile and desktop but at the moment, it is, however, apparent that they are ahead in many aspects of the spectrum after the recent release of a demo showcasing the wireless display capabilities of the BQ Aquaris M10 Ubuntu Edition tablets that went on sale at the beginning of the year.
Also read: Updated: Bq Aquaris M10 Tablet Unboxed and Reviewed – Videos Included
The idea is to allow users to quickly have access to their personal files and folders at any time and anywhere requiring only a display and a supported keyboard. The first device to receive the feature was the Meizu Pro 5 Ubuntu Edition during last month's OTA-11 update.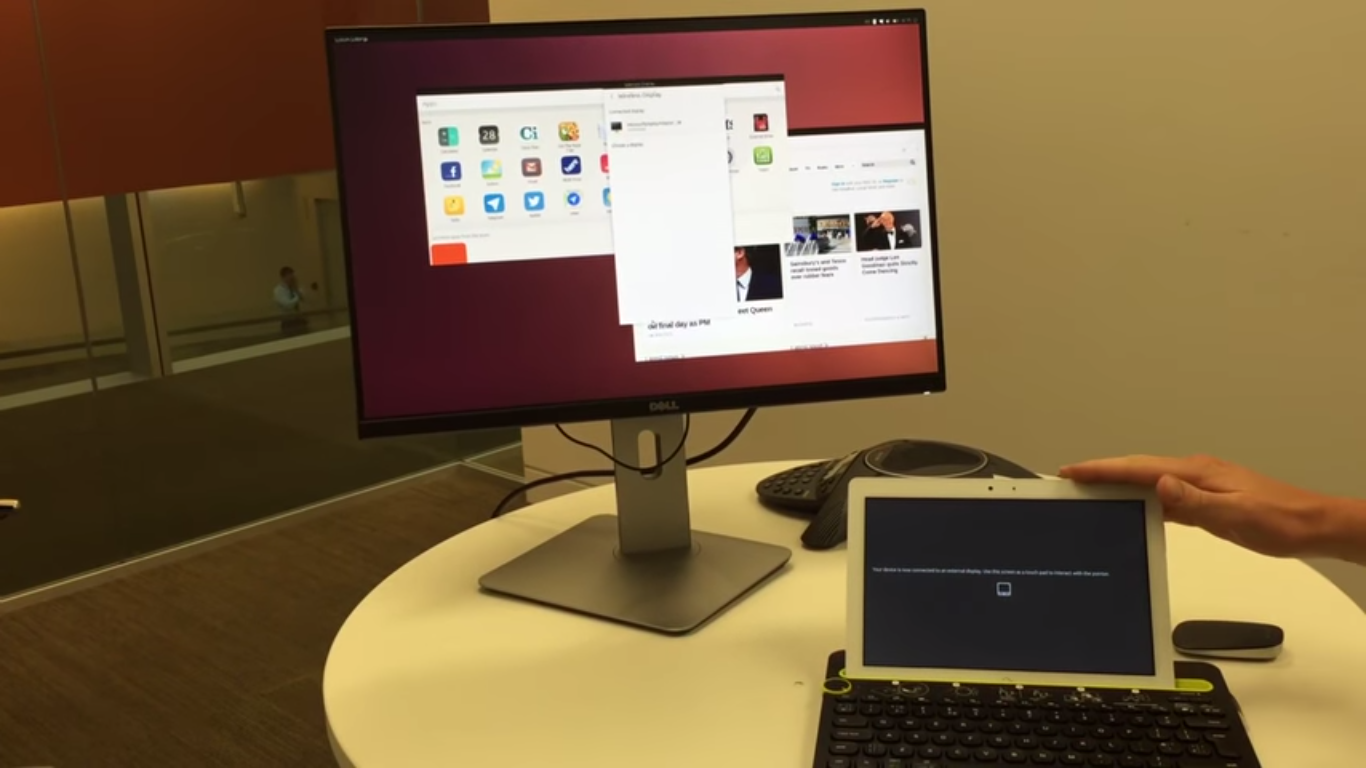 "More updates and improvements! Our latest OTA-12 has just landed and we're excited that you can now wirelessly connect your M10 tablet to a monitor! This gives users the full Ubuntu PC experience running from your smartphone. All the services running on your tablet are now available on the desktop through just a wireless dongle and no cables – giving you the full Ubuntu convergence experience – if you missed the above, check out the magic moment in the short video." stated the description that accompanied the video post on YouTube.
The Wireless display feature for the BQ Aquaris M10 Ubuntu Edition Tablet is at the moment in its development phase but the company decided to roll it out to devices giving users the opportunity to take it out for a test drive.
"The tangle-free transformation feature is in development mode right now, but we thought we'd release it right now [to] give people a chance to play with it Canonical's head of product, Richard Collins stated.
"This is wireless display running from the M10. From System Settings > Brightness & Display > Wireless Display > Wi-Fi signal from my external monitor," he continued.
The OTA 12 is scheduled to land on all supported devices during a phase roll out starting from the 27th of July.