If you have been following our posts then it must be clear to you by now that there is no shortage of note-taking apps in the open-source community and the note-taking app category includes Markdown editors.
We have written about a couple already and today, it is with pleasure that we introduce to you such an app with a layout inspired by the design handouts of Edward R. Tufte Wallapatta.
Wallapatta is a modern open-source and cross-platform Markdown editor with an emphasis on design and clear writing.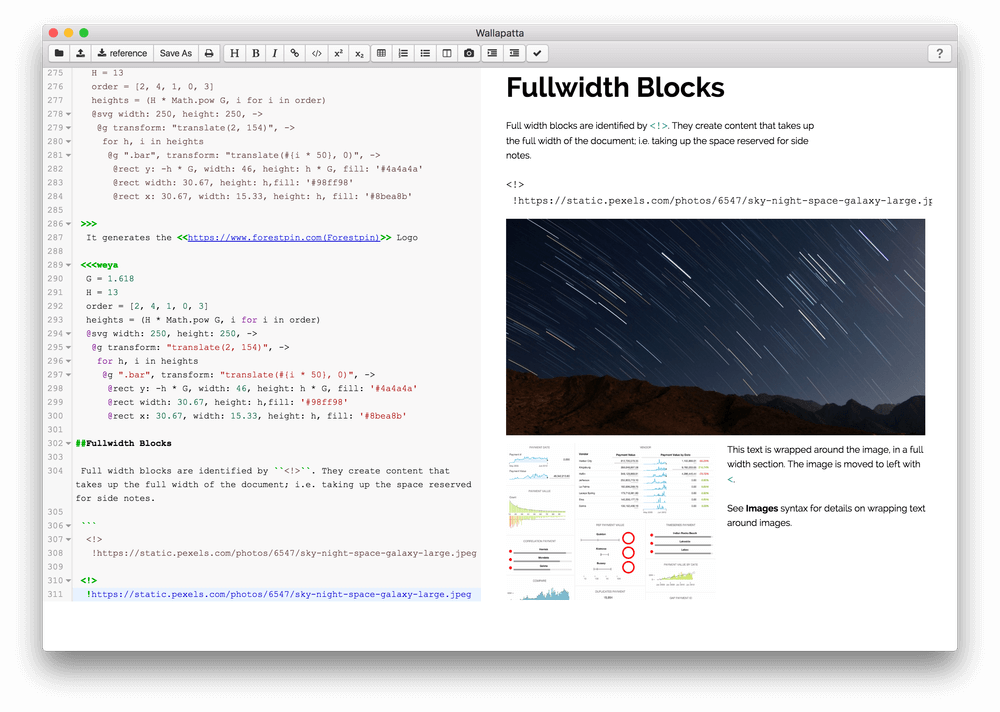 Features in Wallapatta
Freeware: Wallapatta is free for everyone to download, use and contribute to the source code on GitHub.
A comprehensive Online Documentation.
A free online reference guide for beginners and pros alike.
Add page breaks to Markdown notes.
A built-in Python console.
Minimalist design-inspired function icons.
Create printable documents with smart page breaks.
Support for HTML, JavaScript, and CoffeeScript within notes.
Support for sidenotes in Edward R. Tufte style documents.
Line numbers alongside other formatting options.
Live preview section next to the Markdown editor.
Generate static blogs.
Compile books, blogs, or pages.
Wallapatta is not the type of app you want to sit to read about to know about its features and it is free, so why not take it for a spin? How your horses, though. There's a little bad news.
Linux Version not Available Yet
This can be annoying.
I thought Electron apps were automatically cross-platform? Or is it that there are no developers to work on a version for Linux? Whatever the case may be, I hope the dev team get things under control in good enough time so that not only Windows and macOS users can enjoy Wallapatta.
In the meantime, which other Markdown editors do you know about? Pen them down in the comments section below.