There are good number of VoIP applications in the market today but the one that does an excellent job at competing with (and out-featuring) Skype is Wire.
An open-source cross-platform security and design-focused application for easy and modern communication.
Wire was launched in 2014 for Android, iOS, and desktop and maintained in Switzerland by a team of engineers who have premium working experience in major firms including Nokia, Apple, and Microsoft.
The VoIP app is financially supported by a group of designers, engineers and executives from a funding group, Iconical. Even though the group has refused to let us in on how many active users they have, data from Google Play shows that Wire been downloaded between 1,000,000 – 5,000,000 times for Android alone.
Wire is Feature-Rich
Following are some notable features of Wire app:
Smooth Voice and video calls
Wire delivers an excellent video and audio quality and is able to work with network latency to maintain good quality calls.

Handy Username Feature
The username feature works just like that of twitter and it is handy for group chats. With this feature, people can neither search you by your email nor is your email visible to your contacts. Phone numbers have always been invisible.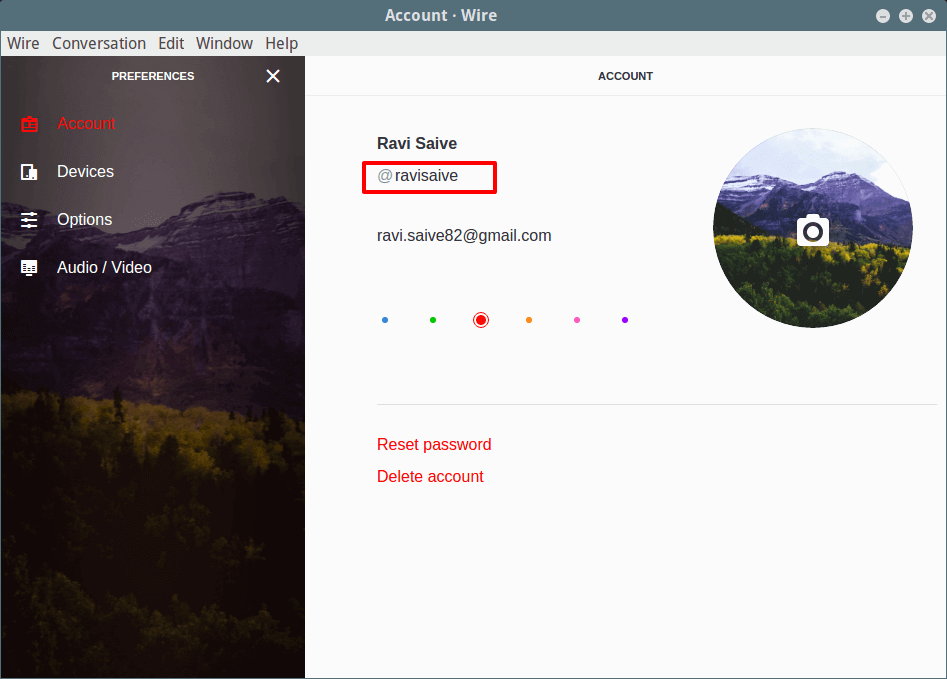 Audio Filters for Voice Messages
That's right! You can record voice messages and easily add audio effects to them all in the spirit of conversation enthusiasm.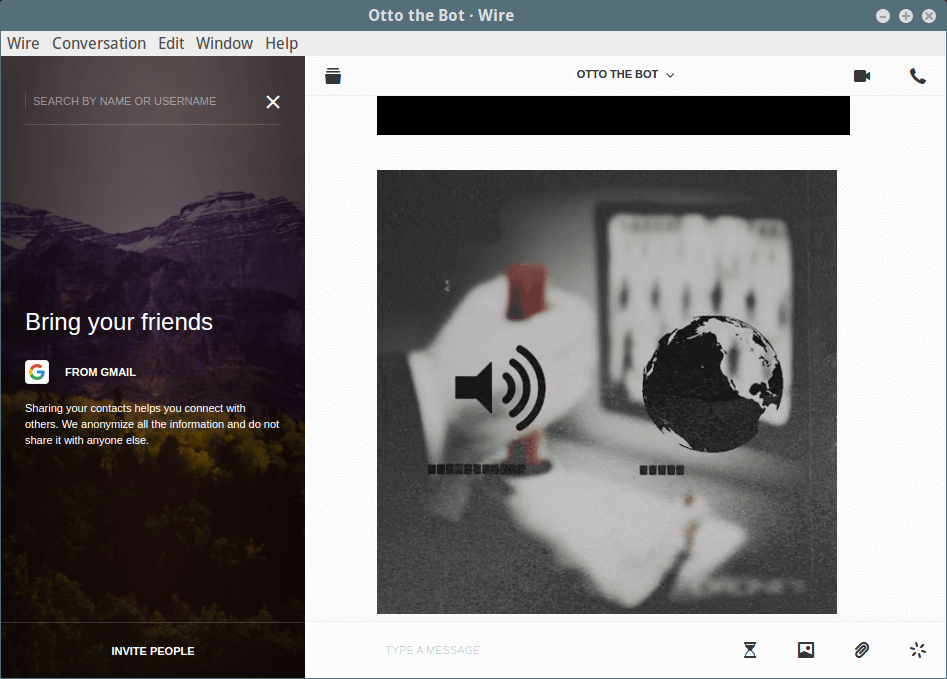 HD Group Calls with Stereo Feature
Wire will make the best use of your camera and speakers to provide you with the best picture and voice quality.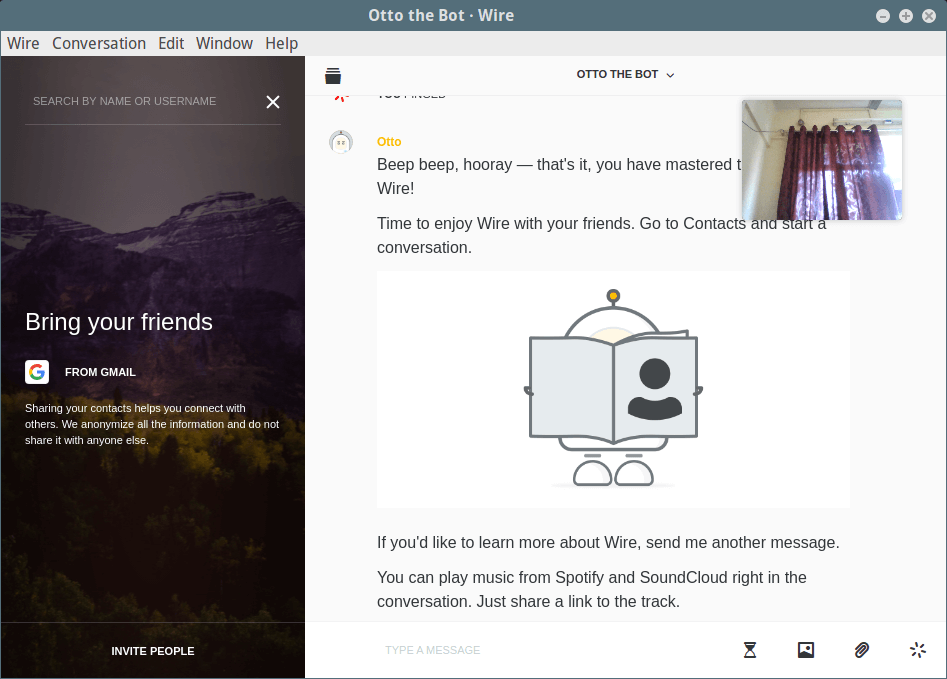 Share Text and Photos While On a Call
A feature every modern VoIP app should have. Trust Wire to deliver excellently.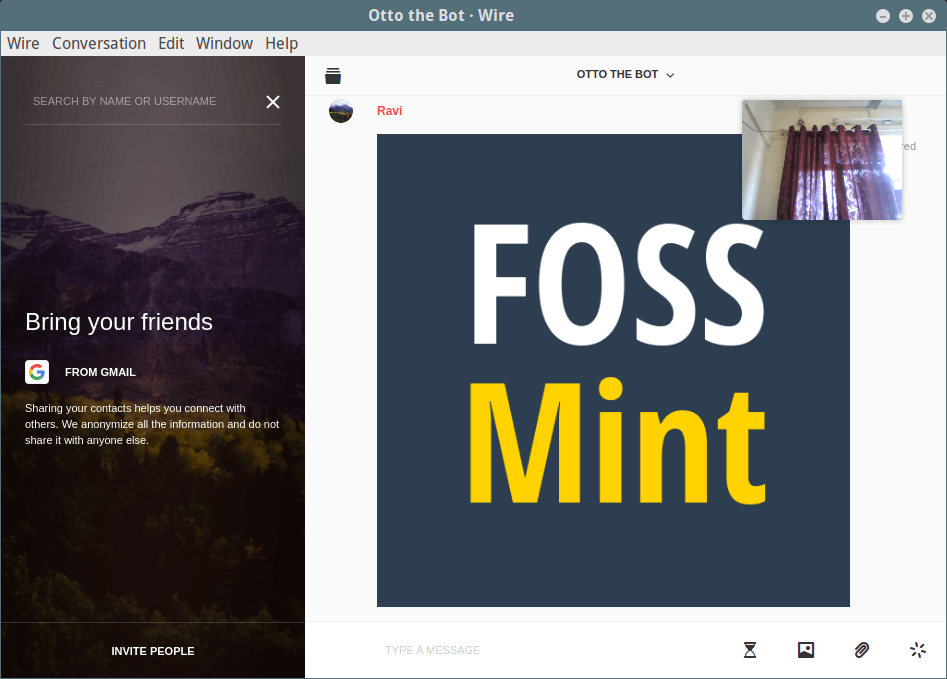 GIF Support
Want to squeeze your words in a quick animation? Play around with the available tons of high-quality Gifs.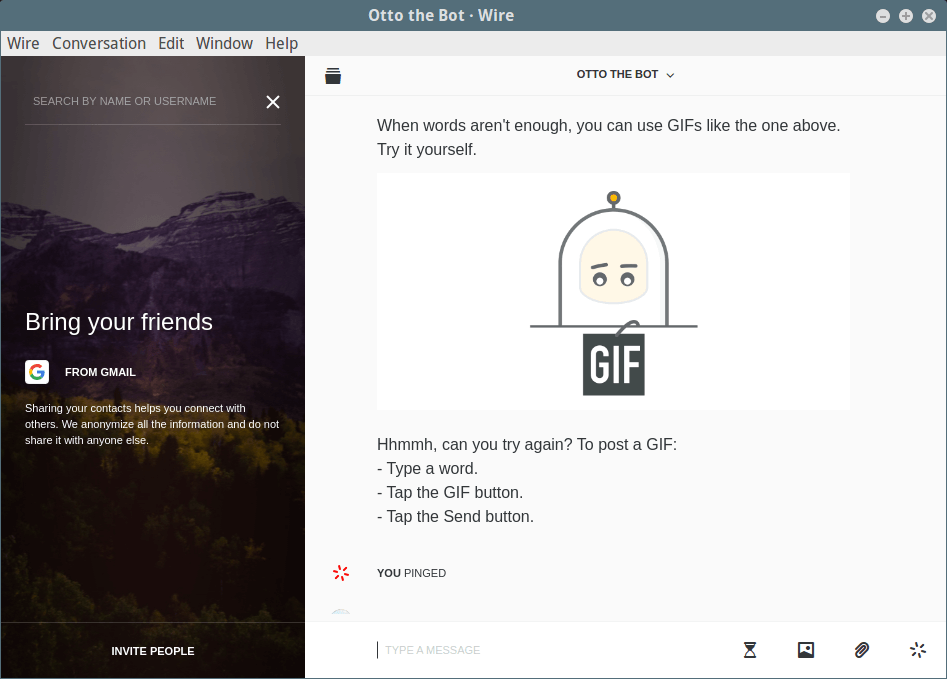 Ad-free. No Tracking
Communication with Wire is always simple, secure (because it is encrypted end-to-end), and private. Wire does not track your data for collection or sharing in any way.
Open Source
The trend these days is that if it's open-source it's also cross-platform. Wire manages to maintain the major aspects of its UI/UX consistent across the various platforms it supports.
Below is a feature comparison table between Wire and other competing apps. Wire takes the medal with ease.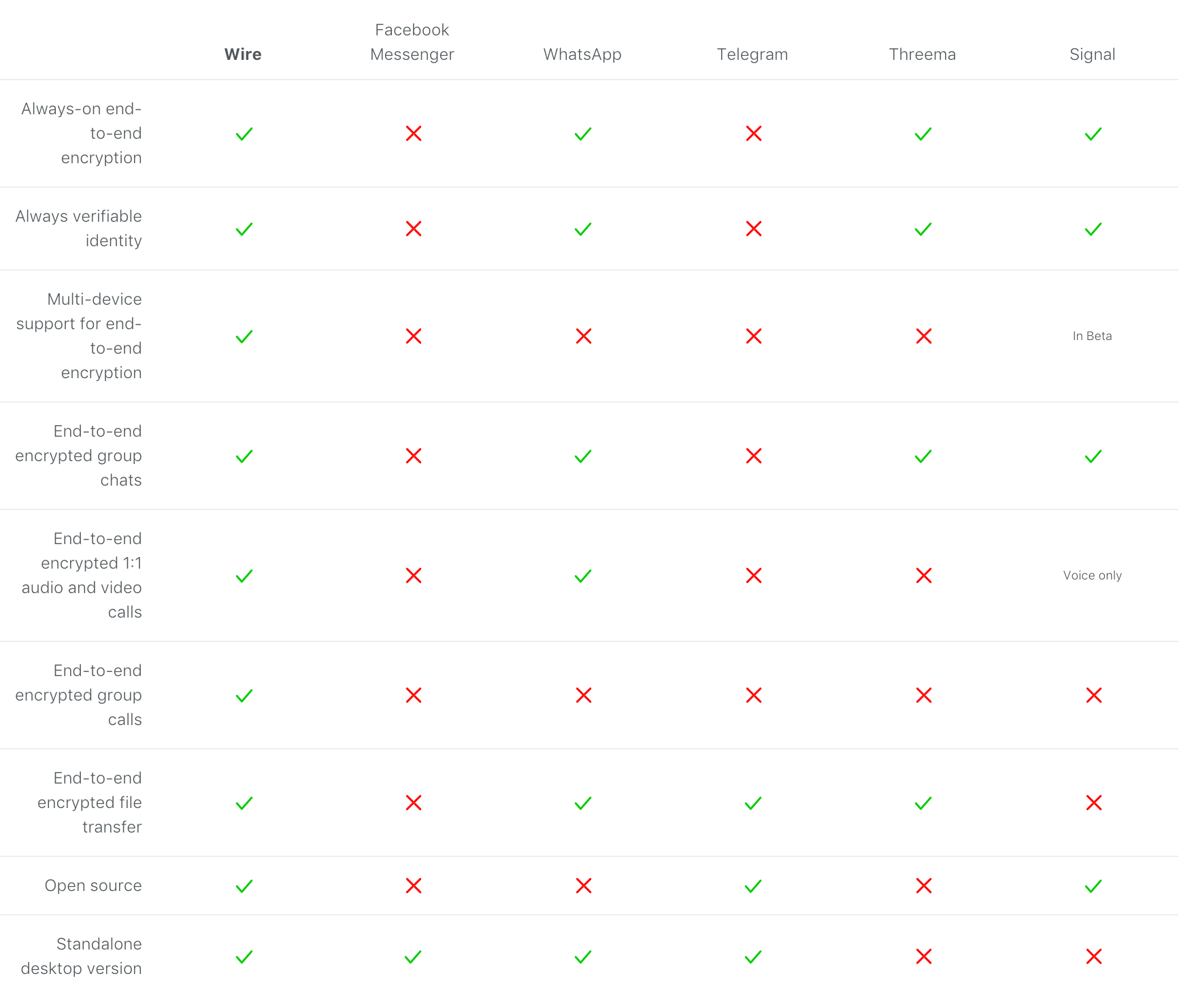 Download and Install Wire on Linux
There you have it guys. We recently took a poll to know how many of us dedicatedly use the Skype for Linux app. Wire is an excellent alternative. All its features are high-end. Or, don't you think so?
Share your thoughts below in the comments section.