YakYak is a free and open source (unofficial) cross-platform desktop client for Google's Hangouts instant messaging app and it comes right out of the box with a plethora of customization options including native desktop notifications and language translation.
There are many unofficial desktop clients that work nicely on Linux distros and YakYak is no exception. It runs without the need for Chrome or Chromium to be installed and is a lot more memory and battery-friendly that a handful of its counterparts.
If you are searching for an efficient desktop client for Hangouts then your search has probably ended.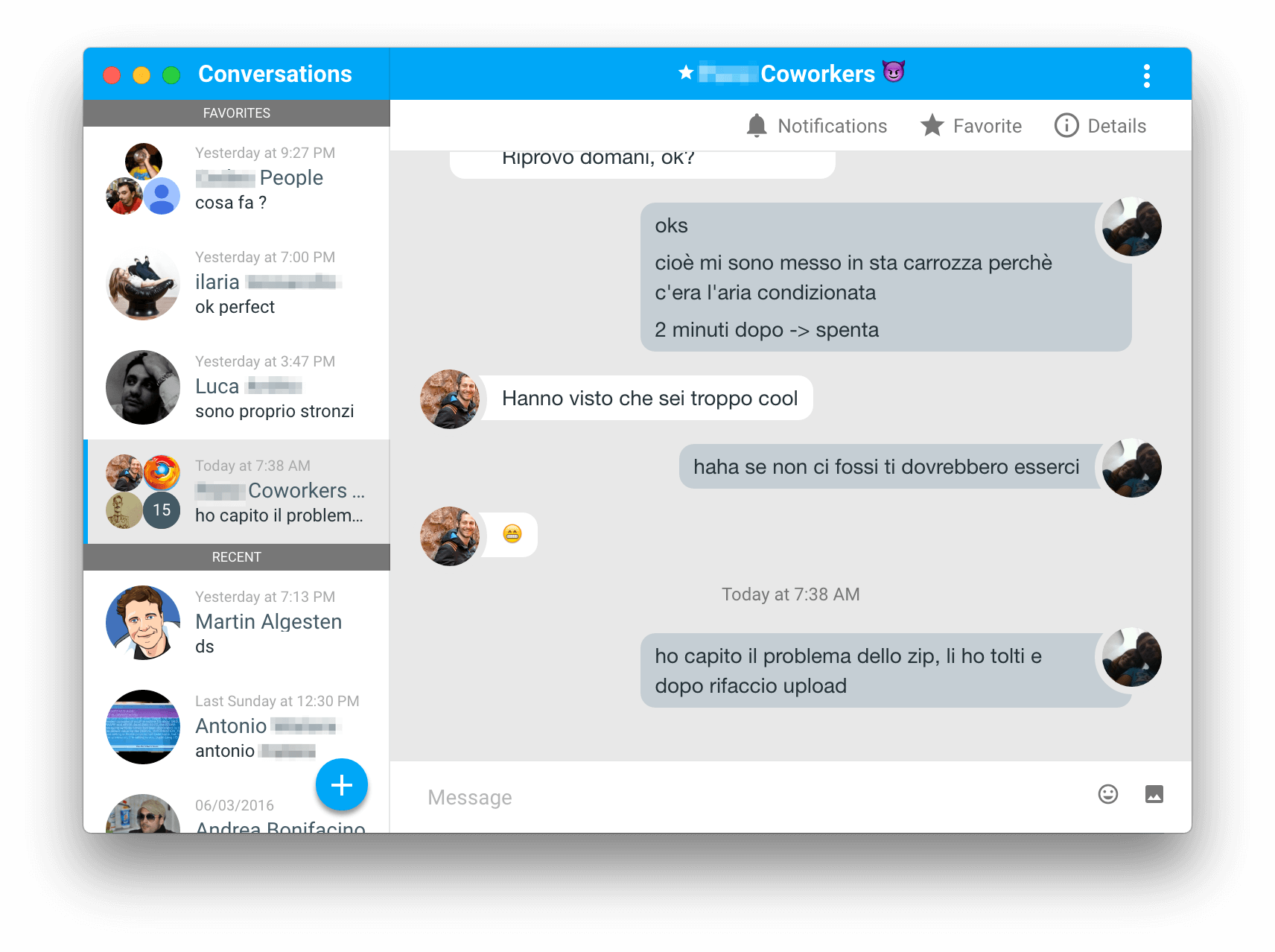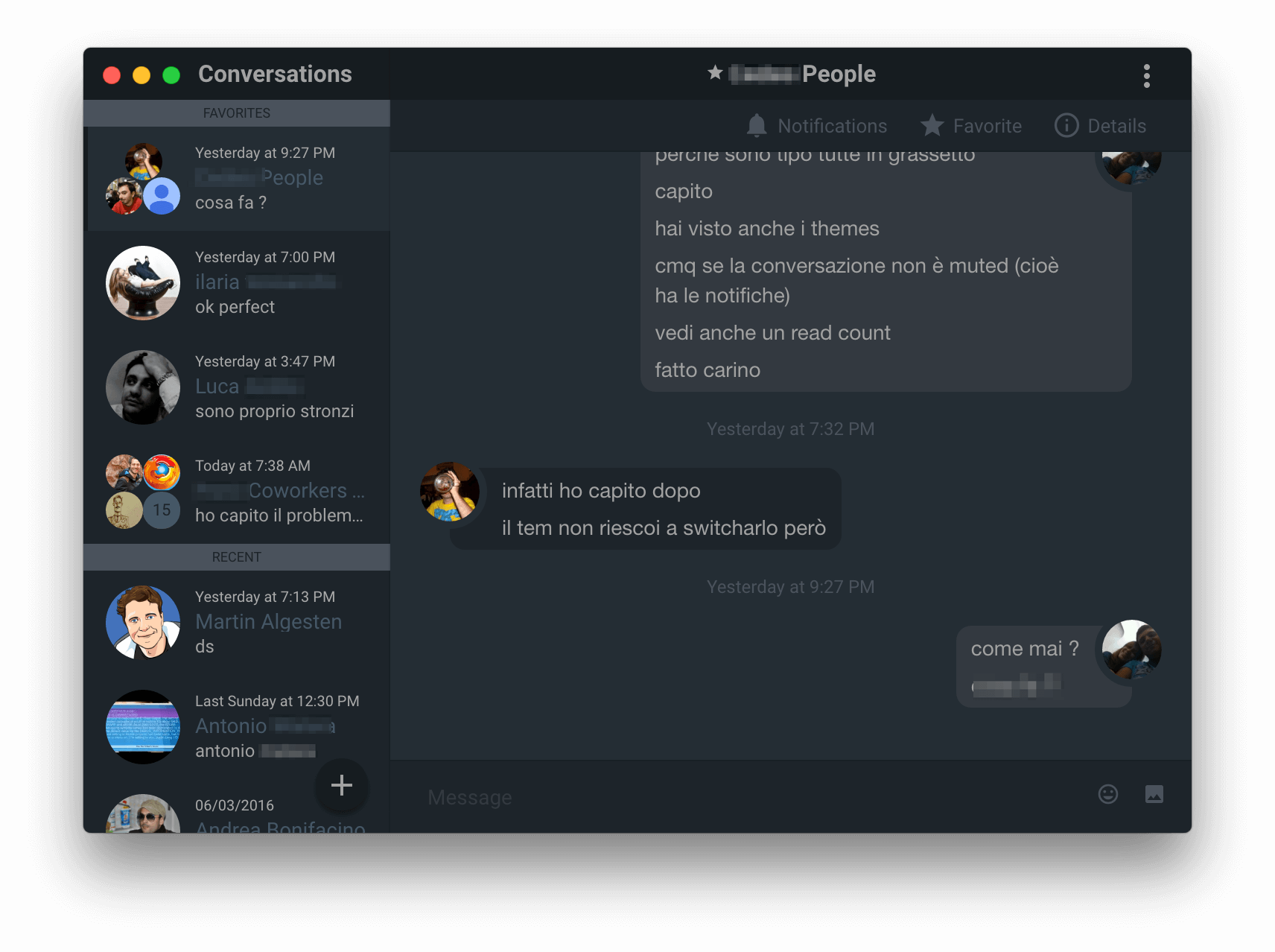 Features in YakYak
Cross-platform: All Windows, Linux and Mac users can enjoy the simplicity of YakYak.
Freeware: YakYak is a free for everyone to download and use.
Open-source: contribute to the source code on GitHub.
Join and Manage conversations.
Send and receive messages.
Share images using drag and drop.
View history scroll-back.
See typing indicator.
Video/audio integration (via Chrome).
Display inline images e.t.c.
YakYak is written in CoffeeScript and is built on top of Electron and Node.js is a requirement your system needs to run it.
Once you get past the "Electron app" factor you'll see that running the desktop client is a breeze. After downloading it and signing into your Google account you will be welcomed with a simple minimalist design window and everything onwards should feel familiar enough.
[mks_button size="medium" title="Download YakYak for Linux" style="squared" url="https://github.com/yakyak/yakyak/releases" target="_blank" rel="nofollow" bg_color="#46698E" txt_color="#fff" icon="fa-download" icon_type="fa" nofollow="1″]
If you would rather perform a snap installation then use the command:

$ sudo snap install yakyak

Note:
Yakyak may show up as iOS Device and Google may alert you that "some iOS Device is trying to use your account". This is normal as yakyak is an unofficial client and it mimics the behavior of an iOS device in order to establish a communication with Google Hangout APIs.
YakYak is still missing some features one of which is voice and video calls and this is one of the reasons why the development team is asking for code contributions from interested candidates.
YakYak is free and open-source and you can share the love by helping financially, contributing some code, and/or sharing this for it to get more publicity.
You can find out more about the app's features, source code, and dev plans on its GitHub page. In the meantime, do you know about other Desktop Clients for Google Hangouts? Drop your comments and suggestions in the discussion section below.