Great history is always made whenever the greats rub minds together. In some cases, it is a groundbreaking finding in chemistry or biology. In some others, it is the solution to problems that impeded our technological advancements using computers.
In this case, it is the release of a free open-source digital audio and recording computer software application for Windows, GNU/Linux, and OS X – Audacity. It was built by Roger Dannenberg and Dominic Mazzoni at Carnie Mellon university, around fall, in the years 1999-2000.
In my head, Audacity is already so popular it might not need an introduction. Everyone knows it is that free, open-source, and cross-platform multi-track recording and editing application. In fact, the first time I heard of it I was a Windows user.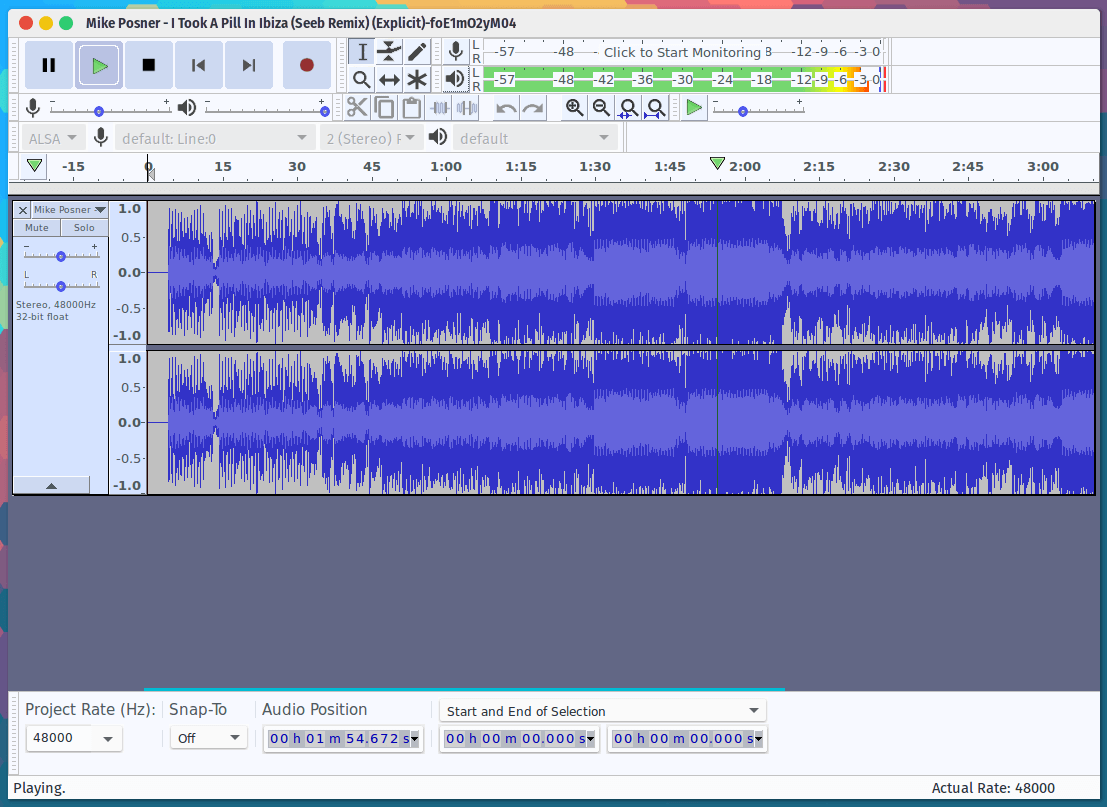 Features in Audacity
Freeware: Audacity is free for everyone to download and use.
Open Source: Contribute to the source code on GitHub.
Cross-Platform: All Windows, Linux, and Mac users can enjoy the coolness of Audacity.
A neatly organized menu system.
Support for MIDI playback and easy file imports.
Plugin support e.g TiMidity++ and freepats.
Consistent UI across all 3 OS platforms.
Audacity's User Interface is simple, and interestingly, the dev team has managed to keep the same UX across the 3 OS platforms. I am, however, waiting for when the company will hire a design and step up to their UI/UX game. Such an efficient app deserves a modern, eye-candy and, perhaps, minimalist look and feel.
With that being said, the reason Audacity has been able to get 46+ million downloads since its transfer to FossHub is that its recording, import & export, sound quality, and editing features are reliable.
Audacity installation packages are provided by many GNU/Linux distributions. Use the appropriate distribution's package manager (where available) to install Audacity. If required, you could try searching for an appropriate Audacity package on rpmseek.
There are also PPA available for Ubuntu and its derivatives to install Audacity package as shown.
$ sudo add-apt-repository ppa:ubuntuhandbook1/audacity
$ sudo apt-get update
$ sudo apt-get install audacity

Other Linux distributions can use the following link to download Audacity package.
[mks_button size="medium" title="Download Audacity for Linux" style="squared" url="http://www.audacityteam.org/download/" target="_blank" rel="nofollow" bg_color="#46698E" txt_color="#fff" icon="fa-download" icon_type="fa" nofollow="1″]
How many of you have used Audacity? What do you think of its UI as at 2018 compared to other apps and are there any alternatives that you know of? Feel free to jot your comments in the comments section.