A Content Delivery Network is a mesh of servers designed to deliver cached static content from websites based on the user's location. It boosts the performance of websites as well as provide protection against malicious activities e.g. bots.
Research conducted by Strangeloop shows that websites can have 11% fewer page views and 7% fewer conversations due to just a second delay in website speed. In other words, your website will lose traffic and your business will lose clients.
How do CDN's help this case? CDN's create a cache of the static resources on your website e.g stylesheets, images, and JavaScript and then serves them to clients based on their location. This, in turn, makes your websites rank higher on search engines and their pages to load significantly faster across the globe.
The next question is now which Content Delivery Networks should give a try? Here's a list of the best options from you to pick from arranged in no particular order.
1. Cloudflare
Cloudflare is arguably the world's most popular CDN and that's not because of its interesting name but because of the variety of services that it offers its clients.
It is easy to set up on WordPress, it has a nicely designed control panel, DDoS protection, automatic caching of static content, an "I am under attack Mode" for analyzing your website's traffic, and a large network of servers distributed globally for speed boosts.
Cloudflare offers a free version but, mind you, the features in that package are limited since it is aimed at personal users who want to explore the service. You need to purchase a subscription plan to enjoy all the advantages the CDN has to offer and pricing starts at $20/month.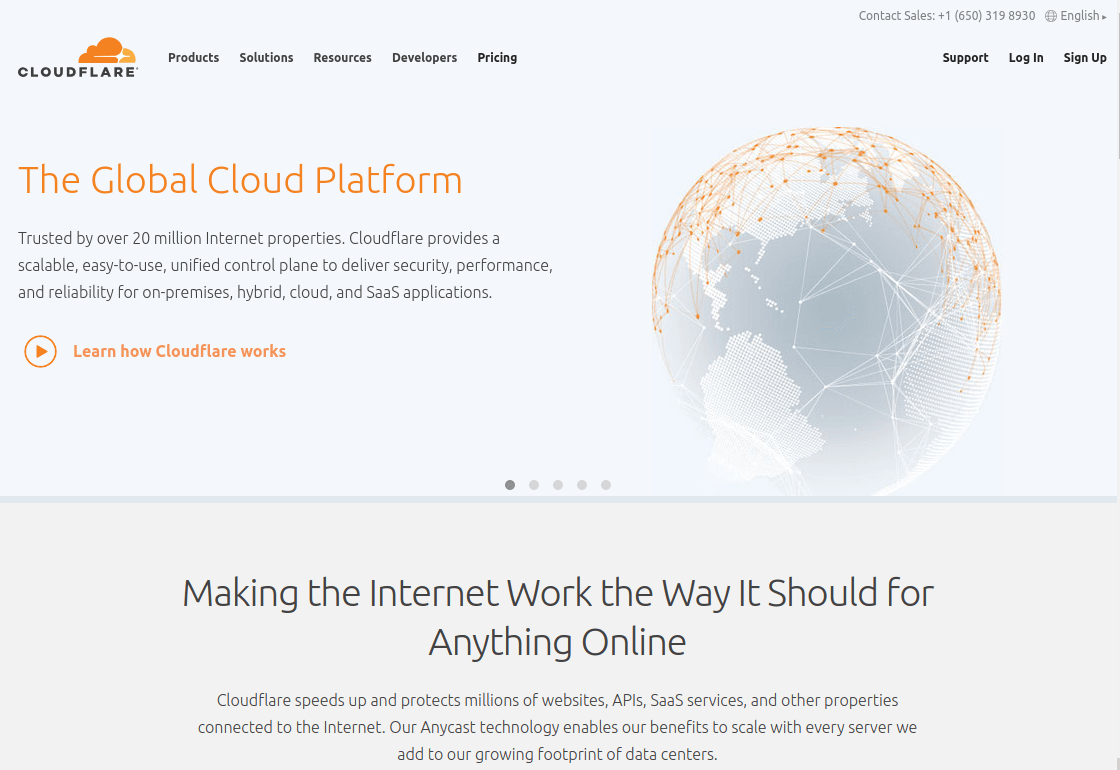 2. StackPath
StackPath servers are powered by 45 PoPs around the world equipped with speedy SSD drives which work together to offer clients intelligent caching, instant purge, customizable caching rules, EdgeEngine serverless scripting, segmented downloads, real-time analytics, and a free private EdgeSSL certificate.
It boasts a beautiful UI with an easy-to-use control panel and it works excellently with popular caching plugins such as WP Super Cache and W3 Total Cache. Its pricing starts at $10/month with a one-month free trial.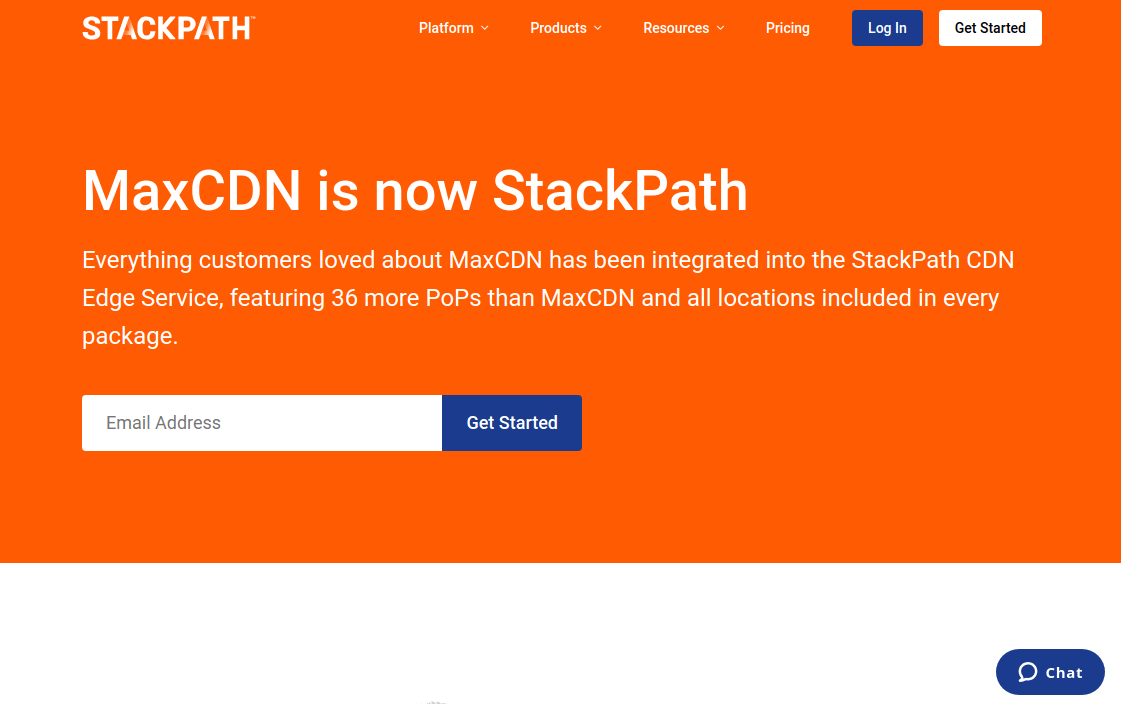 3. Sucuri
Sucuri is a popular security company that offers powerful WordPress firewall and CDN for websites with a focus on protection against malware and DDOS attacks among other threats.
Its Sucuri CDN's main services include incident response, performance boost, WAF protection, monitoring for site infections, and virtually seamless integration with other software not excluding MaxCDN.
It also has multiple caching options, excellent support for all types of inquiries, and 4 payment plans with the cheapest costing $199.99 and a custom payment plan for those who prefer a bespoke feature set.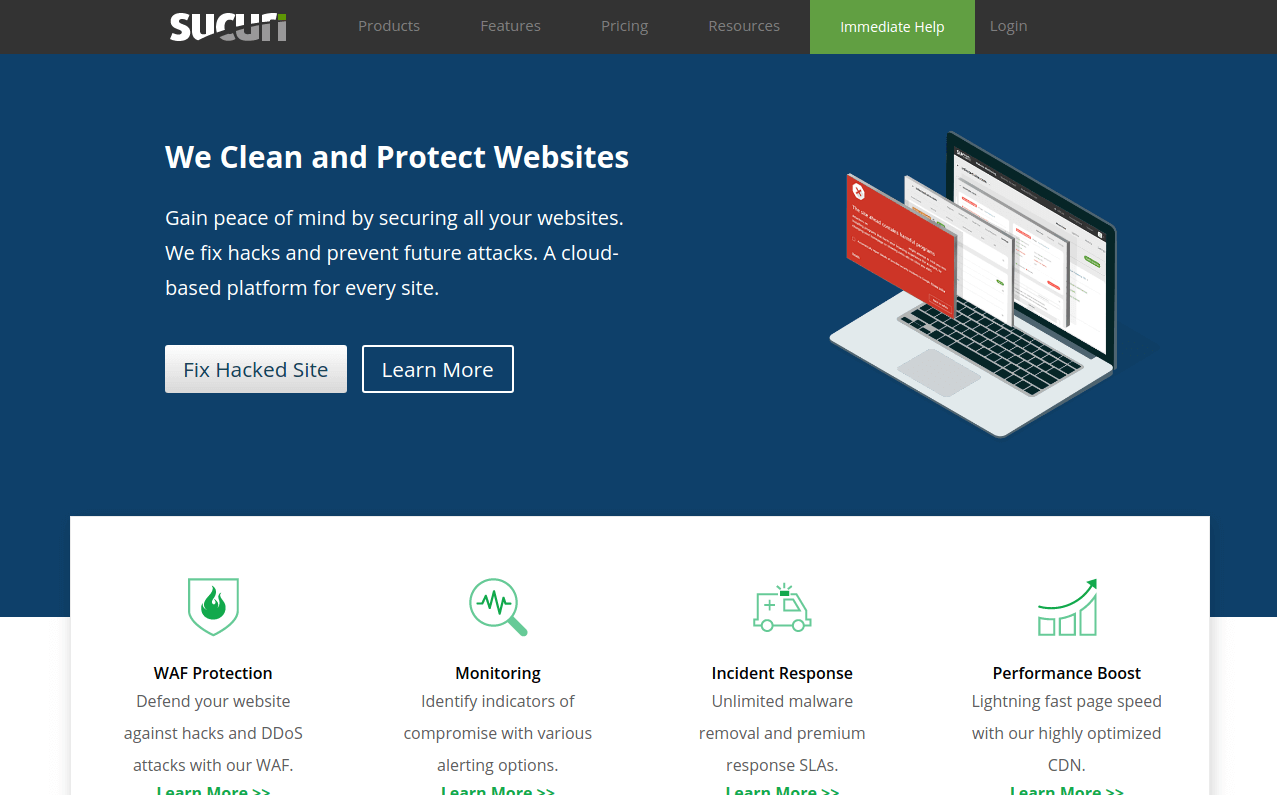 4. KeyCDN
KeyCDN is a high-performance delivery network built to serve your website to clients at a blazing fast speed. It takes advantage of its 34 data centers and 94% hit ratio to give users access to cutting edge technology with features such as custom expire headers, live tail on logs, GZip compression, OCSP stapling, cache query strings, FTP subusers, strip cookies, etc.
It also integrates easily with several WordPress plugins including W3 Total Cache plugin, WP Rocket, and Super Cache.
KeyCDN offers a 30-day free trial no credit card needed uses a pay as you go payment plan, instant account activation, 5 free zones with $1 for each extra zone, and 256GB worth of traffic in free credits.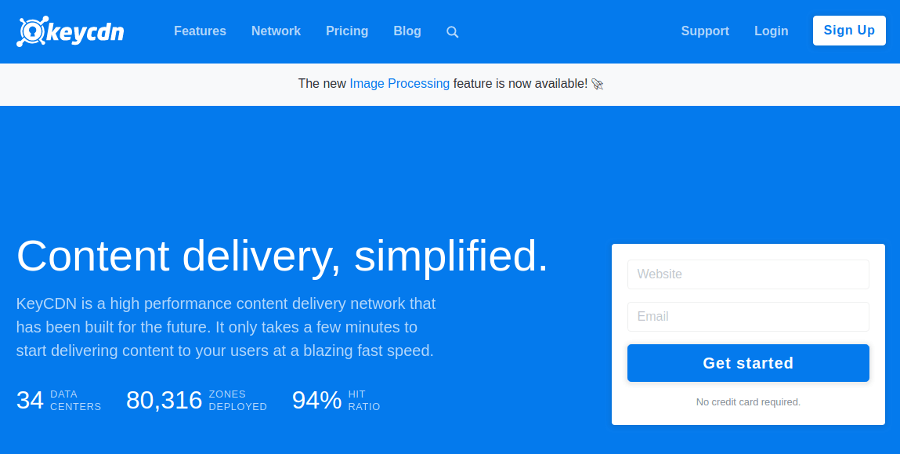 5. Rackspace
Rackspace is a robust CDN provider capable of holding large files such as videos, HD movies, and backup files while guaranteeing a 99.9% uptime with storages in 3 different locations, hardware systems with dual power supply, and data centers in many major cities of the world.
Having been named a Leader in Gartner's 2019 Magic Quadrant for Public Cloud Infrastructure Professional and Managed Service Providers, Worldwide, Rackspace is sure to meet your business needs. Rackspace's pricing starts at $0.10/GB per month.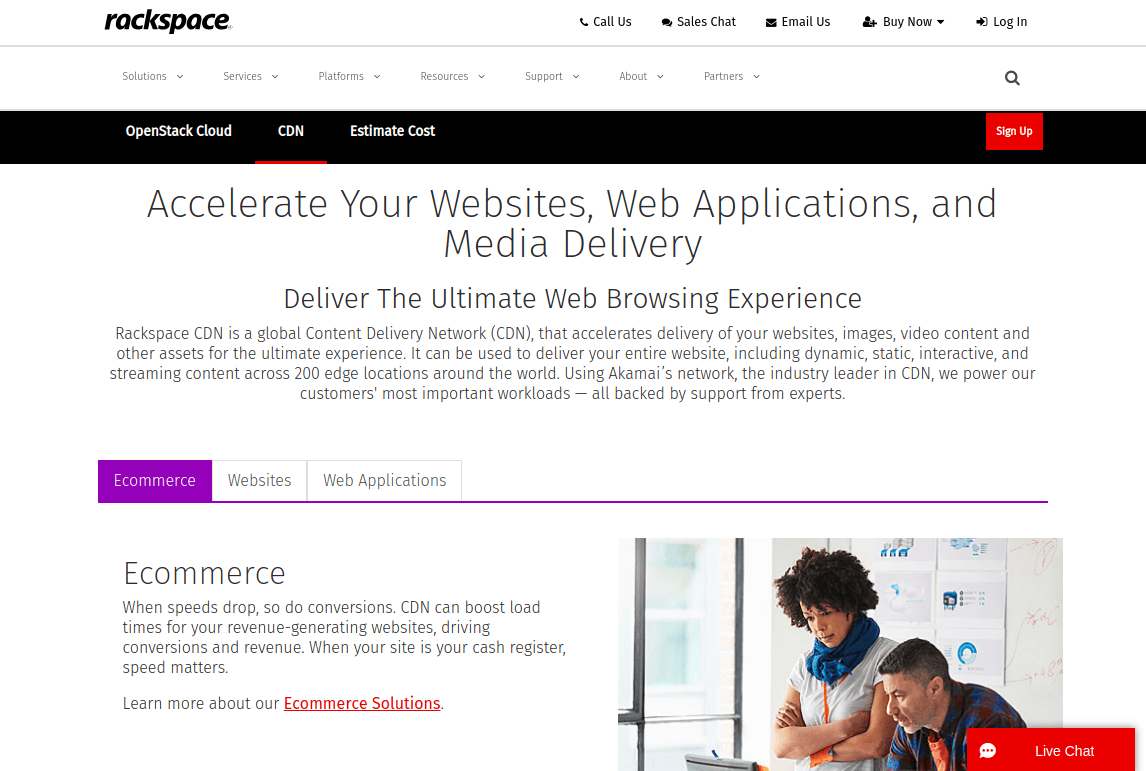 6. Imperva
Imperva is a popular WordPress CDN provider with servers located in different strategic locations around the world, excellent integration support for other WordPress plugins, and strong security and privacy policy rules.
It offers clients DDoS mitigation, WordPress caching, SSL, 24/7 support, and a beautiful control panel. Imperva is easy to set up and is available for free with limited features and the paid plan starts at $59/month.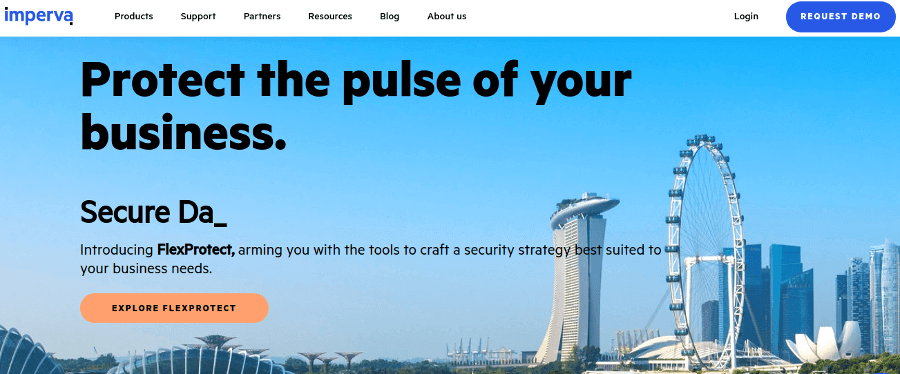 7. CDN77
CDN77 is a CDN provider with a policy for transparency, excellent customer service, and a focus on boosting the page loading time and overall performance of your website. It offers real-time tech support, over 14 Tbps global network, and a 14-day free trial.
Other features include Brotil compression, the latest HTTP/2 optimization, DDoS protection, SmartWAF, hotlink protection, CDN storage, CMS integration, CDN logs, data center control, etc. CDN77 offers both a pay-as-you-go plan and a monthly plan which starts at $199 for 6TB.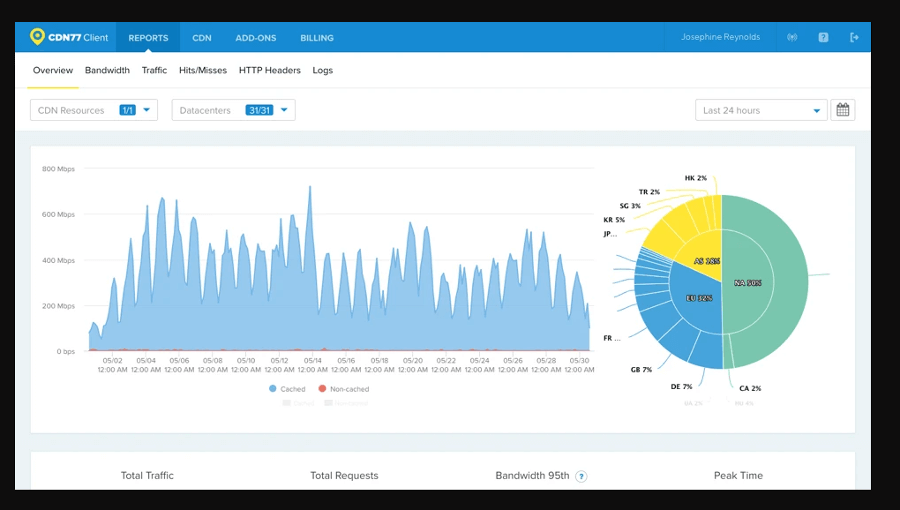 8. Amazon Cloudfront
Amazon Cloudfront is the CDN used by Amazon Web Services, the cloud platform that powers thousands of websites around the world. It is a great option for clients who work with a lot of video content and it is trusted by several popular companies including Rovio, PBS, Canon, Musical.ly, and Hulu.
It uses a pay-as-you-go payment plan which enables users to easily scale up its features according to the size of their business plan and development strategy at no additional upfront nor hidden costs.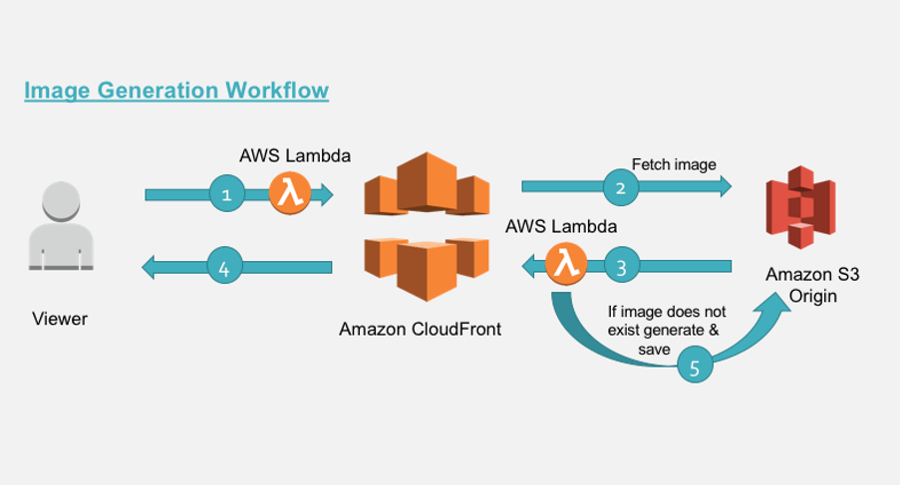 9. Google Cloud CDN
Google Cloud CDN is Google's very own low-latency and low-cost Content Delivery service powered by Google's global network. It has over 90 storage locations worldwide, SSL/TLS for no extra cost, tight integration with Google Cloud, media CDN support for up to 5TB, Stackdriver logging, and cache invalidation. You can try it for free with $300 worth of credit.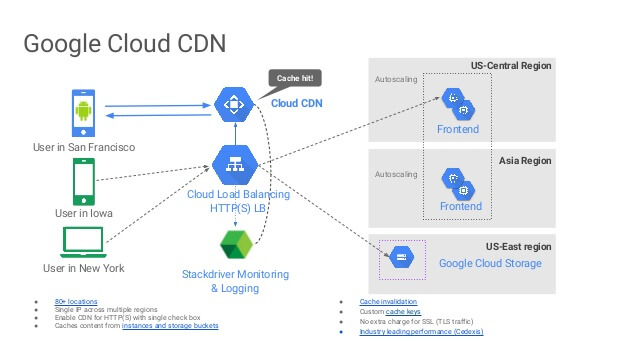 10. Microsoft Azure CDN
Microsoft Azure CDN is the Content Delivery Network used by Microsoft. It has multiple data centers in several places all over the world and is renowned for its excellent customer support, reliability, service guarantee, and ease of use. It offers a free 30-day trial which comes with $200 worth of credits.

Are you already familiar with these CDNs? If not, which ones have you decided to use? Share your thoughts and experiences with us in the comments section below.
If you're looking to speed up your WordPress site, but don't have time to do it yourself. I can do it for you, check out my WordPress Speed Optimization Service.