Whether you are a single user with many tasks, a startup company, or an already established business looking for an efficient way to plan your workflow and organize your projects, there are several project management tools you can use to get work done.
They are modern, easy to manage, and best of all, easy to get up to speed with if you're a newcomer to project management.
Here is our list of the best project management tools you can use to increase your productivity and that of your team for free.
1. Asana
Asana comes in #1 on our list because of its all-around project management abilities and its focus on tracking everything you add to it. It features a beautiful modern UI with a clutter-free display, cool colors, and smooth animations.
The basic version of Asana for teams is free to use with at most 15 members who can add unlimited tasks, projects, and conversations.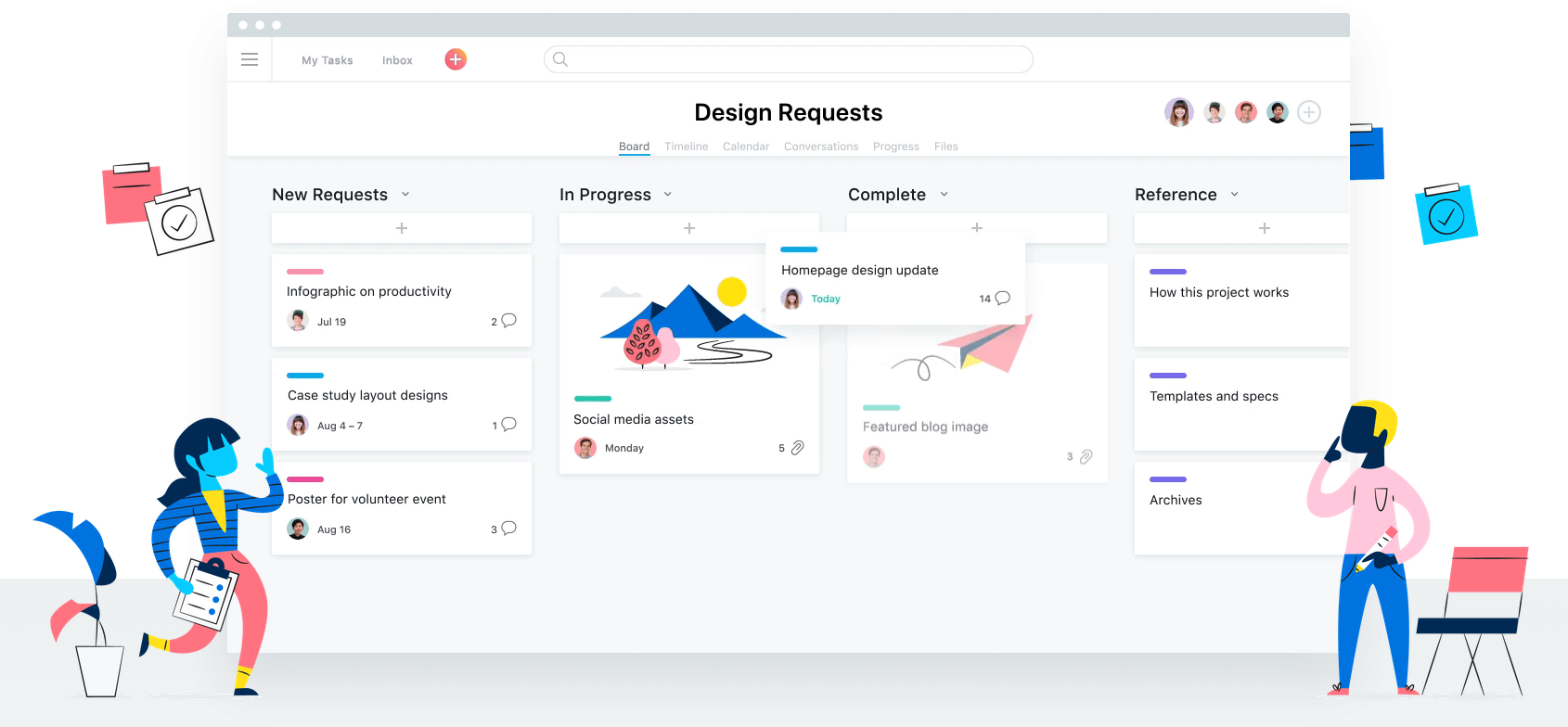 2. Paper
Paper was created by Dropbox to help their project managers capture, organize, and prioritize issues, plan sprints, and take advantage of real-time reporting.
It provides you with a way to quickly express your ideas with words, images, references, and code to other software tools and it integrates natively with other important tools like Slack, Trello, and InVision.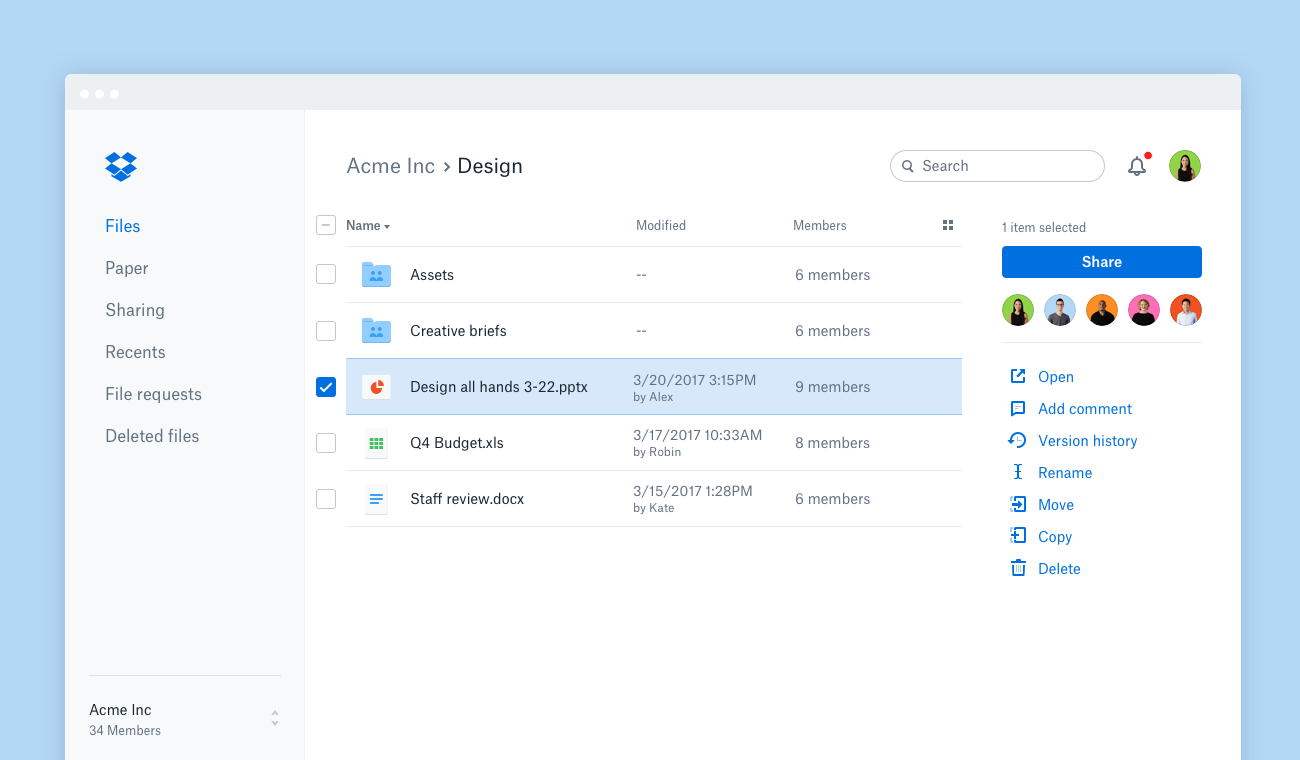 3. Trello
Trello is probably the most famous on our list. It implements the Kanban system in the form of boards, lists, and cards while efficiently giving you a visually pleasing overview of all the projects added to it.
Trello's free version gives you and your team access to unlimited boards, cards, lists, checklists, and attachments. You can add up to 10MB of files from your computer or link any file in Google Drive, Box, OneDrive, and Dropbox accounts and you can add a max of 1 power-up per board.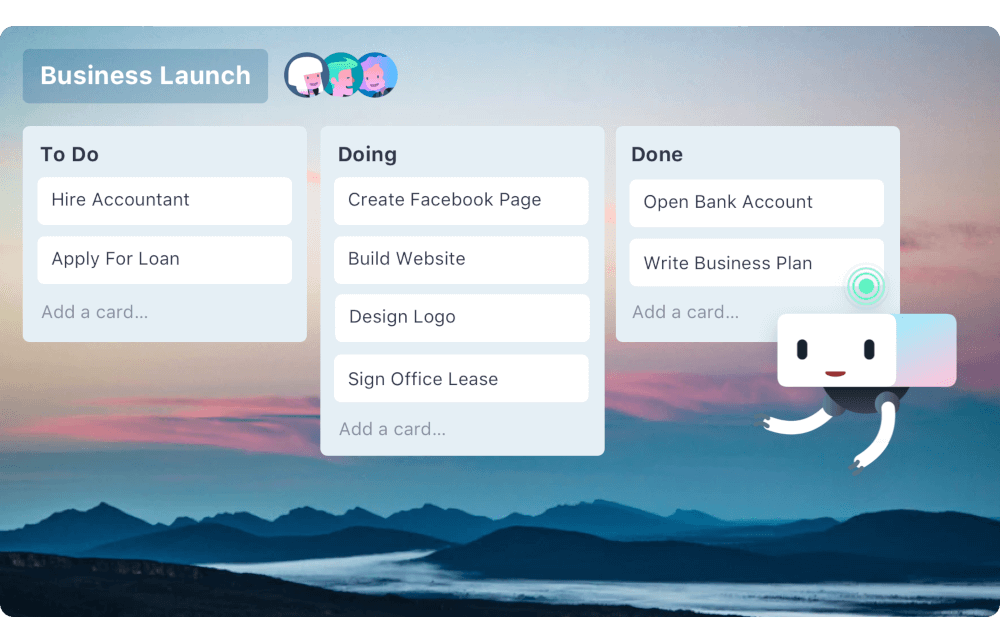 4. PushMon
PushMon is not a typical project management tool like most of the titles on our list in the sense that instead of managing tasks in the form of boards and checklists, it uses URLs.
It is used to monitor scripts, cronjobs, and scheduled tasks and get notifications directly to your email, mobile phone, etc. and you can get as creative as you want with it.
The free version of PusMon gives you access to 3 URLs, 4 credits, and instant notification alerts via email, SMS, Twitter, IFTTT, phone calls, etc.
5. Teamweek
Teamweek enables you to keep track of deadlines in calendar form, manage schedules, create Gantt charts, and much more all through a beautiful and colourful Use Interface.
Its free version allows a maximum of 5 team members with the ability to add unlimited projects and tasks. If you want to view work timelines that you can share with collaborators and use to wow clients then Teamweek is a good tool to check out.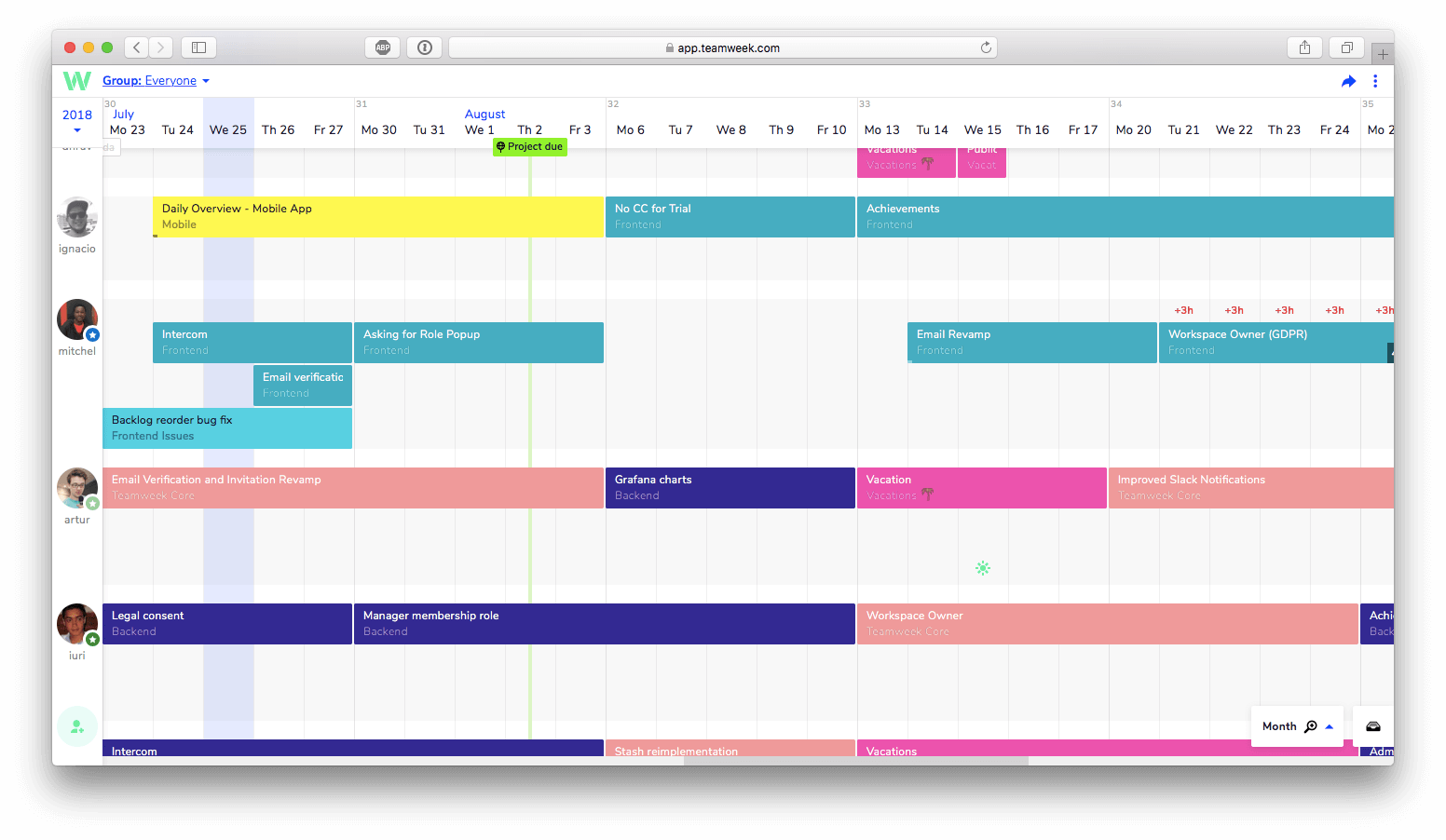 6. ClickUp
ClickUp is a beautiful project management solution for managing tasks, projects, teams, reports, and issues.
Its free version gives you access to unlimited users, tasks, and projects. You can also set up custom fields, work using drag-and-drop, set priorities to tasks, assign comments, etc.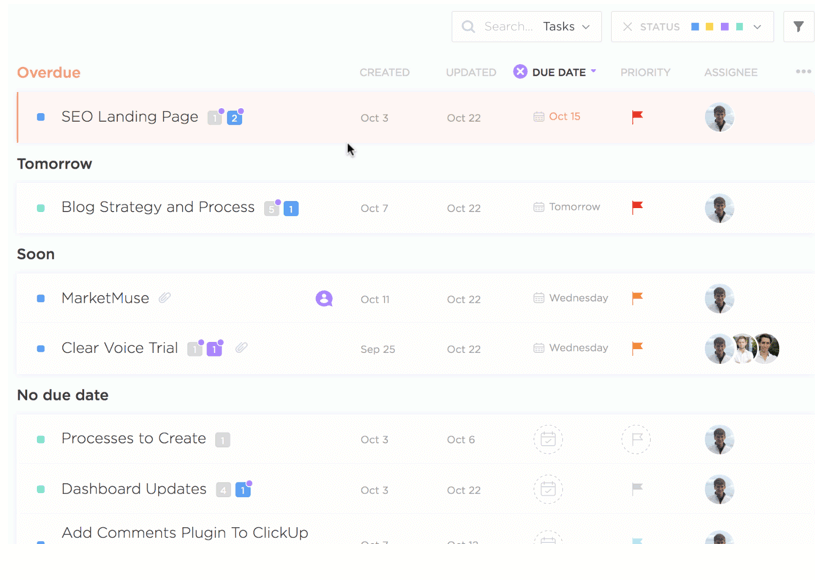 7. Wrike
Wrike is a management tool that aims to simplify your project plans, streamline your workflow, and enable collaboration.
The free version of Wrike allows a maximum of users in a team and you can use a simple shared task list for your projects. Other free features include board view, task management, a spreadsheet view, basic integration with cloud accounts like Dropbox and iCal, 2GB of storage space, etc.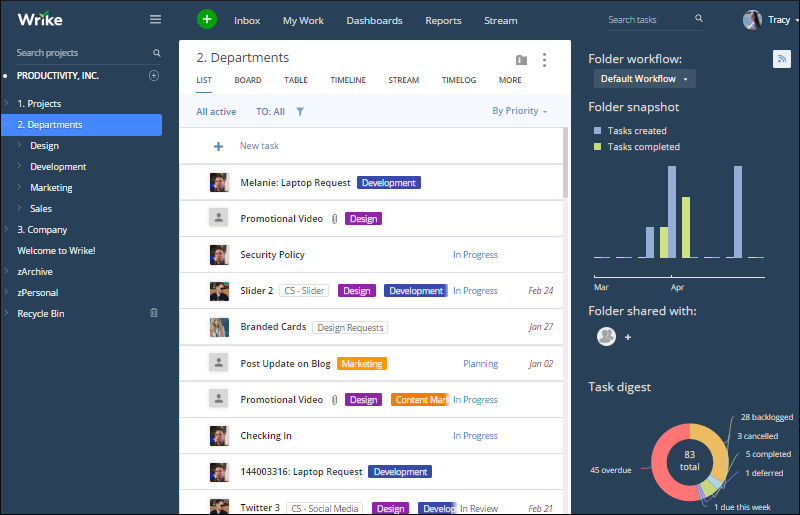 8. OpenProject
OpenProject is an open-source web-based multi-project management software available in 3 versions, Community, Cloud, and Enterprise.
Its community edition is available for free with features including a modern, beautiful user Interface, time management, team collaboration, Gantt charts for project planning, budgeting, and reporting. It also supports Agile for project management with backlogs, roadmaps, bug tracking, etc.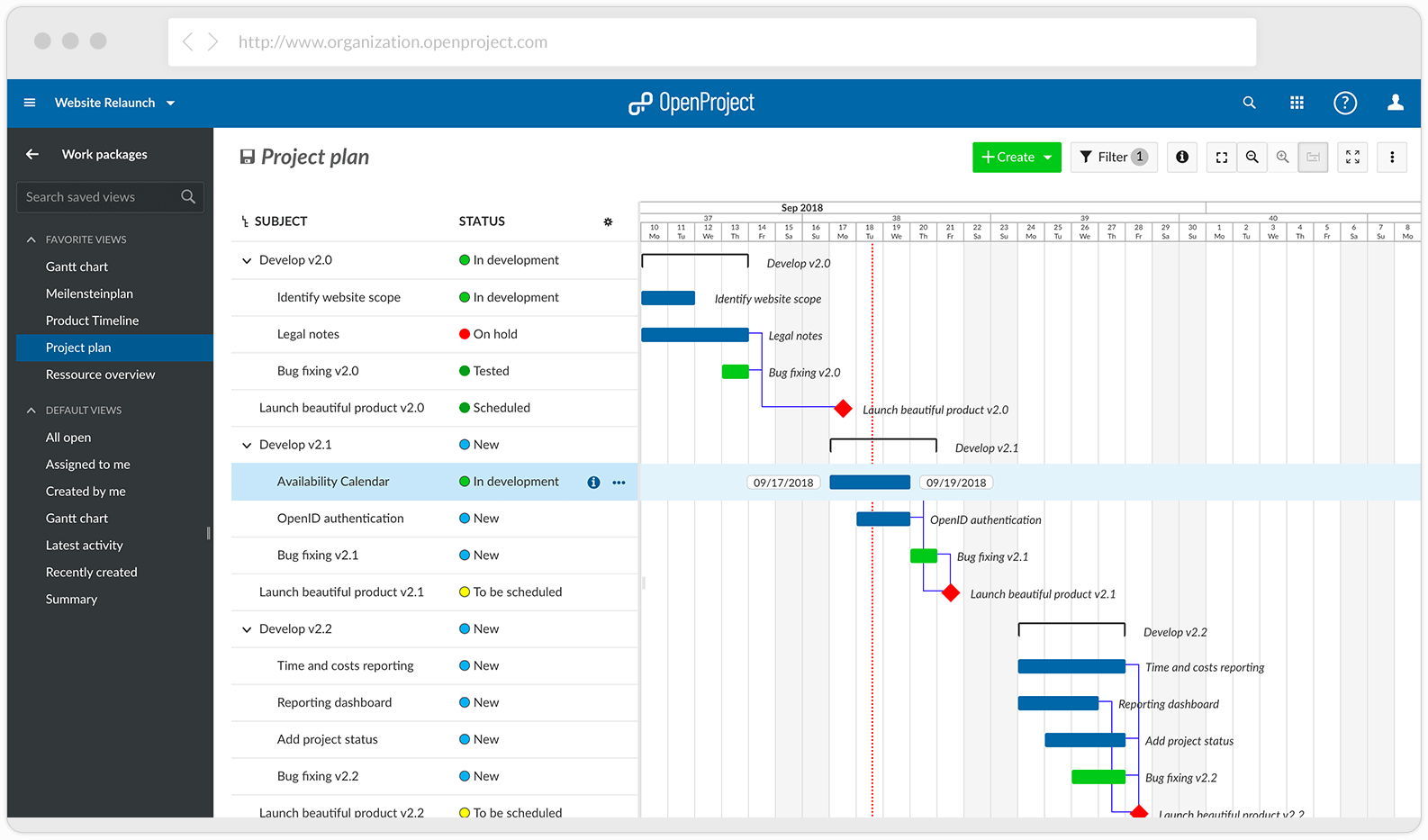 9. Gantt Project
Gantt Project is a well-established Java-based project management solution capable of handling any tasks you throw at it is. You can use it for creating tasks and milestones which you can organize in a work breakdown structure, draw dependency constraints, PERT charts, etc.
Gantt Project has been running since 2003 and it has all the features for collaborating with teams, exporting and importing data, and creating reports.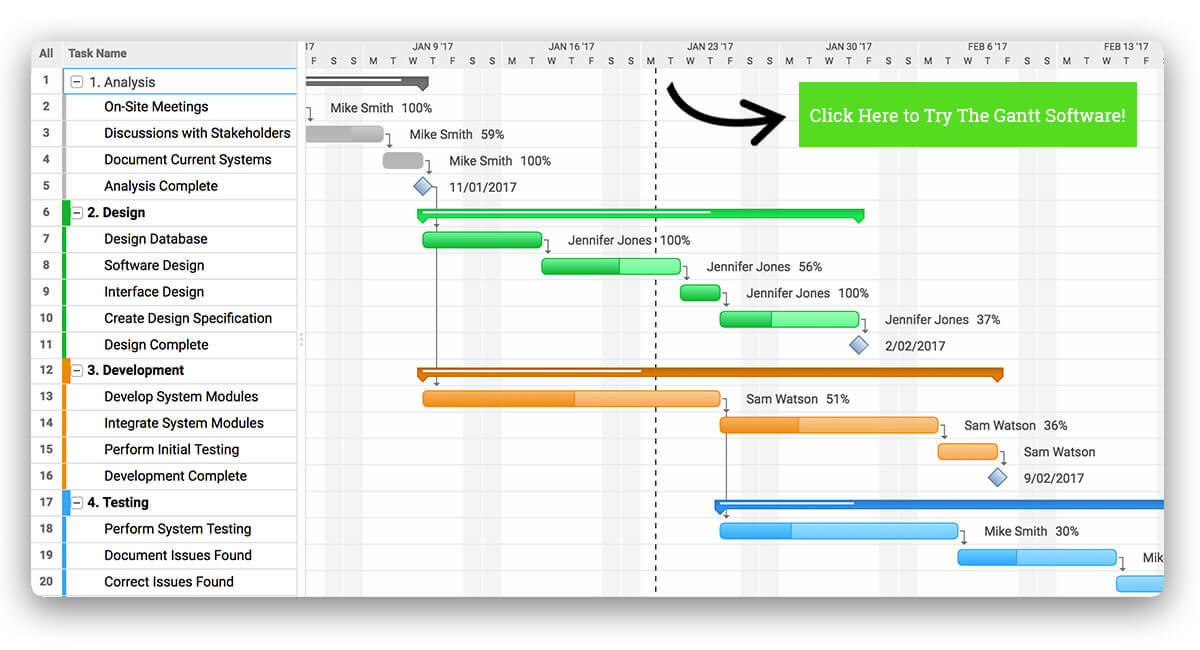 10. MeisterTask
MeisterTask is a free and intuitive project and task management tool for both personal projects and collaborative tasks.
Its basic (free) version contains all the options required for creating unlimited projects and tasks. You can also collaborate on invited friends in real-time.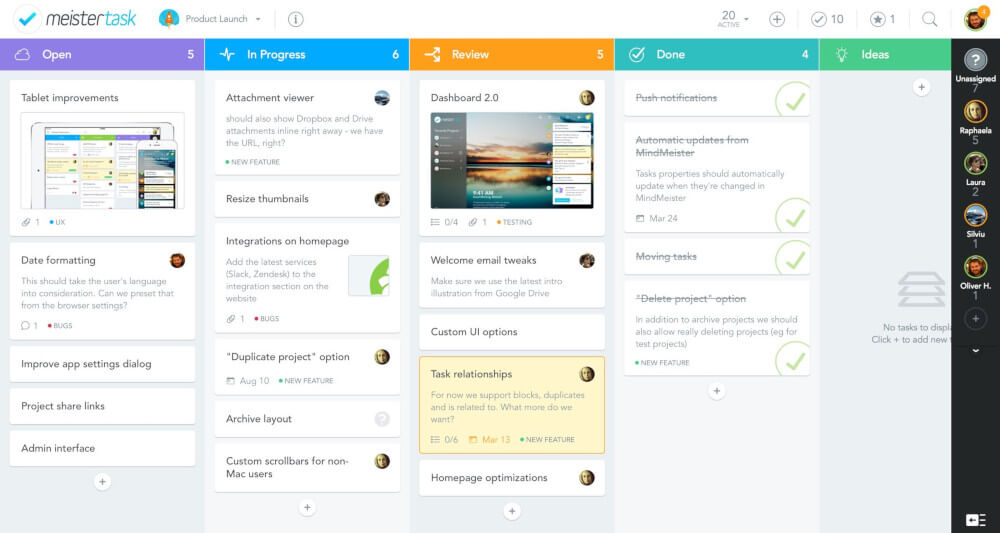 11. KanbanFlow
KanbanFlow is a Lean tool for project management that simplifies the process of working with projects and teams. It features real-time collaboration among team members, time tracking using the Pomodoro technique, import/export tasks to Excel, CSV, XML, and JSON.
KanbanFlow is free to use with no limit on tasks, boards, users, filters, recurring tasks, etc. There are a lot more features available for free and a ton more for Premium users.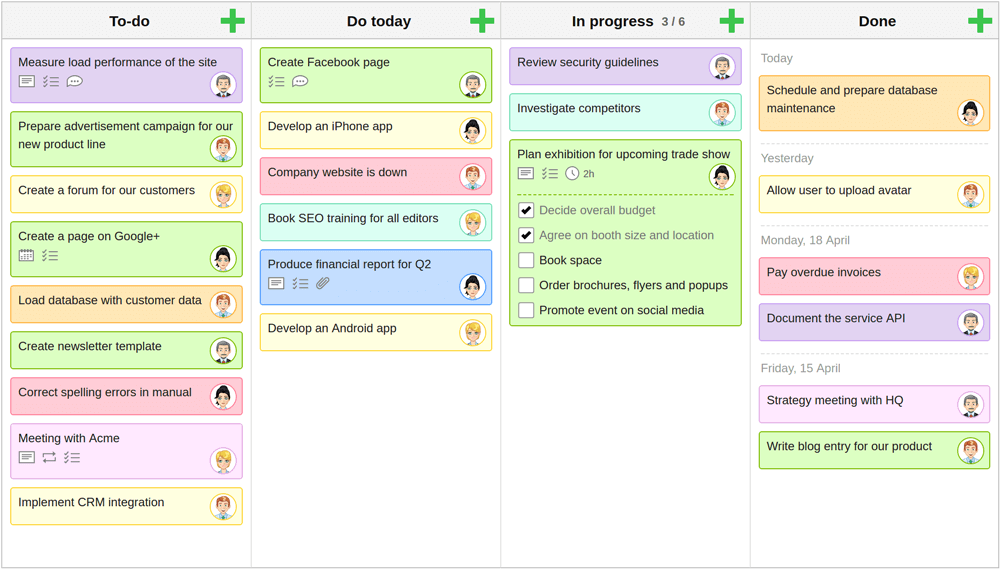 12. Labourhood
Labourhood is an online project management tool that focuses on online collaboration, networking, and security.
Its modern UI is convenient for tracking progress, creating reports, sharing news and project updates, and looking for new projects to work on.
Labourhood still in Beta version which is free to use all you have to do is sign up to create a free account.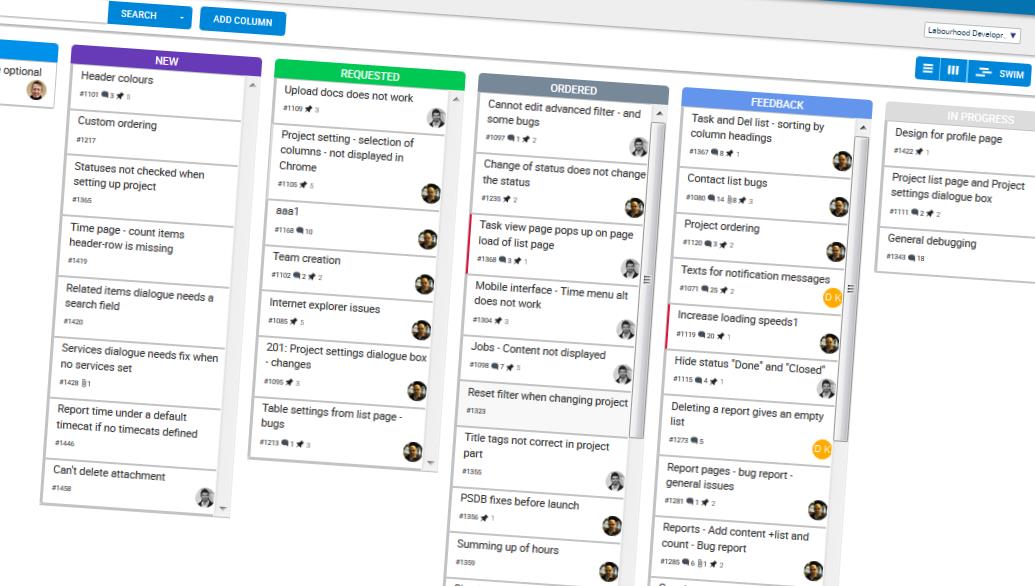 13. Kanban Tool
Kanban Tool is another online Kanban board created to enable businesses to seamlessly manage their projects and track their progress.
It reportedly powers 25,000+ businesses which all have access to insightful analytics, real-time collaboration, etc. Kanban Tool is a paid service with a 14-day free trial you can experiment with.
14. Redmine
Redmine is an open source, cross-platform and cross-database web app with tons of professional features.
It features support for multiple projects, flexible role-based access control, time tracking, multiple languages, custom fields for time entries, issues, users, multiple LDAP authentication, etc.
It is written using the Ruby on Rails framework and is free to download for any project type.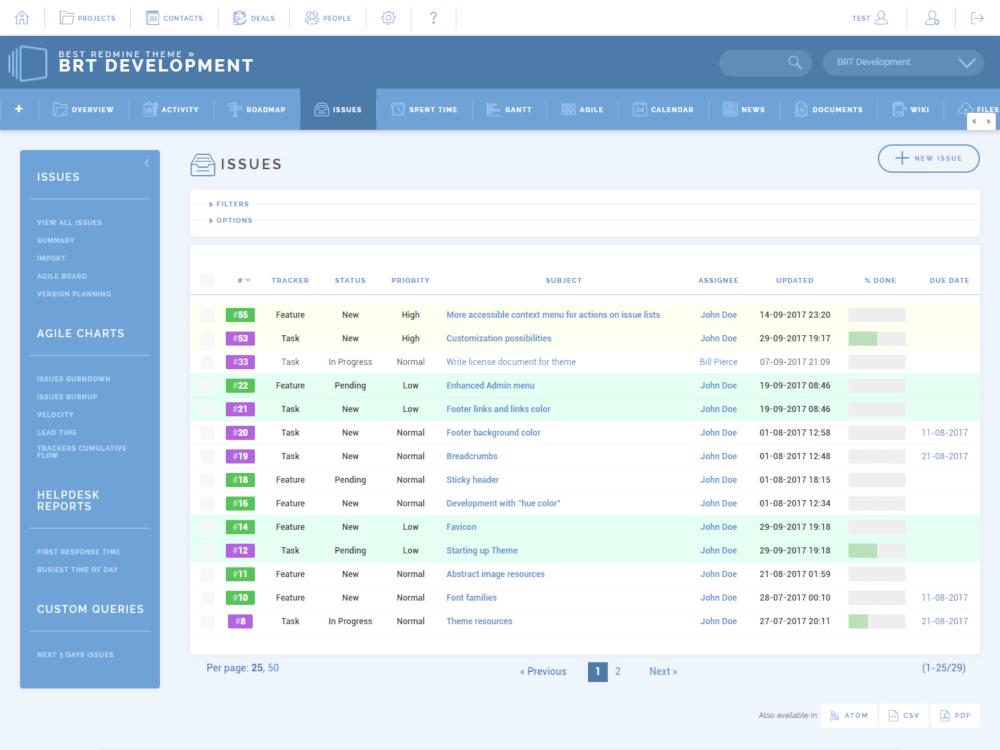 15. Airtable
Airtable is a cloud collaboration service that enables users to manage and track projects using a spreadsheet-database hybrid.
Its features include a grid view, calendar, Kanban board, forms, apps for different platforms, real-time collaboration, and commenting.
Airtable is available at a range of prices which you can pay annually or monthly to access more capabilities. It free is free to use and.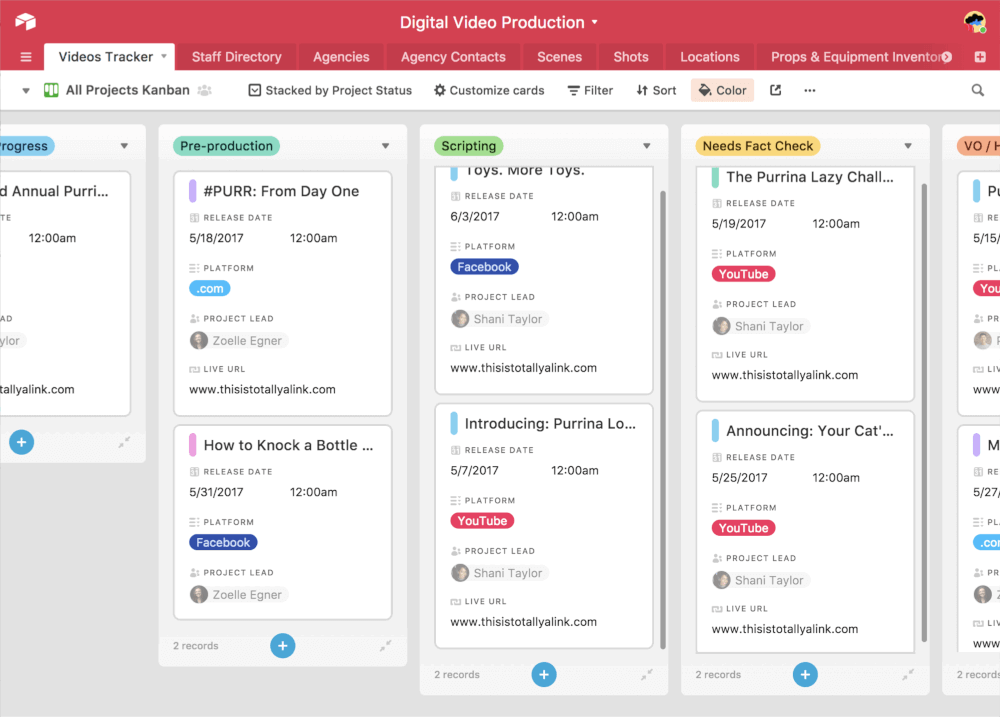 Depending on the scale of your project and team, there are other free project management tools that could be of use to you e.g. Todoist, Airtable, and Redbooth.
16. Barvas
Barvas is a simple but powerful project management application that focuses on improving your workflow and team productivity by providing several tools required for managing your projects and improving the working relationship of your team using a beautiful User Interface.
You can choose to work with Kanban boards or Grant style timelines, you and your team can access it remotely at any time since all documents are kept in a single place in the cloud, use mind mapping techniques to break down projects, etc.
Barvas is free to use for a single user account which is limited to a single project. Access to unlimited projects costs $11.70 and the subscription is $5.85 per month.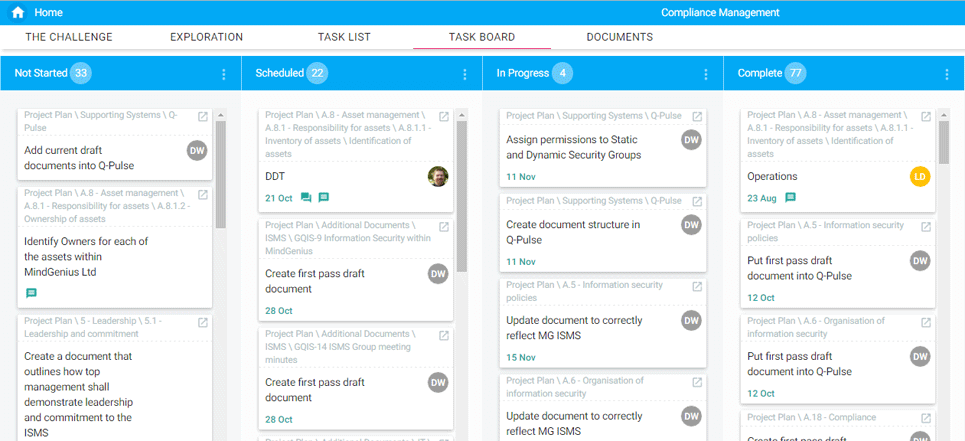 17. actiTIME
actiTIME is a project management software for time tracking and using intelligent methods to analyze data. It enables you to create projects, scopes, tasks, etc. which you can assign to users while conveniently keeping track of the project's workflow through a beautiful interface.
actiTIME allows you to use the data it collects to generate charts and work with other products via seamless integration e.g. actiPLAN and QuickBooks. It is free for up to 3 users after which you will have to pay $394.00 USD per year for 5 users ($6.57/month per user).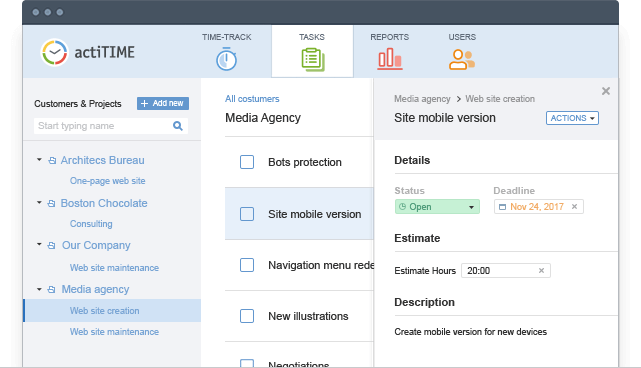 Which awesome project managers do you know? Did I mention your favorite? Share your thoughts with us in the comments section.