Have you been searching for a beautiful e-book manager for your Linux desktop? Search no more because we've got an ideal suggestion for you.
Buka is a modern e-book manager with a simple, minimalist, clean and straightforward User Interface developed with the aim of helping you organize and navigate your PDF e-books intuitively.
In order to support an enhanced reading experience, Buka adds to its support for PDF files configurations that will help you focus more on the content and less on the peripheral app toolbars. It has a search panel with which you can filter search results by author and context-type book genres.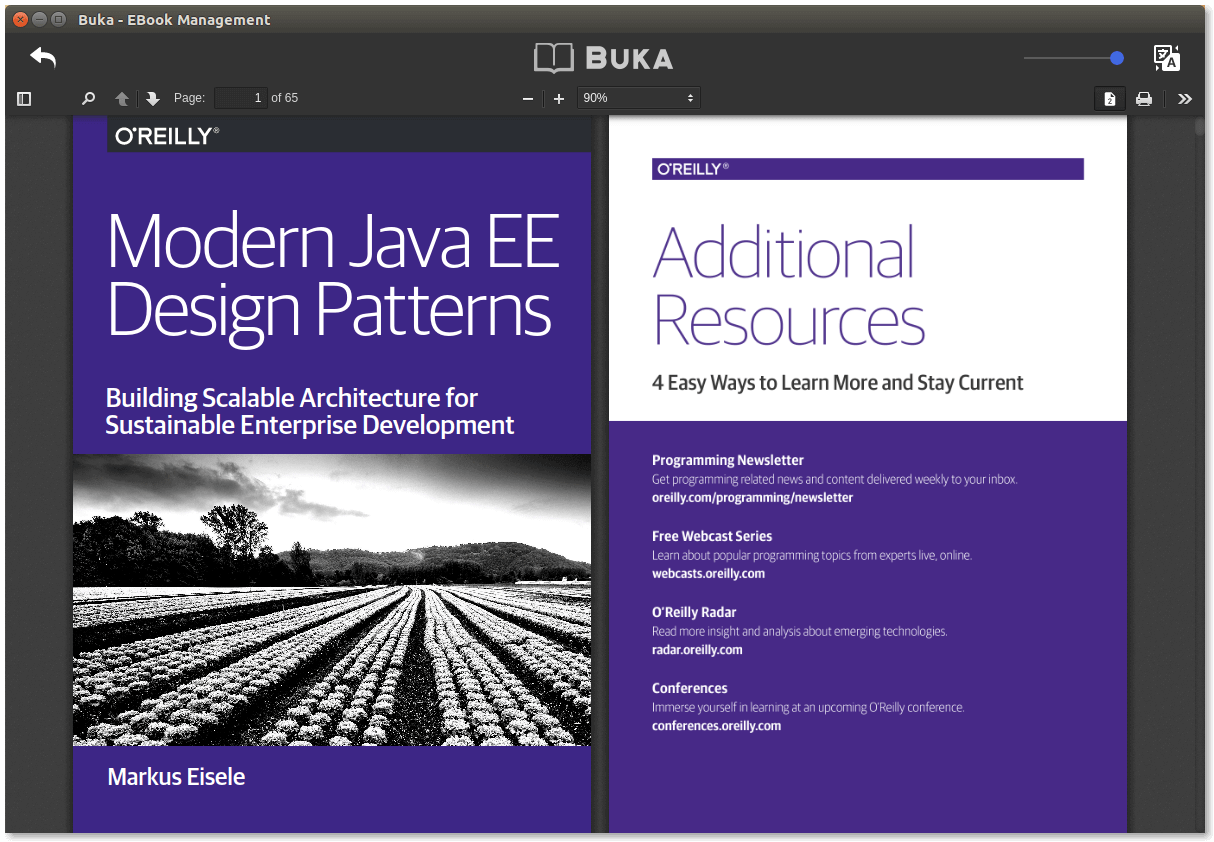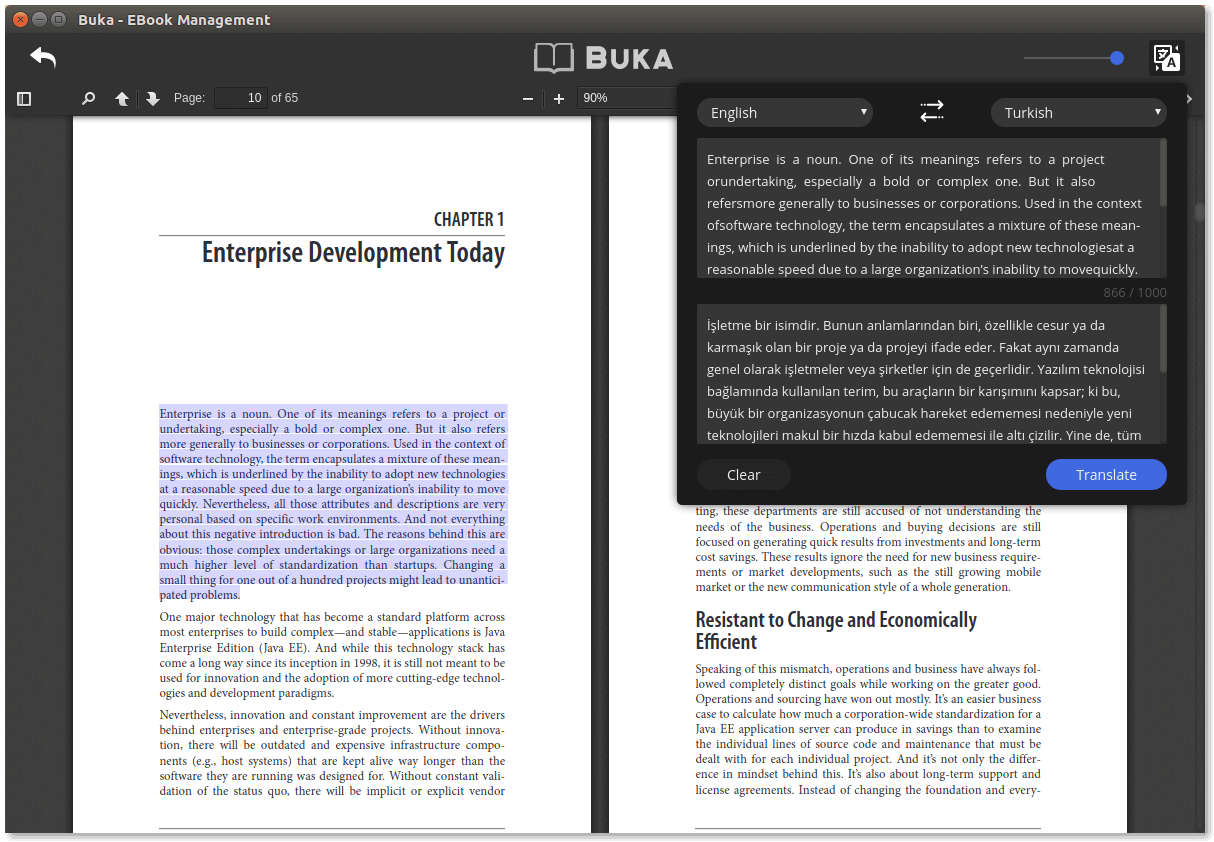 Features in Buka
FOSS – Buka is free to download and it is also open source. Contribute to its source code on GitHub.
Minimal UI and UX.
Support for PDF file formats.
Dark theme color scheme.
Built-in translator that works offline.
There are a variety of methods to install Buka but the one we suggest is via Snap. To install Buka as a snap app enter the code below into a new terminal window:
$ sudo snap install buka

Else, Download buka_1.0.0_amd64.snap from the Buka releases page and run the following command to install it
$ sudo snap install --dangerous buka_1.0.0_amd64.snap
$ buka

If you're running Ubuntu OS you can also install it directly from the Software Center by clicking the button below.
[mks_button size="medium" title="Install Buka from Ubuntu Software Center" style="squared" url="snap://buka" target="_blank" rel="nofollow" bg_color="#46698E" txt_color="#fff" icon="fa-download" icon_type="fa" nofollow="1″]
Do you have a trusted Ebook Manager that you already use? Feel free to share your thoughts on Buka with us in the comments section below.