In this digital technological world, many of us believe that staying ahead of the curve is crucial, and that's where the importance of AI marketing tools becomes evident.
Don't regard them as mere tools; they are your secret weapons in the battle for engagement, visibility, and customer loyalty, so this guide will explore the top AI content marketing tools. Get ready to uncover your new marketing allies.
1. Simplified
Simplified is an advanced AI-based content generation platform renowned for its AI Writer, which can generate high-quality blogs, marketing content, and articles.
What sets Simplified apart is its user-friendly interface, empowering you to define the precise style and tone of content desired. This adaptability makes it the ultimate solution for versatile content marketing strategies.
By employing Simplified, organizations gain the ability to streamline their content creation processes, leading to significant time and resource savings while upholding content quality standards.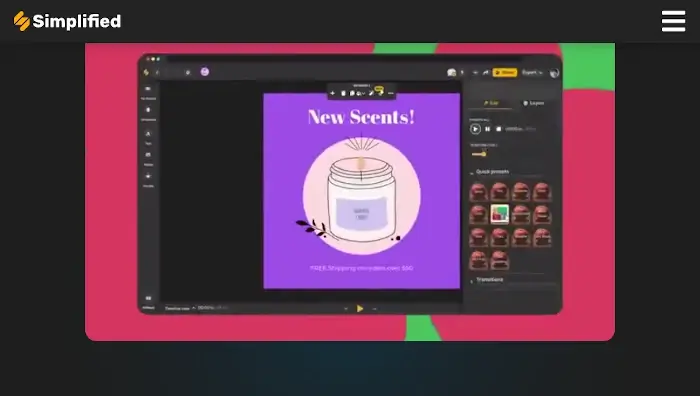 2. ContentEdge
ContentEdge is another well-known content generation and SEO copywriting platform. Its standout feature is the Content Calendar, which helps you to plan and schedule content effectively.
Additionally, ContentEdge offers content optimization tools, such as SEO recommendations and competitor analysis. This particular feature makes it a valuable asset if you want to improve your online presence through data-based content strategies.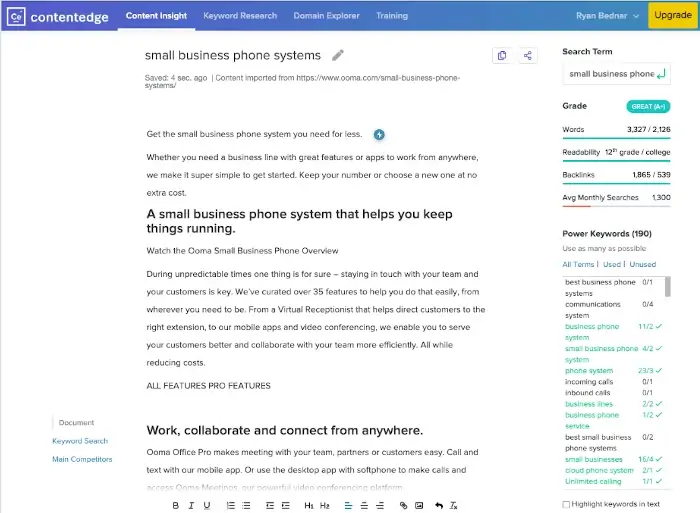 3. CopySmith
CopySmith is an AI-based copywriting tool designed to assist marketers in creating engaging ad copy and marketing content.
Generating persuasive copy for different marketing channels is one of its amazing features, for instance, email campaigns, social media ads, and website content.
CopySmith's AI algorithms analyze data for creating effective messaging that matches the level of target audiences and optimizes conversion rates and ROI.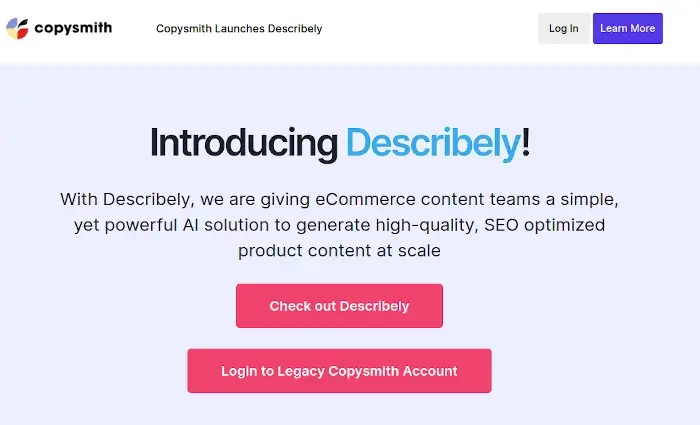 4. Copy AI
Copy AI focuses on chatbot and email marketing copy that uses OpenAI's language model to generate conversational text. Additionally, this tool is considered ideal for businesses that want to automate chat interactions and email responses.
Copy AI's AI-based chatbots can engage with customers in natural, human-like conversations, which improves user experiences and maximizes engagement.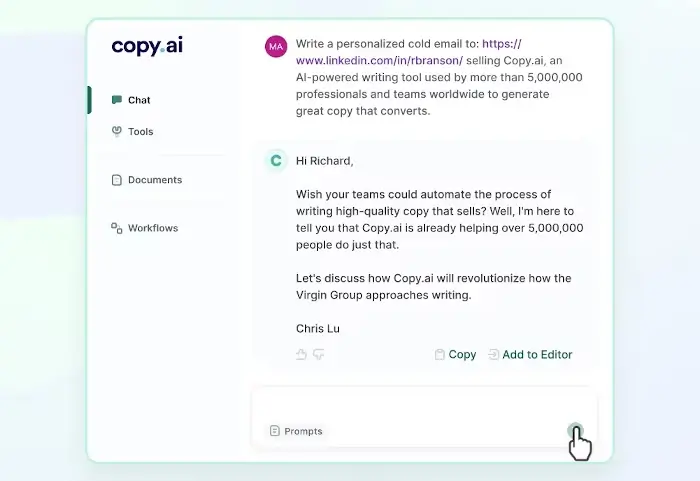 5. Mutiny
Mutiny is an AI marketing personalization platform that can be utilized to customize website experiences for individual visitors.
This tool uses machine learning to analyze user behavior and demographics, which enables marketers to deliver personalized content and offers in real time.
With the help of Mutiny, you can significantly improve conversion rates by providing relevant content to users. This consequently increases both engagement and revenue.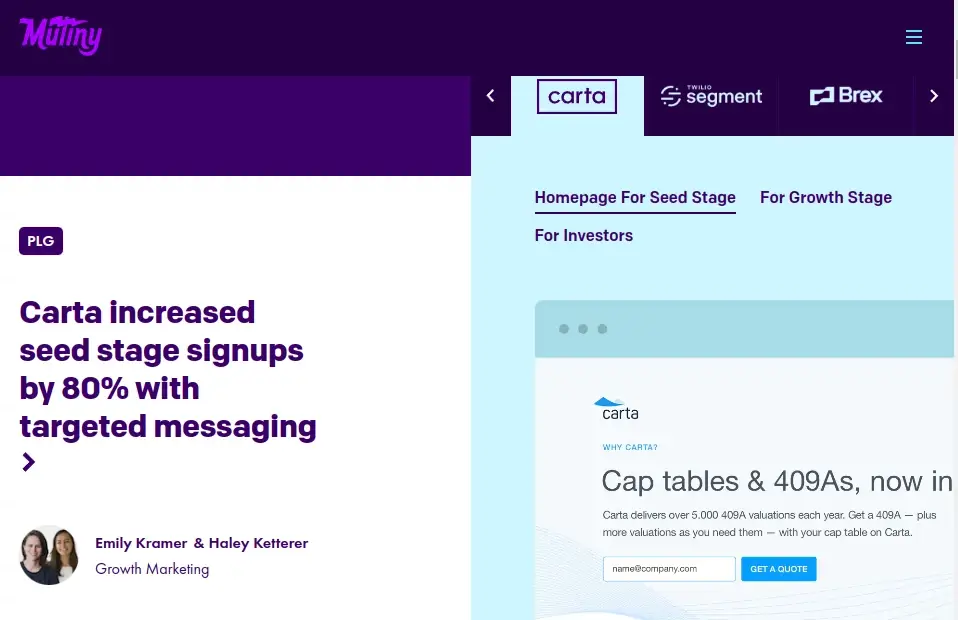 6. Jasper
Jasper is an AI-based content marketing platform that can be used for creating data-driven content strategies. This tool uses AI algorithms to analyze market trends and customer behavior and provides insights that help businesses customize their content to meet audience needs.
Jasper also supports content generation and optimization utilities, which makes it a valuable tool for data-driven content marketing.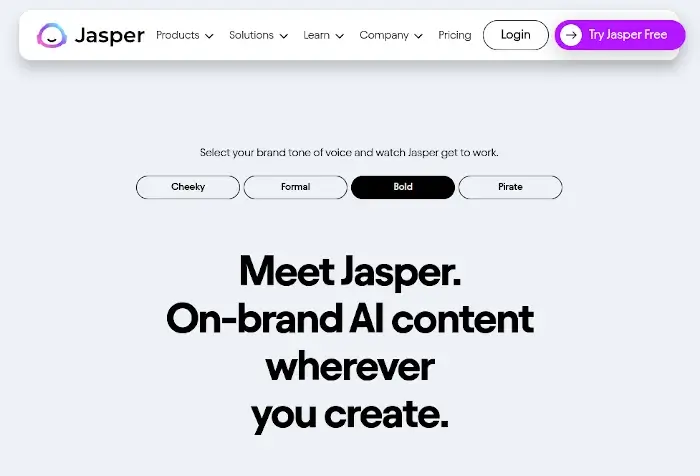 7. Rapidely
Rapidely is an AI-based marketing automation platform. Its key feature is marketing campaign orchestration. With the help of this tool, you can design, schedule, and track multi-channel marketing campaigns, for instance, social media, email, and SMS.
Rapidely's AI-driven insights help you refine your strategies for better targeting and engagement, which also affects ROI and customer satisfaction.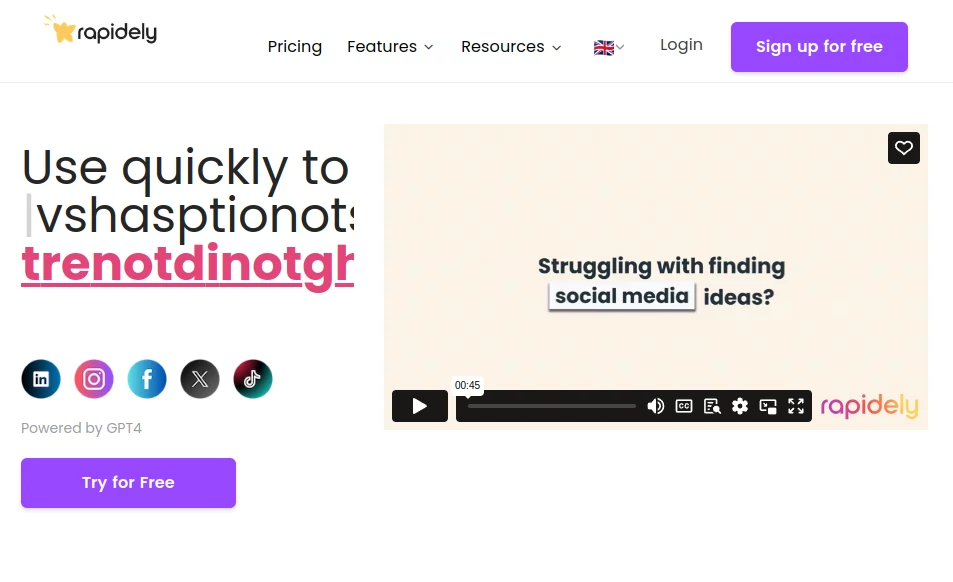 8. Flick
Flick is an AI-based social media marketing tool that can be used for social media content scheduling and optimization. This tool analyzes social media trends and user behavior and then suggests the best times to post content to gain maximum engagement.
Flick also has the feature to provide hashtag recommendations to improve the discoverability of posts.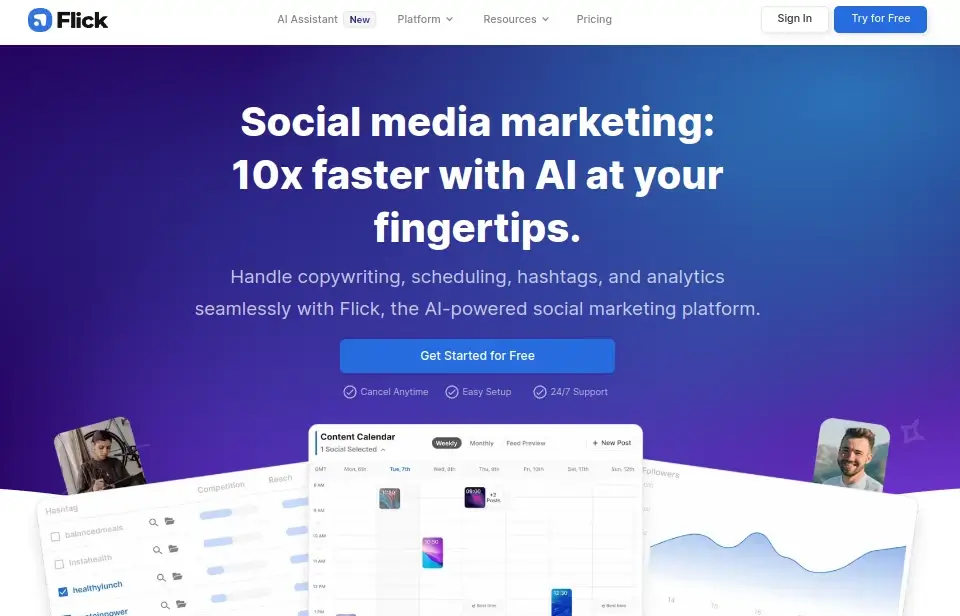 9. Beacons
Beacons is an AI-based content recommendation and personalization platform. User behavior analysis is considered one of the most commendable features of this tool.
Beacons track user interactions with content and utilize machine learning to recommend personalized content to website visitors. This tool is particularly useful if you want to improve your content relevance and overall website user experience.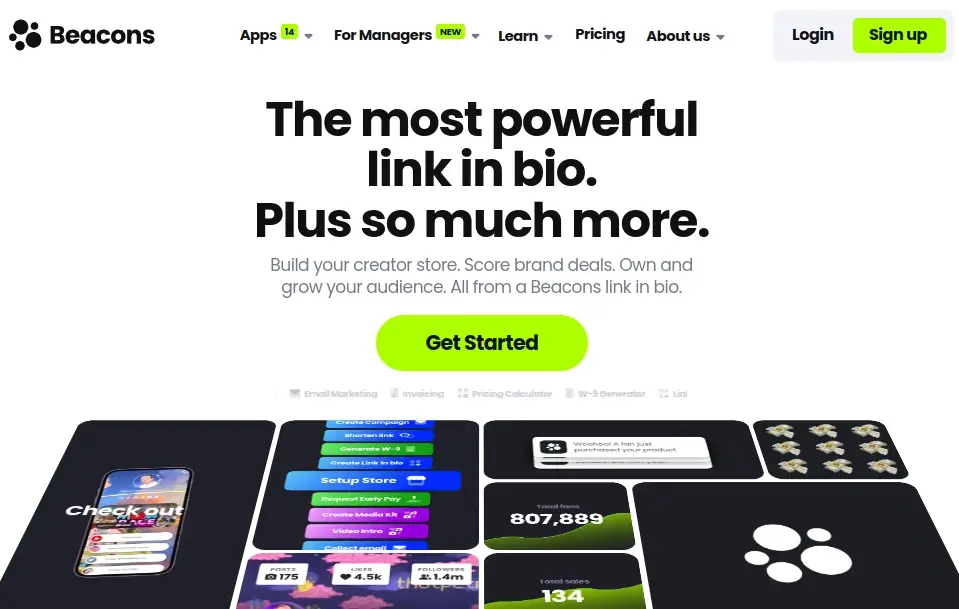 10. DeepBrain
You can also utilize the DeepBrain tool for generating AI videos that help you promote or market your products. Most of the marketers utilize this tool for creating How-to, training, and marketing videos.
Additionally, it enables you to use a custom AI avatar that best fits your brand. So use this tool and save your time in video creation, filming, and editing.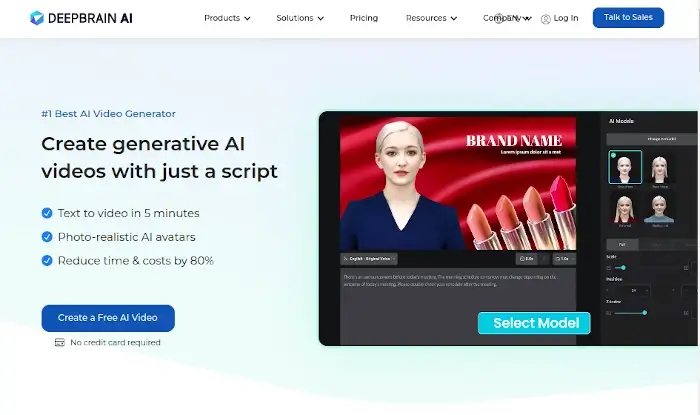 11. GrowthBar
As a marketing agent, you can also use the GrowthBar SEO tool to boost the online visibility of your brand. Its key features are competitor analysis and keyword research.
GrowthBar also provides insights into high-performing keywords and enables you to take a look at competitors' SEO strategies. This makes it a valuable asset for businesses that need to improve their search engine rankings and organic traffic.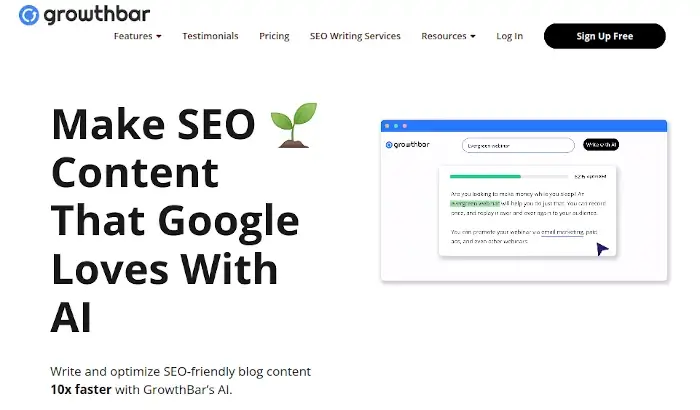 12. Phrasee
Phrasee's standout feature is email copy optimization, which analyzes language and user behavior and generates attractive email subject lines and content that maximize open rates and click-through rates.
It also offers A/B testing to fine-tune email campaigns. This makes it an ideal choice for email marketers seeking improved performance.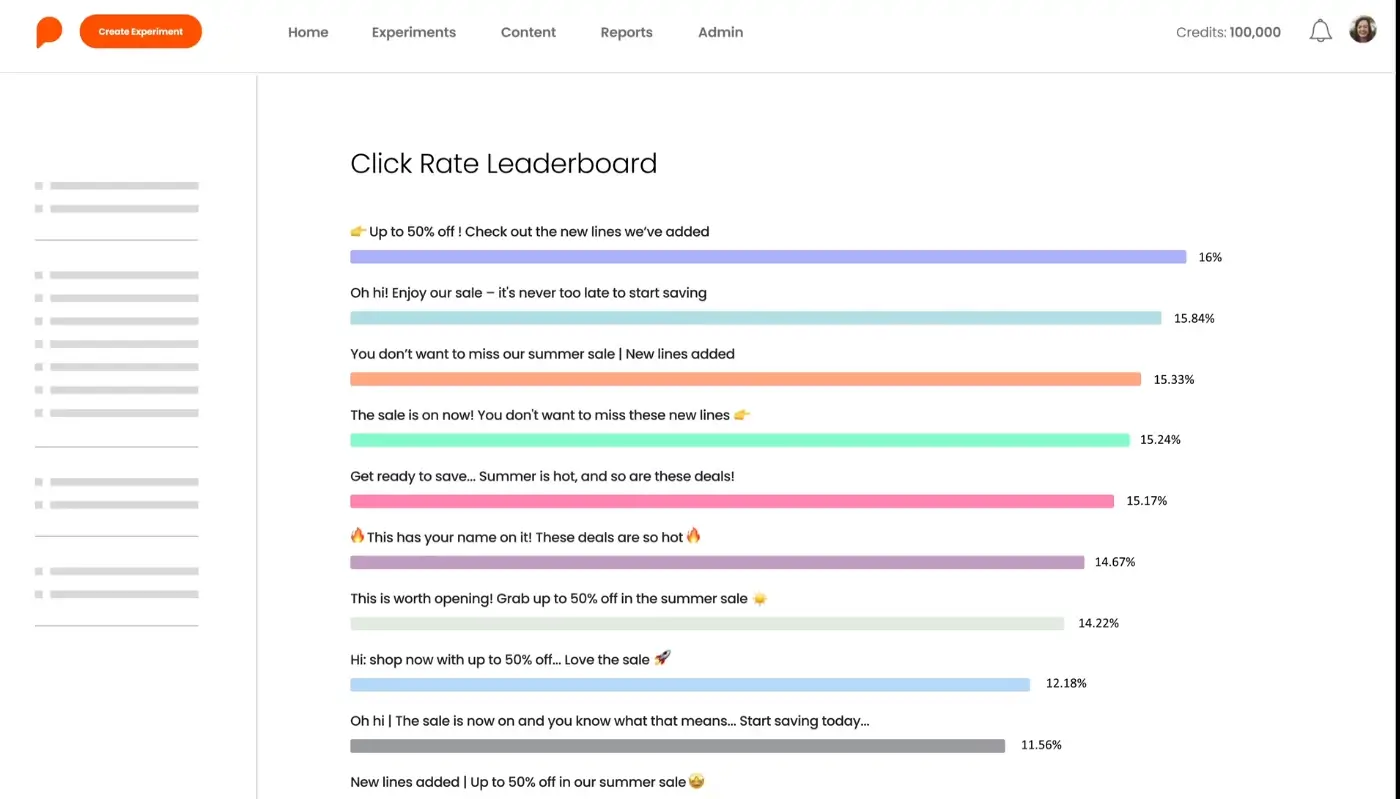 13. Smartwriter.ai
Smartwriter.ai is an AI content generation platform that is popular because of its content variety feature.
It can generate different content types, including product descriptions, posts, and social media captions. This versatility makes it a go-to tool for businesses looking to scale their content production efficiently.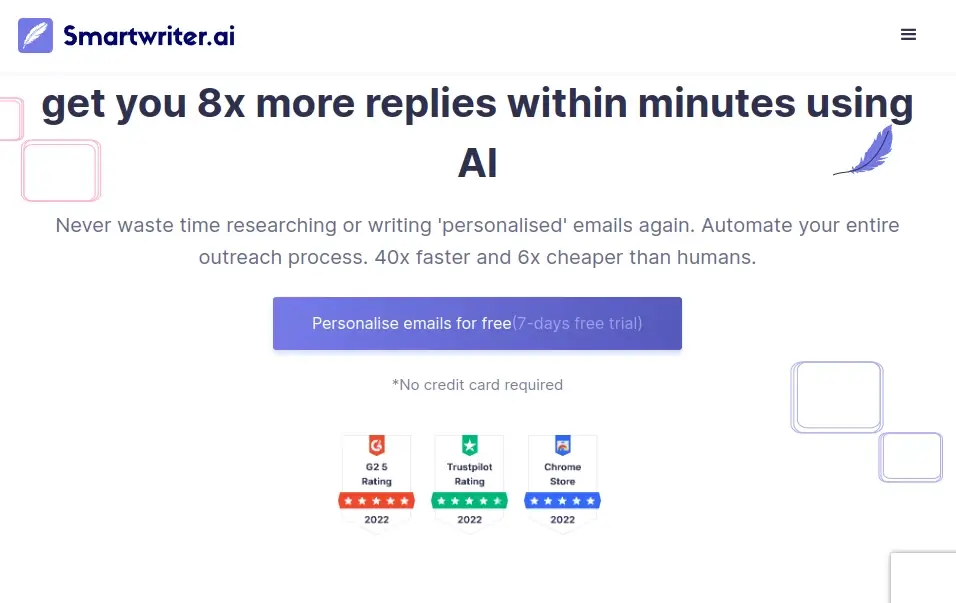 14. Optimove
Optimove offers AI-based Customer Relationship Management (CRM) and marketing automation platform that can be utilized to analyze customer data for creating highly targeted marketing campaigns and personalized customer experiences.
This results in increased customer loyalty and revenue.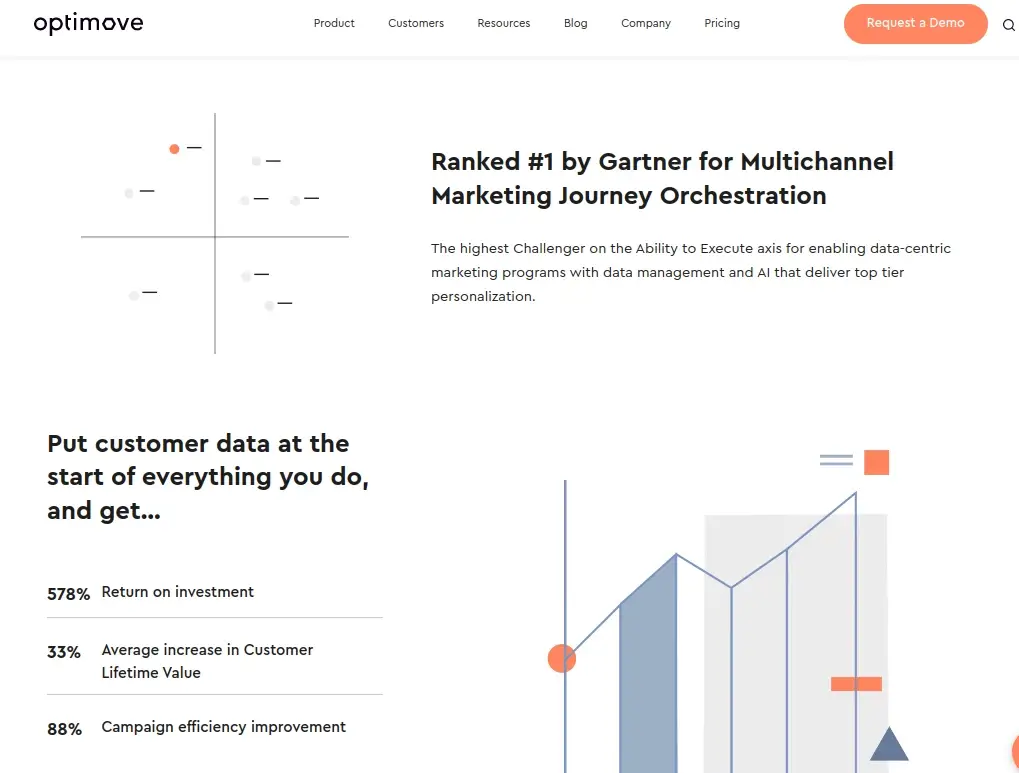 15. Acrolinx
Acrolinx is an AI-based content optimization platform. It uses AI to make sure that content aligns with brand guidelines, style, and SEO best practices.
This tool helps businesses maintain a consistent and high-quality content output, which is crucial for effective content marketing.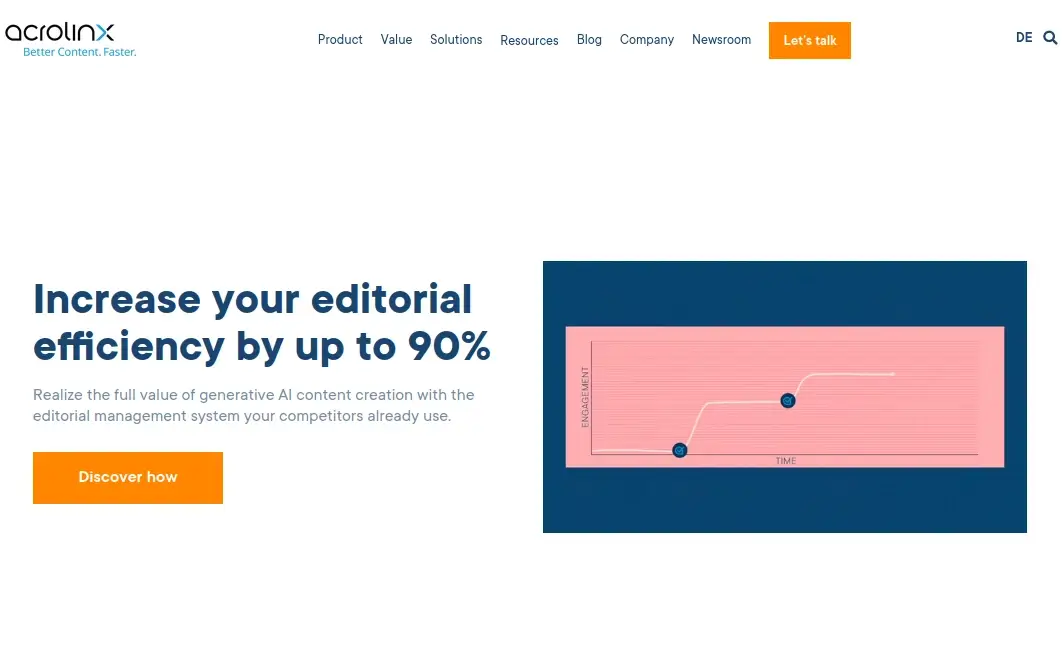 Conclusion
Whether it's about creating personalized content, optimizing SEO strategies, or understanding your audience on a deeper level, use these discussed top marketing tools to assist your creative instincts.
These best marketing tools are not just about technology. They are about adding the human touch to your marketing efforts.