VoIP apps are potentially in their hundreds out there and there are millions of users around the world using these services for various purposes ranging from conference calls to business meetings and basic chat amongst friends and family.
Skype thrives on the desktop platforms and has the upper hands in terms of the user base as it boasts an average of 80 million users online at any particular time of the day.
Skype is, however, no longer the same ever since its management was handed over to Microsoft back in 2011 – with the fact that it's now meant to solely profit the Redmond-based company's business model in every possible way. Irrespective, it remains one of the most used VoIP applications that aims to cater for just about every need and also falls short in so many aspects.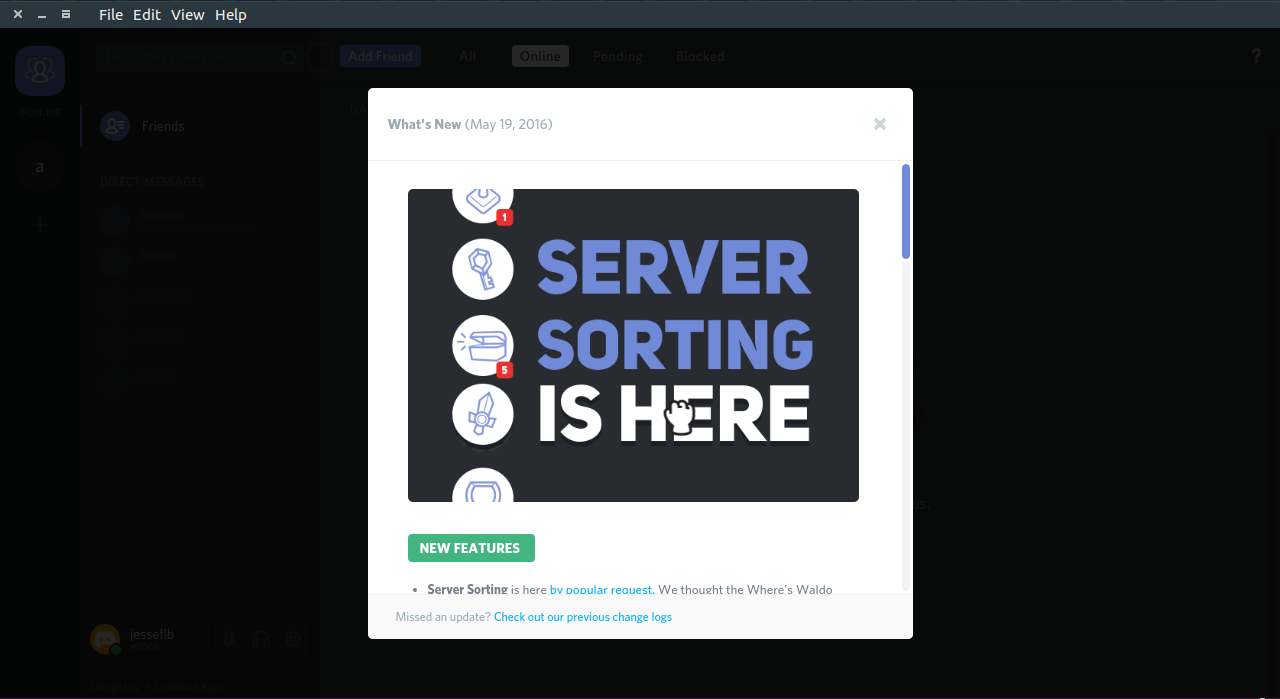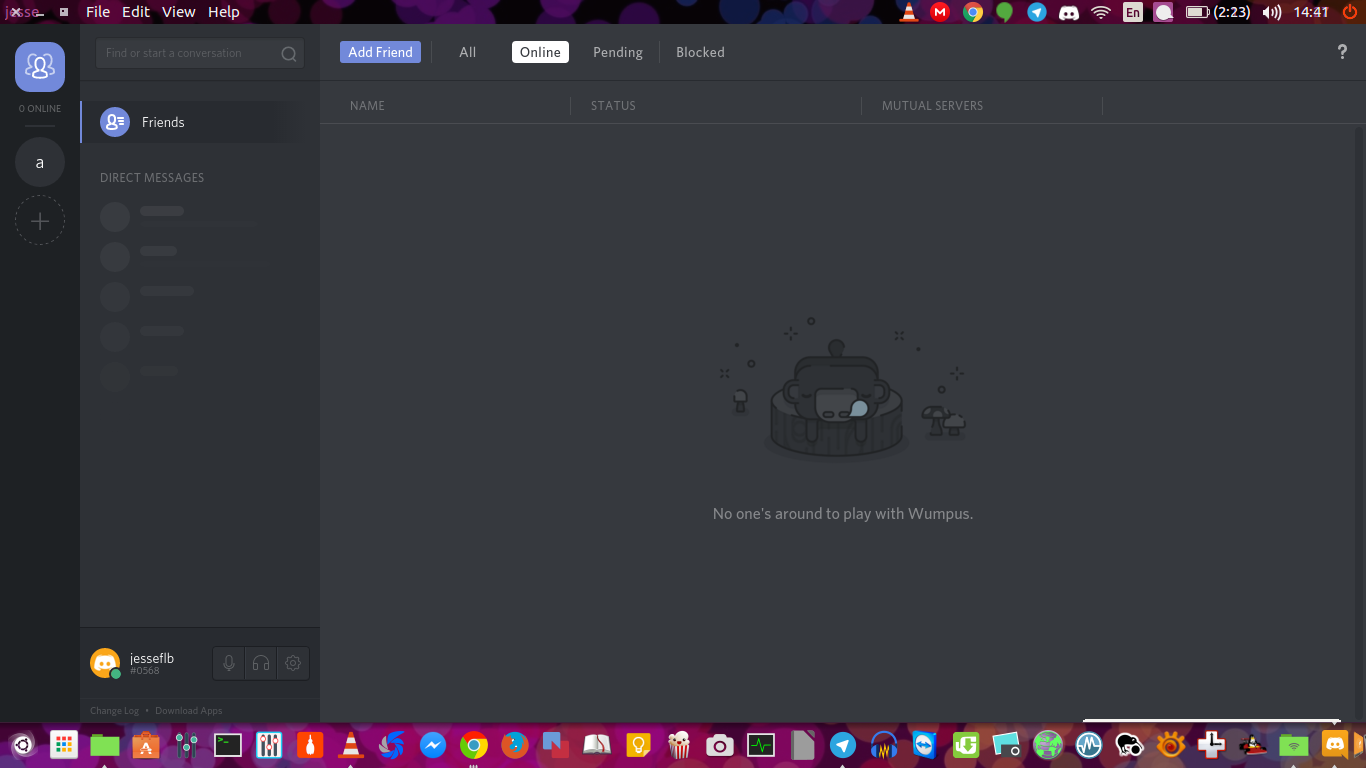 While we've covered four VoIP alternatives to the Skype IM (which include Ring, VopTop, Tox, and Retroshare) in recent weeks, there's was no mention of one dedicated to gamers.
You may argue that basic screen sharing feature that accompanies some of the aforementioned programs will allow you enjoy a  gameplay with another gamer over the internet, – it can't and won't be as effective as a program that is built especially for the particular purpose of interaction while gaming.
Discover Discord, a gamer-centric VoIP application built by a passionate team of enthusiasts for other gaming fanatics around the world. Clearly from the comparison table below, you can see the list of features that makes the application stand out from the competition.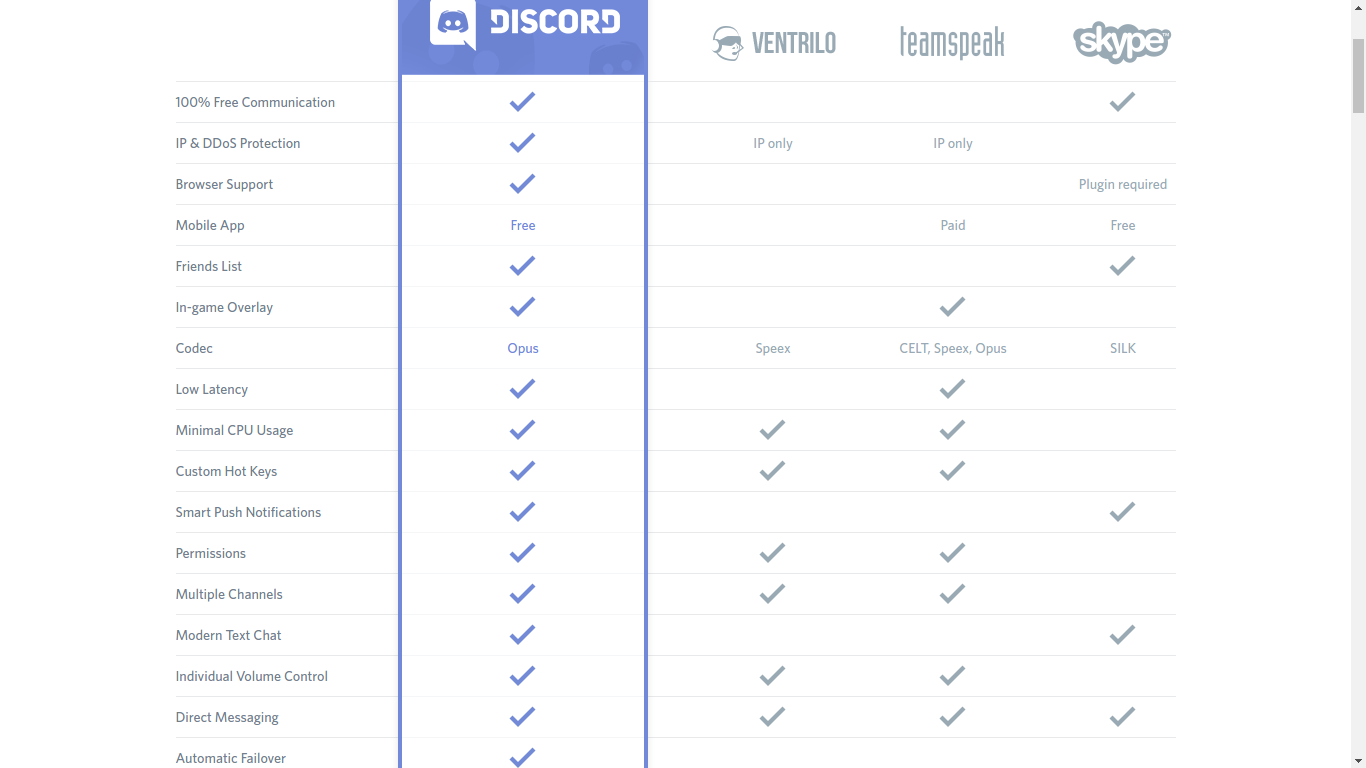 Discord is a proprietary application that is offering its core functionality at absolutely no cost which brings up the question of how they intend to incur revenue; apparently, it's made evident on their website that "..there will be optional cosmetics like themes, sticker packs, and sound packs available for purchase".
Also, the Discord team made quite a point with this statement, "We think it's time to ditch Skype and Teamspeak. Two hundred seventy million PC gamers use these apps to communicate while playing online games yet they haven't been updated in years and no longer meet our needs".
Discord, having been around for only a year has garnered quite an impressive number of users who are delighted with the service – and the long list of benefits it brings to the table – as evident on their Twitter page.
The application in its current state has both voice and text chat while still cross-platform with support for Windows, OSX, Android, and iOS.
Video support is planned in the nearer future and you can currently download the Linux client Discord Canary – (which is still in development) after which you'll automatically sign up as a beta tester when you log into the app on your Linux system but only after you might have created an account on their web page.
What do you think about Discord? Have you tried it in the past? Let us know your thoughts in the comments!