Twitter is one of the most popular social media applications today and it has carved a nitch for itself as the platform for summarized text and media content in virtually any category, music, politics, fashion, gossip, news, and technology, to mention a few.
As is expected, there are tons of media files that one will find interesting but sadly, the app doesn't have a built-in feature that enables users to download videos they find interesting.
Today's article is one of 3 series in which I list the steps needed to download videos from Twitter to your computer or smartphone and my tool of choice is Twitter Video Downloader.
How to Download Videos from Twitter
With Twitter Video Downloader, you can download both videos and GIFs (since you can already save images natively) and here are the steps involved:
Open Twitter in your phone app or browser.
Copy the URL of the video/GIF-containing tweet.
Paste the link in the URL field on Twitter Video Downloader and click 'Download'.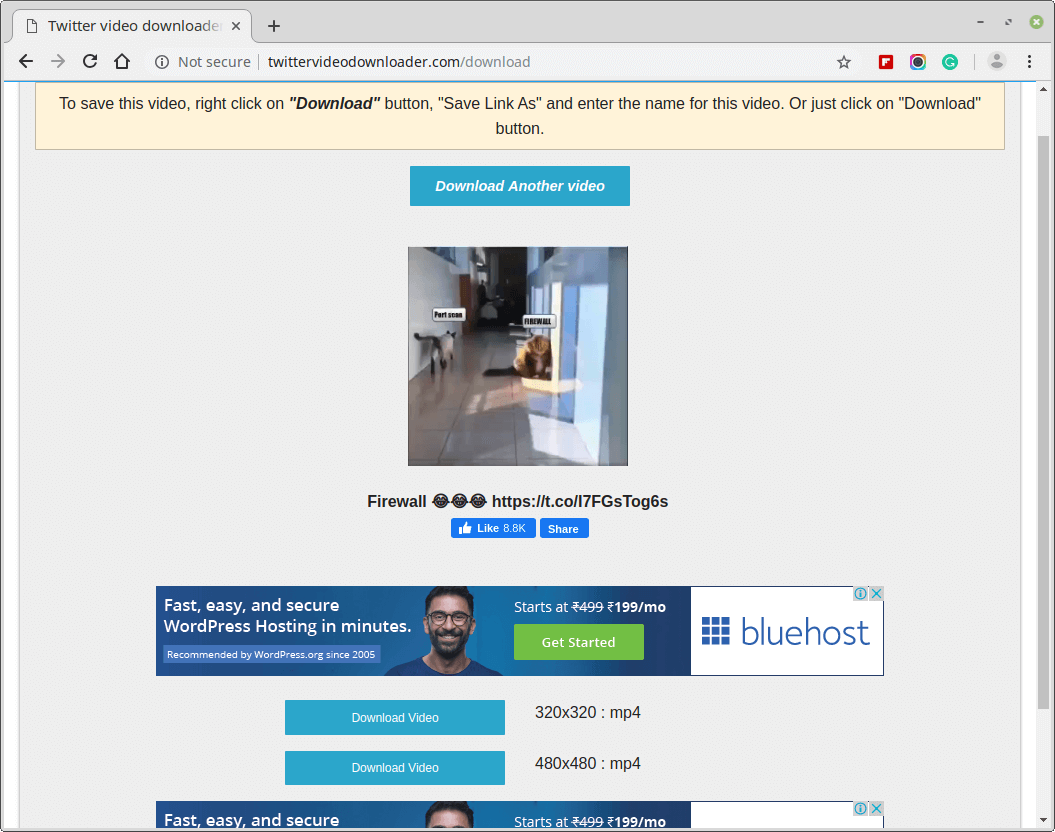 That's all. The video will be downloaded to your default downloads folder and you can confirm this by pressing Shift + Command + J on a Mac, CTRL + J on Windows/Linux. On your mobile phone just navigate to your downloads directory using your file manager.
Notable Mentions
There are other reliable tools that you can use to download Twitter videos and they include TWSaver, twdownloader, and SaveTweetVid. With all of these downloaders, you get to choose the quality you want your download to be in if it is available in different qualities, of course.
You are also at liberty to install applications on your phone for easy access but I find it more secure to run the websites from my browser instead of giving more 3rd-party application permissions to my device.
Which tool do you use to download videos from Twitter and do you typically use it from your phone or computer? You might want to check out our article on 20 Free Ways to Download Videos from The Internet.