There has been a lot of talk surrounding Budgie and where the project creator and lead Ikey Doherty intends to take the platform in the coming releases. Most of what is being said is that newer version of Budgie will be built around technologies offered in Qt moving away from those in GNOME GTK+ toolkit.
On paper, Doherty's reasoning behind the move is sound. Budgie's integration with GNOME hasn't really been smooth as the two always seem to be heading in different directions. This, however, caused problems for Budgie, from it's API or ABI changes, components eating other components (such as Mutter folding in cogl and clutter) just to name a few.
Budgie is only able to function the way it does because, for the most part, it dampened part of its identity by pretending to be GNOME Shell. Budgie's team aspirations include doing away with VALA and moving to a more powerful toolkit that it hopes would bring in improved performance, support for newer and richer effects plus more flexibility to add much-needed features to the platform. This will be hopefully also mean fewer issues for Budgie.
With that being said, Budgie is at the moment still a GTK+-based platform and version 10.3 has just dropped. In an announcement made by the Ubuntu Budgie team, several changes and improvements were highlighted with a reminder that 10.3 marks the final phase of the 10.x series. Meaning much of the team's focus will be on the Qt-based version of Budgie.
But, the project will make sure that future 10.3 versions are functional and they will include minor updates and tweaks.
Features of Budgie
Improvements for MPRIS ARTWORK : The new release includes code that prevents duplicate artwork download most associated with using Spotify. You can now download artwork for the MprisClient without issues.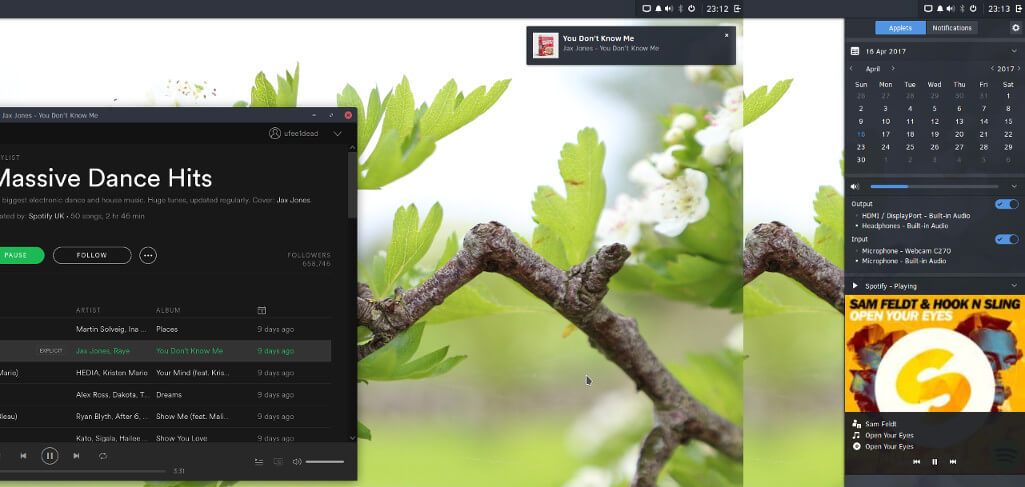 Improvements for Alt+Tab : The keyboard-friendly app switcher now comes with newly added implementations greatly improving from previous versions. It is now faster, reliable and comes with improved visuals.

Improvements for Clock Applet : Clock Applet now more flexible as it includes customization options such as displaying 24-hour time and the date.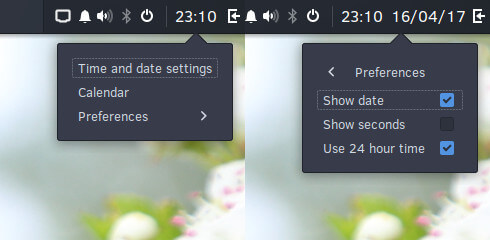 The new release also caters for several fixes including but not limited to Clock Apple vertical alignment improvements, Icon Tasklist now has the ability to pin GNOME Twitch via the Icon Tasklist, Tray Icons are now spaced correctly if you sync natray with the upstream gnome-panel.
How to Install Budgie Desktop on Ubuntu
Those rocking Ubuntu Budgie 17.04 or other Zesty-based flavor, can install Budgie 10.3 on Ubuntu by adding the Budgie Backports PPA to their software sources using these commands.
$ sudo add-apt-repository ppa:ubuntubudgie/backports
$ sudo apt update && sudo apt install budgie-desktop budgie-indicator-applet

If you're running Ubuntu 16.04 LTS or 16.10 and don't have the PPA on your system but still want to enjoy this new release, open a new terminal and run this command:
$ sudo add-apt-repository ppa:budgie-remix/ppa
$ sudo apt update && sudo apt install budgie-desktop budgie-artwork

Running the latest Budgie DE? Share your experience with us in the comments.