Are you a plant enthusiast, botanist, or a student who's in love with plants and is looking for a plant identification app to help you identify plant species on the go?
In this guide, we explore 8 plant identification apps for both iOS and Android that let you take a snap of plants and help identify them online.
1. PlantSnap
With over 650,000 plants in its database, PlanetSnap is one of the most advanced and comprehensive plant identification apps to have been developed.
To identify a plant species, you only need to take a photo of the plant, and the app will identify it in a matter of seconds. According to its official website, it can recognize over 90% of all known plant and tree species that you will most likely bump into around the globe.
With translation of up to 37 languages, PlantSnap delivers accurate results quickly.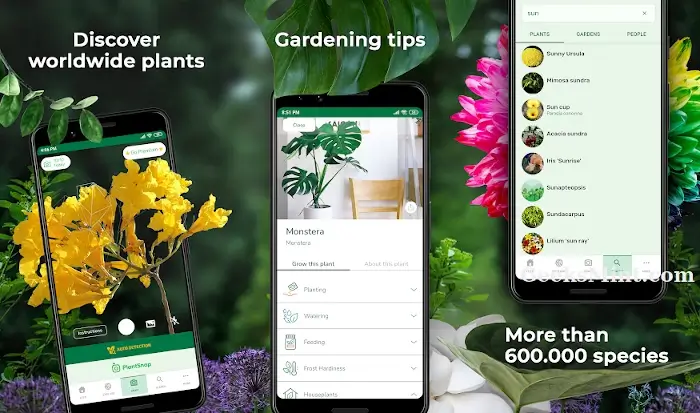 2. PlantNet
This is a must-have app for every botanist, ecologist, and nature enthusiast. The PlantNet app is a handy app that lets you easily identify a plant species by simply taking a snap of it and searching it in its vast database.
In addition to taking snaps of plants, you can also contribute to the app's database by uploading plant images and a brief description of the plant. This community-driven aspect ensures that the database keeps growing over time.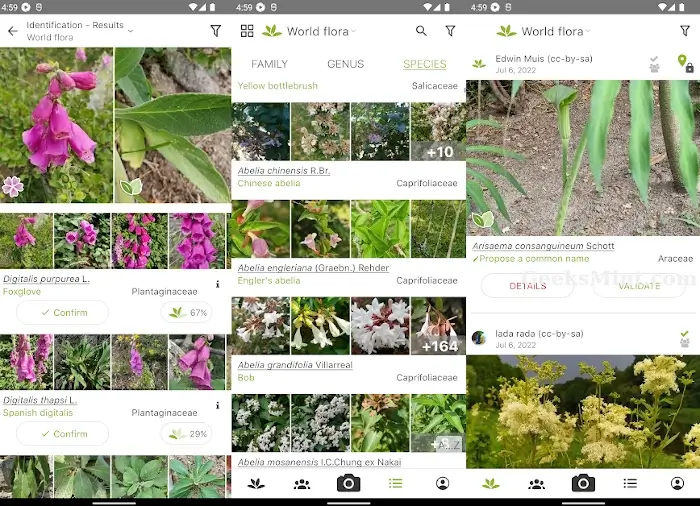 3. Iris gardening App
If you want to grow your plants like an expert, try out Iris. This is a free gardening app that you can use for plant and flower identification. Moreover, it gives you some advice on plant care tips on how to nurture your plants and recommendations on how to get the most out of them.
Whatever the stage of your gardening journey, Iris is your go-to plant app to help you reach your goals.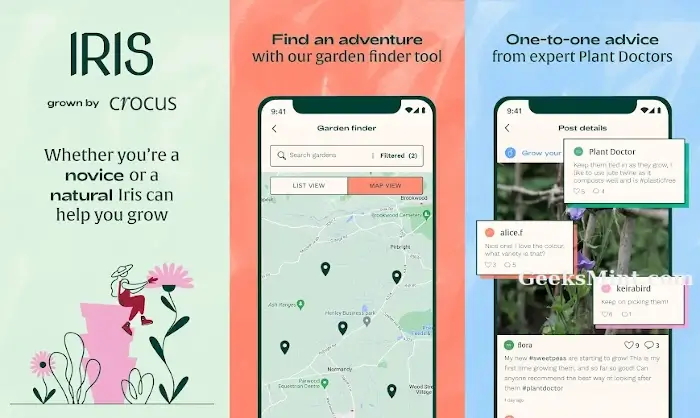 4. iNaturalist
Besides helping you identify plants, the iNaturalist app also lets you identify animals around you. Additionally, you can share your information with other people as well as gather more insights from a community of over 400,000 scientists on the vast array of plant and animal species.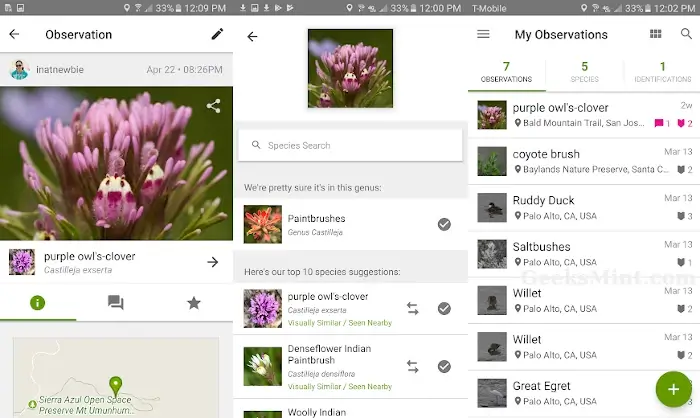 5. Flora Incognita
Flora Incognita is yet another photo application that helps identify unknown plants by simply uploading a plant photo. It provides a plant database of more than 16,000 species with detailed information on each species.
The app also has a provision for saving your observations which you can feed into the application. By doing so, it enables you to make a contribution to the botanical community.
Flora Incognita is totally free and a perfect educational tool for schools and universities.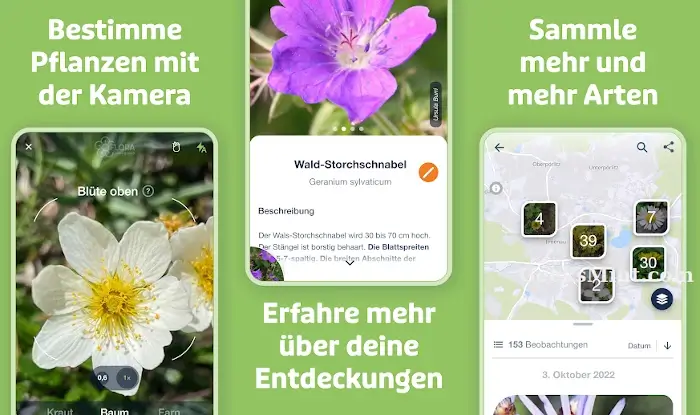 6. Planta
Planta is a complete game-changer when it comes to plant care. Apart from helping you with plant identification, Planta gives you nuggets on how you can take care of your plants.
It provides step-by-step guides on how to care for your plants and recommendations on when to water and feed them. It also provides advice on the amount of light your plant needs, individual care schedules, and smart reminders.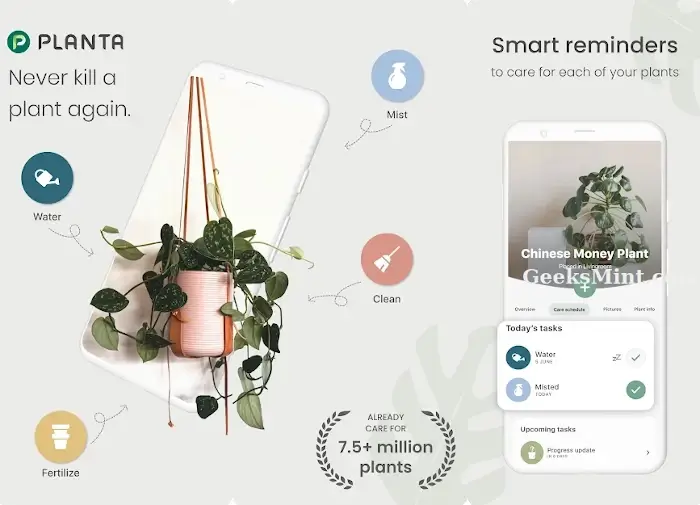 7. Leaf Snap
Leaf Snap prides itself as one of the most comprehensive and advanced plant identification apps. All you need is to take a quick snap of a plant and leave the rest to the app.
According to its official website, the app has the ability to identify more than 32,000 plant species from around the world with impressive accuracy.
In addition, the app allows you to save your searches and create a personalized plant library complete with categories that help you review your findings.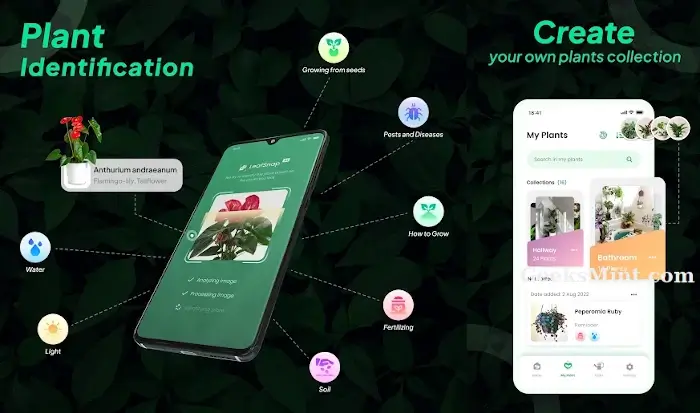 8. Garden Answers
This is one of the most reliable gardening apps for both iOS and Android. Garden Answers boasts a user base of 3,000,000 users. You can instantly identify a plant by simply taking a quick snap and the app with provide all the information you need from its rich database.
The information includes its botanical name, origin, and best ways to care for the plant. Other features provided by the app include access to the search history, the ability to save your favorite plants, etc. You can also get gardening advice from experts within the app.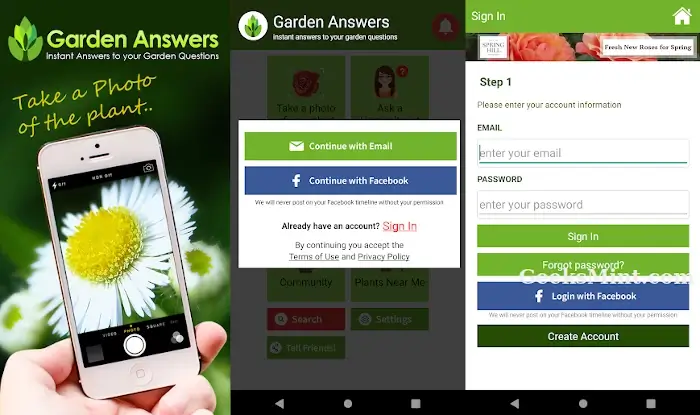 Conclusion
That was a list of apps you can download and use for identifying plants. Whether you are a gardener, botanist, or plant enthusiast, these apps will come in handy in helping you identify plant species and also go to an extent to provide you with plant care tips.