You can seamlessly take all your projects and marketing campaigns to the next level with the right kind of images. If you know how to apply the right filters for sorting and use correct keywords, you can get a readily available image of anything.
Well, there is no dearth when it comes to images as with several worthy and prompt image search engines in place you can explore through a wide range. However, not every image search engine will serve you with the best images, some are too restrictive while some are overly flattering.
[ You might also like: 15 Best Sites to Find Free Images for Your Website ]
Therefore, to help you with the right choice, we have assembled these 11 best image search engine options which will bring upon only the best and quality images!
TinEye
TinEye the reverse image tool requires you to either enter the URL of the image or upload the image to find out from where it reflects online. This image search engine is pretty easy to use and comes with a friendly interface. You can upload an image by clicking on the upload button.
Besides, you can use the TinEye browser extension to perform faster searching of reverse images by clicking right on any image and look for it with TinEye!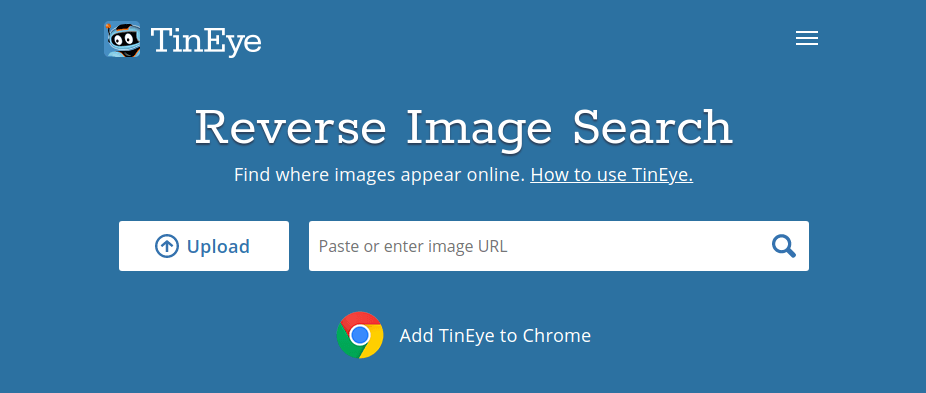 2. Google Images
There is nothing that is ahead of Google Images when it comes to basic image search. All you need to do is enter the keyword and hit on the enter. However, for narrow searches, it offers certain filter options that serve you with a wide arrange of related images. This super convenient and handy tool gets you exactly what you want.
You can choose from a large range of filters representing images in clipart, cartoon, illustrations, and whatnot. This filtering further goes on while letting you choose the color, size, usage right, and other such information. There also exists an option to perform a reverse image search. To enable this tool just look for a camera icon in the search box and hit on it. Interesting isn't it!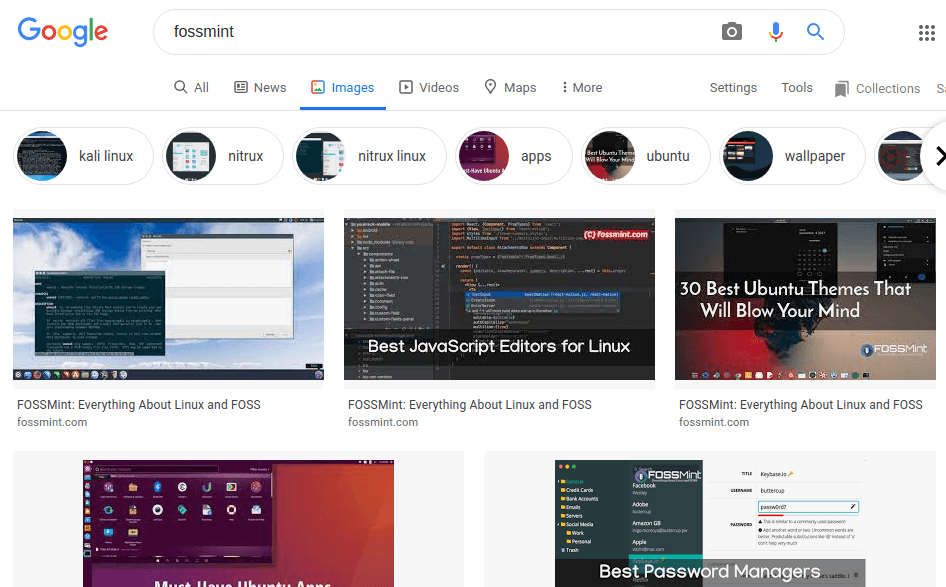 [ You might also like: The 9 Best Search Engines to Explore the Invisible Web ]
3. Yahoo Image Search
Yahoo Image Search is yet another convenient choice for Image Search Engines. This tool is nearly similar to Google Images and provides distinct results. In this image search tool, the filters are less complex as they are not hidden or challenging to access. Rather, they sit right in front of the page.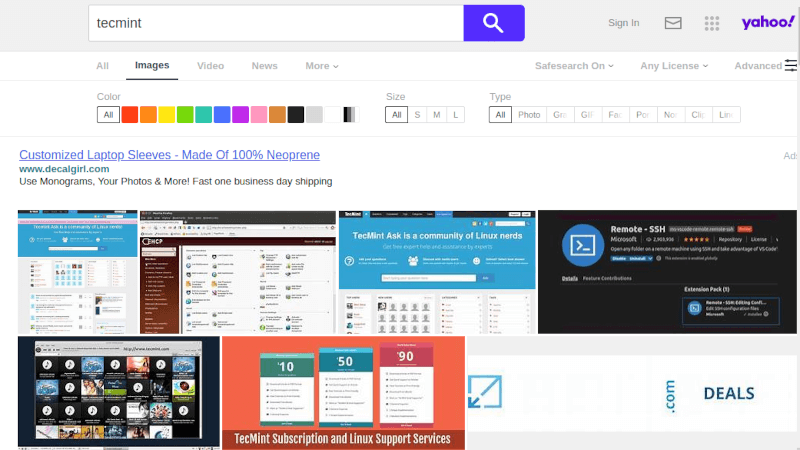 4. Picsearch
If you want to find more varied results for the keyword you entered, try Picsearch out! This image search engine does not provide specific results like some other image search engines, but they showcase related images to the keyword you entered. Its advanced search option lets you filter the results based on factors like images by size, including wallpaper size, etc.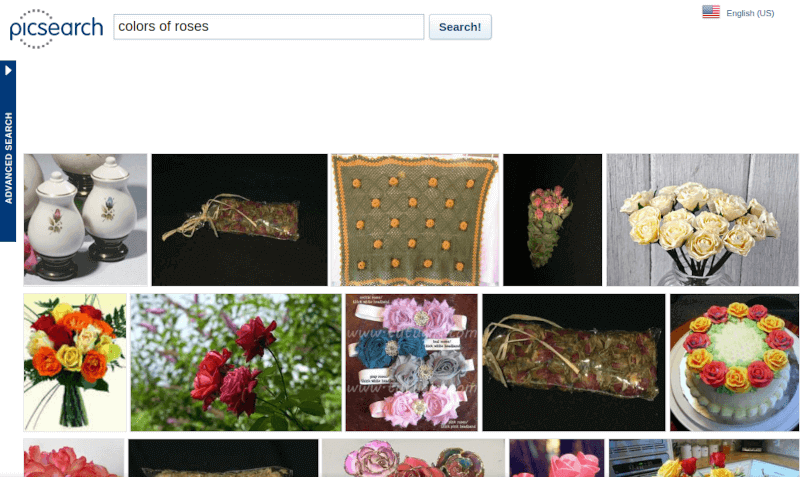 5. Bing Image Search
Bing Image Search is the top Google Images alternative as it brings pretty much similar outcomes. In terms of layout as well, it is quite close to Google but it possesses incredible features to search results of people using face or head and shoulder options. Additionally, it is featured with numerous search options and filters to let you find the right image.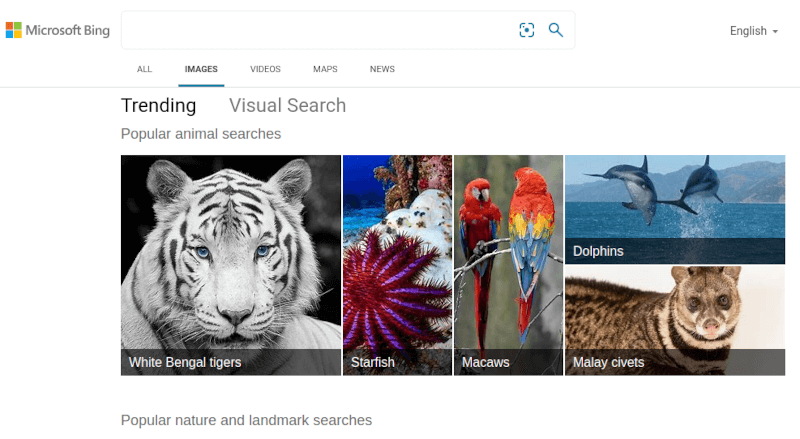 6. Flickr
Flickr works differently! It is sort of a platform where the images are shared by amateur and professional photographers as a part of their work and project while letting you perform a search to find any image. In case, you are on Flickr to search for images for brand marketing or commercial use, ensure to consider the right usage license using filters.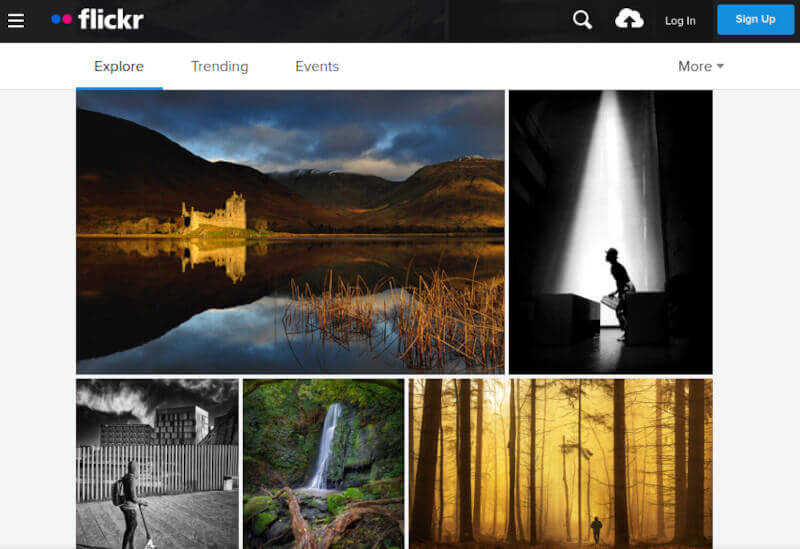 [ You might also like: 15 Best Sites to Find Free Images for Your Website ]
7. Pinterest Visual Search Tool
Pinterest is famous far and beyond for its own good reasons! But, lesser you may know, it also has its in-built visual search tool. To access this platform, you only need to log in to your Pinterest account, click on any pin appearing on your home feed followed by clicking an icon from the bottom right corner related to the image you pinned.
This image search engine has a massive database and therefore, it gets you the best image results corresponding to the image you searched.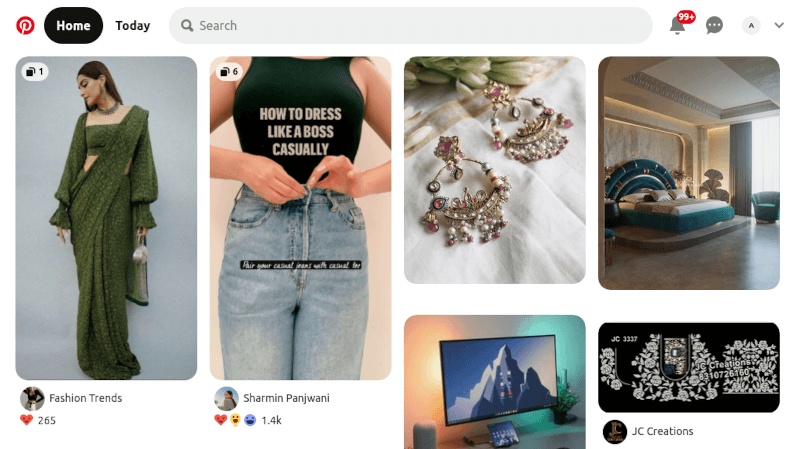 8. Getty Images
Getty Images gives you more than you can think of. This image search engine searches images by keyword and search by image, as you want. For a keyword search, there are several options with auto-suggest features to do the diligent search. It consists of exception filters, ensuring you get exactly what you search for.
It provides images in three variants i.e creative, editorial, and video. However, you have to pay for the license here, so that you can use any photo. This license can be bought in packs or on a flat price basis.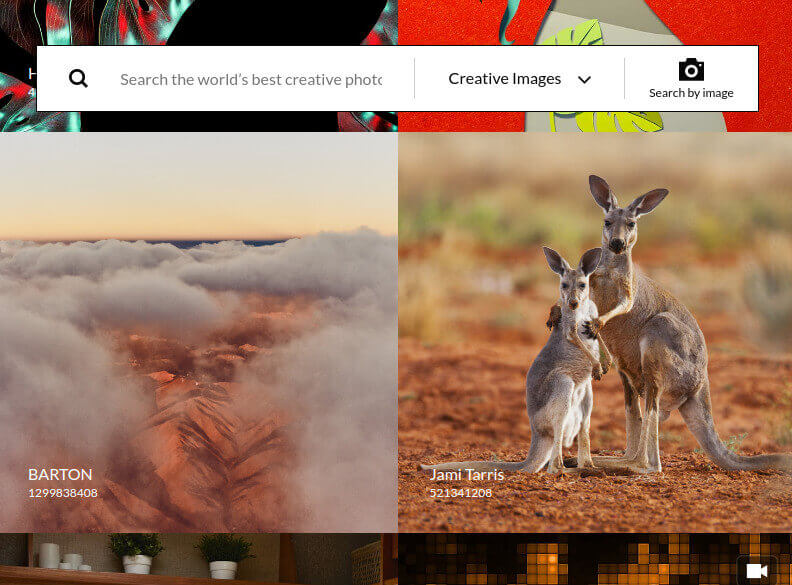 9. Yandex
Yandex lets you search for images using a wide range of filters and sorting options on the basis of image format, orientation, size, file format, etc. This tool additionally has another image search tool called Similar Images to let you look for images similar to an existing or current image.
However, its regular image search engine performs reverse image search that works by considering just a fragment of image to scan and look for online.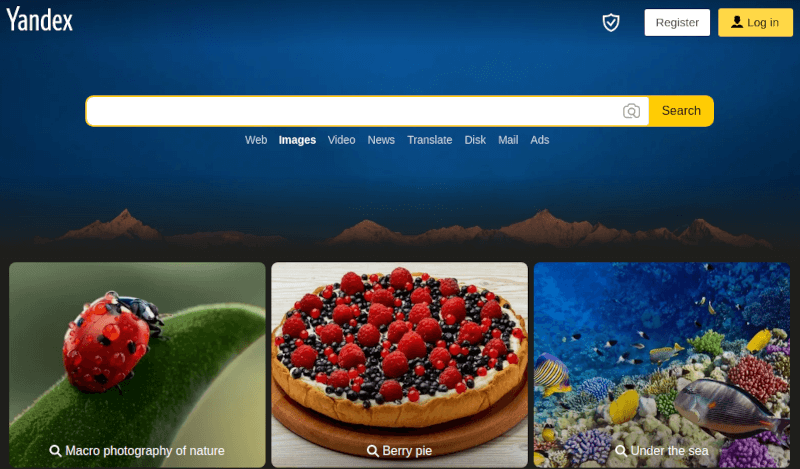 [ You might also like: 7 Best Alternatives to Google Search in 2021 ]
10. Shutterstock
On the lookout for a budget yet varied option? Shutterstock is what you should check out! After Getty Images, it's Shutterstock who stole the show with an incredibly humongous library of images.
It allows you to search images either by typing the keyword for performing an image search. Either way, its monthly and annual plans come with image download limit options, while offering both prepaid and postpaid options.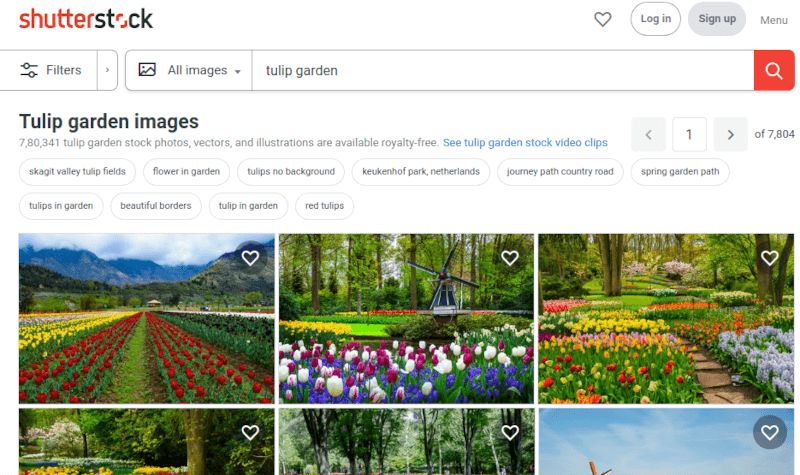 11. The New York Public Library Digital Collections
Last but not least. If you are in need of high-resolution images related to the historical era, maps, books, ledgers, photos, etc. then don't forget to search on The New York Public Library Digital Collections! Embellished with a huge archive of public domain images, it lets you reuse images.
This historic image search tool gets you the most exquisite results even of the digitized items. Furthermore, it allows you to refine your search by selecting the outcome to be in relation to genre, collection, place, topic, publisher including the start and end date.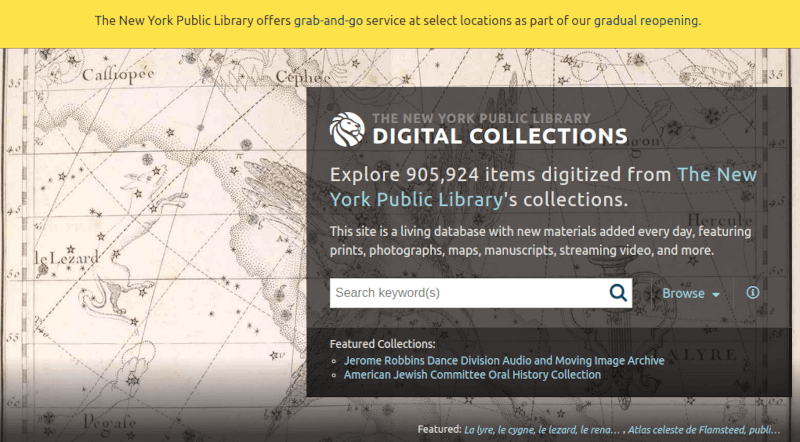 Conclusion
Images can make a difference to your content and brand image. To explore an impressive collection of images related to anything, you can check out these handpicked options of the best image search engines!