In recent times we've covered topics on Android covering content like file managers, music downloaders, video editors. But we're in a celebratory mood and my focus is on trying to get lost in a new place. Road trips make up some of my favorite holidays and oh, how much more awesome would it have been if there were these many cool applications to enable me to visualize my travel plan.
It's the holiday season and I imagine that sooner or later many of us will be taking a couple of trips. Whether you're already on your road trip or not, today's list is a collection of the best Android apps of 2020 that will make your journey a lot easier and enjoyable.
1. Culture Trip: For Curious Travelers
Culture Trip designed this travel app to enable users to discover intriguing activities to engage in across the world. It features inspiring recommendations for all countries down to the location of restaurants, bars, markets, and pubs. You can save bookmarks, create wishlists, and share stories with your favorite social media accounts.
Culture Trip is an award-winning beautifully designed application and it is completely free to use. If you stop reading here, you'll be making a good choice.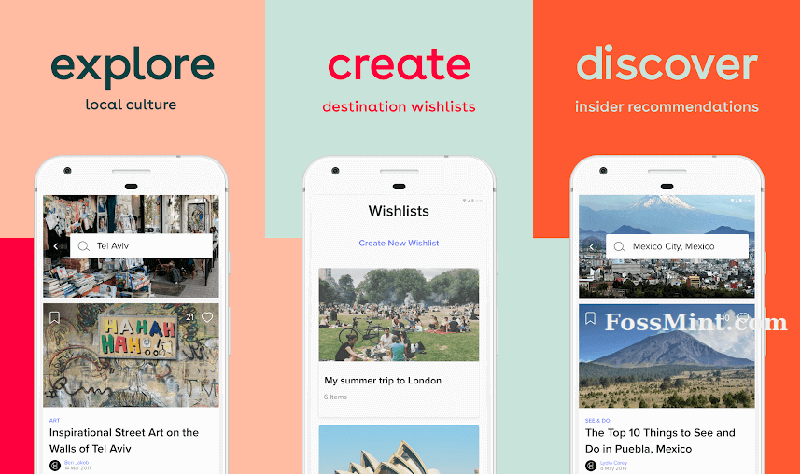 2. TripPlanner: No ads and no sign-in
TripPlanner is designed to make your travel easier by helping you to create, store, and manage your location wishlist. Its modern UI allows you to conveniently organize multiple travel locations especially if you're a trucker or delivery guy who needs a distraction-free route plan.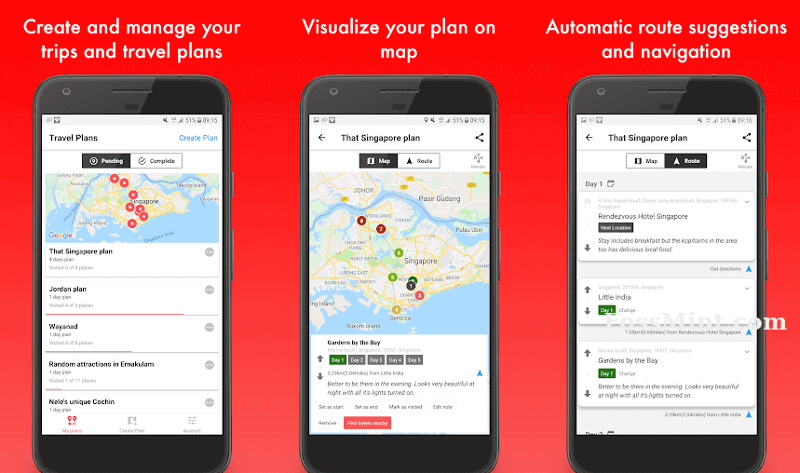 3. Roadtrippers – Trip Planner
Roadtrippers is a map app built for travelers hoping to confirm that one is always 5 minutes away from something awesome. It features pre-made trip guides with unique routes that you can explore, automatic synchronization across devices, bookmarks, and an interactive map.
Roadtrippers is free to use for the basics and offers a Plus version with features like ad-free user experience, offline maps, 150 more stops, live traffic information, collaboration, etc.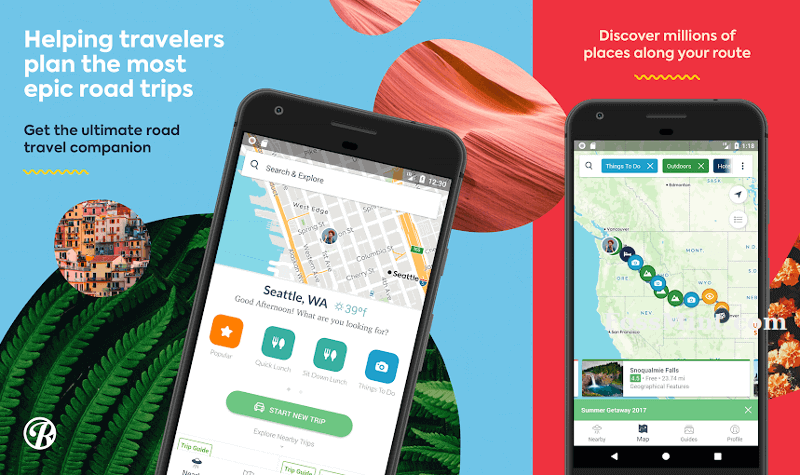 4. calimoto – Road Trip Planner
calimoto Road Trip Planner was built to enable users to discover, create, and track the best tours across the world. Its features include adventure tracking, tour analysis, a tour planner, suggestions of beautiful places, and a beautiful UI with suggestions for car enthusiasts and road trip lovers.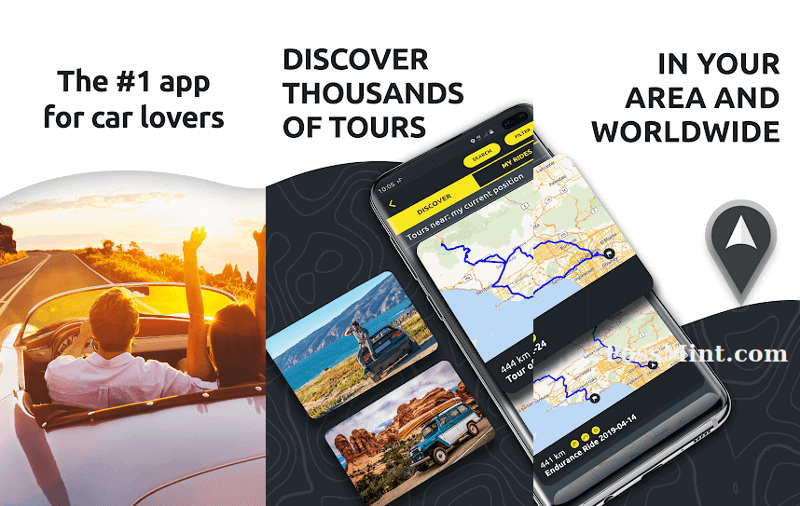 5. Multi Stop Route Planner
Multi Stop Route Planner is an easy-to-use route planner designed especially for package delivery. Its features include a route planner with 10 free markers, offline maps, journey analysis, location of the shortest route between multiple locations, and the ability to generate PDF reports with route and delivery details among others.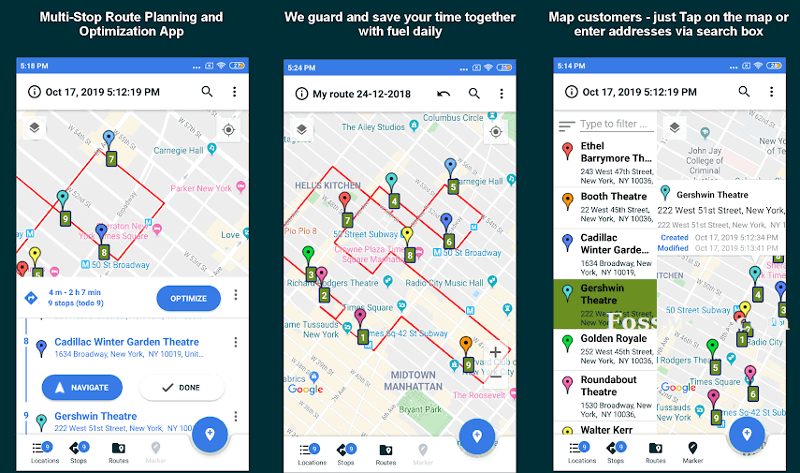 6. EasyRoads – Road Trip Planner India
EasyRoads Road Trip Planner India is another Indian-centric travel application created to make Indian visitors navigate the country conveniently as well as to have note-worthy memories along the way.
With EasyRoads you can discover new driving routes, restaurants, and other interesting destinations, share your best trips with friends, create travel to-do lists, and make getaway travel plans.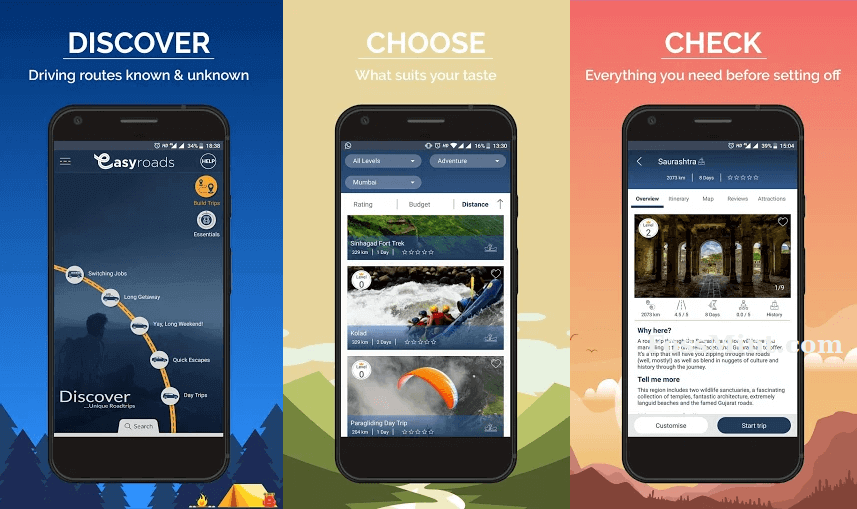 7. RoadWarrior Route Planner
RoadWarrior Route Planner is designed for professional drivers and travel lovers. It provides customized routes based on real-time traffic, a distraction-free (driver-friendly) user interface, sharing ETAs with clients, RoundTrip journeys, drag and drops for adjusting routes, etc.
It is free to use with basic features while offering a Pro version for $10 or $100 per month or per year respectively.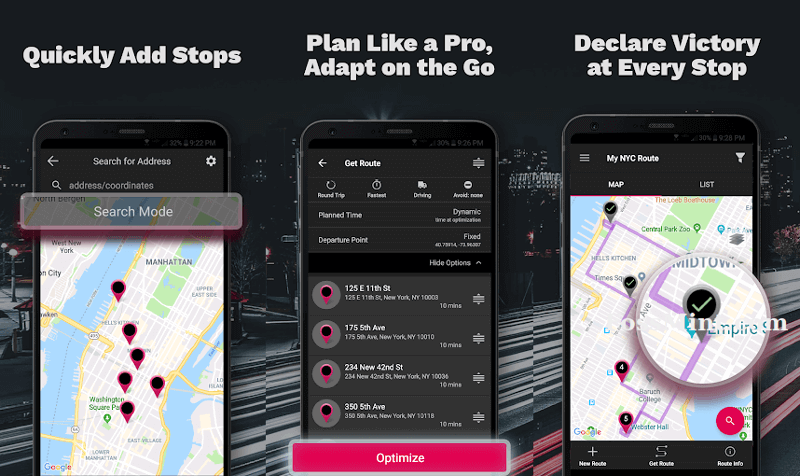 8. Sygic Travel Maps Offline & Trip Planner
With Sygic Travel Maps Offline & Trip Planner you can discover exciting things to do anywhere you plan on visiting using its nifty travel guides. It also features tourist site recommendations, restaurant guides, estimate travel times, photos and descriptions from Wikipedia, advanced search, etc.
The pro version adds extra features that make trips even more enjoyable such as offline maps for major cities like Paris, London, New York, Barcelona, Berlin, Amsterdam, Dubai, and Rome.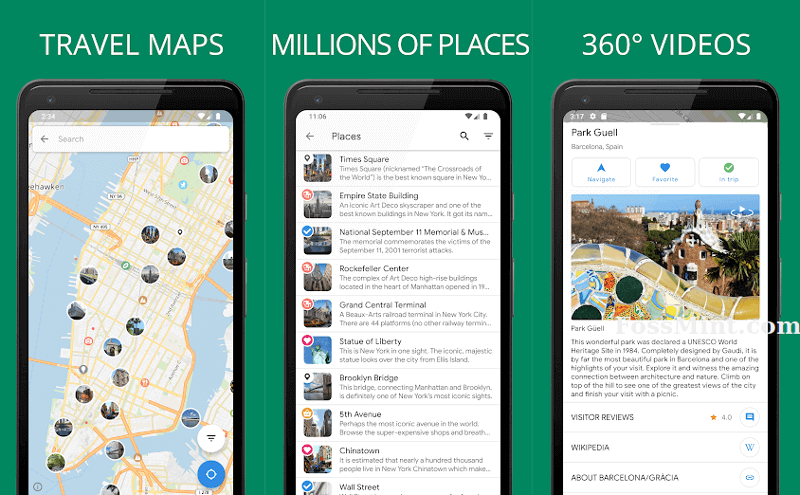 9. Route4Me Route Planner
Route4Me Route Planner is free for personal use trip planner with unlimited routes and addresses for world travelers. It is reportedly used by companies like UPS and FedEx due to its tailored feature set for a wide range of industries including florists, courier service, auto repairs, asset recovery, and dog walking, to mention a few.
After a free 7-day trial, the models for businesses cost $99/month for Territory Management & Optimization and $149/month for Dynamic Routing.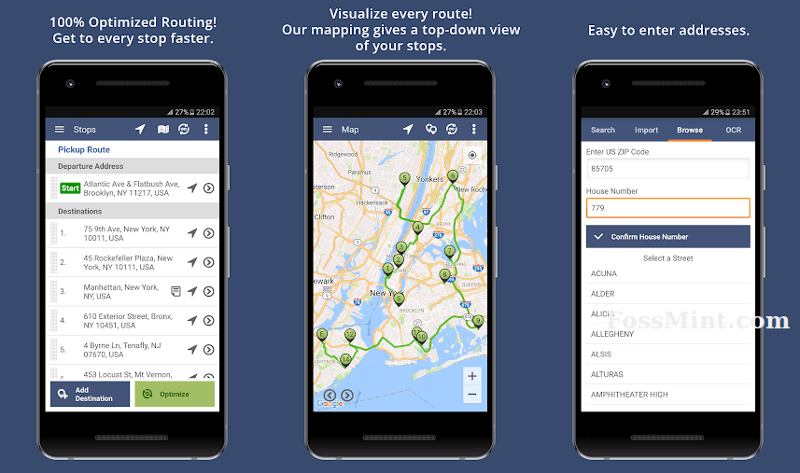 10. Trip Planner India – VisitIn The Travel App
Trip Planner India is another Indian-centric travel application created to enable visitors of India to conveniently plan an enjoyable travel trip to various noteworthy locations in the country. It provides great starting points and commendable pub spots around you.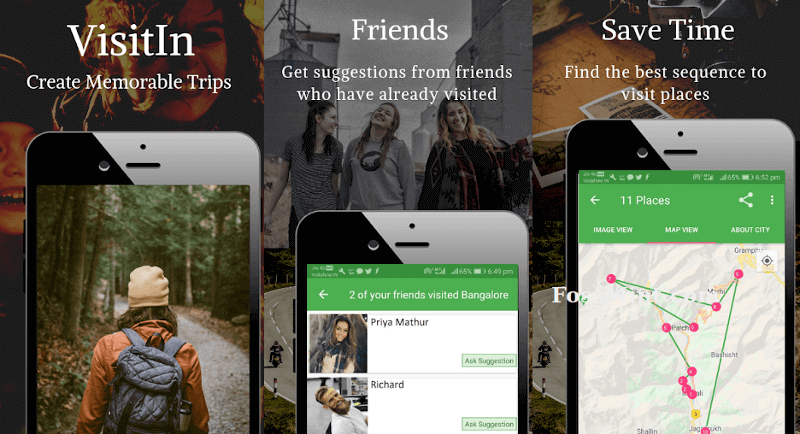 How much of a traveler are you? And which applications do you use to plan your road trips? Share your suggestions and experiences with us in the comments section below.