Have you ever been engrossed in work so much so that you forget to check your system battery and it just sleeps on you? Well, all that is a thing of the past now since you know about the lightweight utility app to fix that.
We introduce to you the Battery Monitor; is a tiny tool that will notify you about your system's battery status which could be Charging, Discharging, Not Charging, Critically Low Battery on Linux.
As a Python (Python3 and PyGtk3) app, it has an excellent performance coupled with its minimal design icons and typeface.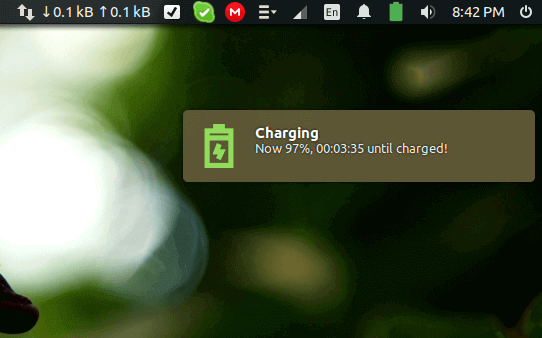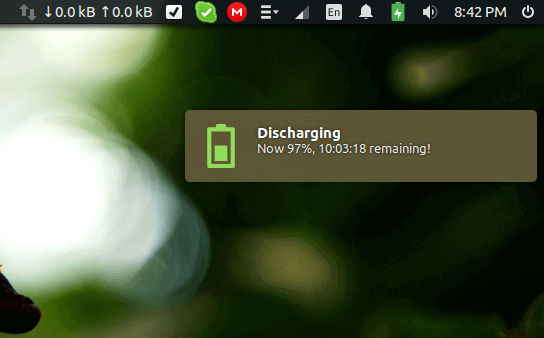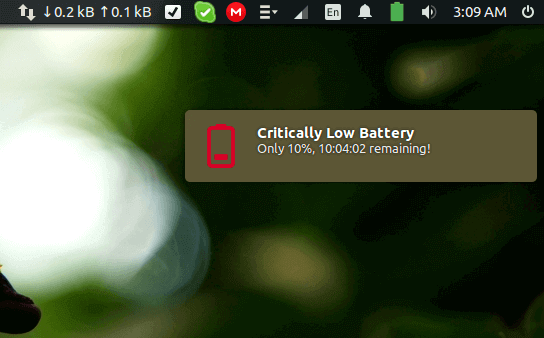 Features of Battery Monitor
Notify you of your battery status
Clean minimal design UI
Swift performance
Install Battery Monitor on Ubuntu and Debian
Let's install from PPA:
$ sudo add-apt-repository ppa:maateen/battery-monitor -y
$ sudo apt-get update
$ sudo apt-get install battery-monitor -y

That's all. Battery Monitor is installed on your Ubuntu or Debian system.
Every time, when you will start or restart your machine, the Battery Monitor app will run automatically in system background. If its your first time, let's run the app yourself by running battery-monitor in your terminal.
$ battery-monitor

If your terminal closed, you can also launch Battery Monitor by pressing alt+f2, and enter battery-monitor command in the box to start it.
Are you already a Battery Monitor user? If not try it out and drop your feedback on it's performance. Or maybe you use a different utility tool to monitor your battery of Linux, feel free to tell us about it in the comments section.