I used to live in the Google PlayStore and apparently not many things have changed in the area of email client applications; most of them are closed-source and the best are among the paid titles.
I took it upon myself to check for the top open-source email client apps for Android devices and here is my list in no particular order.
1. K-9 Mail
K-9 Mail is a lightweight community-developed app that has been around for such a long time it supports most IMAP, POP3, and Exchange 2003/2007 accounts. It includes all the features you want in any email client including multi-folder sync, BCC-self, flagging, IMAP push email, signatures, filing, and privacy.
All of its features are not self-explanatory so be sure to make use of its documentation to forge ahead.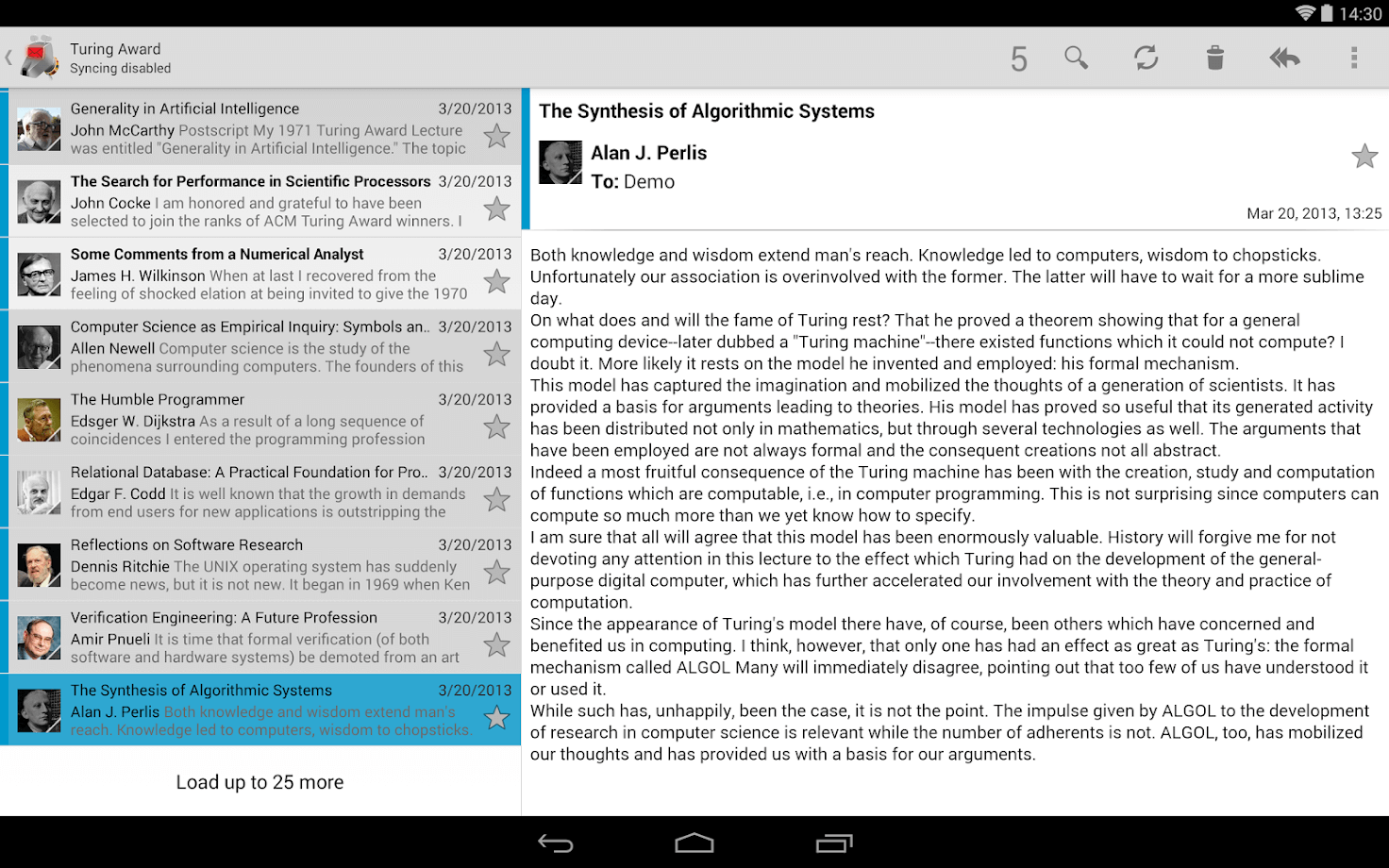 2. InboxPager
InboxPager is a Java application that supports pop, smtp, and imap protocols via SSL/TLS. It features a simple (however, dull) UI with the smooth animation transitions, auto-conversion of texts from UTF-8, OpenPGP messages support, etc.
It is not available in the Google PlayStore so you will have to download it either directly from GitHub or F-droid app store.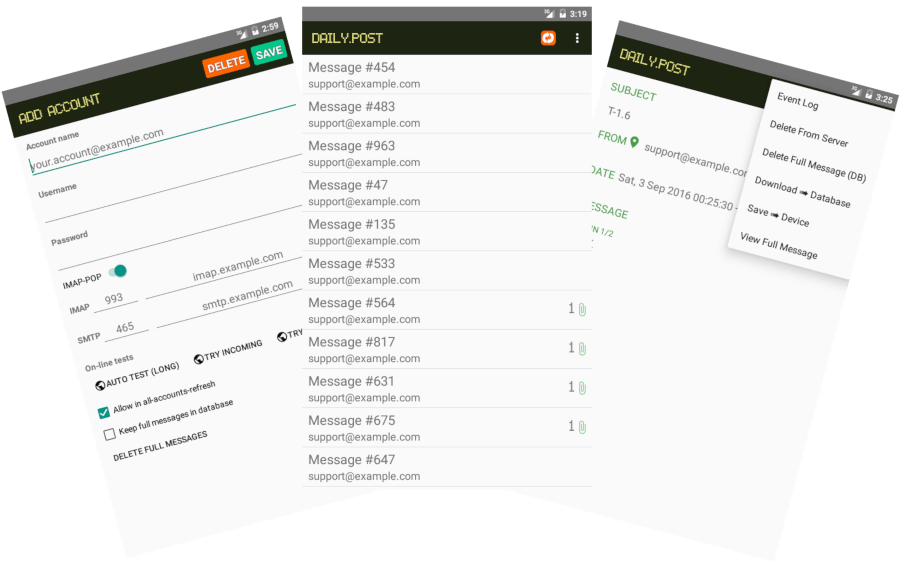 3. FairEmail
FairEmail provides you with a distraction-free Material design UI for composing and replying emails, a unified inbox, folder management, message threading, multiple accounts, etc. Its pro features include a dark theme, account colours, and signatures, among other user options.
FairEmail is security conscious and woks with only encrypted connections. It uses safe message view to prevent analytics and tracking.
The Android app is still in beta stage but you can apply to be a better tester by accepting the invitation in the PlayStore link.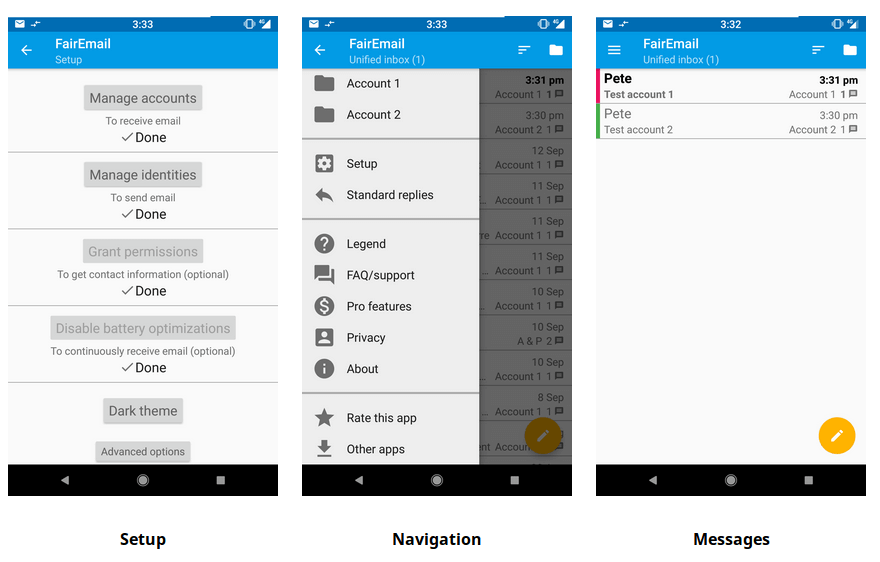 4. p≡p
p≡p stands for Pretty Easy Privacy and this email client encrypts all communications in your email without the need for you to create new accounts.
It ensures that no one can intercept your messages by using authenticating your communication partner's messages and it uses peer-to-peer instead of a central server.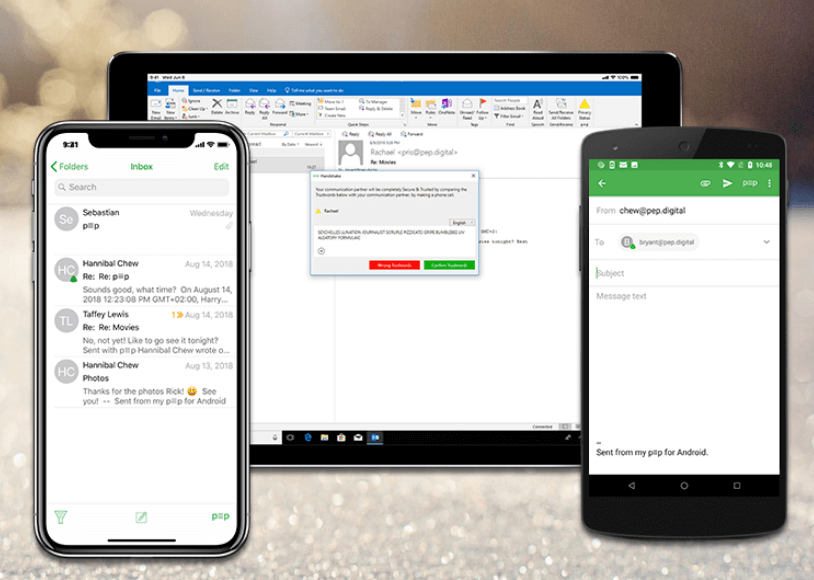 5. ProtonMail
ProtonMail is among the world's largest encrypted mail service provides with 2 million + users. It was founded by CERN scientists in 2013 and was even able to create the mobile app thanks to a record-breaking $550,000 donation campaign.
ProtonMail features a beautiful UI, end-to-end encryption, swiss privacy and neutrality, etc. If you want an open-source email client that is completely secure then ProtonMail is your best bet.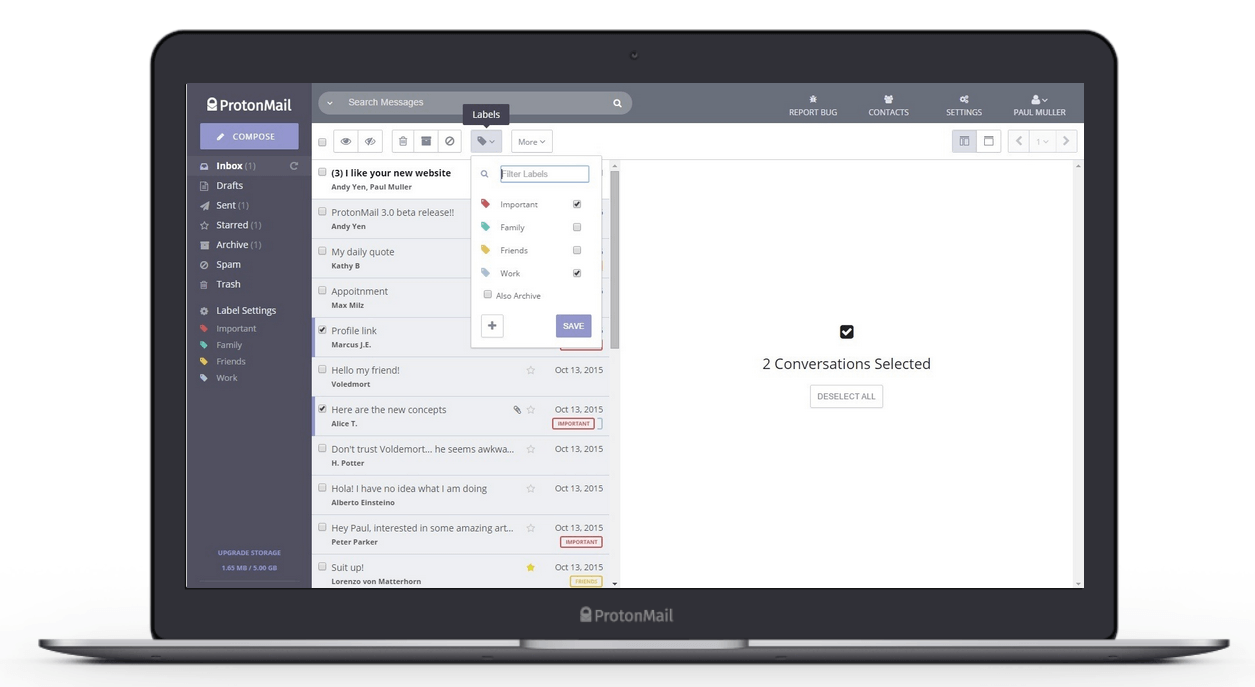 ProtonMail is my favorite pick on this list and maybe that is why I kept it for last. What is yours?
Have you got other open-source Android email clients we should know about? Drop your suggestions and comments in the section below.