Have you ever noticed how easily children use TVs, tablets, and other smart devices? It used to surprise me how quick kids are to find their way on smart devices not any longer because I now understand that such operations will be like their second nature because it is the era they have been born into – technology. In light of this information, it is never too early to start introducing them to computing and programming concepts.
The world's advancement is partly dependent on technology and you can never tell how useful the skills they develop from playing programming-inclined games and reading related material will be to them.
Read Also: 10 Best Linux Educational Software for Your Kids
To prove that FossMint has got you covered, we bring you this list of the best programming tools you can educate your kids with. They are not all free so be sure to go over their website for price details when making your picks.
1. Stencyl
Stencyl is an application that enables users to create 2D iOS, Flash, Android, Windows, and Mac games without directly writing any code but instead using drag and drop to snap building blocks into place. Its interface is straightforward and if you would rather enter code instead of using drag and drop, you can switch to the text editor.
Stencyl games are cross-platform and will play on Android, iOS, Windows, Mac, Linux, and in browsers. Stencyl is free with a subscription plan for extra features.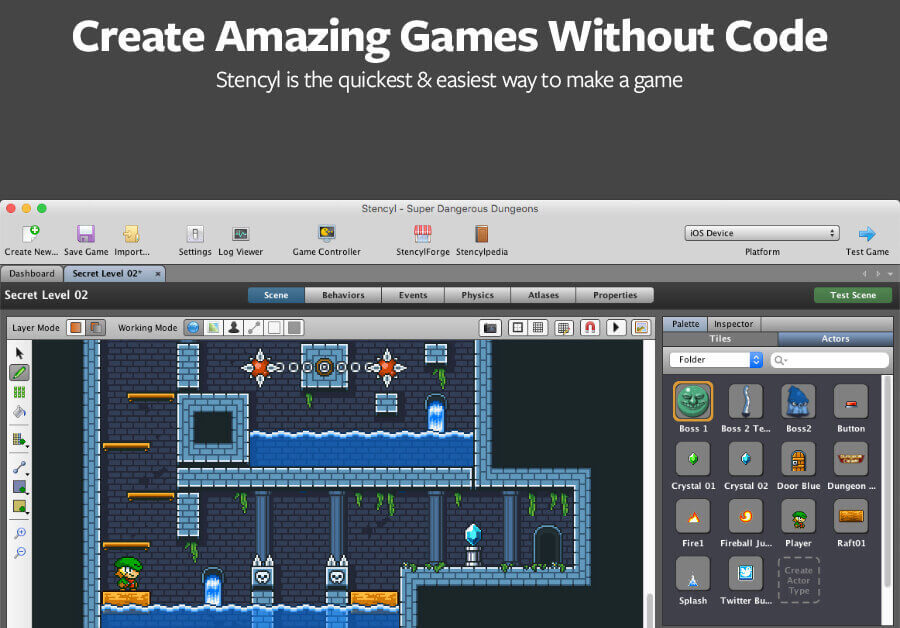 2. Tynker
Tynker is reportedly the #1 coding platform for kids. It aims to teach children aged 7 and above how to build interactive games by dragging and dropping blocks that represent programming concepts. The tools required? A computer and an Internet connection.
Tynker breaks the coding experience into 3 stages, Beginner: sequencing, pattern recognition, loops & counters; Intermediate: game design, AR/robotics/drones, Minecraft modding; and Advanced: JavaScript, Python, Web design. Tynker is subscription-based.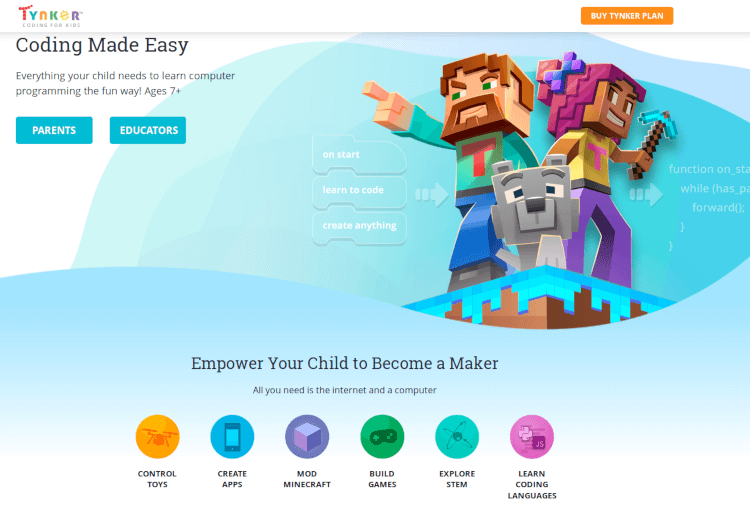 3. Alice
Alice is an advanced, innovative, 3D, block-based programming tool that enables users to create animations, build interactive narratives or videos to share on the web and get introduced to Object-Oriented Programming in the process.
Alice's animations and gaming environments contain vehicles, animals, and people and it is free to use courtesy of Carnegie Mellon University.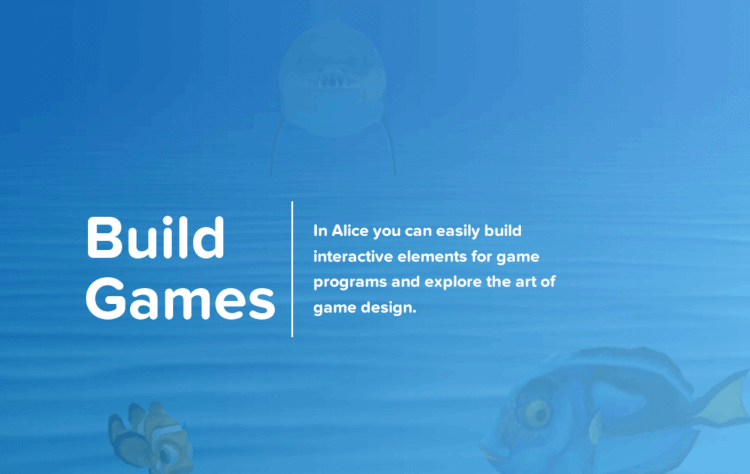 4. Cargo Bot
Cargo-Bot is a free puzzle game in which you teach a robot how to move creates by dragging and dropping instructional arrows to direct its movement. It contains 36 stages with varying complexity, eye candy graphics, and engaging music.
It was developed by Rui Viana using Codea on an iPad which he used to design the app from designed to finish after which he imported the code into the Codea Runtime Library and published it as a native app for iPad.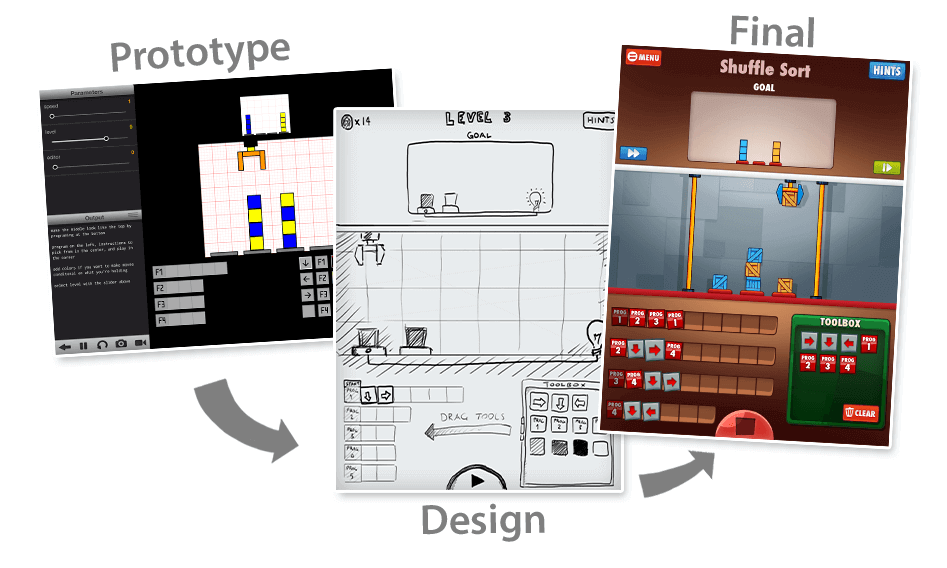 5. Waterbear
Waterbear is a toolkit designed to make programming more accessible and fun by using a visual language which does not require its users to focus on somewhat technical concepts like syntax.
It uses a drag and drop system of teaching similar to that of Scratch to teach users how to build HTLM5, CSS3, and JavaScript elements. All creations are made in its JavaScript playground where users can create Waterbear scripts and see its effects in real-time.
Waterbear is completely free and open source and it runs in all modern browsers including Safari on iPad.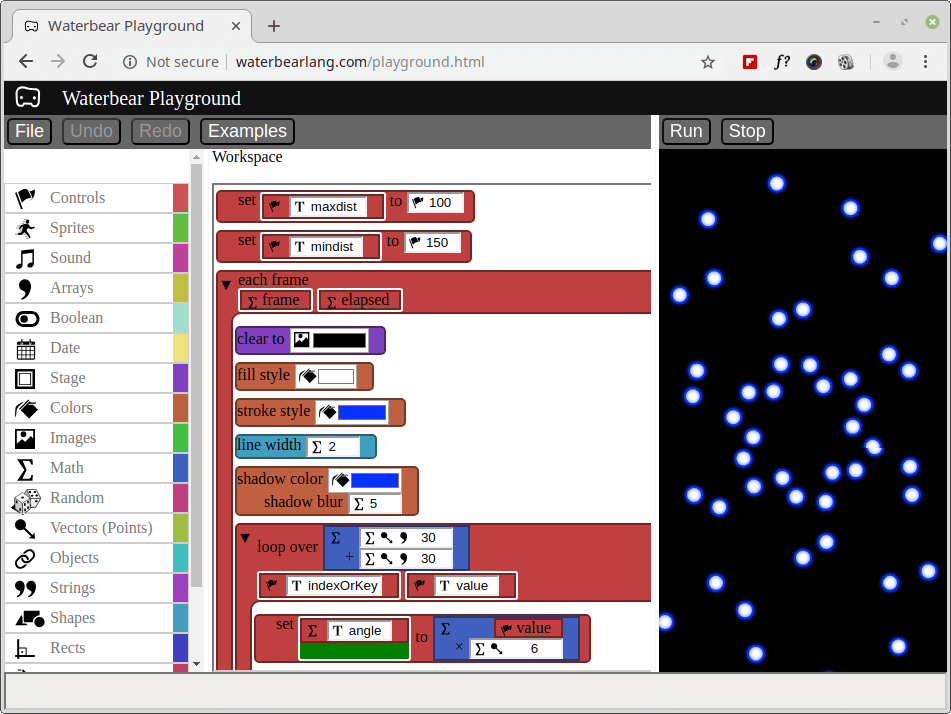 6. Scratch
Scratch is a free online community and a programming language that is developed by MIT Media Lab's Lifelong Kindergarten group. This free service provides an avenue for children to create games, stories, and animations which they can share with the world via Scratch's online community.
Scratch is an excellent way to learn to programming and while it is aimed at children between the ages of 8 and 16 but it is not restricted to them. The community is available on over 150 countries and it even has dedicated sections for educators (ScratchEd) where teachers can use hosted resources to introduce coding in their classrooms.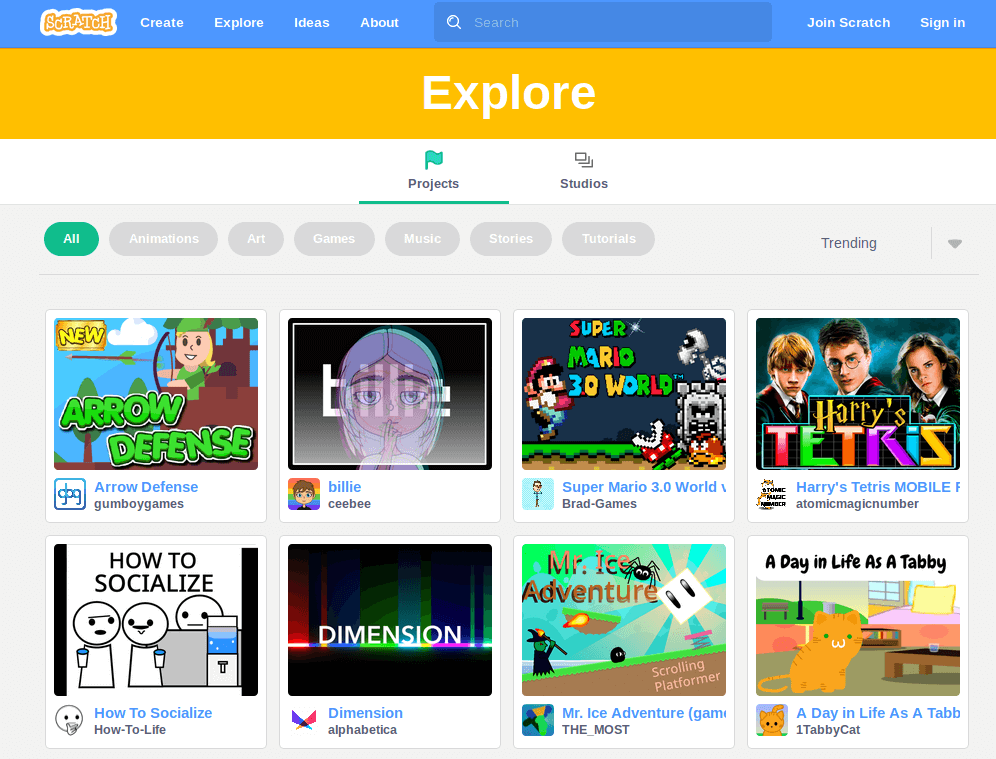 7. Hopscotch
Hopscotch is a beautiful coding application that teaches children how to code by creating different types of engaging games. The mission of the company is to provide kids with an environment that allows them to explore powerful ideas while making real software.
It has a beautiful UI that is bound to engage kids and while it is aimed at children between the ages of 9 and 13, adults can also give it a go and learn a lot from it free of charge.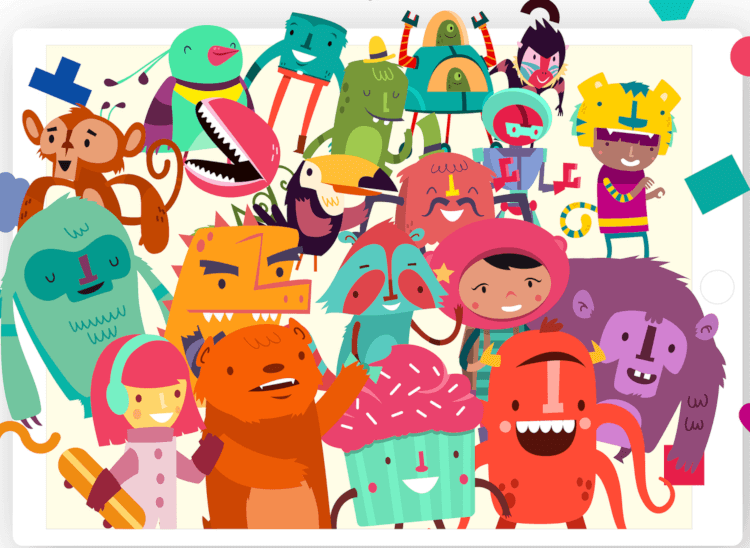 8. Kodable
Kodable is a complete educational toolkit for iPad designed to teach children programming in a fun way using easy to follow coding lessons. It contains stunning graphics, 160+ game levels, tons of resources and videos from a supportive educative community, and reports that enable you to track your child's progress.
Kodable is used in many elementary schools to teach children how to program using both on-screen and off-screen components and it integrates into math, robotics, ELA, digital citizenship, and several other subject areas. It has a free plan called Kickstart which is pretty much a trial version that doesn't expire and a subscription plan for other usage modes.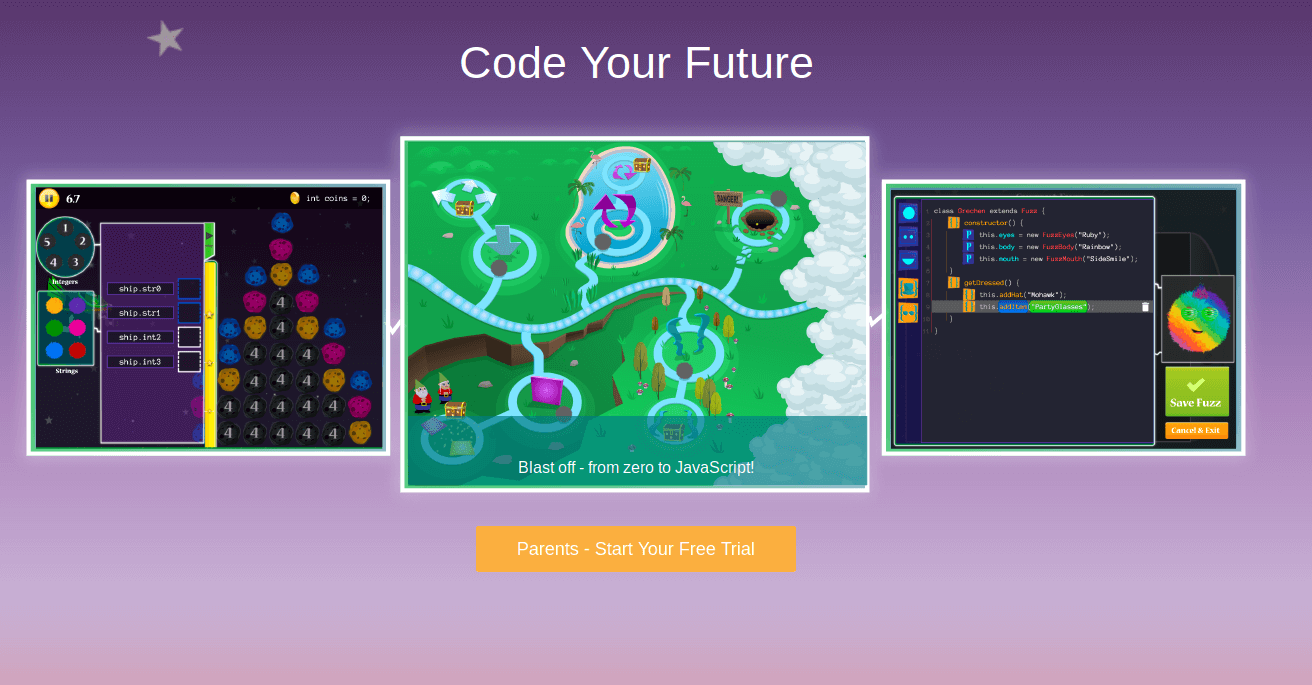 9. Hackety Hack
Hackety Hack is an open source application built for the purpose of teaching children how to build real-world software using the Ruby programming language. Ruby is a verbose language that is used to build software for both desktops and the web. And using Ruby Shoes Toolkit, the app will teach your children how to write well-structured code in an interactive way.
Hackety Hack is free and open source with an online community where users can share their projects with others as well as give and receive constructive feedback.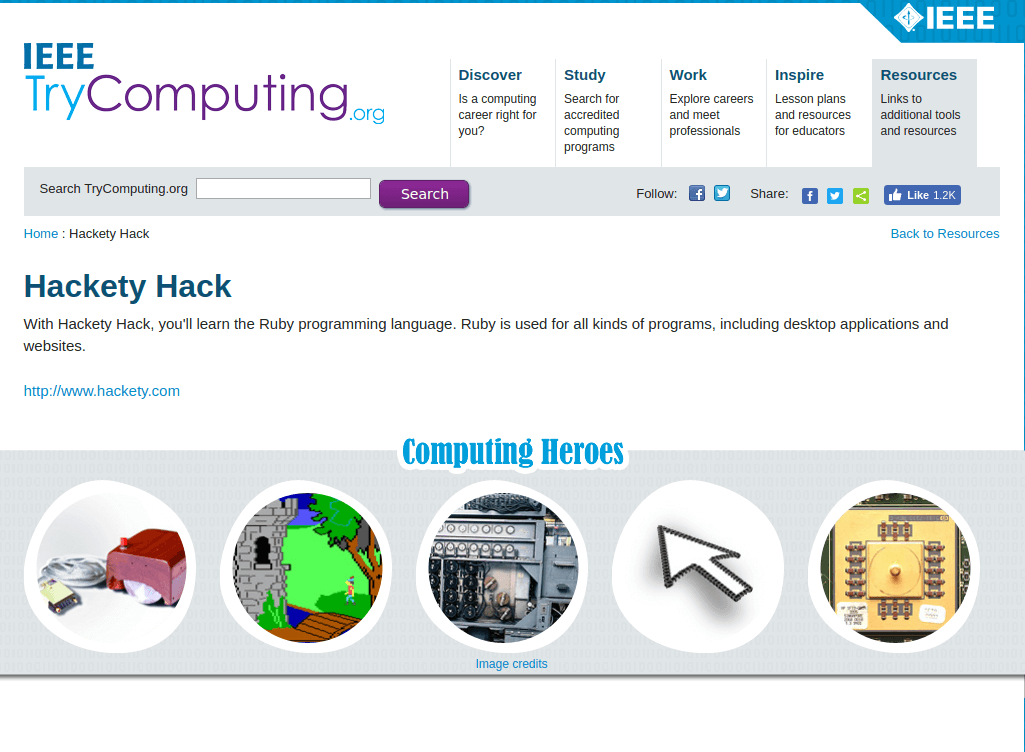 10. Minecraft
Minecraft is a creative open world game in which players create different things out of blocks in a 3D world that is procedurally generated. It was first released in 2011 and subsequently purchased by Microsoft for a whopping $2.5 billion in 2015 after which it has never been less popular.
Minecraft is played by both children and adults and holds the records for the second-best-selling PC game and most watched YouTube gaming videos.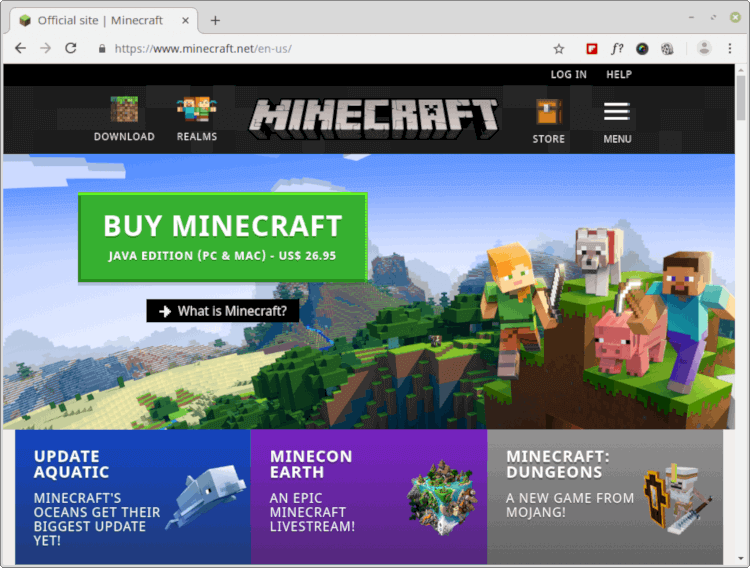 11. Kids Ruby
Kids Ruby is a cross-platform resource for kids to learn Ruby programming while having fun and playing games. It emphasizes "hacking your homework" which means that they will be creating programs that enable them to complete their homework more easily. Plus it is a great attention grabber because hacking is cool.
Kids Ruby is completely free to download and use on different computing platforms.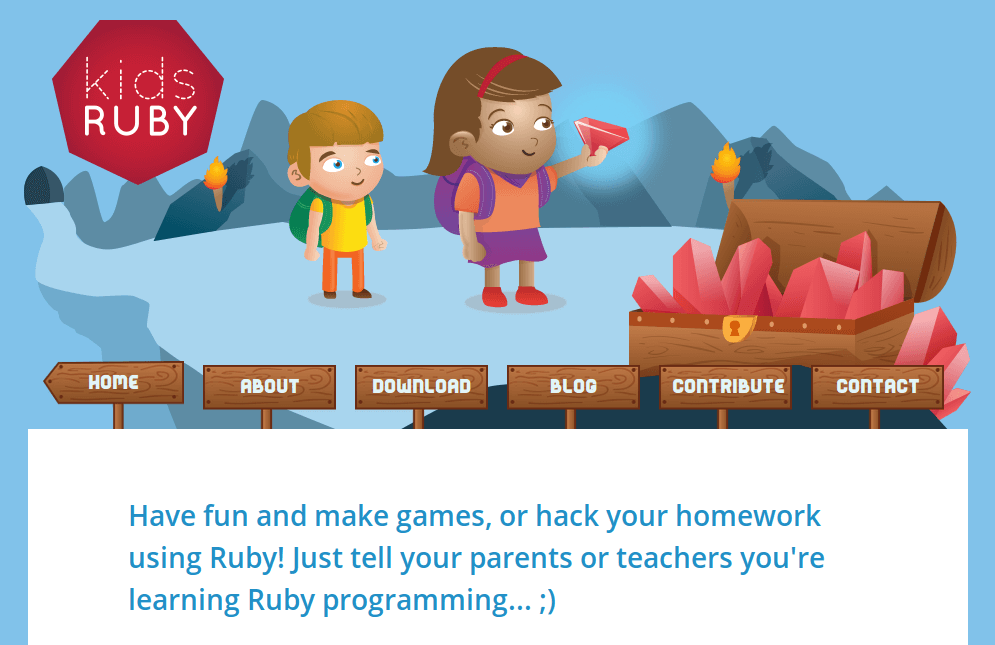 12. RoboMind
Robomind is a free programming tool designed to support technology education. Using it, students learn about computer science, robotics, and logic by programming a robot in a compact learning environment.

Robomind uses the ROBO programming language which is concise and simple enough to write without previous knowledge. Students start as beginners until they progress to being able to work on real kits e.g. LEGO Mindstorms NXT 2.0.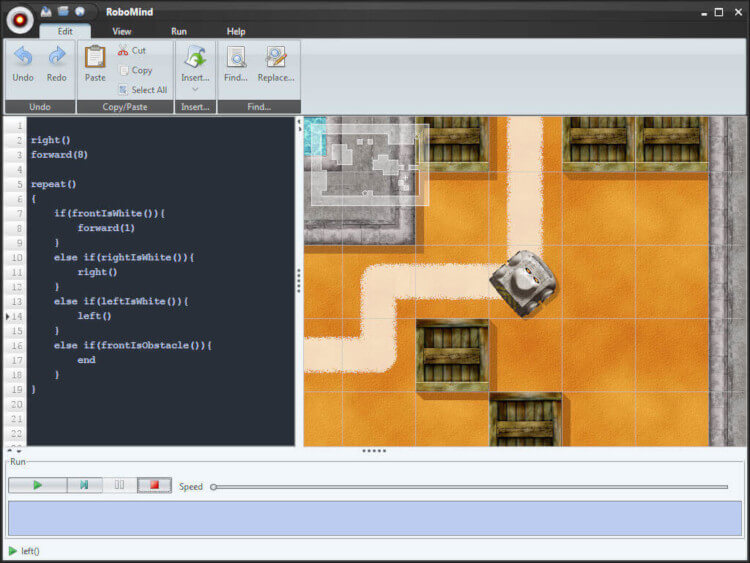 13. Lissa Explains It All
Lissa Explains It All is a website that exists to teach children how to write HTML. It was created by Alyssa "Lissa" Daniels in 1997 when she was 11 and wanted to catalog the progress she made as she learned how to code.
People eventually found it and following the positive responses she received, she decided to make it a public resource. It has been featured on CNN and other tech news and holds the record for the first ever website created to teach children how to build websites.
Lissa Explains It All contains tutorials on how to build websites from start to finish including publishing the site on the World Wide Web, installing scripts, connecting email accounts, etc. It also has a forum where users can get community support free of charge.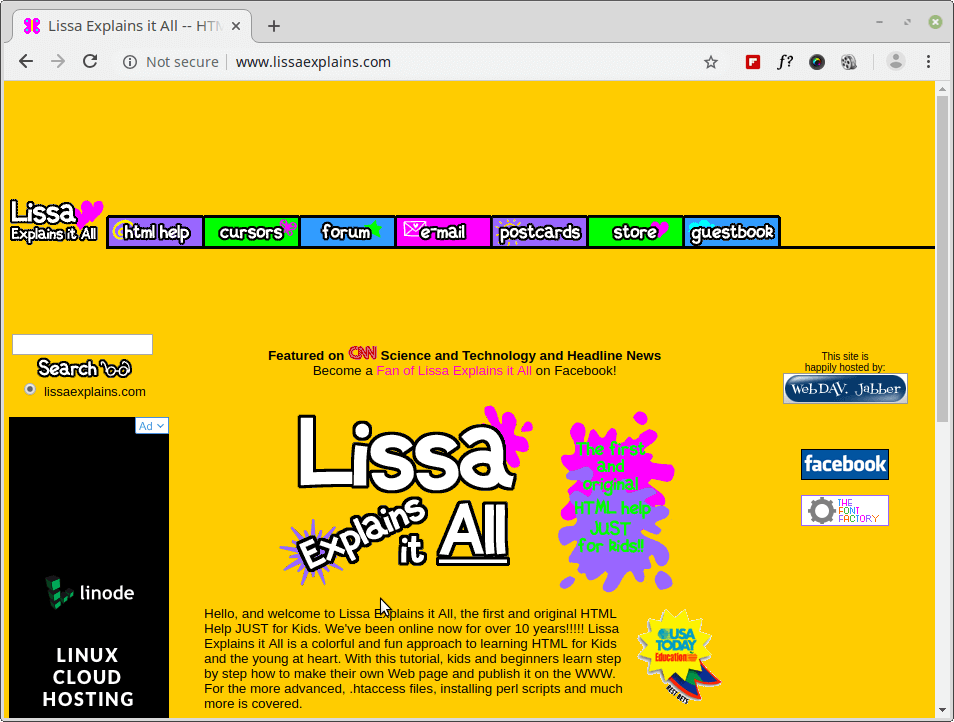 14. Etoys
Etoys is a free educational software created for teaching children several programming concepts by allowing them to create their own games, models, and narratives using animated options, graphics, scanned pictures, text, sound, and music.
It features interactive demos and screencasts that can help you get started, and above all, it is 100% free.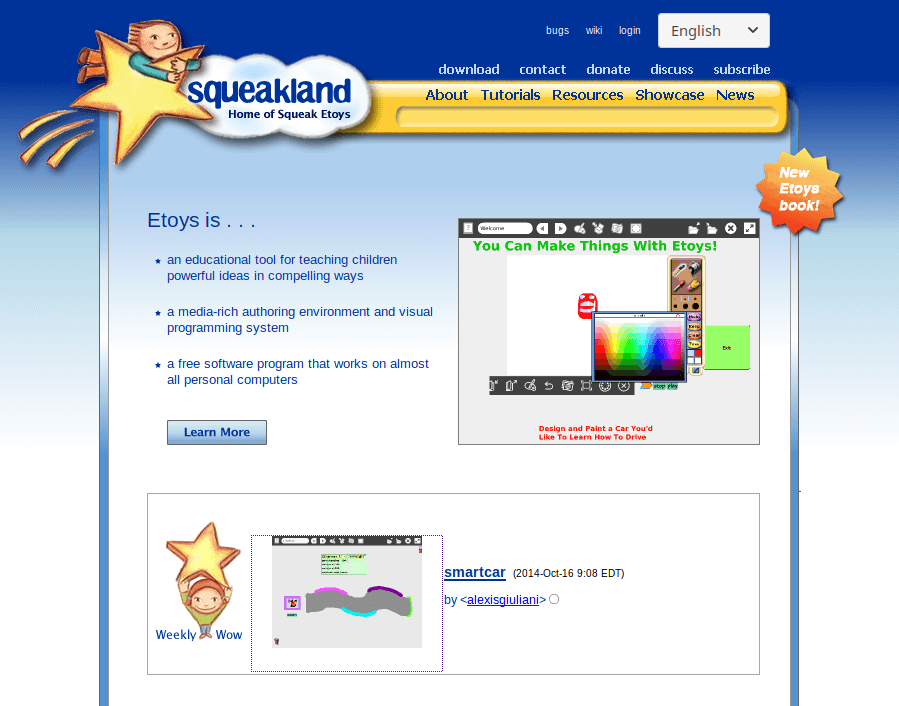 There you have – the best programming tools for your kids to learn with. I hope your children (and maybe you too) enjoy using these resources and don't forget to share your experience with us in the comments section.