Cerebro is that Apple's Spotlight Linux alternative you've been searching for.
It is an Open Source applet-like application built to be swift and extendable with the use of plugins, which users can create for themselves if they don't find one that suits their needs among those that are already freely available.
As an Electron app, it is cross-platform, customizable, and responsive
Key Features in Cerebro
Locate Anything – Search for everything and open them in their native applications or containing folders including Google suggestions, map locations, media files, documents, e.t.c.
Accurate Preview – Show document location and content from anywhere in your system without the need to open their native app.
Plugin Support – Use any of the free plugins to carry out the task you want or better yet, build your own and manage them all with Cerebro inbuilt plugin manager.
Free and Open Source – Cerebro is an Open Source project available for anyone to download for personal use and intellectual contribution.
Clean Minimal UI – Maintain serenity with the minimal design-based UI design and fast workflow.
Installation on Ubuntu 16.10
Cerebro is available for Linux as a .deb package (to install via a package installer) and an AppImage (to make runnable via the CLI).
Choose your preference below:

$ sudo dpkg -i cerebro_0.2.6_amd64.deb


$ chmod +x cerebro-0.2.6-x86_64.AppImage
$ ./cerebro-0.2.6-x86_64.AppImage

Check the release page for a different Linux system architecture.
How to Use Cerebro in Linux
After installation, tapping Ctrl+Space will pop up Cerebro which by default adds an indicator icon to the notification area.
Do a quick Google search withing the desktop.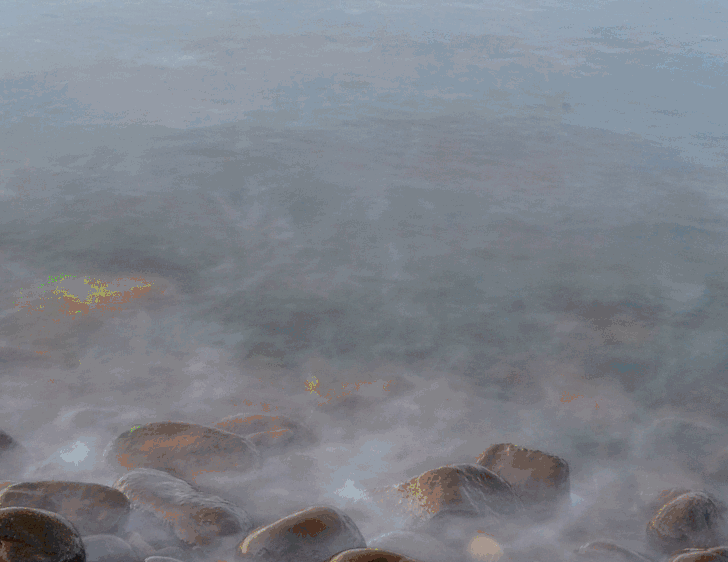 Browse your Linux files and folders with previews: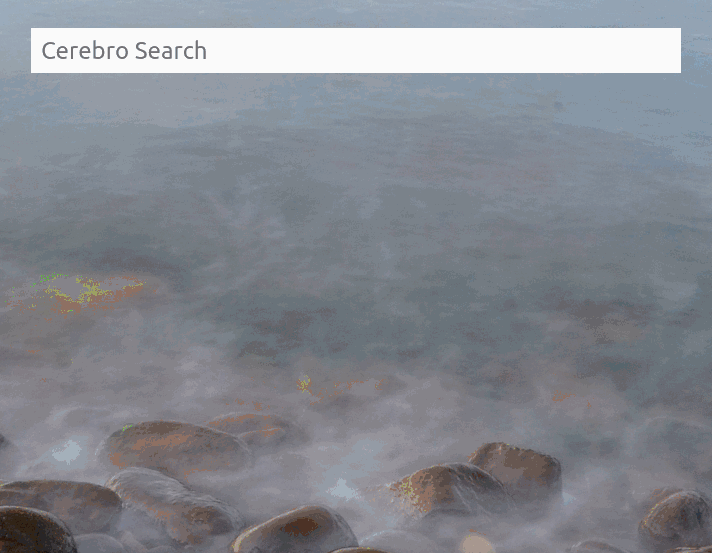 You can reconfigure these settings, of course.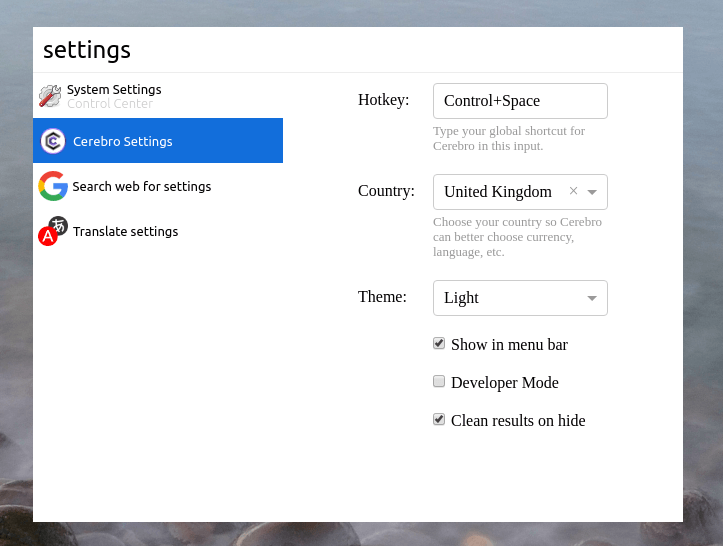 Is this the first time you are coming across Cerebro and what do you think about it compared to other utility tools like Ulauncher? Give it a try and post about your experience in the comments section.