ClickUp is a productivity platform that provides a fundamentally new way to work. More than just task management – ClickUp offers notes, reminders, goals, calendar, scheduling, and even an inbox. Fully customizable, ClickUp works for every type of team, so all teams can use the same app to plan, organize, and collaborate.
ClickUp Features
Assigned Comments – Instantly create and assign action items for yourself or others.

Multiple Assignees – Collaborate together on a single task – if your Space allows it.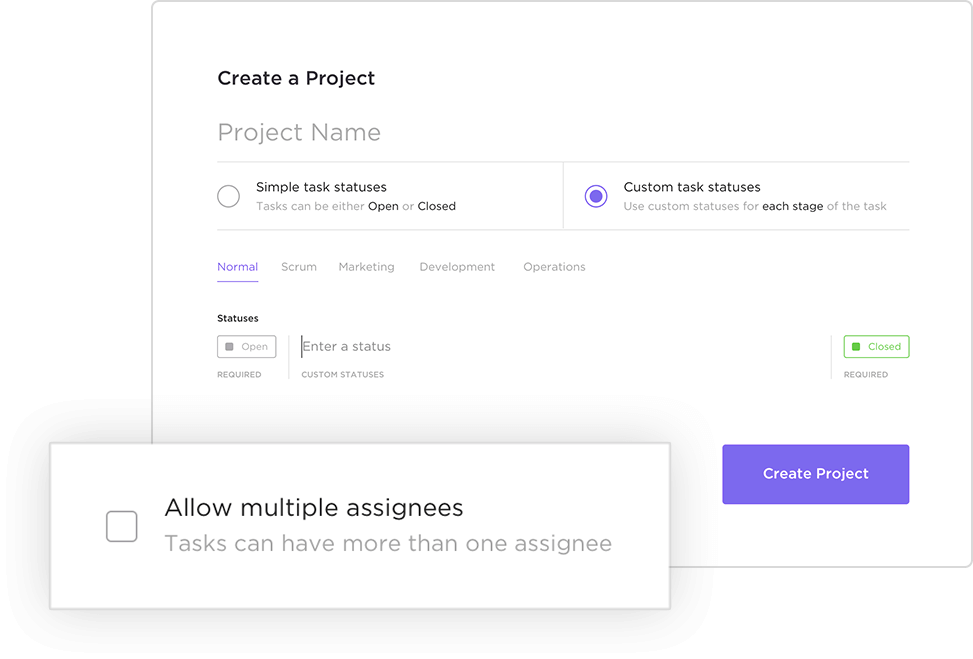 Custom Statuses – Customize your workflow with statuses to fit each individual project.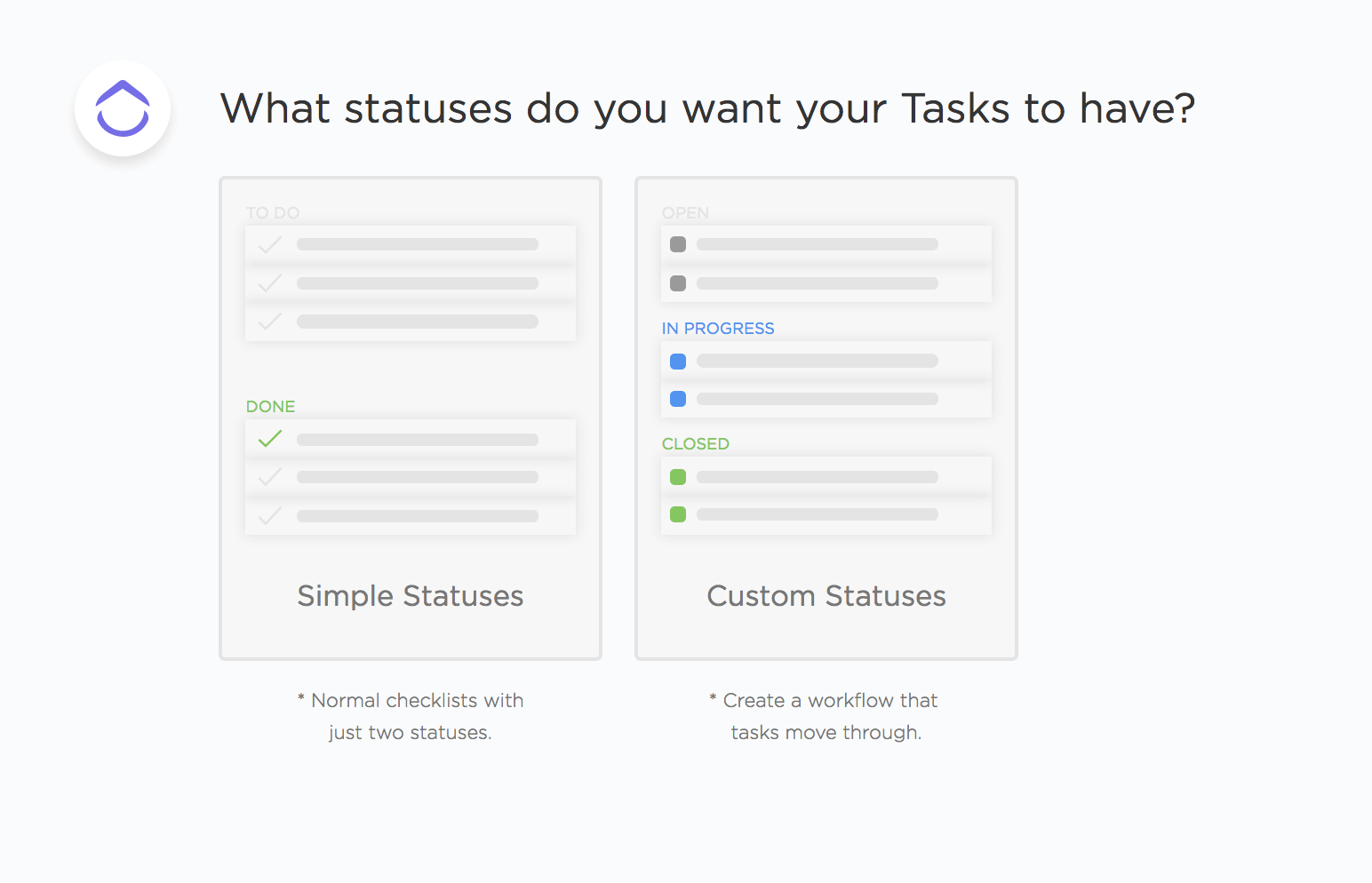 Integrations – Seamlessly manage and collaborate on Git workflows, sync time tracking with Harvest, and send tasks to and from Slack.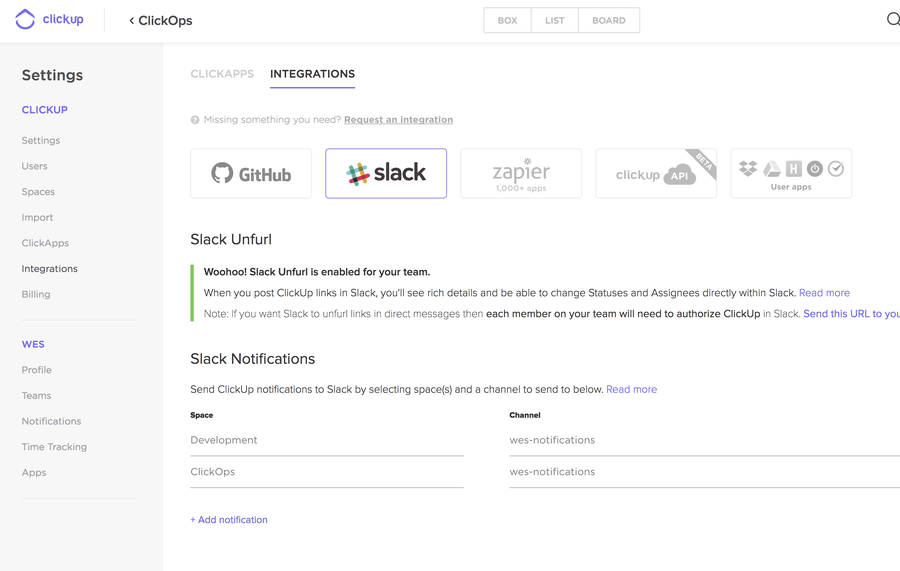 Recurring Tasks – Automatically cause important tasks to repeat at specified intervals.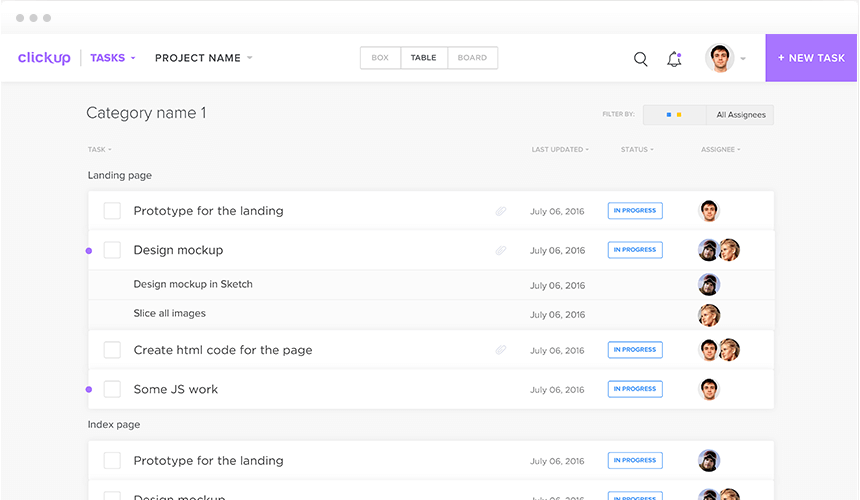 Sorting and Filtering – Drill down to view tasks arranged by assignee, priority, status, and more.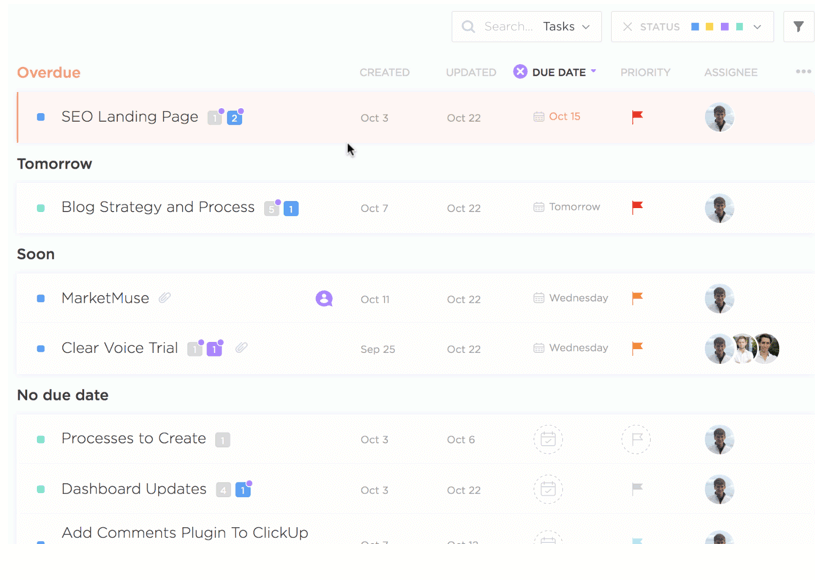 Rich Text Editing – With ClickUp's intuitively beautiful rich formatting interface, there's no need to limit a task to only basic text.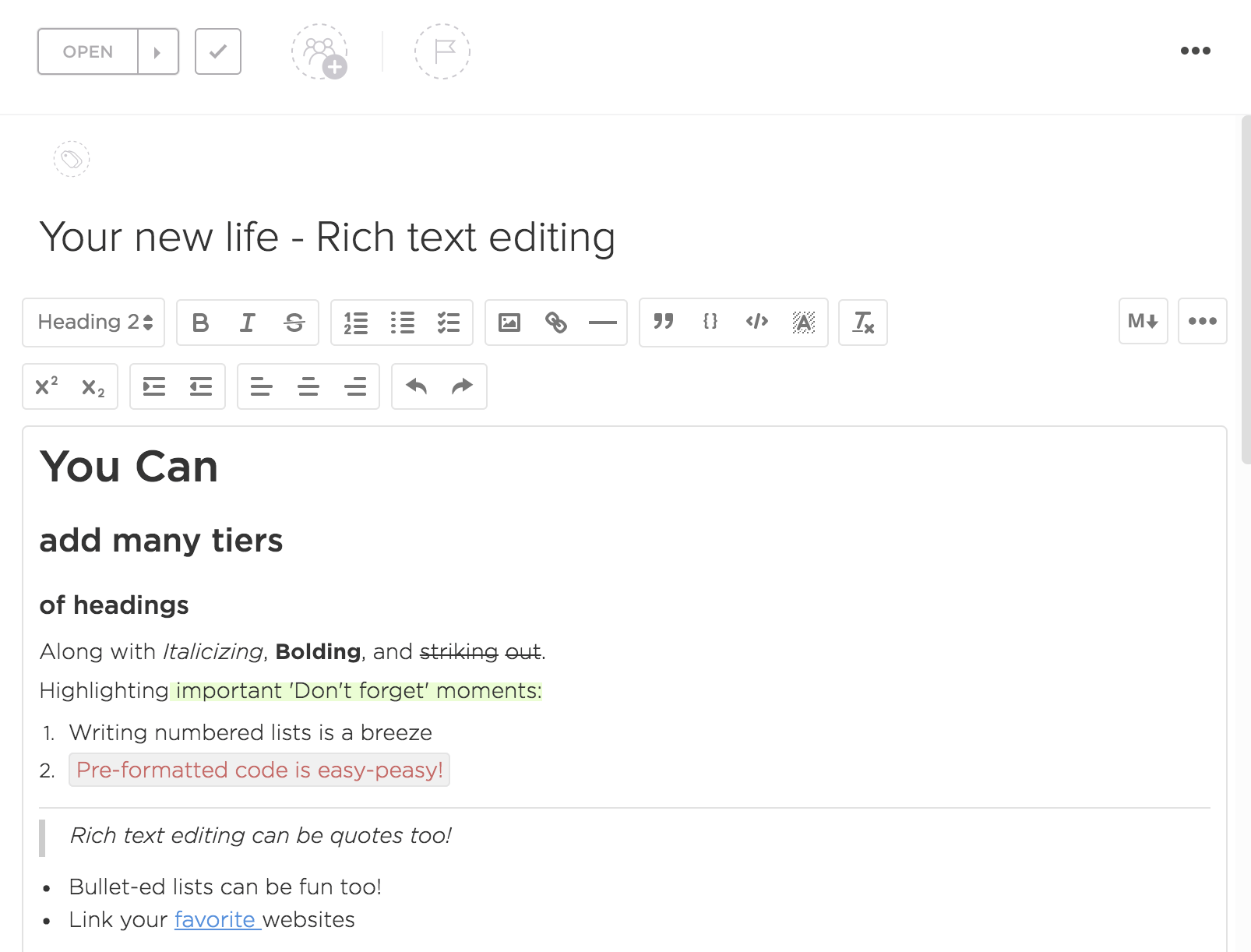 Templates – Retain the structure of your favorites Spaces, Projects, Lists, and checklists for later use.
Calendar View – Get an overview of your entire workflow, and drag and drop tasks to reschedule. This includes a real two-way calendar sync.
Priorities – Create custom priority levels, and organize tasks based on their importance to a project.
Drag and Drop – Drag and drop tasks no matter where they are in ClickUp – Board, List, or Box view.
Three Different Views – List View, Board View, and Box View offer the perfect view for developers, managers, and everything in between.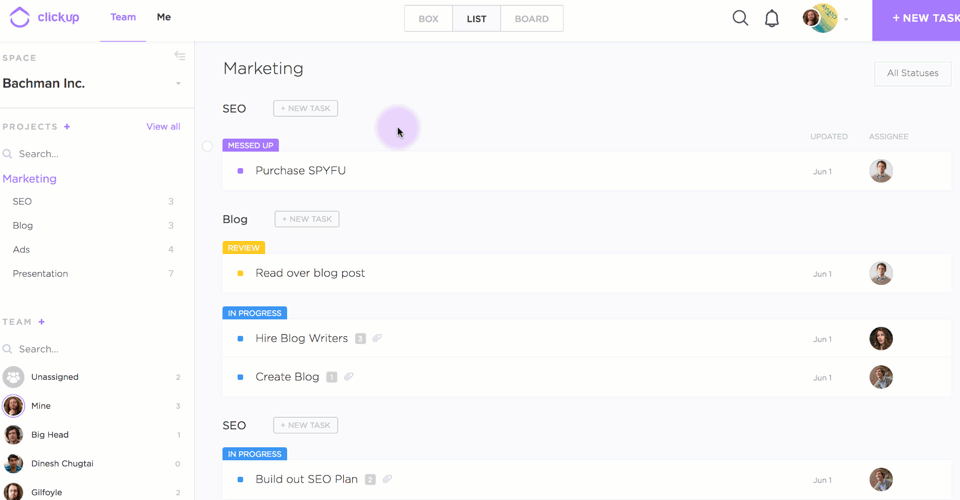 Smart Search – Not only does ClickUp have the smartest search function in the world, but with artificial intelligence, Smart Search gets smarter as you use it!
Due Dates – Specify both time and day, and get notified when tasks are past due.
Notepad – The perfect place to store notes unrelated to specific tasks or projects. Add checklists, rich editing, web links, and more.
Chrome Extension – Provides fully comprehensive features to increase productivity, including time tracking, image markup, and task creation.
Favorites – Create your own customized sidebar to include sorting, filtering, and even your favorite view.
Conclusion
With ClickUp, teams finish more work faster and on time than they do with other project management and productivity tools. As one of the top free project management software programs, ClickUp works for developers to designers and everyone in between. ClickUp is one of the few programs where everyone in the organization can get on board.