Nitrux is a free, beautiful, open-source Ubuntu-based distribution with a focus on beauty, user efficiency, and portable universal app formats. It currently ranks #76 on DistroWatch's popularity hits per day chart.
It supports portable universal application formats including AppImage and Snaps and is based on the latest Ubuntu development branch and the latest KDE Plasma desktop version.
Nitrux OS Installation
Running the ISO image will boot your machine into the live environment at the end of the countdown after which you will be able to experiment with Nitrux Live or install the OS via a GUI installer (Calamares).
Click the install Nitrux icon on the desktop and go ahead to set up the OS like you would any typical Ubuntu distro and everything after that is beautifully straightforward.
Nitrux OS UI/UX
The beauty, and by extension, User Experience of Nitrux is phenomenal. I've been using this distro for about a week and it as among the top 5 most beautiful Linux distros ever, as far as I am concerned. Everything in the OS works smoothly with smooth animations, modern beautiful default fonts, and properly arranged icons and settings options.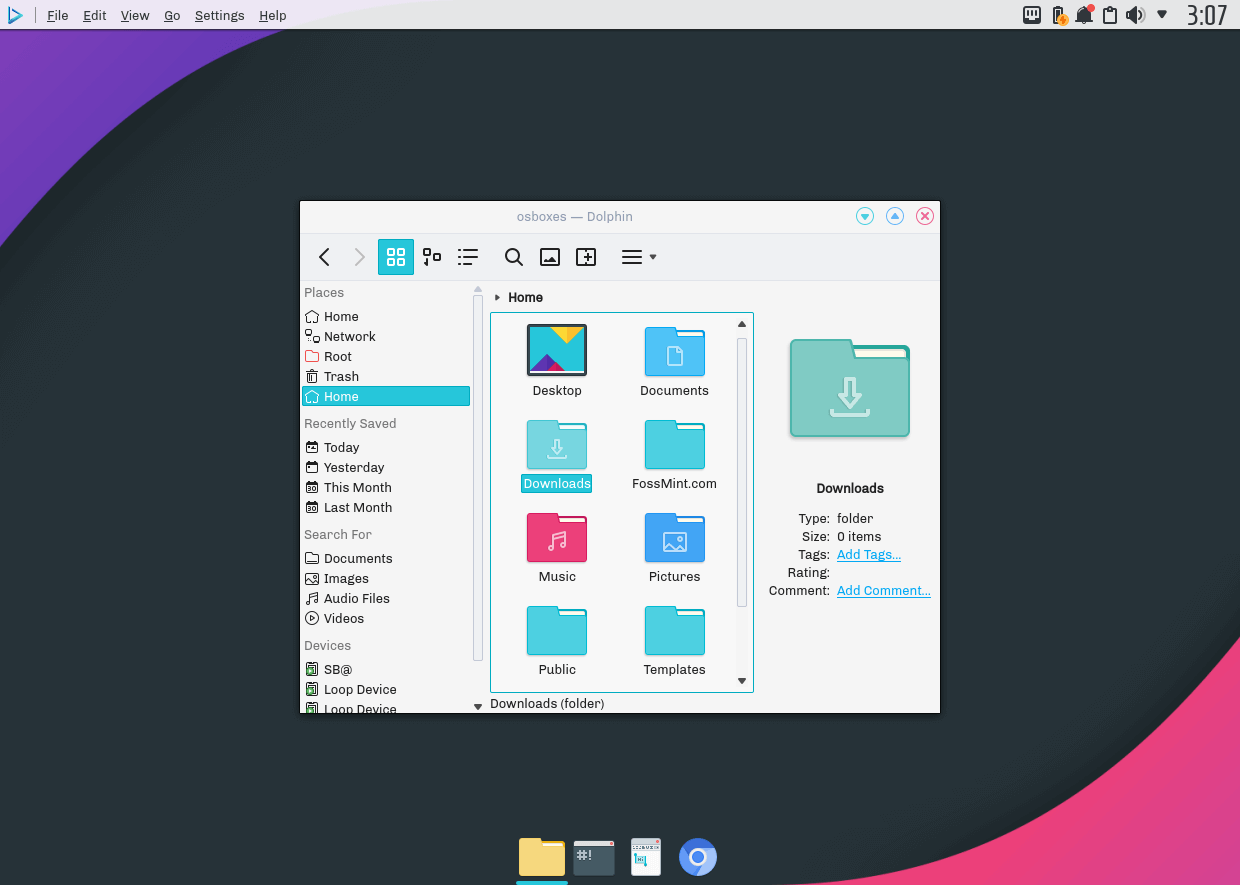 If you are looking for a beautiful Linux distro that you can use to wow Windows and Mac users, search no further.
Nitrux Desktop Environment
Nitrux uses a custom desktop built on top of the awesome KDE Plasma 5 and Qt to produce Nomad Desktop. We've reviewed the DE before so you can check it out here.
Nomad Desktop is pretty much a cooler KDE Plasma desktop as it gives its users quicker access to installed software, network devices, media controls, among other options, as well as a more beautiful and intuitive UI. It is open-source, uses the Latte-dock at the bottom of the screen (by default) with a panel at the top of the screen, features a global menu and a notification scheme reminiscent of that of Windows 10.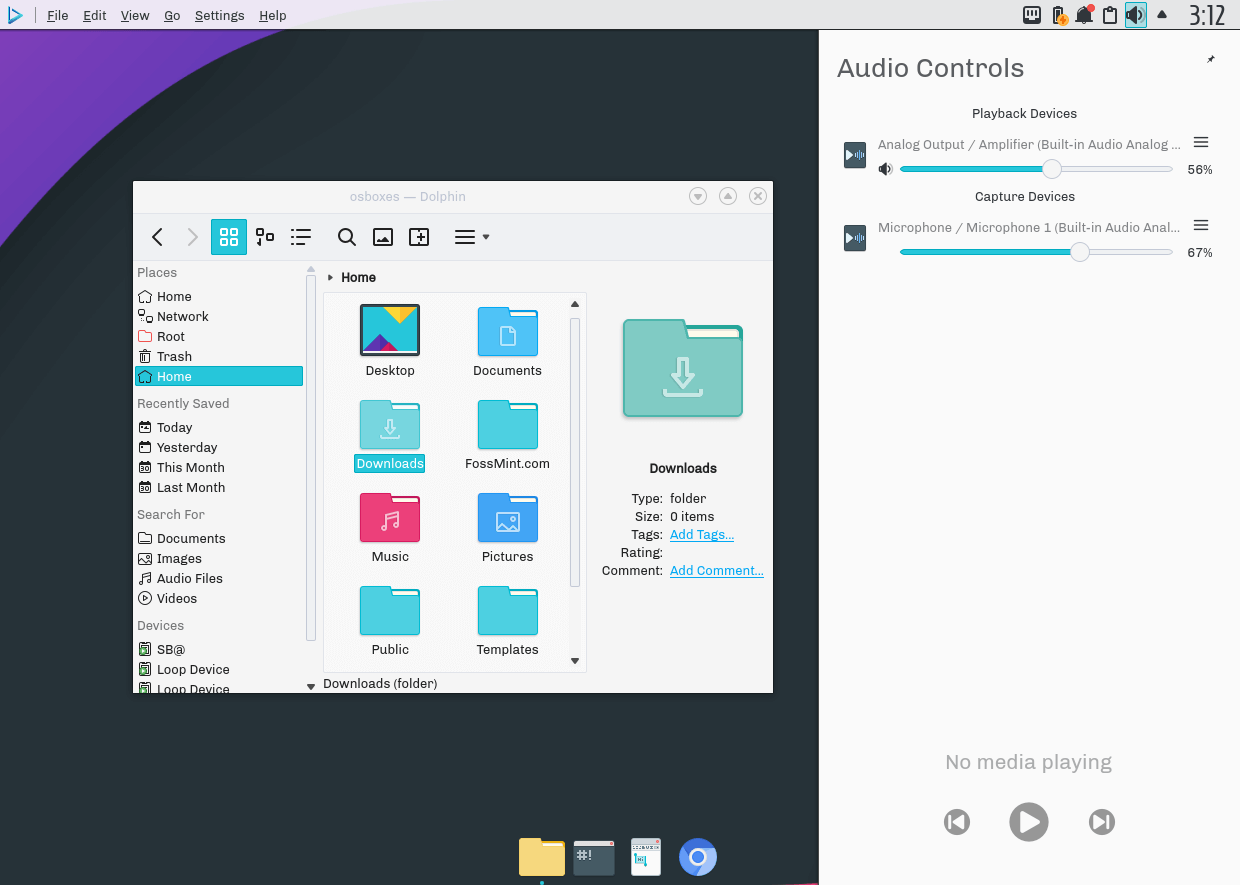 One of the cool things about it is its universal search tool which allows you to start typing on a blank desktop to see a list of file and app suggestions. Even cooler is the fact that you can add shortcuts, terminal apps, bookmarks, etc. to the desktop search and it is as easy as heading to System Settings -> Search -> Plasma Search.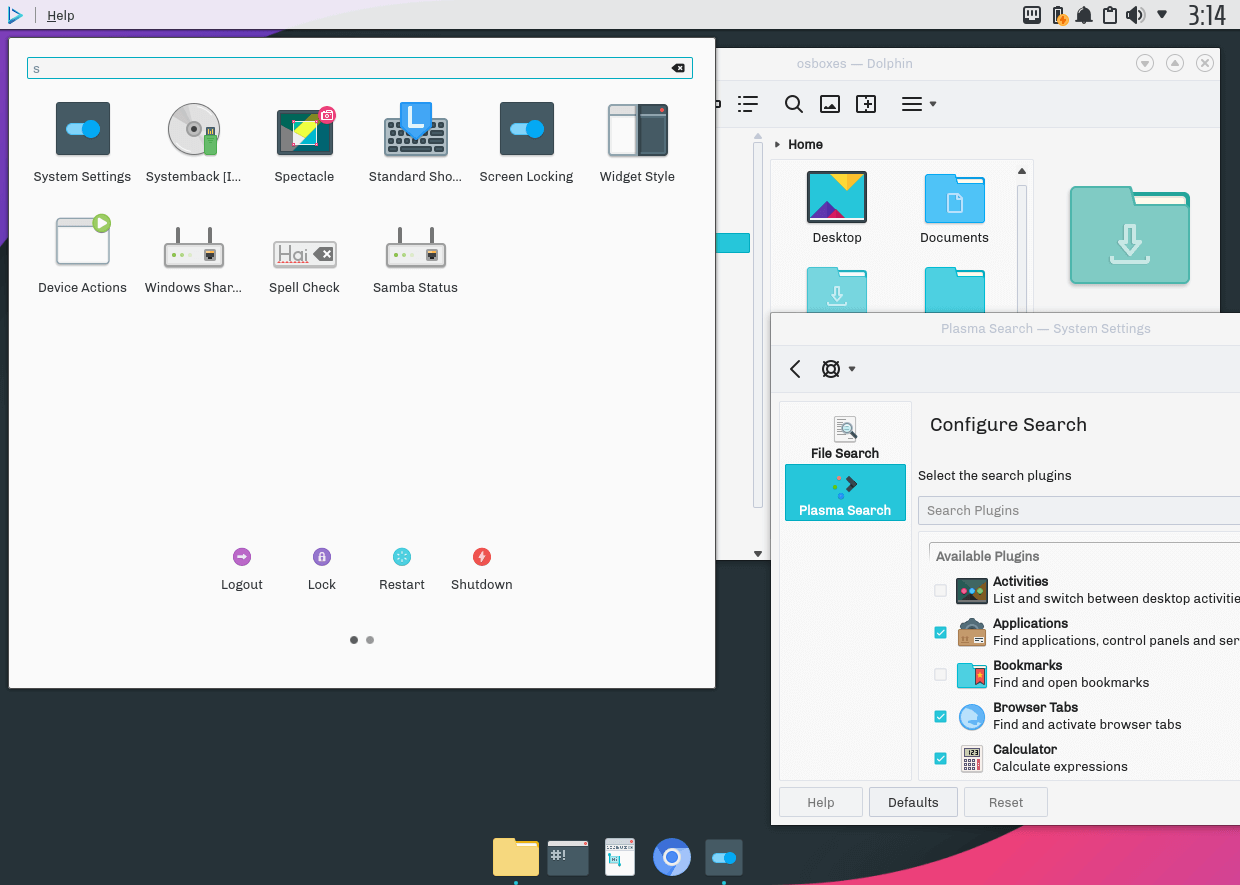 Nitrux Customization
Nitrux is based on Ubuntu so you can trust it to be just as customizable. From the System Settings, you can head straight to customizing your workspace theme, fonts, app style, animations, notifications, software updater, etc.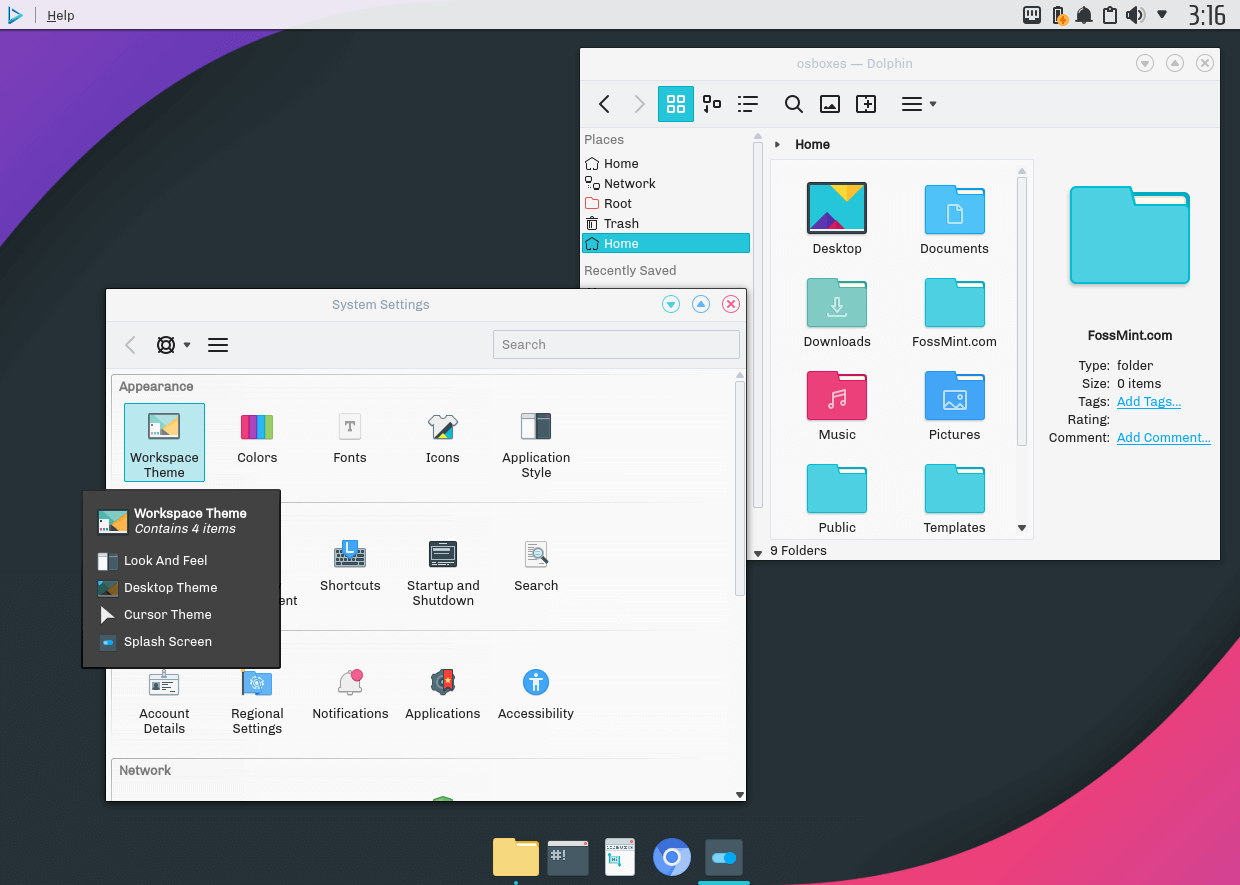 Nitrux Default Apps
Nitrux ships with important apps including:
Dolphin – File manager
Chromium – Browser
Kate – Advanced text editor
Nomad Firewall
Spectacle – Screenshots
qpdfview – PDFs and eBooks
Babe – Music player
Ak – Archiving tool
LibreOffice – Office Suite
VLC – Video Player
Konsole – Terminal
Plasma Vaults, among other utility apps.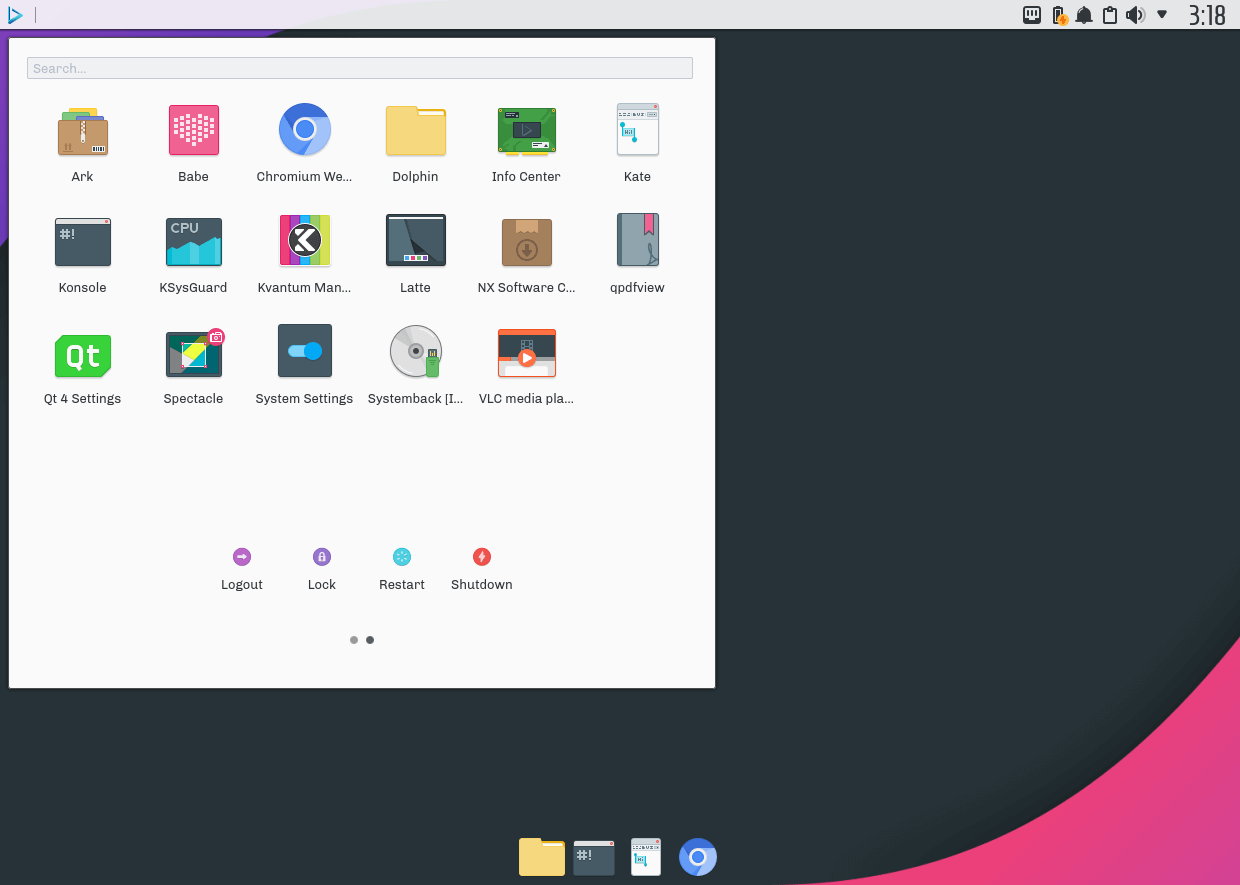 NX Software Center
Nitrux mainly works with AppImages so its software center is perfect for managing such apps. The center is secure and easy to use given that all you need to do is browse through the listed apps until you see what you like or search for the apps you want and hit the install button.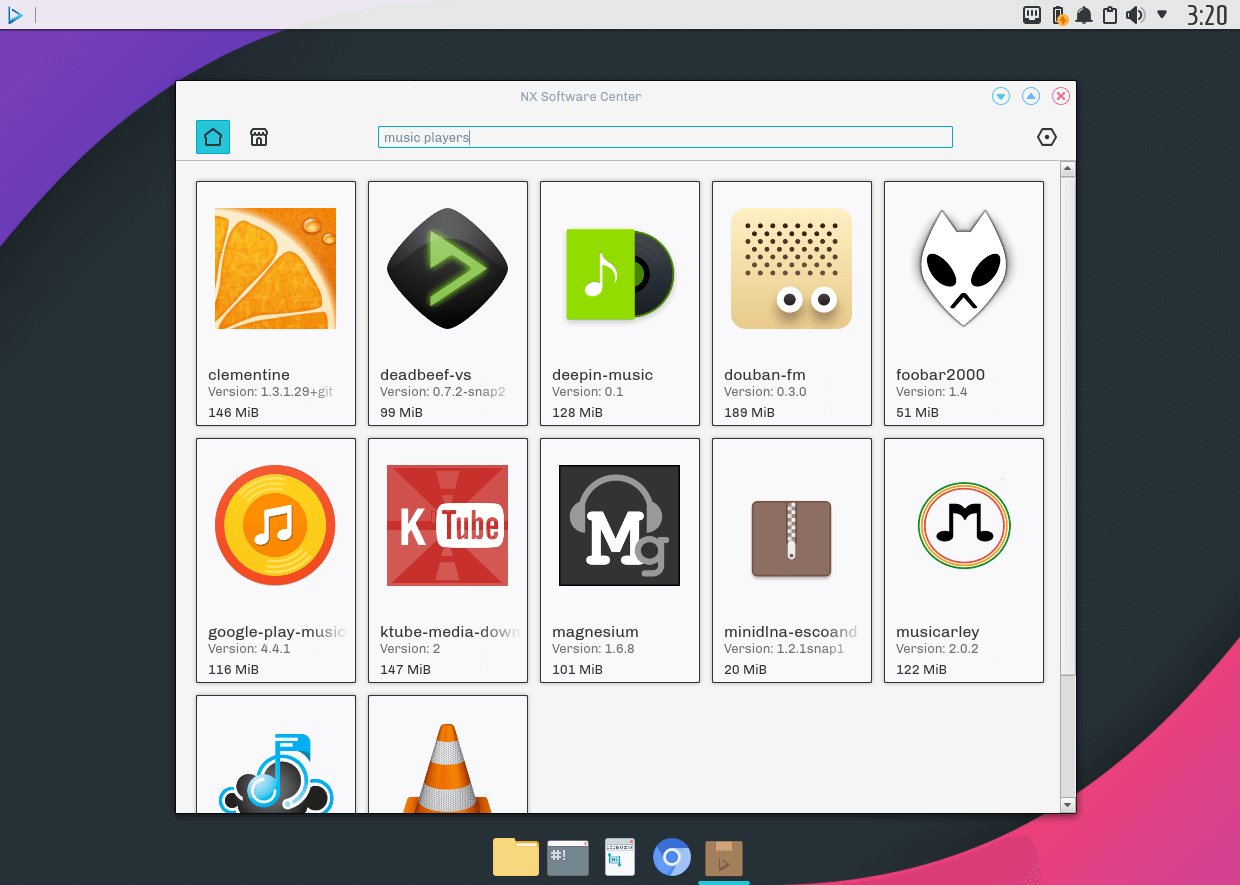 Points to Note
Nitrux no longer works with Snaps since the developers removed support for it Nitrux version 1.0.6 released on November 25th, 2017. Currently, the Software Center supports only AppImages.
However, if you would like to install snapd or daemons, you are free to do so.
Nitrux supports only x64 systems and has no plans to support 32-bit x86 systems.
Nitrux uses APT and thus, dpkg is its only package manager. The pac-apt script (which allowed package managers to use Pacman commands) was removed to end the confusion it gave users who thought that AUR or yaourt commands could be used in Nitrux.
After testing Nitrux, it is clear to me that like many others, the team has decided to fork Ubuntu, but unlike most of the rest, they have decided to provide users with a unique OS that functions using a mixture of technologies working together to provide the perfect distribution.
[mks_button size="medium" title="Download Nitrux Linux OS" style="squared" url="https://www.opendesktop.org/p/1188112/#files-panel" target="_blank" bg_color="#529b30″ txt_color="#FFFFFF" icon="fa-download" icon_type="fa" nofollow="1″]
Do you think Nitrux can replace your day-to-day workstation? It's my latest favourite Linux distribution till something else takes its crown. What's yours? Let us know in the comments section below.