There are those times when for one reason or the other (e.g electricity shortage and expired data plan,) one needs to access the internet urgently to do work especially one that requires a laptop.
I, for example, need to be online when I write my articles so I can research properly and sometimes my mobile router isn't with me. Such an emergency can be handled if you've got a smartphone with internet access and so today, we will show you how to tether WiFi from your Android device to your Ubuntu desktop.
Connecting Ubuntu to Android's WiFi via Bluetooth
1. First switch on Bluetooth on both devices, next on Ubuntu – Go to Bluetooth settings and click '+' to connect to your phone.
2. Select your Android device and click 'Next' to continue.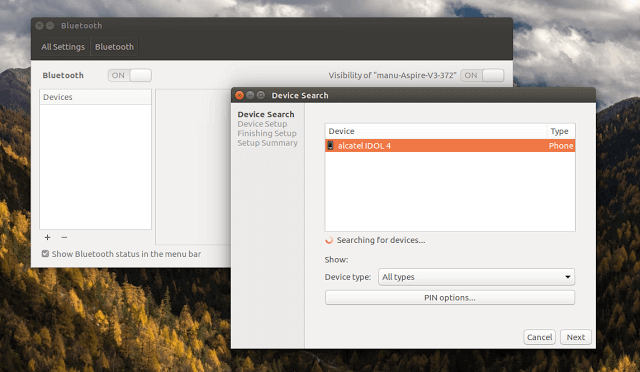 3. A dialogue box will pop up asking you to confirm that the pin displayed on your Android device matches the one one showing on your Ubuntu screen. If it does, click the 'Matches' button.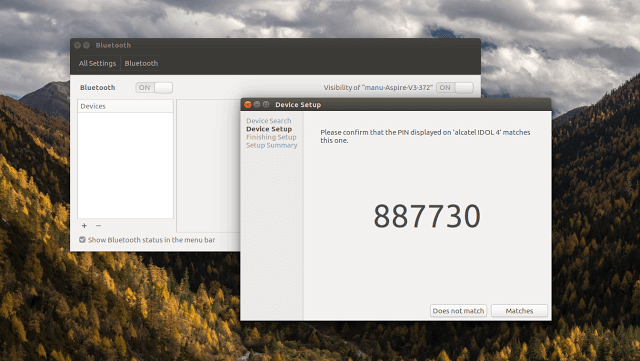 4. Now both devices will proceed to pair and when that is complete you can now share your phone's WiFi with your Ubuntu system by enabling Bluetooth tethering on your Android device following these steps:
Settings -> Wireless & networks -> Tethering & portable hotspot -> Bluetooth tethering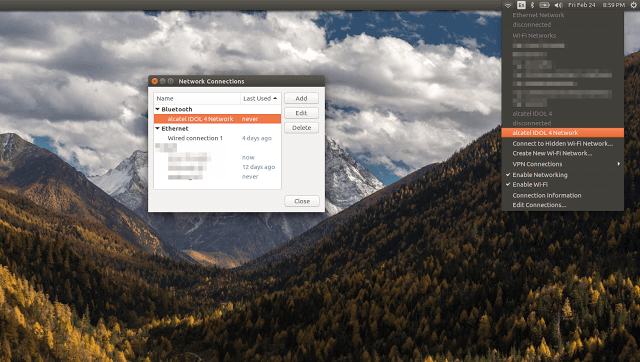 5. Next,
Launch Network Connections from your WiFi dropdown and select to 'Edit Connections'
Double-click to enable the Bluetooth submenu
Select your Andriod phone's network from your WiFi list and you're good to go
You should know, that you can browse anything you want, but the connection will not be as fast as typical WiFi speeds. Use this as a fall-back method in case you need to access the internet when you're offline.
I hope this walk through was simple enough? Please feel free to ask questions in the comments section and to also add tips if you have any.