If you are considering starting an online business using the WordPress website then it is important for you to read our article on the Best WordPress Invoice Plugins. If what you want to do is sell digital/downloadable content without necessarily creating a website from scratch then read on.
In as much as it is a lot easier to set up a personal website these days, it might not be necessary to shell out a hefty sum for the design, development, and maintenance of an online market.
When there are several websites that enable users to simply create profiles, choose a layout from multiple template options, upload their digital content and payment information, and voila! Their digital [downloadable] content is online and available for the world to purchase.
Today, we have decided to speed up your selection process by bringing you a list of the best platforms on which you sell digital and downloaded products conveniently and reliably.
1. Shopify
Shopify is the most popular online platform for selling any type of product worldwide. Home to 1,000,000+ businesses from across the globe, it features a wide variety of both free and paid themes with customizable styles to fit your personality and a click-to-buy button that puts a focus on what's important – marketing your product.
Being a dedicated eCommerce platform, Shopify is built to boost your marketing with email marketing services. And while it is not free ($29 per month), you can take advantage of the free trial to see how well it works before committing fully or not.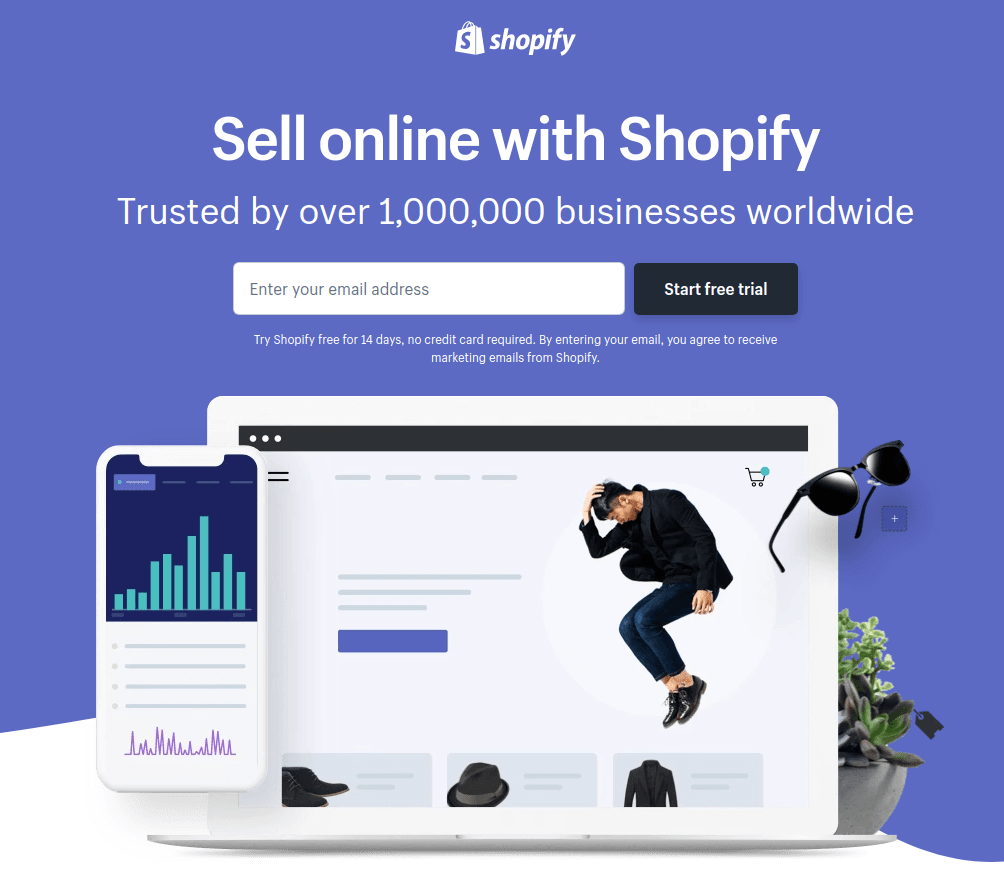 2. Sellfy
Sellfy is an eCommerce platform designed to provide an efficient solution to selling worldwide. It is home to 60,000+ creators in diverse categories such as books, music, fashion wears, and themes. It features a visual builder that lets you get your store up and running in minutes with reliable getaways to accept payments.
Its features include multiple payment options with instant payouts, mobile optimization, a shopping cart, subscription models, powerful analytics, an embeddable buy now button, etc. You can save up to 34% by paying annually starting from $19 per month.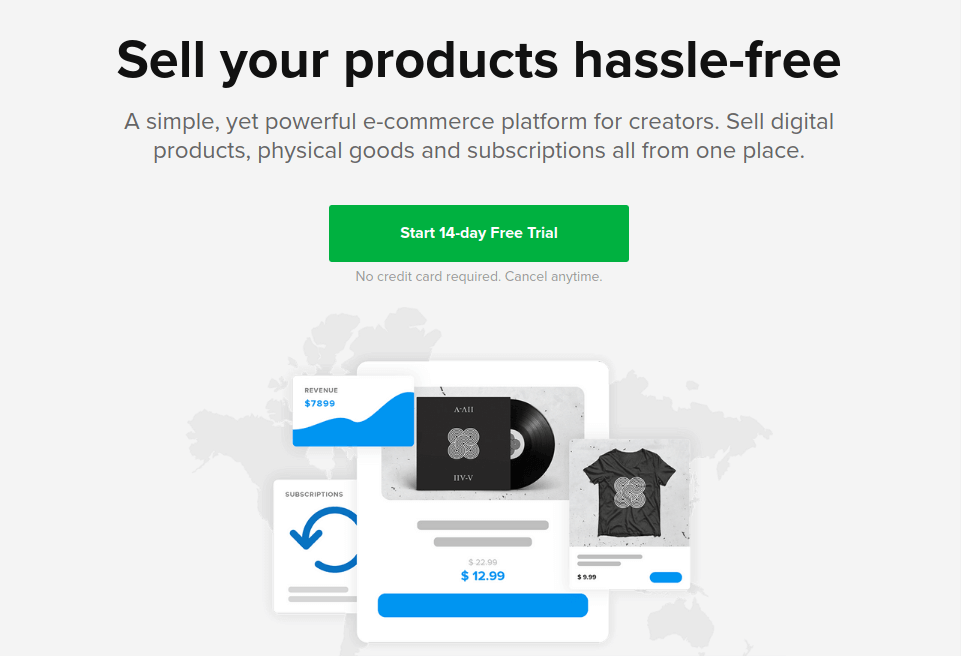 3. Gumroad
Gumroad is an eCommerce platform designed to super-simplify the process of creators getting paid for what they love to make. It includes all manner of the content type including music, software, films books, and comics, coupled with features such as a simple setup, customer management, in-depth analytics, etc.
Gumroad is free to get started with unlimited bandwidth and a payments charge of 3.5% + 30¢ per charge. The charge for professional features is $10 per month.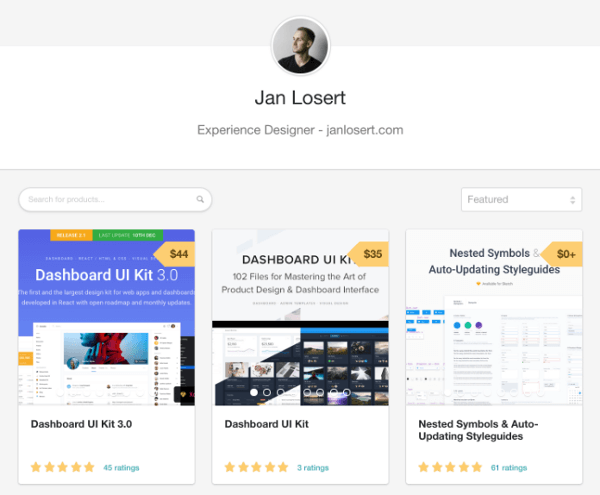 4. EasyDigitalDownloads
EasyDigitalDownloads is an eCommerce website built using WordPress. It takes the content management system and setups it up for creators to enjoy all the benefits of WordPress as its several features are running in the backend e.g. Google analytics, security from malware, etc.
Here, you can sell eBooks, CMS plugins, PDF files. etc. while taking advantage of discount codes, file access control, download activity tracking, unlimited file downloads, REST API, integration with Mailchimp, stripe, etc. EasyDigitalDownloads has a pricing plan that starts at a yearly billing cost of $99.00.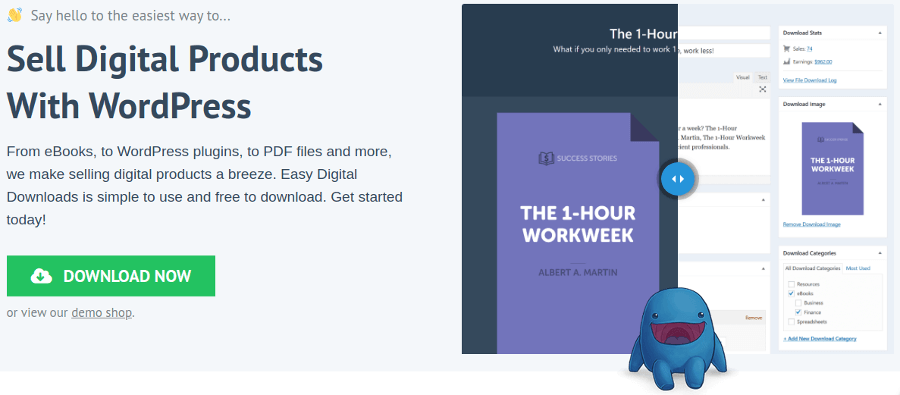 5. E-junkie
E-junkie is an eCommerce platform that encourages creativity by enabling users to market their products using all the tools they require. It also includes an affiliate program that business owners can use to recommend its service to users in exchange for a token and users can sell anywhere even on social media and popular eMarkets like eBay.
E-Junkie is free to try for 30 days no credit card required after which its base pan starts from $5 per month with the cooler package starting from $20 per month.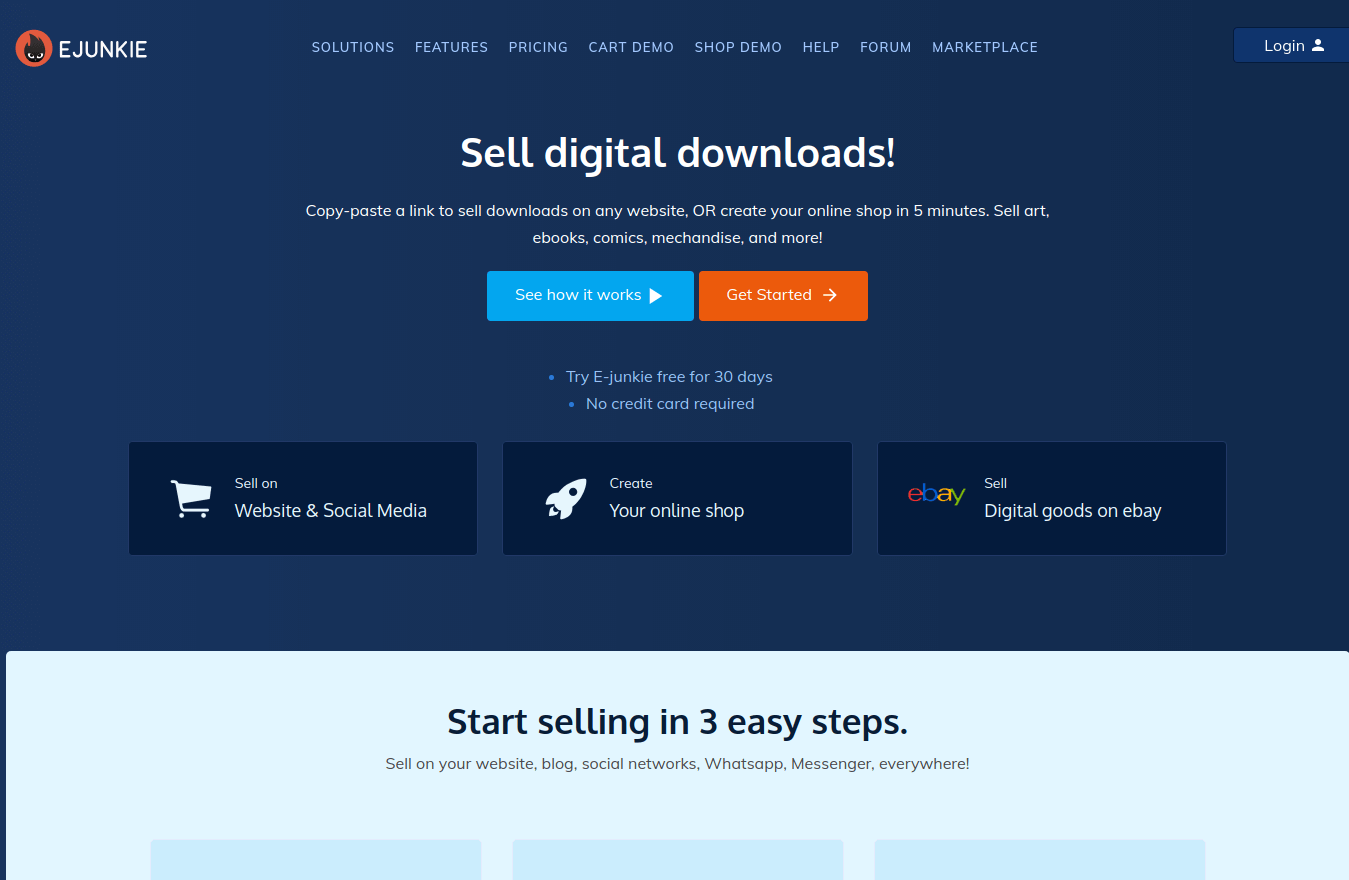 6. ClickBank
ClickBank is a well-established marketing platform for creators with experience in marketing digital content that teaches skills. It offers promotional tools that go a long way to teaching its customers about different promotion techniques, especially via its affiliate marketing program.
7. FetchApp
FetchApp is an eCommerce platform designed to work with both WordPress and Shopify for selling your products efficiently. They put a focus on the process of creating, uploading your content, and getting paid and it works exceptionally well for creators of videos, music, PDFs, applications, and eBooks.
FetchApp is flexible with its payment plans as it has up to 10 subscription plans depending on the storage space. Its free model gives users 5MB and its cheapest plan costs $5 per month for 50MB storage space.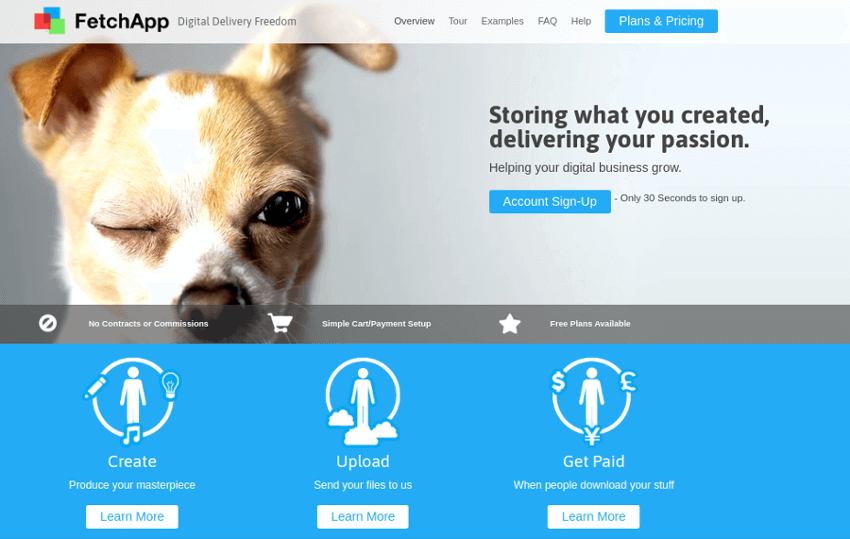 8. SendOwl
SendOwl is an embeddable shopping cart that enables you to sell digital content online while taking advantage of marketing methods like affiliate programs, performance tracking, and a "pay what you want" module.
Its features include multi-language, several payment options, responsive checkout, embeddable items for selling content from anywhere, etc. SendOwl's pricing starts at $15 per month with a free 30-day trial no credit card required.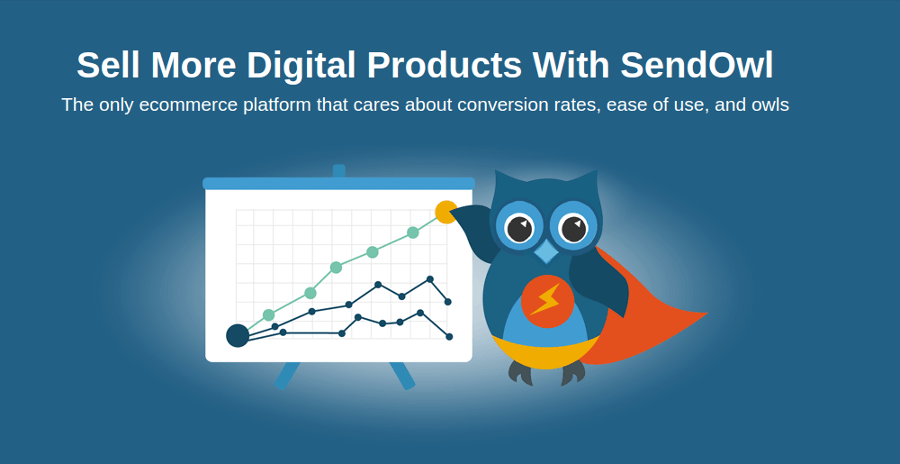 9. PayToolbox
PayToolbox is a configurable eCommerce platform designed with a layout, payment options, products, etc. already set up. Its other features include multiple languages, mobile-friendliness, tax management, and support tickets. PayToolbox's pricing starts at 15€ per month or 150€ for 12 months when billed annually.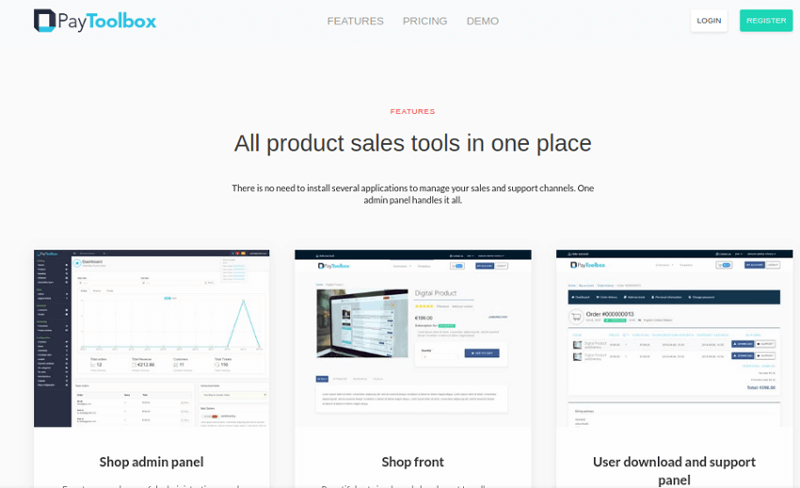 10. PayLoadz
PayLoadz is an eCommerce platform that has been active since 2002 and it enables digital content seller's market products such as video games, eBooks, design concepts, and photographs.
It has some cool features such as a turn-key affiliate system, bulk product import, multi-currencies, automated delivery, and eBay auctions. It offers a 14-day trial for just $1 after which its pricing plan starts at $19.95 per month.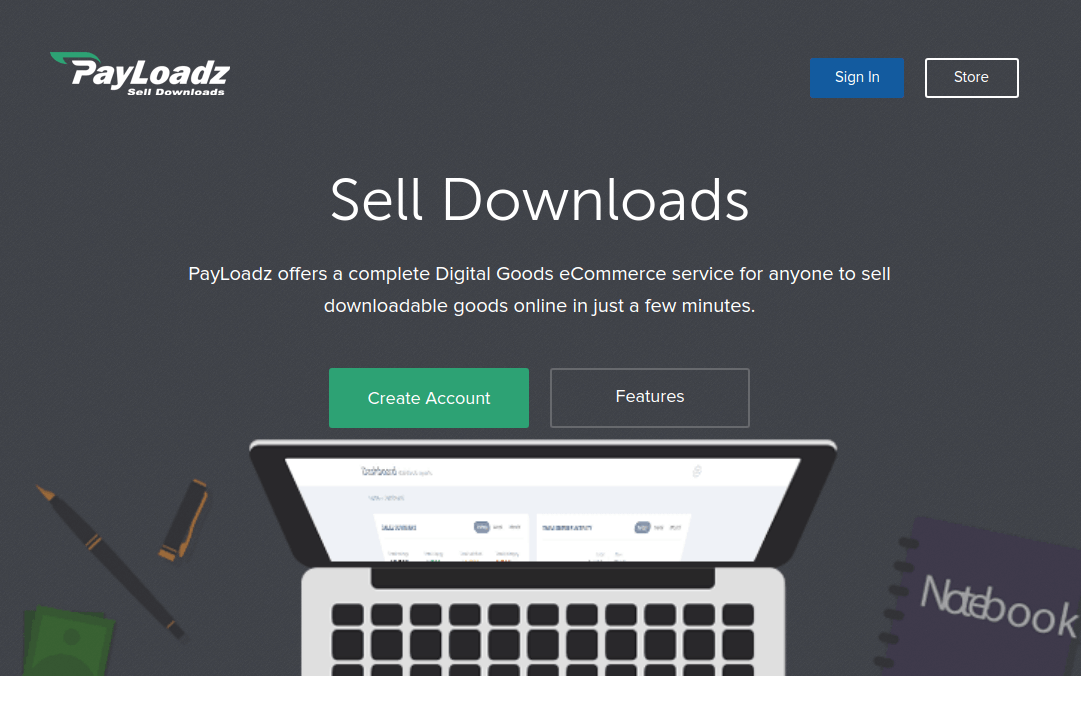 11. Creative Market
Creative Market is an eCommerce platform with solid experience in creators selling graphics, themes, fonts, templates, and other design-oriented products. It currently boasts 3 million+ unique design assets that have been added for sale by an active community of creators.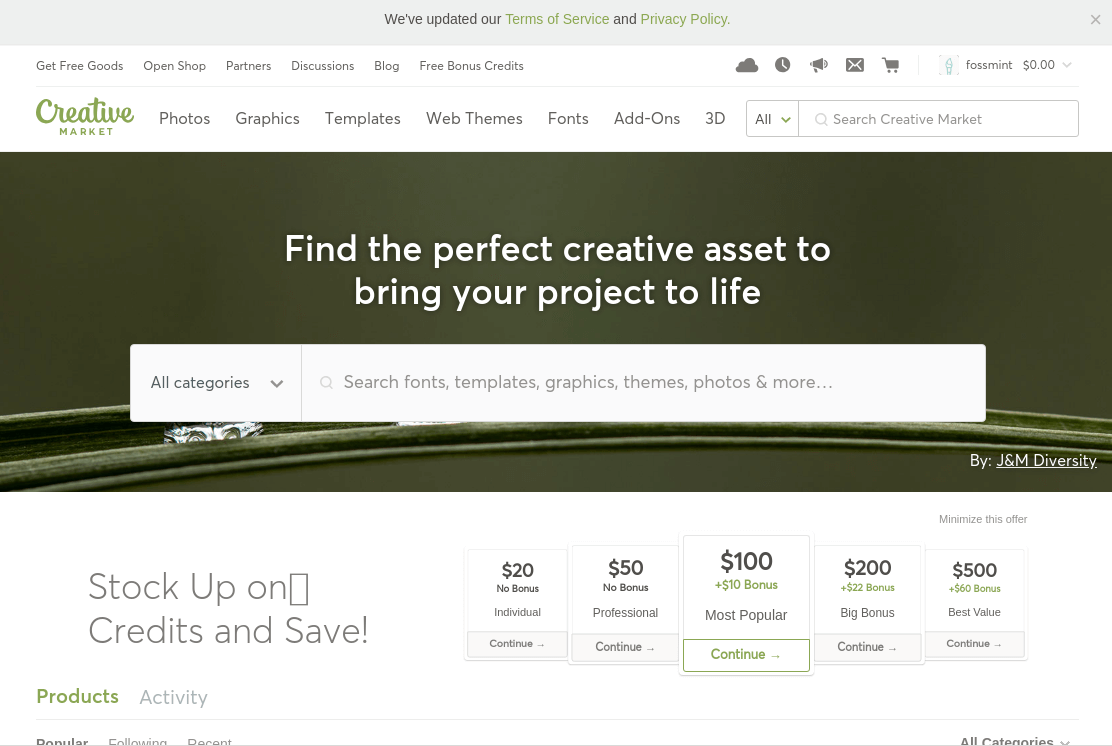 12. Envato Market
Envato Market is a gigantic eCommerce platform that is the home to 8 popular mega marketplaces that focus on selling different types of content. They include theme forest, code canyon, video hive, photo dune, 3docean, and activeden.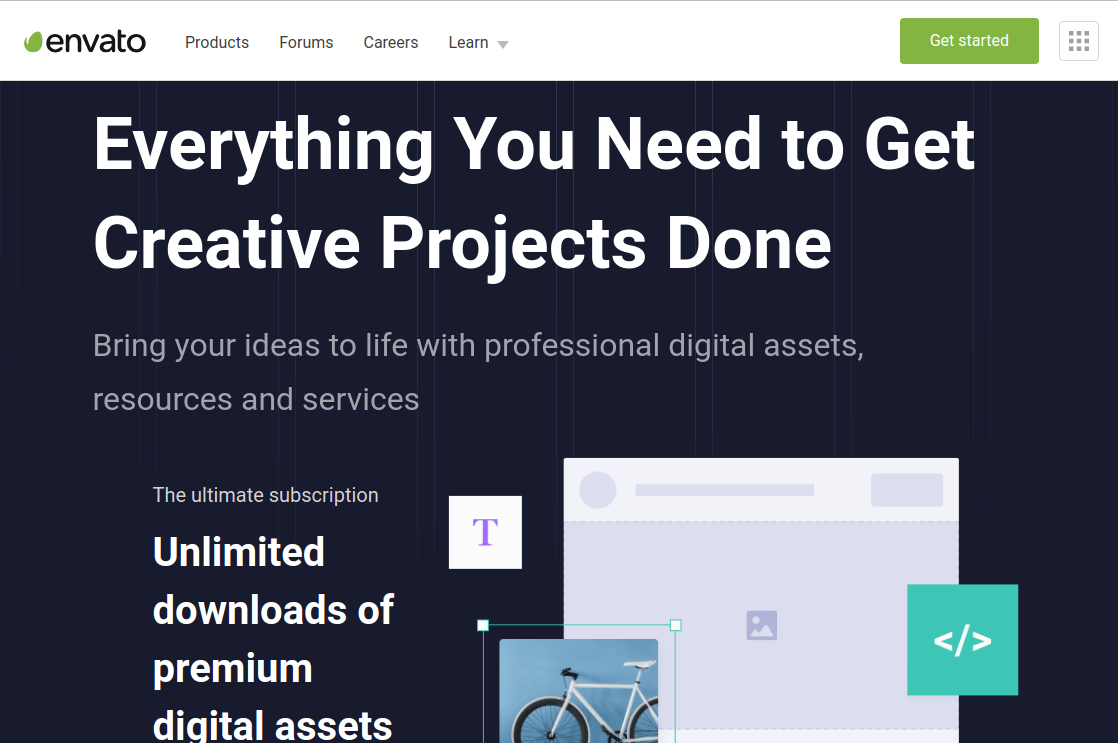 13. CMSmart
CMSmart is an eCommerce platform designed for a specific market – items for content management systems like WordPress, Virtuemart, and Magneto. They rank products according to SEO analytics and customer rating and even have a catalog of featured items.
14. Selz
Selz is an online store designed to enable users to monetize their websites and blogs in order to grow their business. They use 2 plans: free and professional. With a free account, you enlist 5 products from which a 5% success fee will be deducted from their sale. A Professional plan costs $27 per month (excluding credit card fees).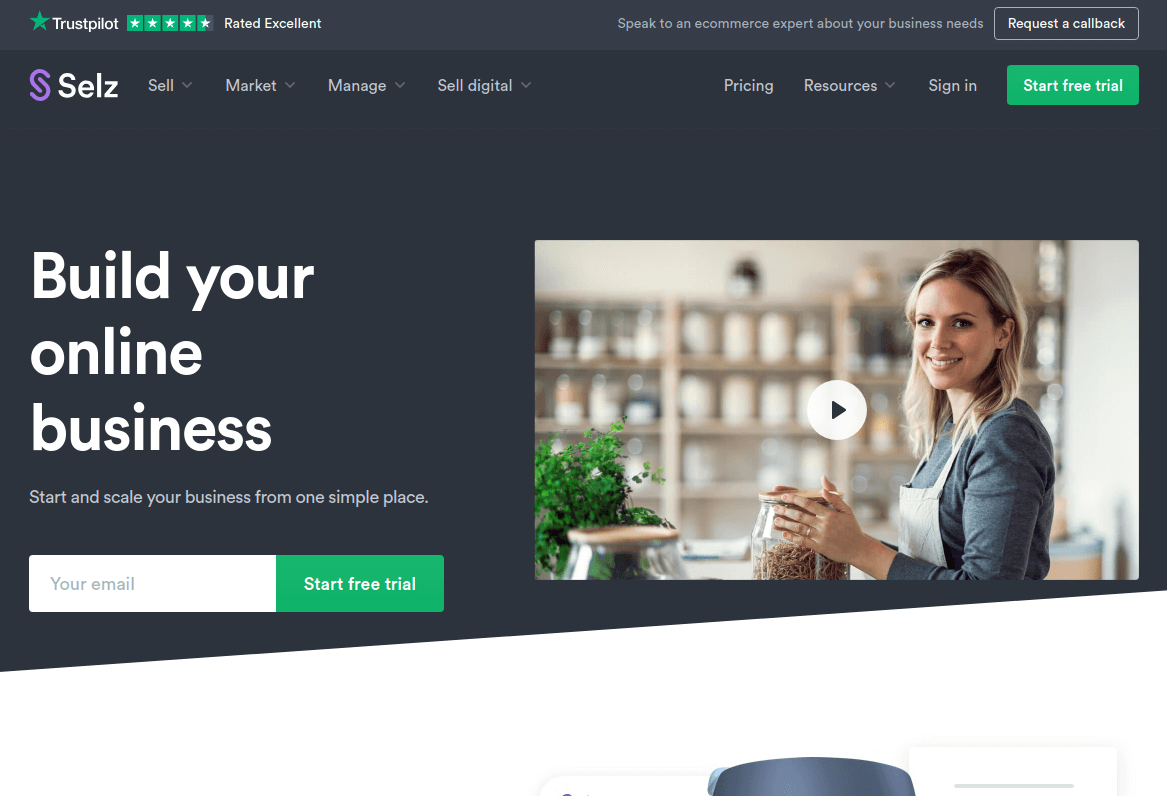 15. Sellwire
Sellwire is an analytics-oriented eCommerce platform with features such as order tracking & management, file management, and promotional offers. Its pricing plan starts at $9 per month with its major features being ease of use, smart reporting, flexible promotions, file management, etc.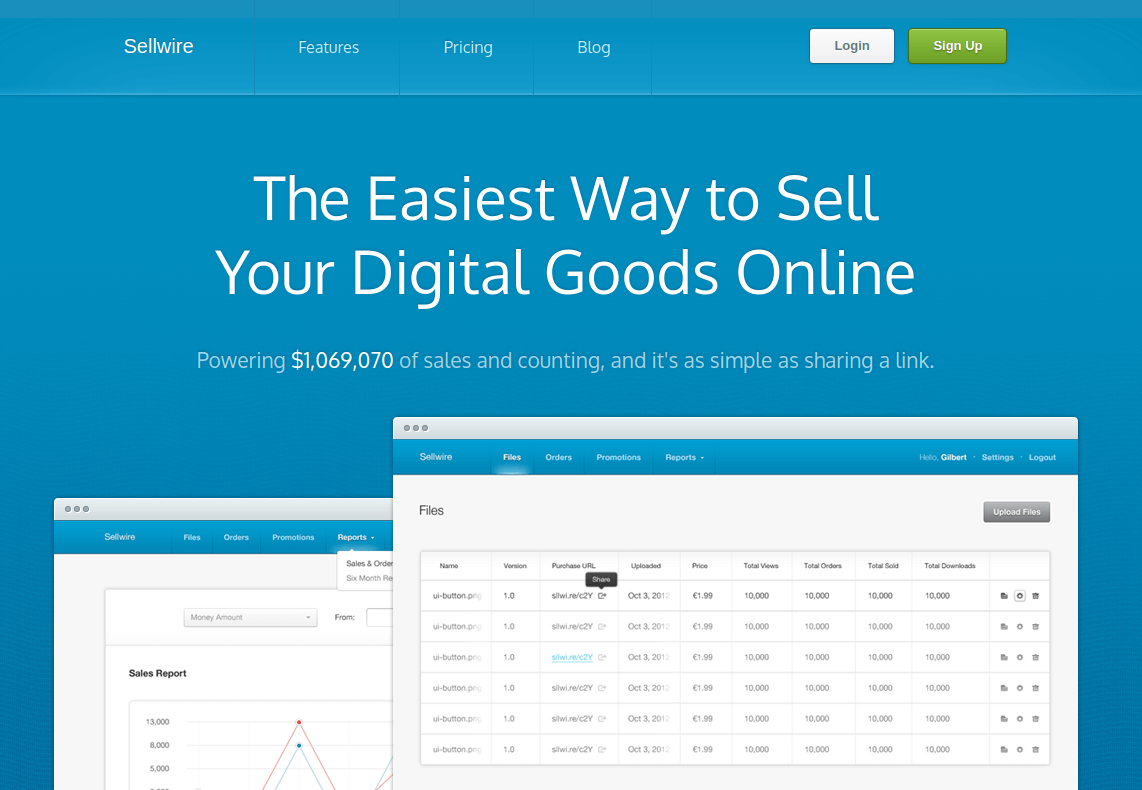 16. Simple Goods
Simple Goods is an eCommerce platform that focuses on one thing – selling products – without the need to set up a shop or storefront. All you need to do is register an account, upload your content, add custom pop-out checkouts, and use its hosted payment pages to receive your cash no code required.
Simple Goods has a free model restricted to 3 products and a 3% charge on all sales. Its other pricing plans have adjusted terms & conditions.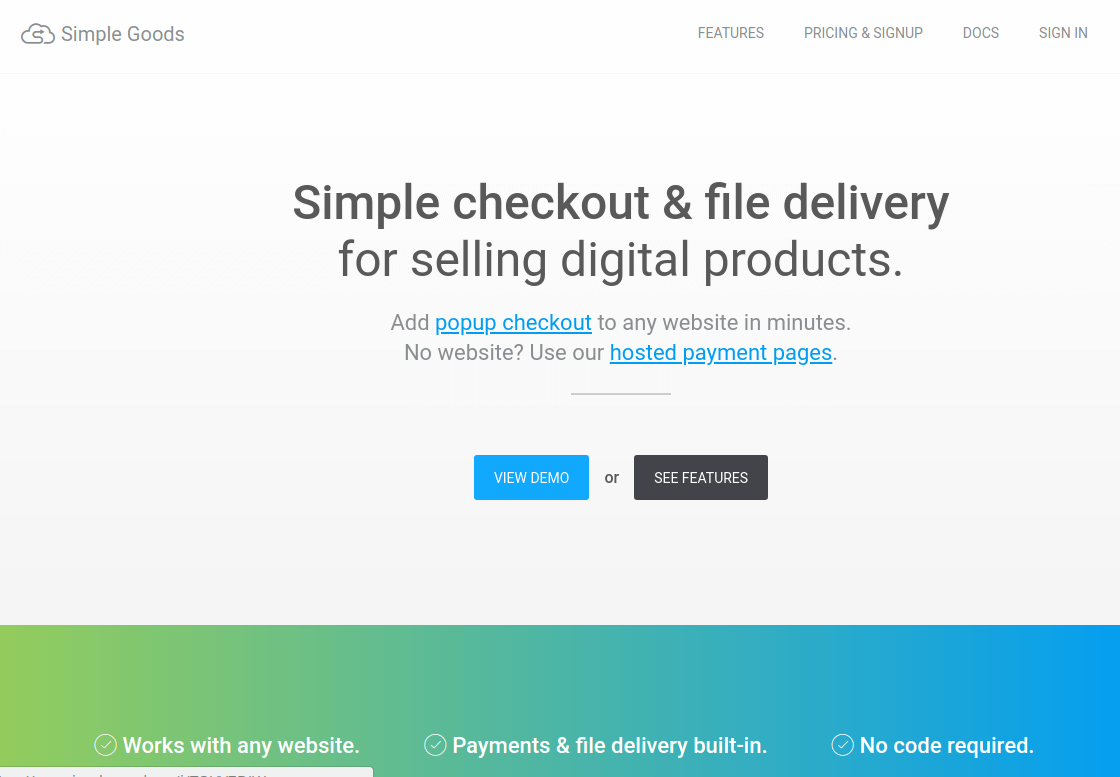 I hope this list was straight to the point and densely informative. Remember to always read more about any of the listed products that tickle your fancy before committing to using them. That way you're never completely in the dark with the steps you need to take.
If you're interested in selling online courses in specific, you should read our publication on the Best WordPress LMS Plugins to Sell Courses Online.