Deepin OS is among the most awesome operating systems in the world, period. The Debian-based distro has successfully won the hearts of everybody that I know has used it for over a day and its latest release, Deepin 20 (1002) brings so many improvements I could have a field day reviewing them all.
To summarize the changes in this latest version, deepin ships with a unified design style and a redesigned desktop environment that makes its brand look more consistent across its updated preinstalled applications.
The underlying repo has been upgraded to Debian 10.5, there is a new launcher, its security has been improved thanks to enhanced fingerprint support, and users can make use of dual kernels – Kernel 5.4 and Kernel 5.7 in order to enjoy greater compatibility and stability.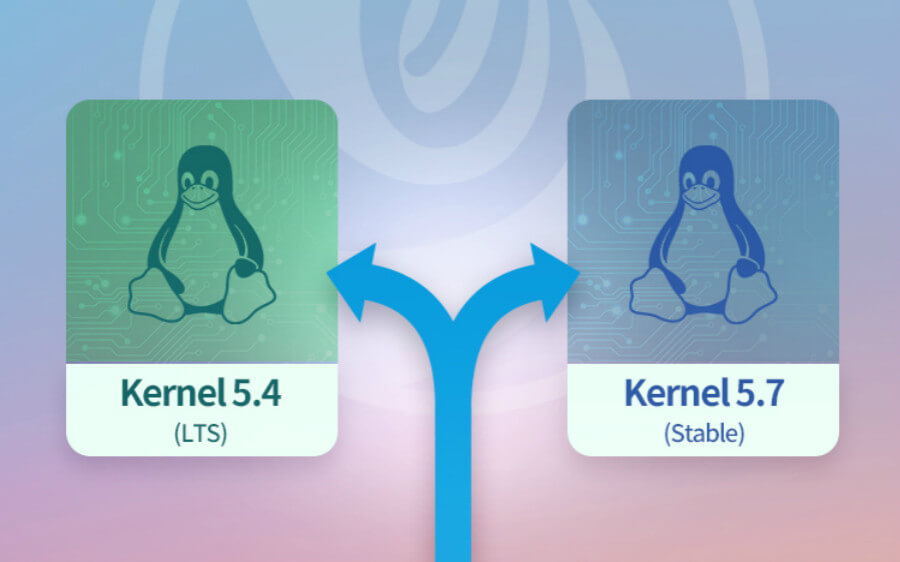 If you are not already familiar with this OS then don't skip this article.
Deepin OS is an open-source, Debian-based desktop distribution whose aim is to provide users with a beautiful, security-conscious, and user-friendly Operating System. It was initially based on Ubuntu until the release of its significant version 15 when it switched to model Debian.
As at the time of writing, it has an 8.81/10 rating out of 603 reviews on Distrowatch and sits at #8 with over 1000 hits per day in the past 7 days.
Deepin Installation & Setup
Installing Deepin is a breeze and it is easy to start liking the OS at this stage. You get to use an installation media as you would for an Ubuntu or Debian ISO file and the steps are straightforward.
When you boot into the OS you are welcomed by an animated introduction panel that gives you an overview of Deepin's UI, modes, and coolest features; and allows you a little bit of customization. Needless to say, the presentation is 10/10.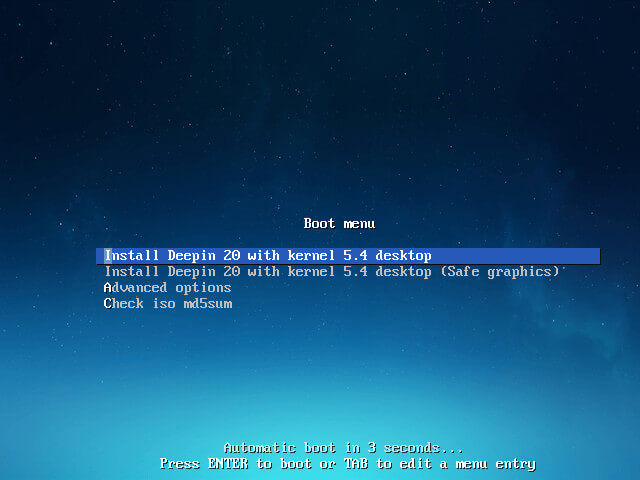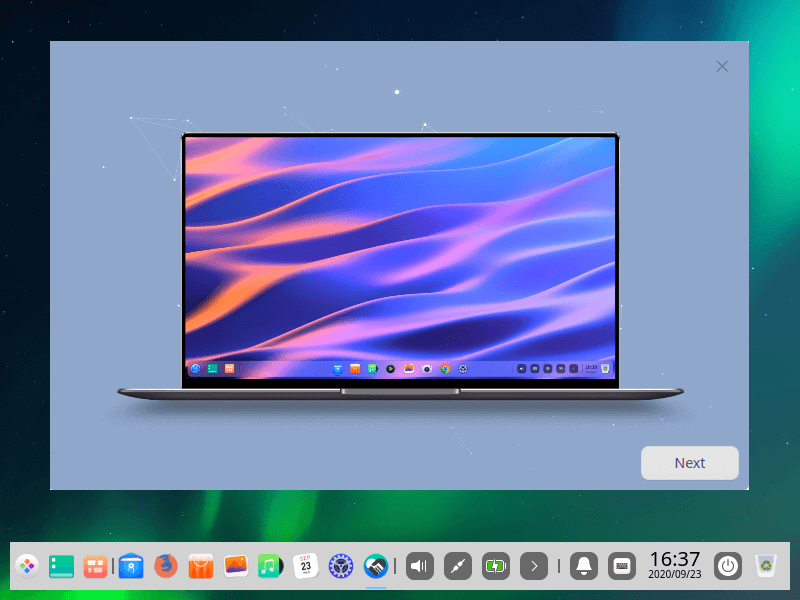 Deepin Desktop Environment
Deepin uses a custom-built, Qt 5 toolkit-based DE naturally called the Deepin Desktop Environment (DDE) and it features a beautiful UI with a lot of attention to detail.
It comes with its set of applications including the DPlayer, DMusic, Deepin System Monitor, etc.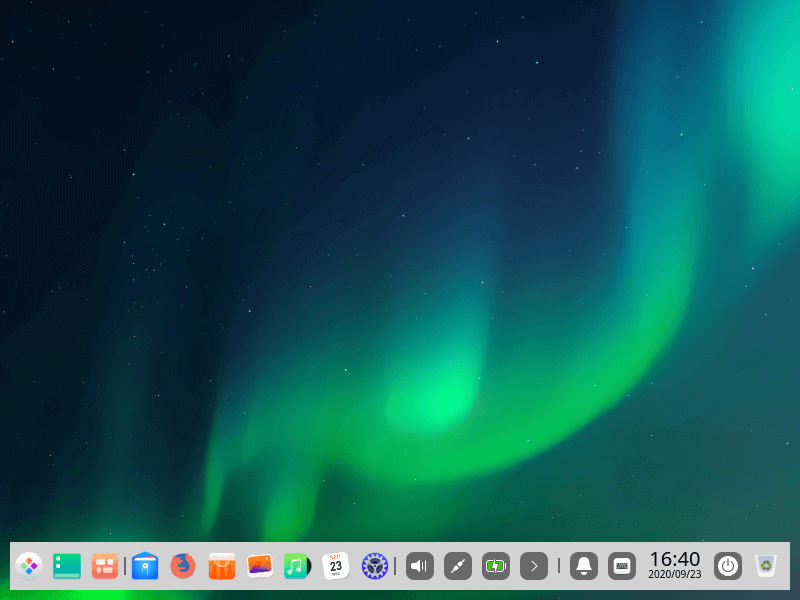 Given its modern design approach and features like a start menu reminiscent of Windows 7, a translucent UI similar to that in Windows 10 with tab sections, and an app overview similar to macOS, Deepin easily steps in as an alternative to using Windows and macOS.
Deepin Default Applications
Deepin comes preinstalled with a number of applications that enable the OS to maintain a consistent UI/UX throughout and even cooler is the fact that all the applications work efficiently.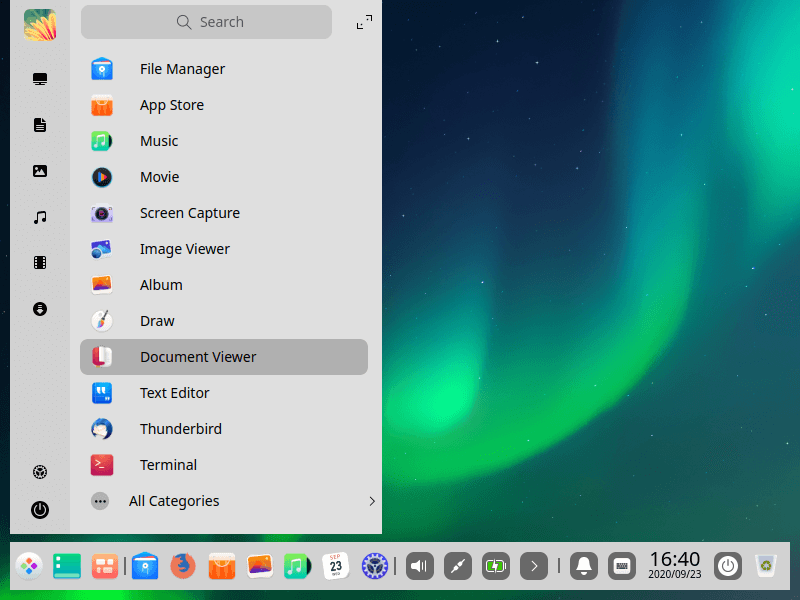 Deepin's application set includes a Deepin file manager, Deepin Music, Deepin Manual, Deepin Screen Recorder, Deepin Voice Recorder, WPS Office Suite, Google Chrome, Deepin Movie, Deepin colour picker, Deepin font installer, Thunderbird Mail, and Deepin System Monitor.
Deepin Store
The Deepin app store is a beautiful avenue for managing your applications easily. Like any app store, you can search and browse for applications, check app categories, and read app details. What's cool about the app is that you are free to make donations to both open-source and closed-source applications in the spirit of respecting the labor that developers put into their projects.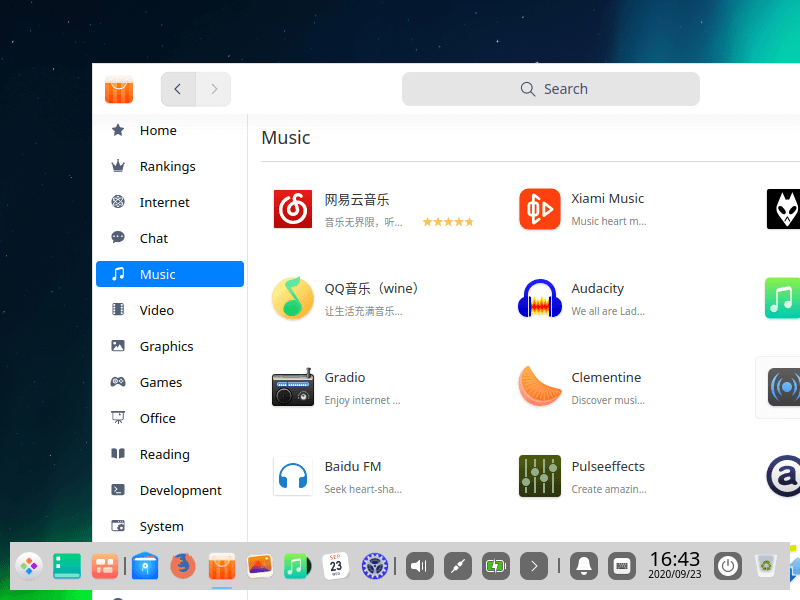 You can recommend applications to the featured section of the store and update old apps according to your requirements.
What's New in Deepin 20
Unified Style 
The new desktop environment features ingenious colorful icons with natural and smooth animation effects, rounded-corner windows and a pretty multitask view. It also supports light and dark themes, colour temperature settings, and transparency adjustment.
Dual-kernel system installation
Deepin 20 users can enjoy a system installation interface with dual-kernel options for Kernel 5.4 (LTS) and Kernel 5.7 (Stable) and their "Safe Graphics" modes which gives them support for more hardware devices.
Personalized notification management
Deepin's upgraded notification settings now support sounds for incoming messages, the option to display messages in the notification center, displaying messages on the lock screen, displaying message previews, and customing the priority of messages displayed.
Optimized fingerprint recognition
Deepin 20 features an updated fingerprint scanner that delivers clearer interaction guidance and more accurate scenario prompts. It now supports a variety of fingerprint readers with which users can unlock, log in, verify their identity, and get root permissions.
Improved System Installer
Installing Deepin has never been easier with a system installer that detects NIDIVIA cards and offers closed-source drives to be installed. Aside from that, the installer features the option for full disk encryption and a revamped UI that makes following the installation wizard a lot easier.
Improved App Store Management
The App Store features different categories of applications and thanks to its revamped UI, users can make use of a simple one-click button for update and application filtering – making application management a breeze.
Deepin 15.7 was a milestone in the development process boasting a new version number and upgrade strategy using the format: x.y.z where X represents the main version number as an indicator for when development commenced. Y represents the subversion number which is updated every 3 months. Y is either even or odd.
An odd number signifies that the update focuses on stability enhancement and system optimization, while an even number signifies that the updates are focused on feature updates. Z represents the minor version number and will be used whenever there are important system updates between the X and Y versions and they can be as many as 2 z versions.
With that being said, Deepin 20 signifies that the current release began development in 2020 and yes, feature updates and system optimization passes will be present in every new release.
Deepin OS was optimized to work with at least 2 GB RAM with an Intel Pentium G3250 @ 3.20GHz dual-core. Its basic standard configuration is now 8 GB RAM with an Intel 4th Core i5-4460 @ 3.20GHz quad-core. The ISO image size became smaller after the pre-installed app list was revised causing a drop from 3.1 GB to 2.5 GB in size – a 19.3% decrease!
The OS also received a series of tweaks in memory usage that enable it to use 24.5% less RAM than its predecessor as it uses 830 MB and longer 1.1 GB.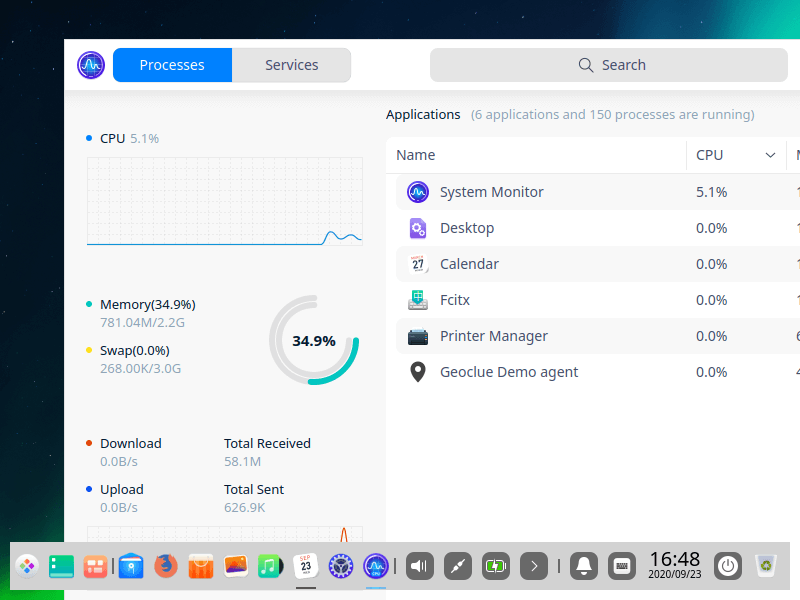 More Improvements in Deepin 20
There are more changes included in Deepin 20 and you can check them out yourself here. Left to me, I think you should just go ahead and take this beauty for a test drive.
Deepin offers an excellent desktop right out of the box with a file manager that supports smb and file tagging, a movie player capable of playing virtually any video format that you throw at it without the need to install extra codecs or VLC, an elegant music player, and a memory-friendly-yet-efficient performance and a consistent design philosophy.
If you are looking for a Linux distro to use, Deepin is definitely worth a try. Have you checked out the latest Deepin OS? Head to the comments box and share your experience with us.
[mks_button size="medium" title="Download Deepin OS 20″ style="squared" url="http://cdimage.deepin.com/releases/" target="_blank" bg_color="#529b30″ txt_color="#FFFFFF" icon="fa-download" icon_type="fa" nofollow="1″]
Important Note:
You will be receiving over 1 GB of updates if you're upgrading from an earlier version to 20 because it fully synchronizes the latest repository components of upstream Debian.
Exercise some patience till the upgrade is complete before you unplug your power or shut the system down.