Technology has affected our lives in every way possible, affecting even the way we communicate with each other. The mode and the time, everything! This makes it important for businesses to keep incorporating such improvements in their business models to sustain themselves.
Live Chat is one such feature. Earlier having a live chat feature on your website would fall under "exceeds expectations", but now it has very much become a part of meeting "expectations".
Live Chat is the need of every business now, irrespective of its size. Be it for ordering food or looking for a salon service, being able to live chat with a Customer support executive, helps potential customers to develop trust.
Well, by now we all can say that live chat software can increase customer conversion rates. This leaves us with one question – Which is the best Live Chat Software Solution available in the market? And this article is your answer.
We have compiled here a list of 10 best Live Chat Software Solution currently available for businesses. So let's check them out one by one.
1. Intercom
Intercom is the best chat software if you are looking for sales. It can convert prospective customers to paying customers. The software engages the audience or whoever is using the application. This solution automatically saves the user data and groups them, making it easy for the businesses to message them.
It is also one of the few companies which use Artificial intelligence and machine learning. Businesses can also send auto messages to their website visitors at the right time.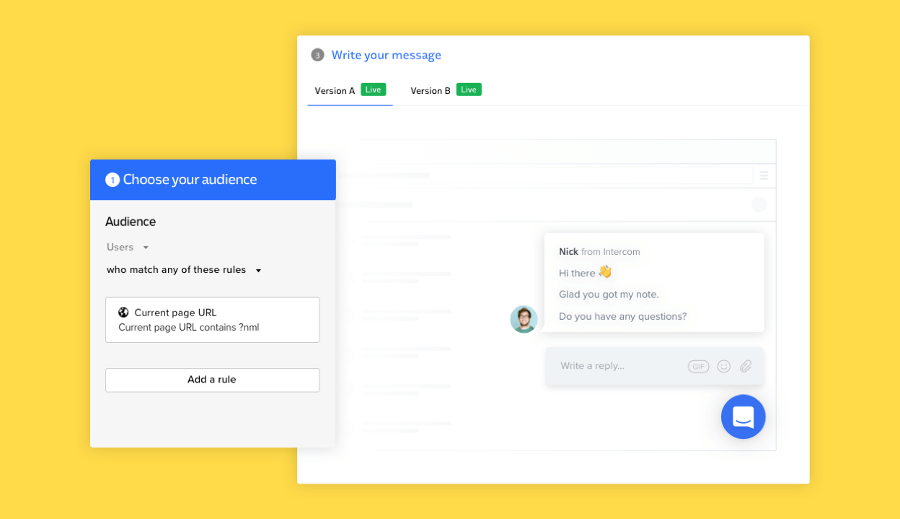 2. LiveChat
With LiveChat, you can provide real-time support to your customers and visitors. A few of the many features of LiveChat includes multi-lingual chats, advanced reporting, file sharing, chat transcripts, multiple branding and more.
It also offers extensive integration with other applications which enables businesses to extend the software's functionality to include CRM, analytics, and accounting.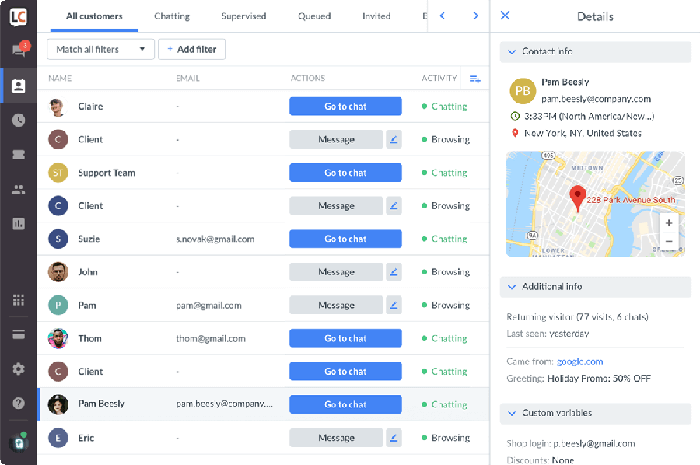 3. Drift
The best in terms of automation, Drift can save a lot of time for your sales team. Its unique feature – "LeadBot" can filter out visitors who can be converted to customers. This lets the sales team focus on only those potential customers and saves the time they would have spent on normal visitors. Thus, I would recommend Drift for a business that doesn't want to spend much on a sales team.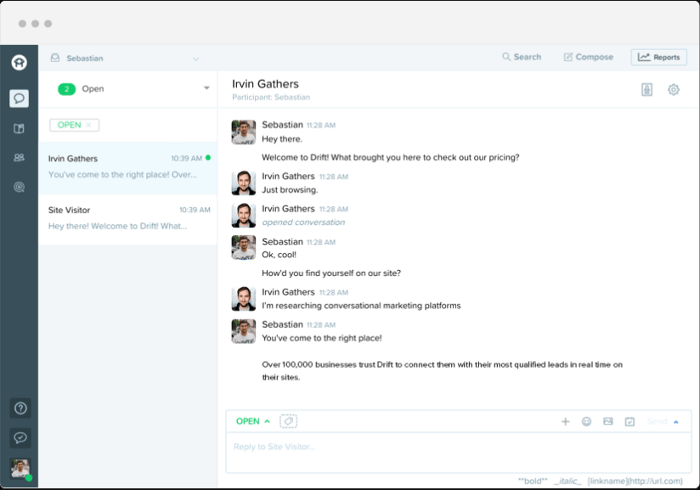 4. Olark
"Grow your business with every conversation" that's how Olark introduces itself on its website. Its features are not just restricted to chat conversations, but it also includes monitoring customer activity, managing customer relationships, and generating reports.
This software solution can be customized as per your requirement and you can easily design it to match the look and feel of your website.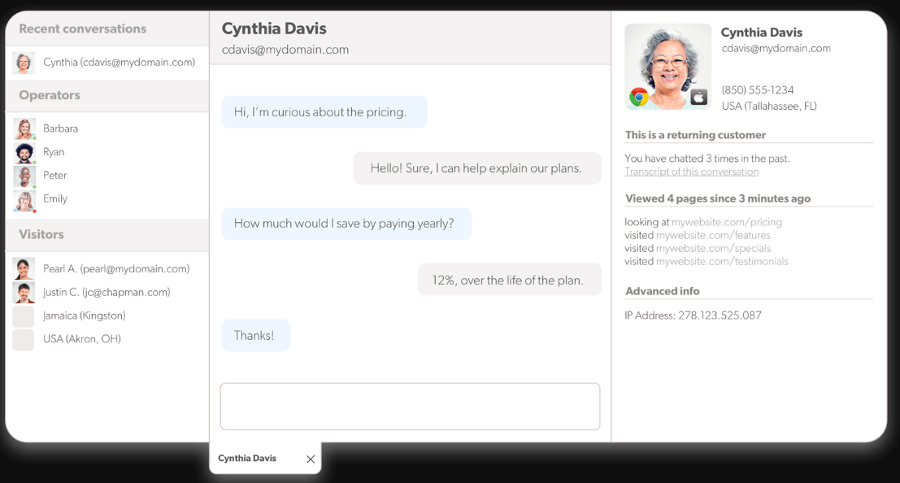 5. PureChat
This is one of the very few live chat software solutions that offer a free plan. Unlike other software we spoke about, PureChat's main focus is Live Chat!
PureChat can save live Chat conversations which can be used to monitor the work of the sales team and thus can be used for improvement.
PureChat can easily be set-up and can be customized, giving flexibility to the developers. It also allows canned responses which can save time for the team.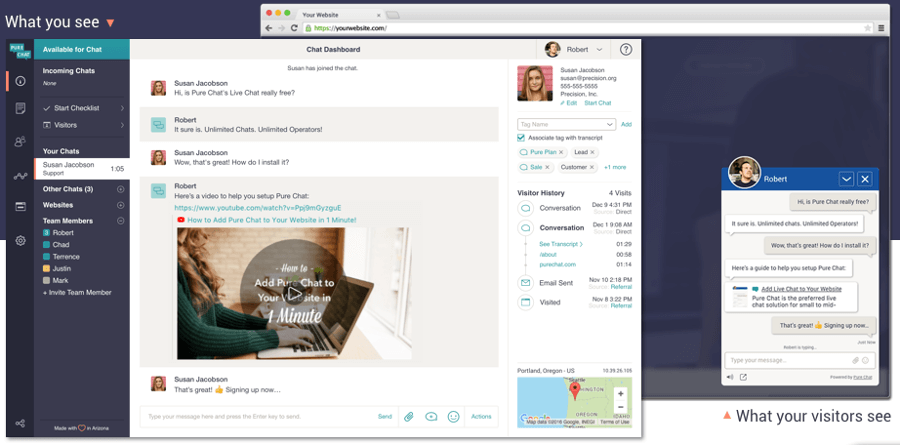 6. SnapEngage
The best part about SnapEngage Live Software is its Social Discovery option. When a customer provides his/her email address in the live chat conversation, this Social Discovery option can search for that email address on the various social networking platforms. The database then can be used for Customer Relationship Management.
SnapEngage is also highly customizable, thus making it easier for the businesses to match it up with their website designs. It is also HIPPA and PCI compliant, thus opening its doors for medical fields.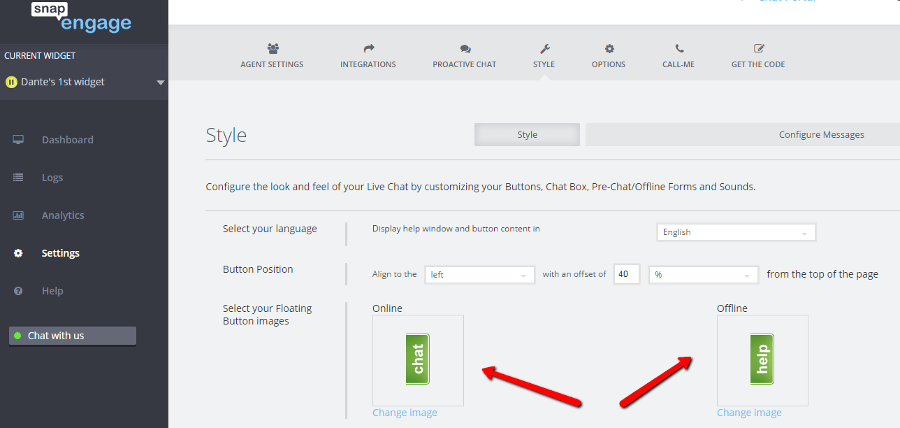 7. Bold360
Bold360 live chat software solution uses AI to help marketers understand their customers better. Bold360 also gives an option of screen sharing and remote use of the client's system thus making it a good choice for businesses that require demonstrations to be made. Some of their clients include – RBS, Thomas Cook, and The North Face.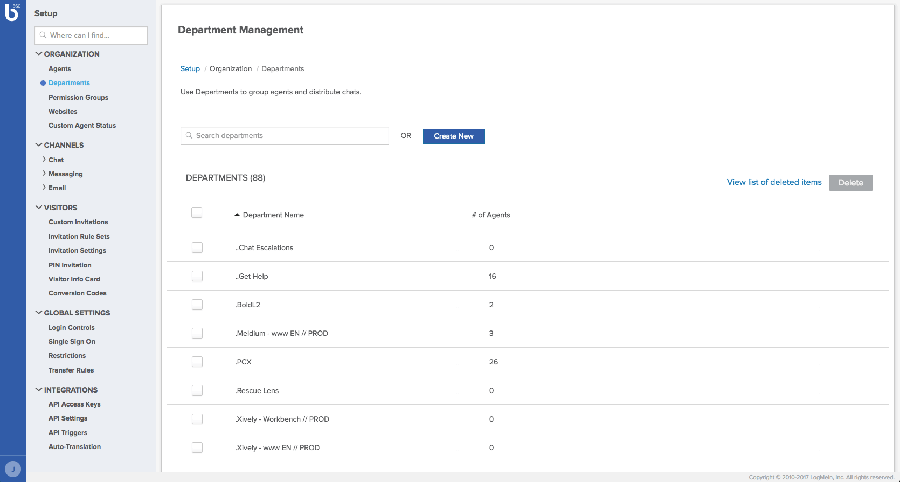 8. SmartSupp
With SmartSupp, customers' queries can easily be answered in real-time without having to make the customers wait. Users get a notification as soon as a customer raises a query on the website. Its mobile support also enables the users to be available on their smartphones as and when needed.
SmartSupp also gives you the provision to video record the live chats which can be used to study customer behavior.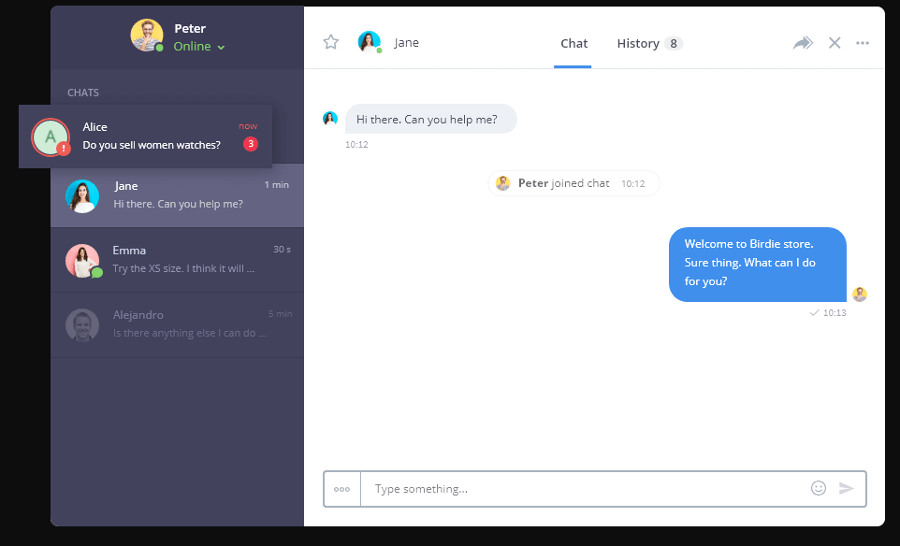 9. ClickDesk
With ClickDesk, customers can have both Video and Voice chats. This makes it unique from the rest and gives it a position on our list. It also integrates with popular platforms like Magento, and WordPress. Social media buttons can also be incorporated in the chat boxes. This makes it easier for the customer to visit the company's page on platforms like Twitter and LinkedIn.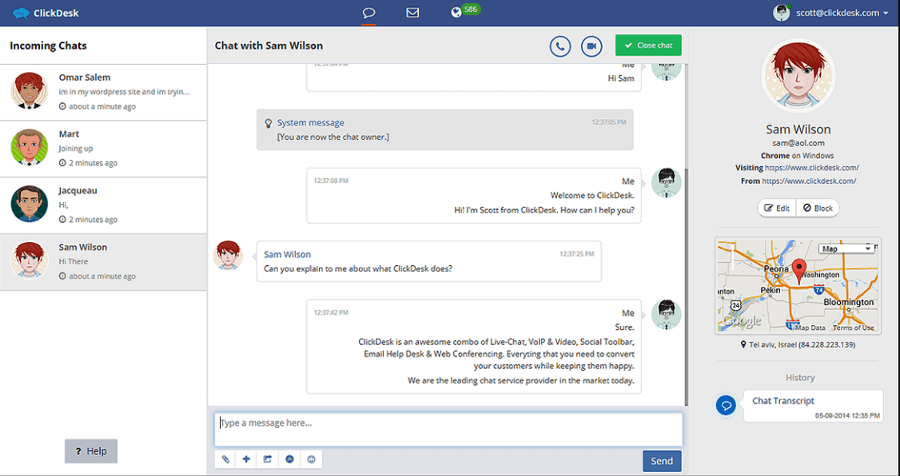 10. Zendesk Chat
Last, but certainly not the least! ZenDesk Chat is a great option for start-ups and small businesses. Its interface is clean with all the important commands easily available to its users.
One of its unique features includes screencasting which can be used by businesses to monitor errors and work on the same. Its chat tool is customizable and it integrates directly with ZenDesk.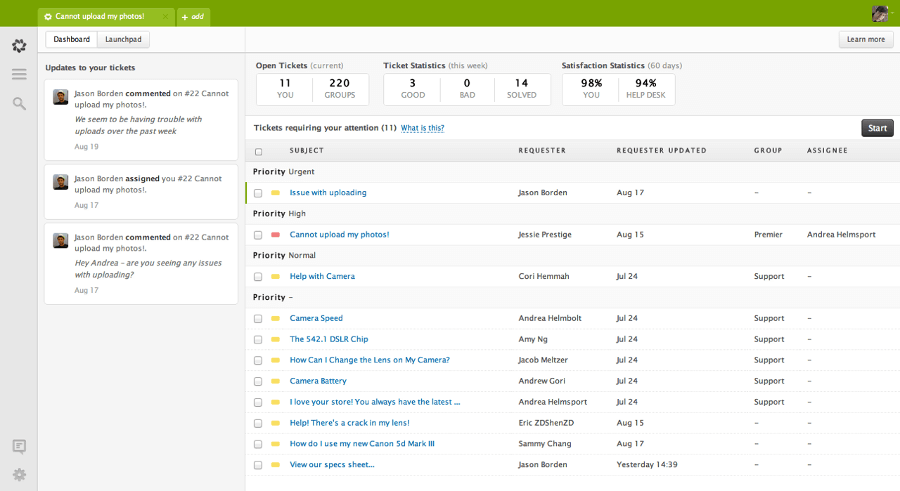 That is all from our side. Please do let us know your thoughts on the same and tell us which Live Chat Software solution you chose for your business.
In case you feel that we have missed out any name which according to you should have been on the list, please do fill up the form below.