Instagram is among the most popular social media platforms today and unsurprisingly, it is owned by Facebook. Over the years it has established itself as the go-to application for capturing, editing, and sharing photos, videos, and messages with not only family and friends but also with business associates and clients.
[ You might also like: 12 Best Free Instagram Name Generators ]
Given its setup from the get-go, Instagram is home to some of the most beautiful artistic content on any social media platform but considering that like its counterparts, Facebook and Twitter, it doesn't have a built-in download feature for media content, this is my third entry in the series of video downloaders for social media platforms and my tool of choice is DownloadGram.
Download Videos from Instagram using DownloadGram
DownloadGram is a simple, straight-to-the-point website with which you can download Instagram videos in as few as 2 steps once you have the link of the file you want to download – no credit card required.
Here are the steps involved:
Open Instagram in the mobile app or web browser.
Copy to URL of the media content you want to download.
Paste the link in the URL field on DownloadGram and click "Download".
When the download link is ready, click on "Download Video" and that's it!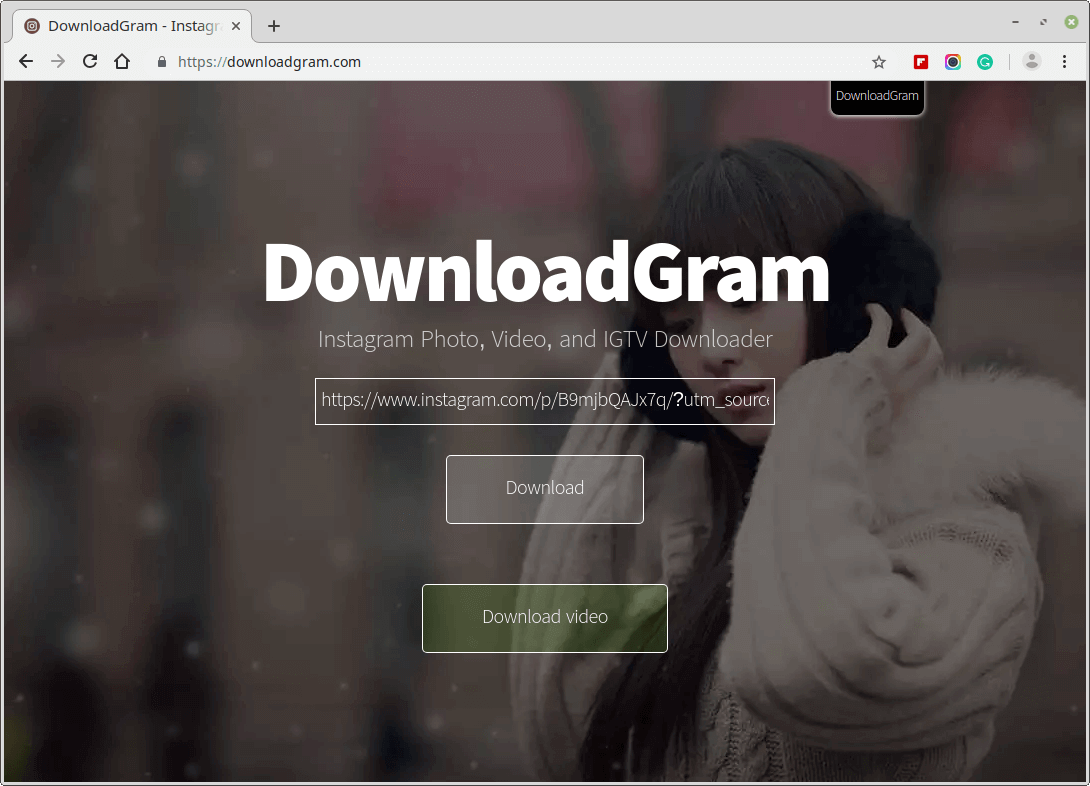 The video will go straight to your default downloads folder where you can navigate to from your browser by pressing Shift + Command + J on a Mac, CTRL + J on Windows/Linux. If you're using a mobile phone then navigate to your downloads folder.
With DownloadGram, you can also download HD photos and IGTV content from Instagram reliably and easily – no long talk required. Other notable mentions include DownloadInstagramVideos and Instaoffline and the steps are quite identical.
And with this, you now know how to easily download videos from Twitter, Facebook, and Instagram. Did you know that there are a lot more ways to download video content from the Internet? Learn more from our article on 20 Free Ways to Download Videos from The Internet.