Whenever an Android user wishes to download any new application or game, the first place of reach for him is the Google Store, which is equipped with loads of latest applications and games. But, many users at the same time find Google Play Store to be restrictive.
Keeping that in mind, there is nothing wrong with checking a few alternatives to Google Play Store. Though Google Play Store allows you to download different games and applications, it doesn't allow you to download its alternatives or competitors or other app stores.
But this doesn't mean that you can't download at all and explore more options. There are many alternatives to Google Play Store which offers more applications and games.
Through this article, we will introduce you to some of these alternatives. Before jumping directly to the alternatives, it's essential to know that the apps which you will install on your device using another play store will not have in-house Google security and its stamp on it.
To download these app stores, follow below three steps.
Navigate to the Settings menu of your device.
Go to Security.
Enable the Unknown Sources box.
1. Aptoide
Aptoide is one of the biggest competitors of Google Play Store in the market when it comes to Android TV. It offers more apps and games as compared to Google Play Store.
Unlike Google Play Store, where you have to face restrictions in terms of your geographic location and Google Play Store Policy violation, Aptoide makes a great choice. Find all popular apps from the house of Roblox and Facebook publishing.
Taking about its security, it passes through multiple security checks and directly gets uploaded by its developers, without including any third party. Besides, this app store has a massive library of over 1 million android apps.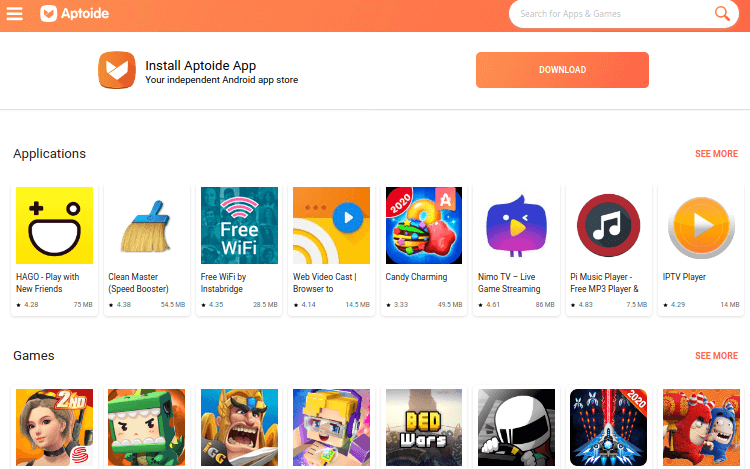 2. APKMirror
APKMirror makes another brilliant alternative to Google Play store for downloading android apps. This app store is mostly liked for downloaded apps which have geographic restrictions on them, so if you are searching for the best alternative to Google Play Store for downloading geo-restricted apps then APKMirror is just for you!
APKMirror has recently launched one android app on Play store so that the users can easily install and manage the downloaded APKs from APKMirror. However, it still makes use of web pages to browse apps, but you can always install an APK bundle to download apps smoothly.
Besides, as far as the security is concerned, this app store verifies the signature of the new APKs with the original one to check the authenticity of the publishers.
3. F-Droid
F-Droid an open-source application is specially created for the Android platform. This well-known app store is popular for safe to install applications on the android device. Unlike, Play store, you will find all those sought after apps from Google Play Store, rather you will be provided with an open-source and most liked apps on the F-Droid app store.
In case you still want to get all those apps from the Google Play Store, opt to go to the Aurora Store from F-Droid so that Google cannot track your activity. Aurora allows users to retrieve apps from the Google library without any tracking suits. Additionally, you need to link Aurora Store with the Google Play Store.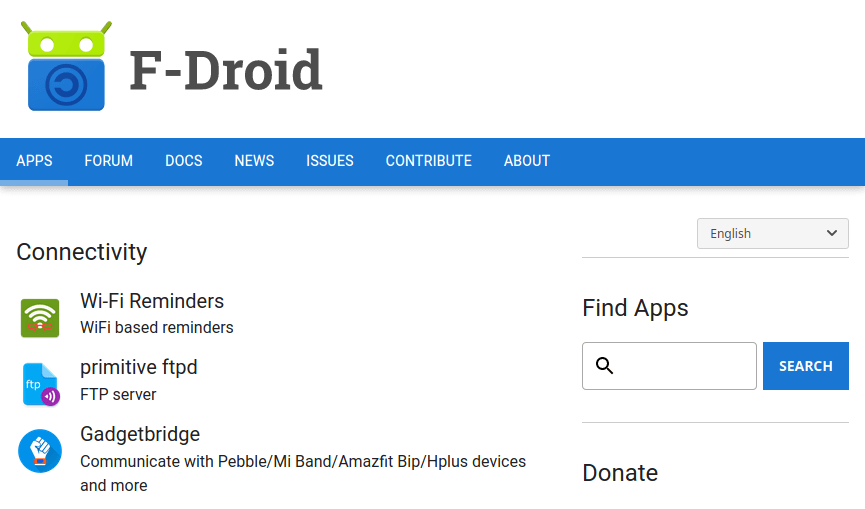 4. Amazon AppStore
Amazon Appstore is another great competitor of the Play Store, in fact, it comes pretty close to the Play Store in terms of popularity. To use this app store, you need to install an APK for it. The apps here are categorized into various sections so that you can discover them easily.
What is interesting? Well, Amazon is providing one paid app, every day which definitely sounds good! Its user interface is somewhat similar to Google Play store, where it asks for your email address on installing which again makes it a good choice for easy switching.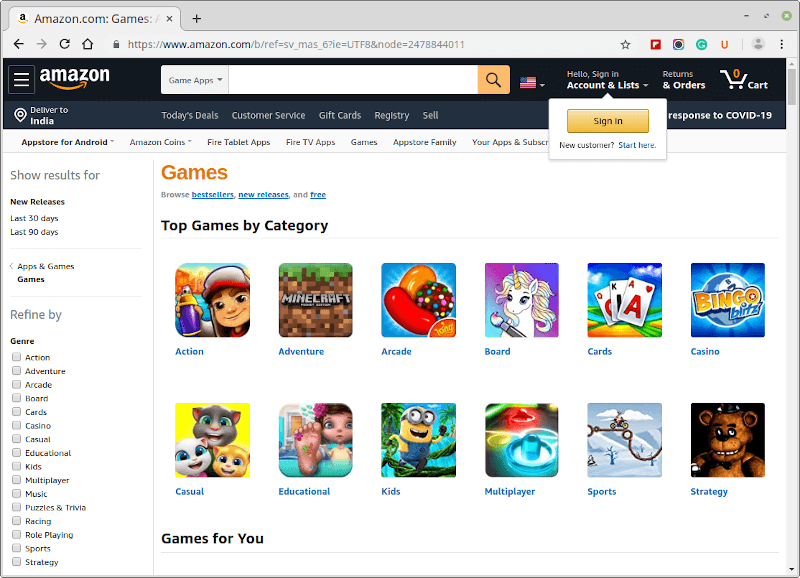 5. APKPure
APKPure a third-party app store is loaded with all those popular apps such as Whatsapp, PUB Mobile, Facebook Messenger and Brawl Stars etc. This clean and loaded app has a simple user interface with a decent search option to search for all great apps along with an overall great collection of latest apps.
APKPure houses more apps as compared to Google Play Store. Get even the basic apps like Gmail with this app store.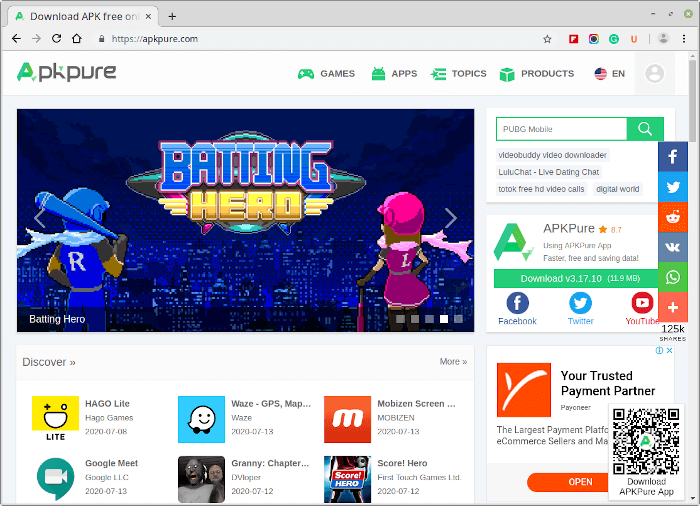 Summary:
Google Play Store is the topmost and most liked app store to download various kinds of apps and games. But, it is surrounded by many restrictions that limit the choice to download different categories of games and apps.
To sort this issue out and to step ahead to explore, we have created this list of top 5 Google Play Store alternatives which will not only give you free access to a wide array of apps and games but also provide ease of use and security.
So go ahead and don't hesitate to try something new by downloading any alternative app store of your choice!