We have written on a couple of Markdown editors so far but not on this one, and I don't think you have heard about it yet because it is pretty much a new project so read on.
Justmd is a simple, lightweight, cross-platform, and electron-based application with a focus on creating and managing smart documents. Its best features include its live preview mode which comes along with synchronized scrolling as well as smart copying and pasting of images, words and HTML.
I suppose its name stands for "Just Markdown" because that is virtually the only feature the app supports (apart from plain text, of course).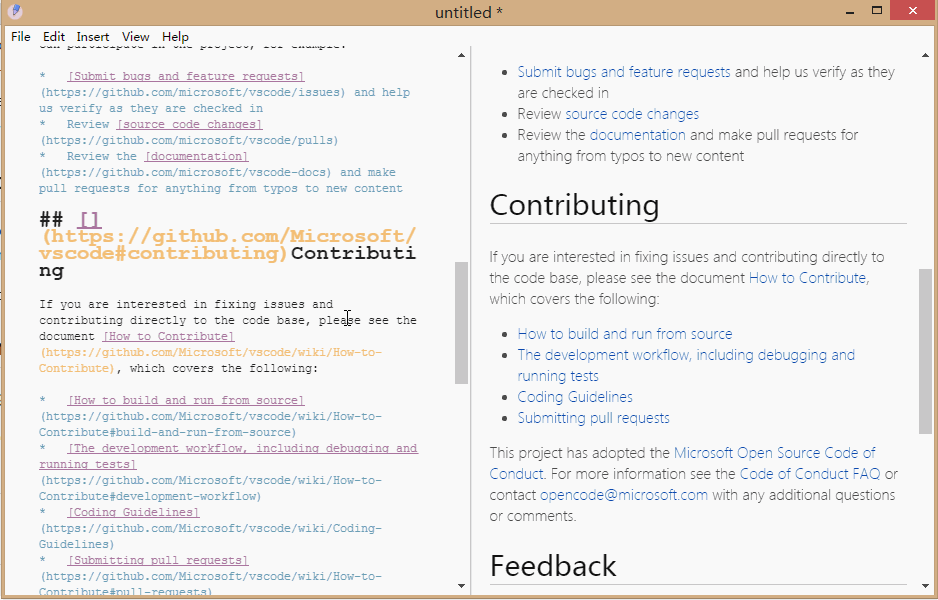 Features in Justmd
Freeware: Justmd is free for everyone to download and use.
Cross-Platform: All Windows, Linux, and Mac users can enjoy the coolness of Justmd.
Open Source: Contribute to its source code on GitHub.
A minimalist and intuitive User Interface.
Synchronized scrolling.
Copy and paste HTML.
Copy and paste images.
Copy and paste text directly into markdown editor.
Support for UML/flowchart.
Support for Tex math support.
Export notes to HTML.
Export notes to PDF.
An optimized performance for handling large files.
Since the aim of this project seems to be just for users interested in creating and editing Markdown text, I wouldn't be held by my collar if I am not hopeful of a whole range of features that are out of the box. At best, what users will get might be performance and UI improvements.
Update
i38, the developer, recently open-sourced Justmd so that enthusiasts all over the world can contribute to making Justmd far greater than it was set to be initially.
Also, the GitHub page lists some awesome features that are in Justmd's immediate future including a splitter, flowcharts and Sequence diagrams using JavaScript. Now is a good time to grab yourself a copy.
[mks_button size="medium" title="Download Justmd for Linux" style="squared" url="http://i38.me/justmd/" target="_blank" rel="nofollow" bg_color="#46698E" txt_color="#fff" icon="fa-download" icon_type="fa" nofollow="1″]
When your download is complete just unzip the package and run justmd. Don't forget to give us feedback on your experience with the app after you use it.
Do you have suggestions you want to make? Perhaps you want us to review an app or two that you're trying to pick from. The comments section is always open to your comments, feedback, and proposals.