Mac users have been enjoying security for a while now thanks to the reliability of Gatekeeper, the security feature that enforces code signing and verifies downloaded applications before allowing them to run, thereby reducing the likelihood of inadvertently executing malware.
But if you are conversant with security trivia then you would know that security is not a one-top feature and a dedicated antivirus/malware program further ensure protection.
Here's my list of the best freemium security applications to keep your macOS beyond the grasp of viruses and malware listed in alphabetic order.
1. Avast Security
Avast Security for Mac is a free antivirus application designed to stop malware and find Wi-Fi security weaknesses. Its main features include:
Web and email shields
Antimalware security
Wi-Fi security scan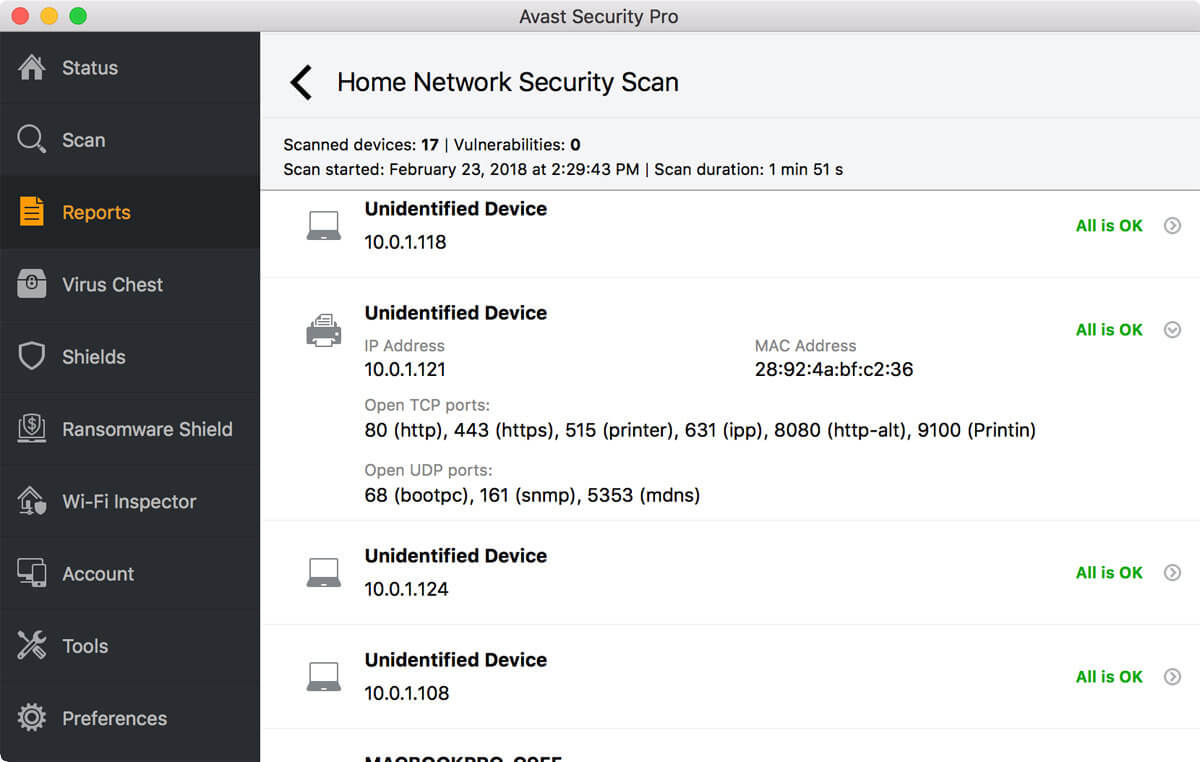 2. AVG AntiVirus
AVG AntiVirus for Mac is resource-friendly antivirus software for protecting the computer from viruses, spyware, malware, and security hacks. Its main features for free include:
Web filtering
Automatic updates
Real-time threat protection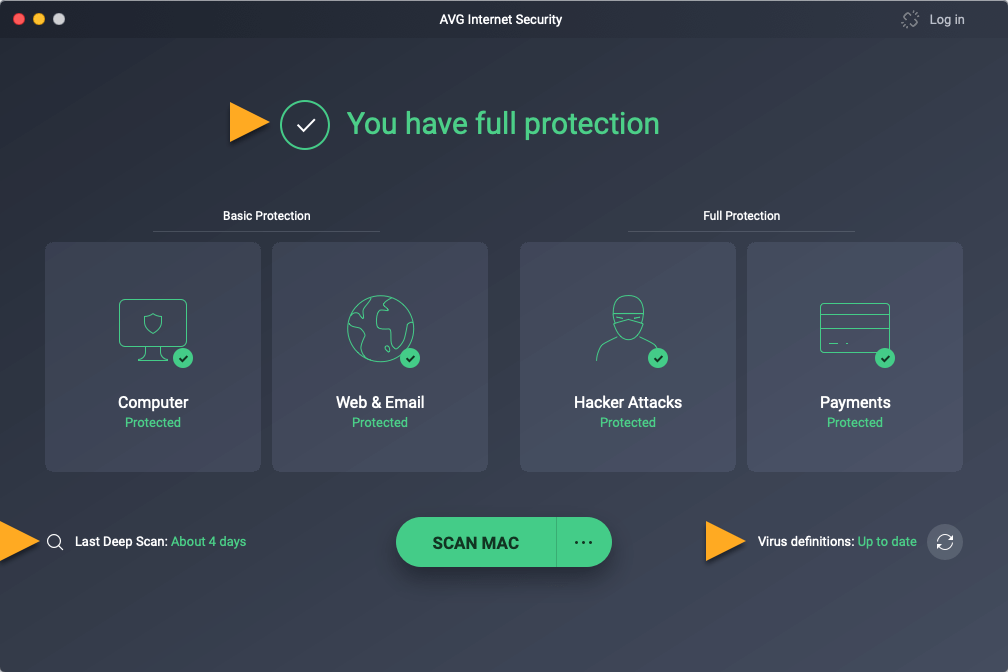 3. Avira Free Security Suite
Avira Free Security Suite for Mac is an award-winning antivirus software designed to keep computers from a data breach, invisible trackers, and its main features include:
Protection from trackers
VPN service using PhantomVPN
Privacy and threat protection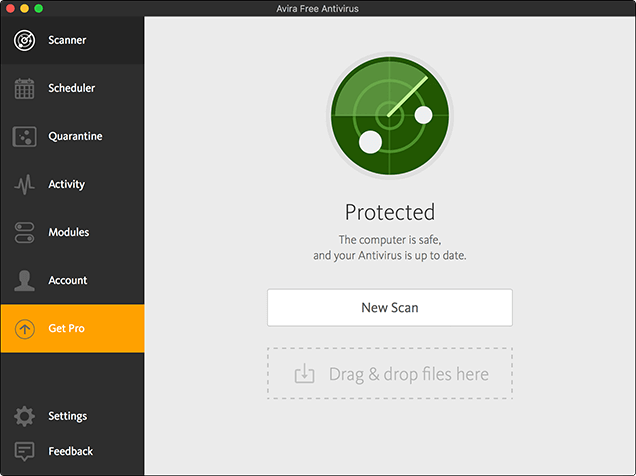 4. Malwarebytes
Malwarebytes for Mac is a full-fledged multi-platform security program that functions as a malware cleaner with the ability to scan and remove malicious software to keep the computer clean. Its free version has a feature set limited to scanning and removing malware/spyware.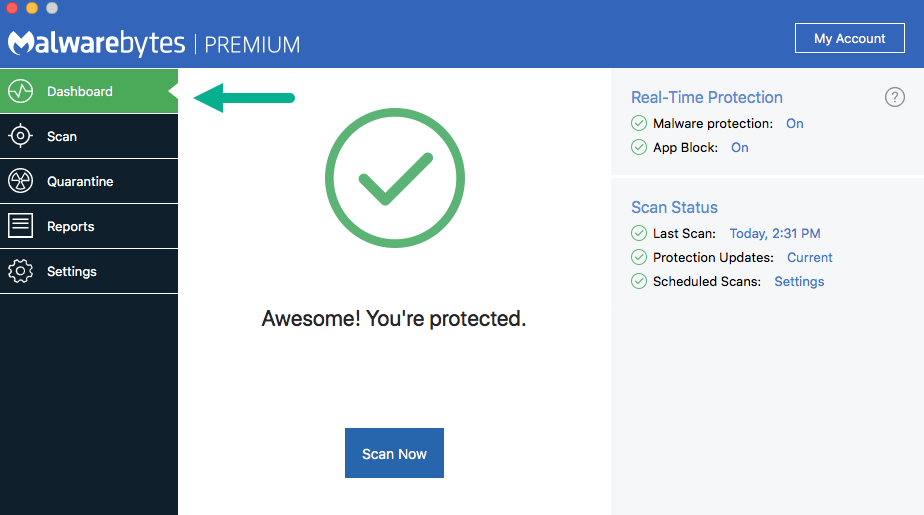 5. Sophos Home Free
Sophos Home Free for macOS is designed with personal users and small businesses in mind given its ability to filter web content on up to 3 macOS devices at a time coupled with an administration panel and real-time protection. Its main features include:
Remote management
Parental website filtering
Real-time Mac antivirus
Mac Web Protection
A free 30-day trial of Sophos Home Premium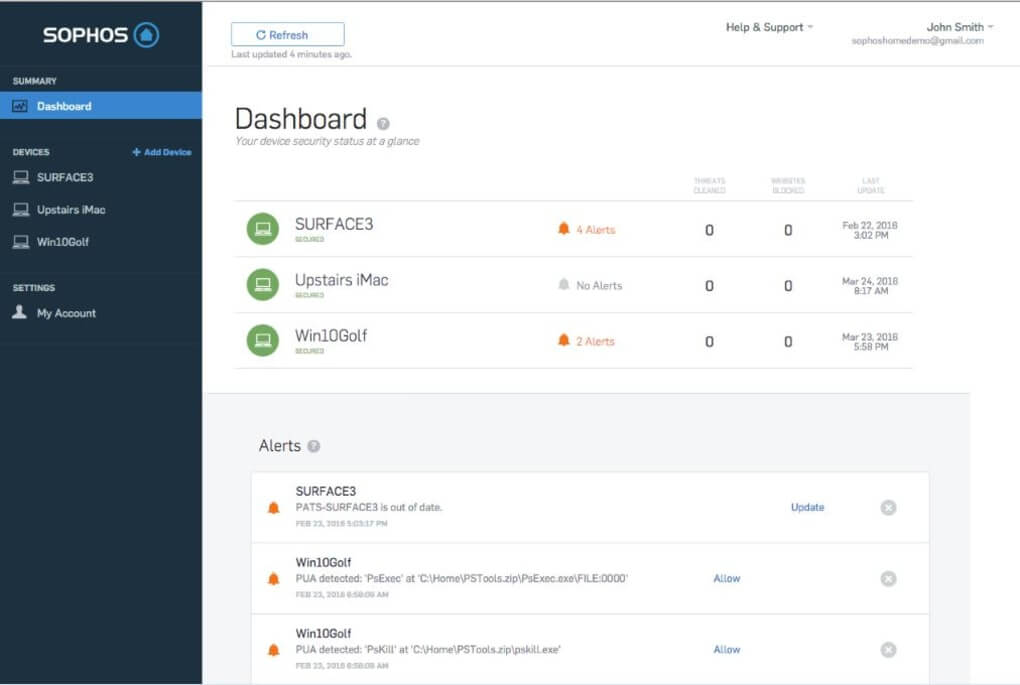 6. ClamAV
ClamAV is an open-source security tool designed for detecting trojans, viruses, malware, worms, malicious scripts, and other security threats. Considered to be a reliable mail gateway for scanning software, ClamAV supports different data formats including ones for file compression and uses multiple demons to speed up scans.
Its highlights include:
Free and open-source
High performance
Support for multiple file formats
Multiple signature languages
Supports file archiving and unpacking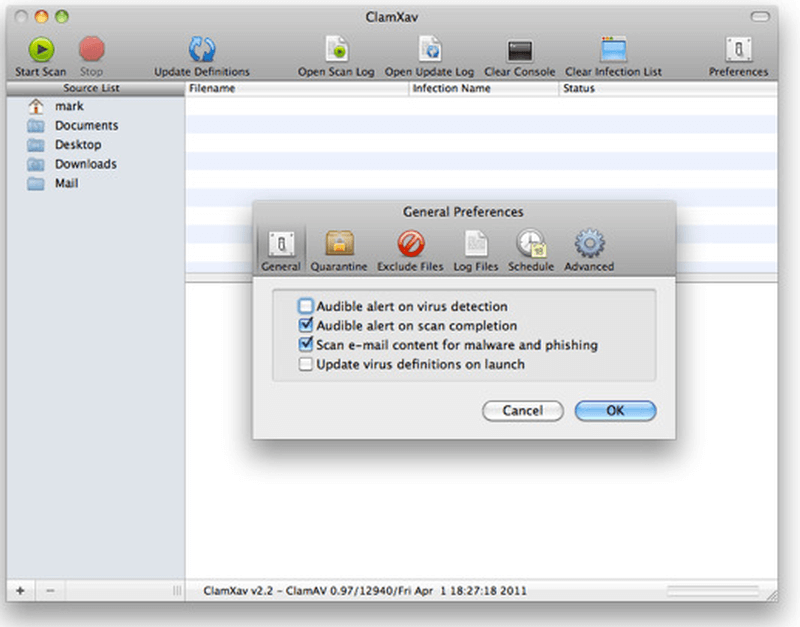 7. MacPass
MacPass is a free and open-source password manager designed for Mac operating systems. It features a beautiful UI native to that of macOS, custom icons, a password generator, data history, tabs, autotype, and QuickLook. Other feature highlights include:
Free and open-source
Full KDB and KDBX support
Auto-update
History
Expiration dates
KeePass support
Synchronization
Drag & drop
Plugins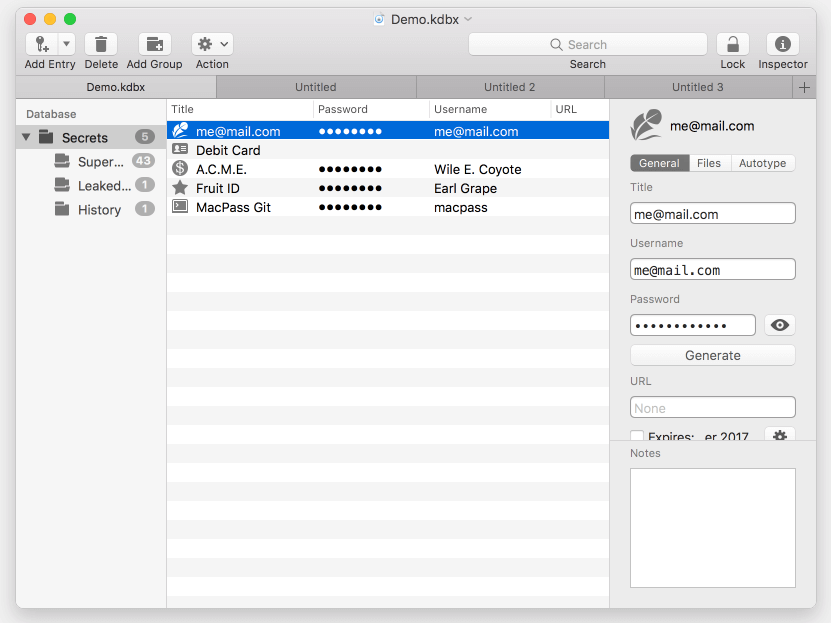 8. Encrypto
Encrypto is a free file encryption software for Mac and Windows operating systems. It features a modern UI with drag-n-drop support to allow users to conveniently encrypt and decrypt all types of files without prerequisite technical skills. Its main features include:
Beautiful user interface
AES-256 encryption
Password hints
Share files securely via Dropbox, AirDrop, Messages, USB, etc.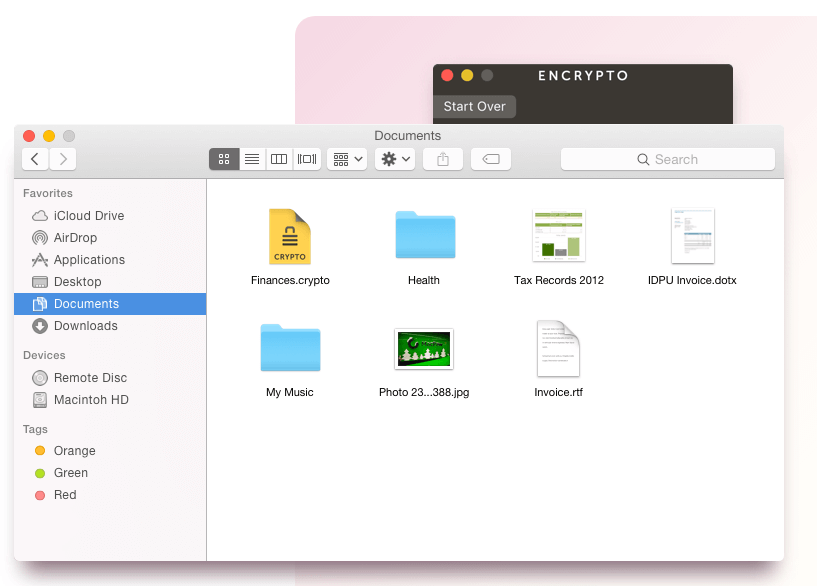 9. Objective-See
Coming in at #9 on our list is Objective-See, a unique recommendation because, rather than being a single application, it is a family of applications designed to tackle one security issue or the other. Other its belt are applications such as:
KnockKnock and BlockBlock, security tools that fish out software that repeatedly tries to install itself.
Dylib Hijack Scanner, a probing tool that checks vulnerable system files to confirm compromise.
Ransomwhere?, a crypto tool for monitoring encrypted files in order to alert users of suspicious activity.
Lulu, a network tool that prevents intruding malware from remote servers.
Lockdown, a lightweight audit tool for scanning and fixing Mac OSX configurations.
Objective-See has over 12 applications that focus on specific security threats. Head over to the website to see for yourself which one suits your requirements.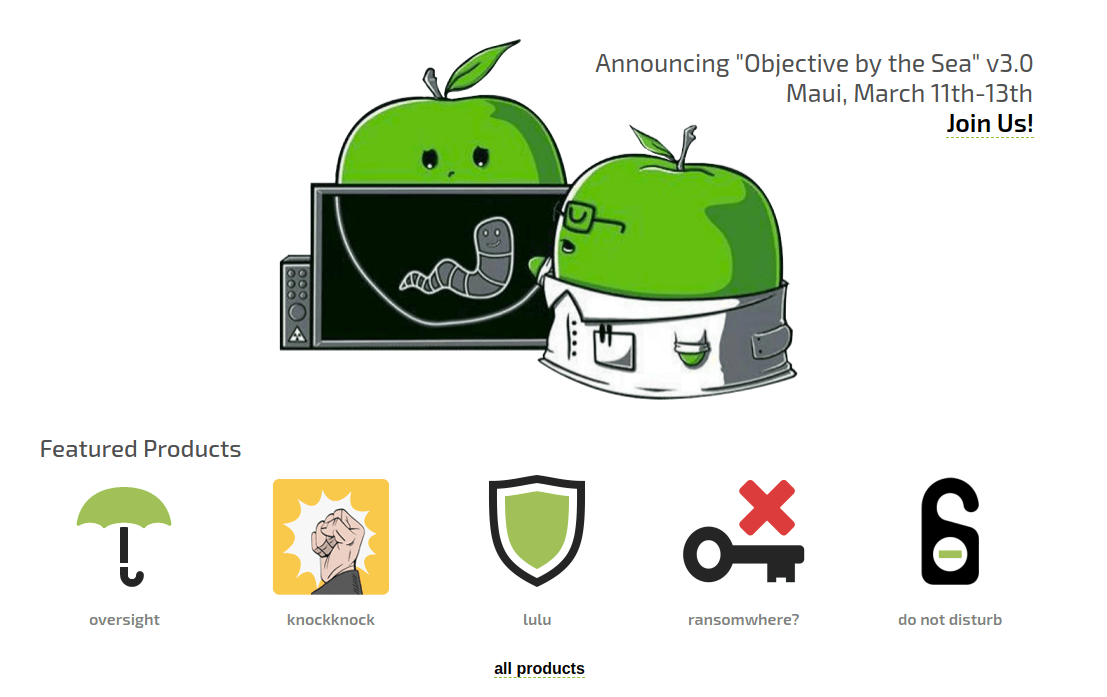 10. Syncthing
Syncthing is a free and open-source decentralized file sharing multi-platform software that works to securely sync files between 2 or more devices without the need for IP addresses or any advanced configuration. All communication is secured using TLS and each node is assigned a strong cryptographic certificate to allow for only explicit connections.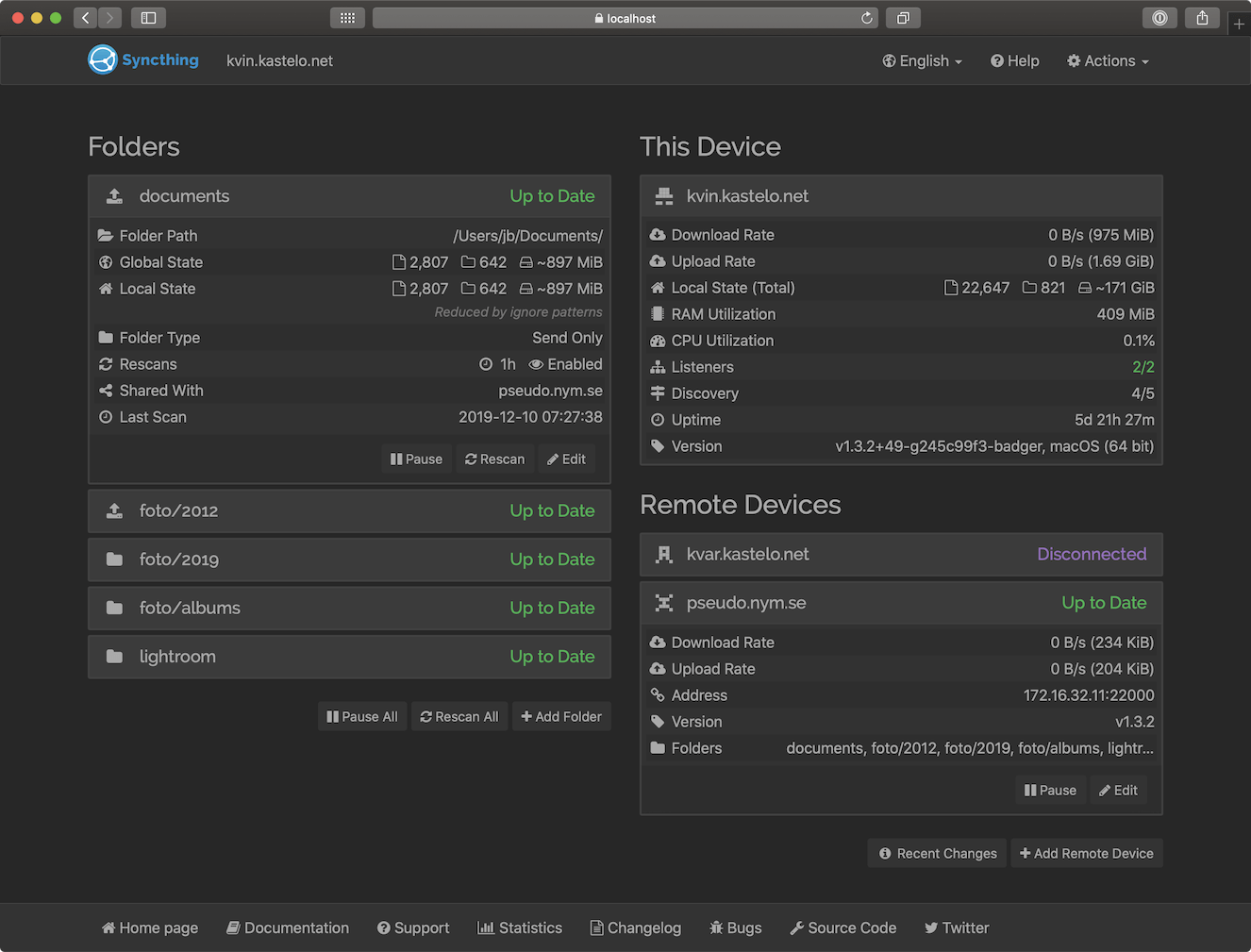 See Also: Best Free Antivirus Software for Mac
Security Check
If you are strict about the type of applications that are installable on your machine then you want to ensure that permitted software is restricted to downloads from the App store.
Head over to Security & Privacy from your System Preferences and turn on the firewall. This ensures that all applications that have been authenticated by Apple can install on your computer – reducing the chances of malware infection.
Mind you, all macOS applications are free to use with essential features coupled with a sleek, modern user interface. If you are interested in enjoying a more extensive feature list then you'll need to shell out some cash for their premium version.