2020 is over and it's finally time for you to check out this so-called "Open-source Linux operating systems" for yourself to see what the hype is all about. Or maybe you're not all that new to Linux but you would like to reset your journey with a distro that is designed with ease of use in mind. Either way, you're in luck.
Different from my article on the Best Linux distros for developers, my focus today is on a list of the best Linux distros that any beginner – new to computing or the Linux world – can get up and running with.
1. Ubuntu Budgie
Ubuntu Budgie, formerly budgie-remix, is an Ubuntu flavor designed with a focus on elegance and simplicity. Its UI can be likened to a beautiful replica of the macOS UI coupled with similar features like the hot corners function, weather applets, etc.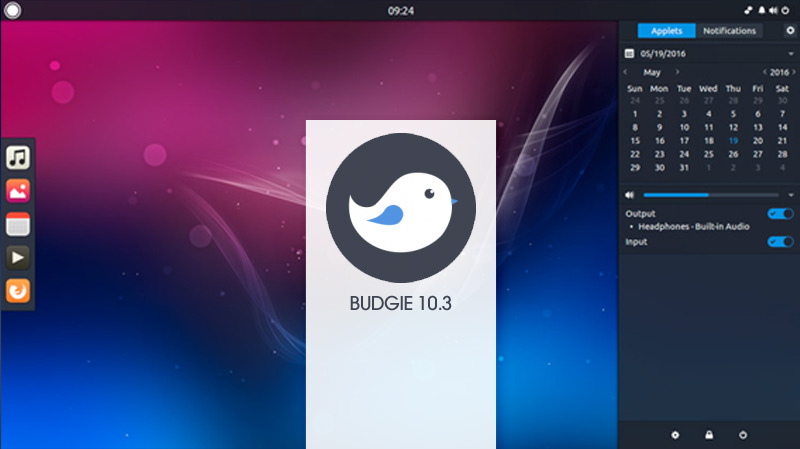 Its default environment is the Budgie desktop, a custom-built desktop environment that was originally created by the Solus project and then rewritten to integrate strongly with the GNOME stack coupled with other eye-candy features such as the customization center and Raven notifications.
2. Linux Mint
Linux Mint is a Debian-based distro created from Ubuntu with the goal of providing users with a classic desktop experience coupled with nifty tools and multimedia support right out of the box. It features an easy-to-use web-based package installer and a GUI reminiscent of the Windows platform.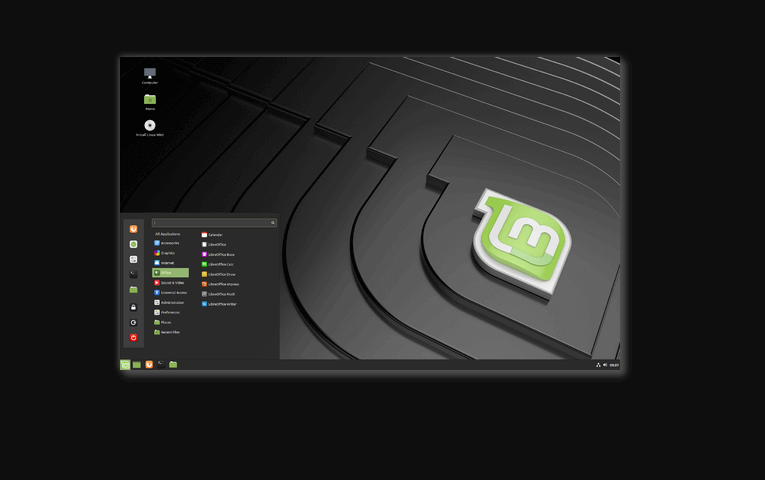 [ You might also like: 10 Reasons to Use Linux Mint ]
3. Manjaro
Manjaro is a user-friendly Arch Linux-based distro built with the aim of making all the features in Arch Linux available to both technical and non-technical users in the simplest ways. It is a rolling release with features such as automatic updates, custom scripts for graphics management, automatic hardware detection, and desktop personalization, among others.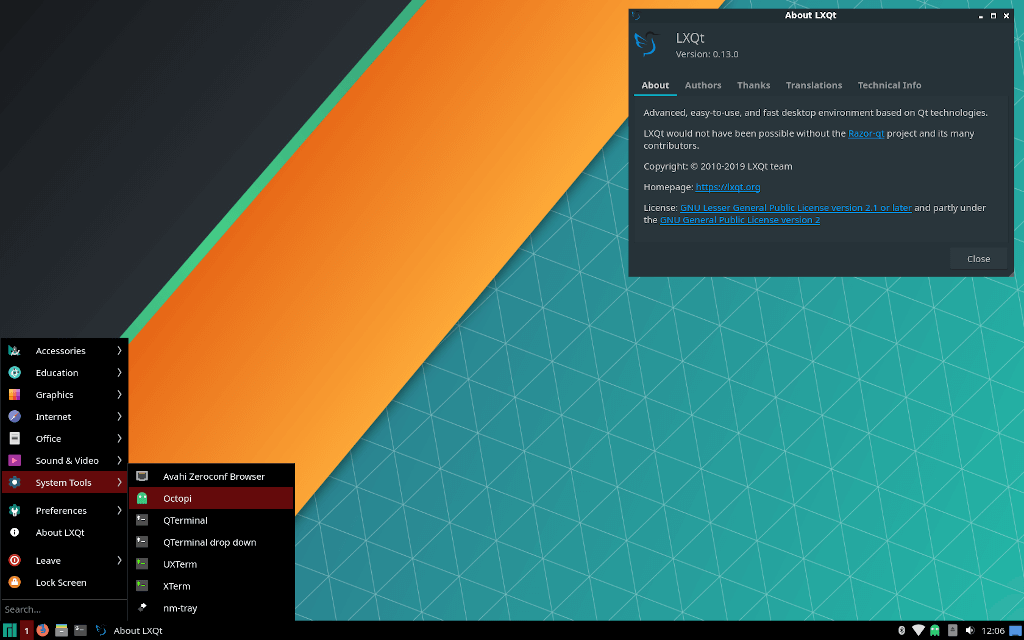 [ You might also like: 10 Reasons to Use Manjaro Linux ]
4. Deepin
Deepin is a Debian-based distro built with the aim of providing users with a computing environment that is powerful, beautiful, and easy to use. Virtually all of its software is built in-house by the development team and this goes a long way to bring the activity flow of the OS, animations, etc. together like an adhesive to promote immersive user experience. Deepin is easily among the most beautiful distros you can get up and running with right out of the box.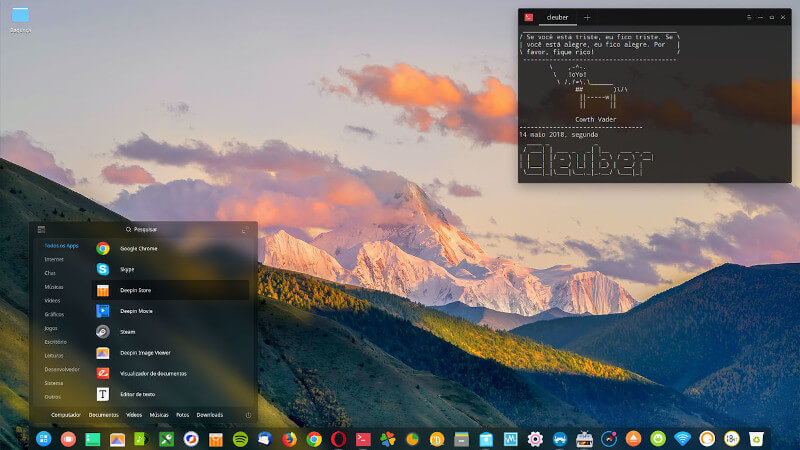 5. Xubuntu
Xubuntu is an Ubuntu-based community-developed Linux distribution (also referred to as a flavor,) that combines ease of use with elegance. It aims to satisfy the needs of users who want to enjoy a modern look on their desktops, notebooks, and laptops without trading off efficiency or needing to purchase expensive hardware. Xubuntu ships with the stable, lightweight, and easily configurable Xfce.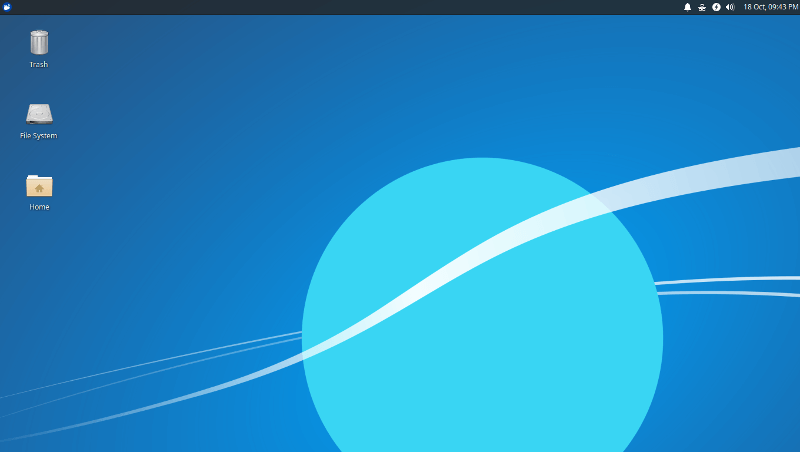 6. Elementary
Elementary is a fast, privacy-focused, Ubuntu-based distribution designed to be a Linux replacement for MacOS and Windows. Easily one of the most beautiful distros right out of the box, Elementary features sleek animations, a custom desktop environment that goes by the cool name of Pantheon, and other custom applications for multimedia files and operations, as well as familiar apps like Epiphany web browser and a fork of Geary mail.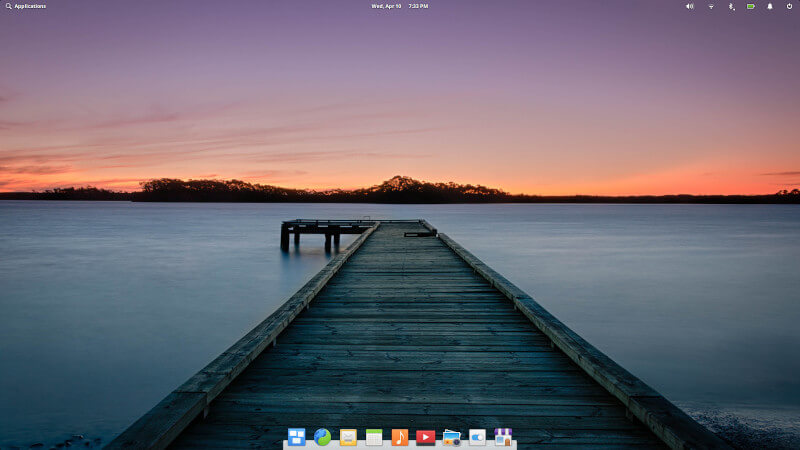 7. Zorin OS
Zorin is another Ubuntu-based Linux distro designed to have a UI similar to that of the Windows Operating System. It is built with the goal of enabling Linux users to enjoy all the features available to Windows users including running Windows programs and this is why many of the software it ships with are similar to those in Windows. It is available in different editions including Ultimate, Lite, Core, and Education.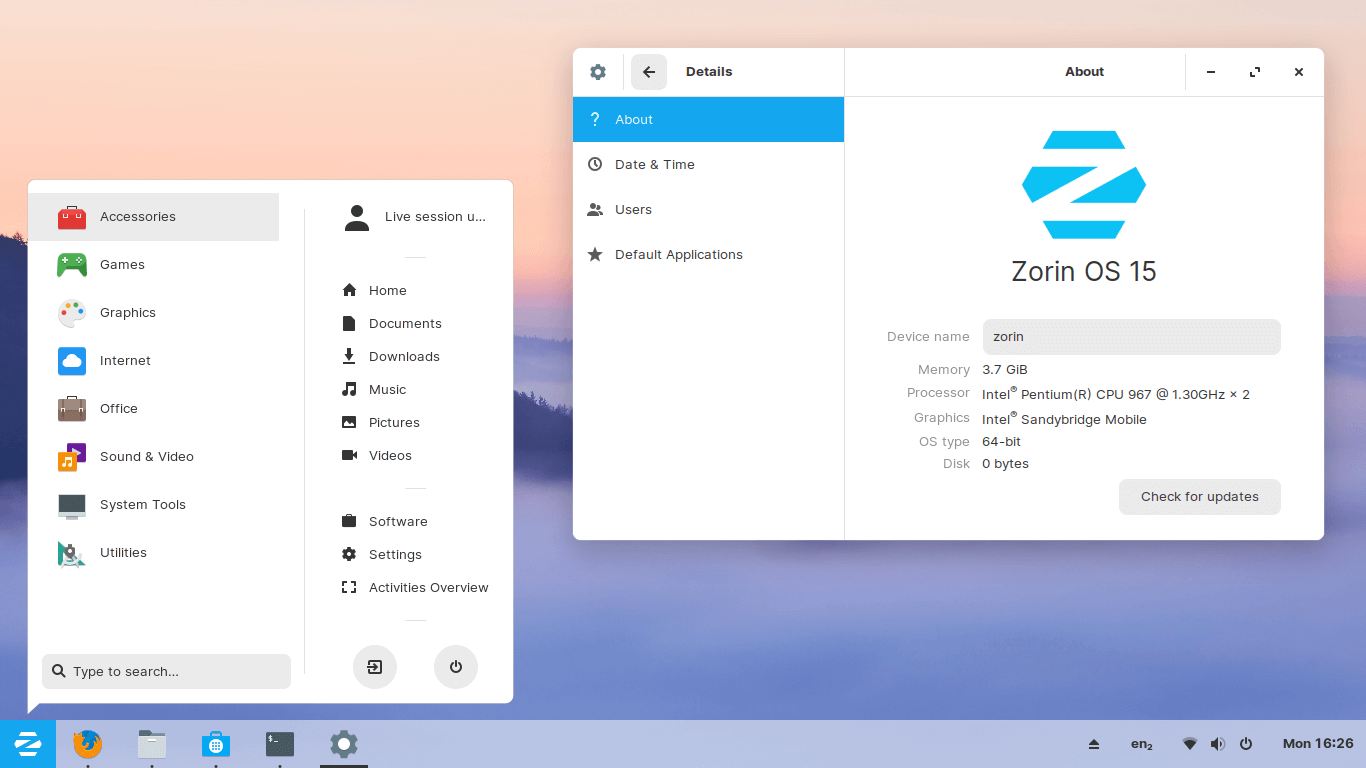 8. Solus
Solus is an independent Linux distribution built from scratch with a custom desktop environment, Budgie, which is designed to integrate with the GNOME stack as well as to emulate the appearance of GNOME 2, a fork of 'PiSi' to make its own package manager 'eopkg'. Note that Solus is designed for speed and elegance but only on 64-bit architectures.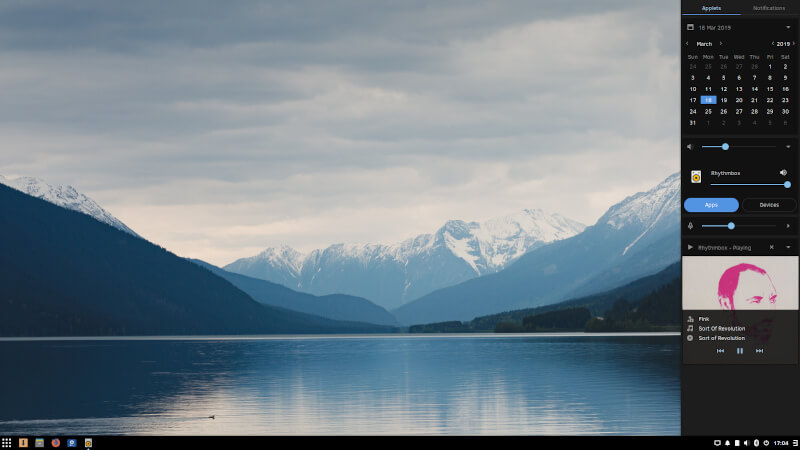 9. Peppermint
Peppermint is a Lubuntu-based distro designed with a focus on speed, hardware compatibility, and resource efficiency. It offers users features such as panel switching, pre-installed applications, ICE for creating site-specific browsers, and several customization options such as menu editing using its very own Menulibre and a GUI font DPI settings utility.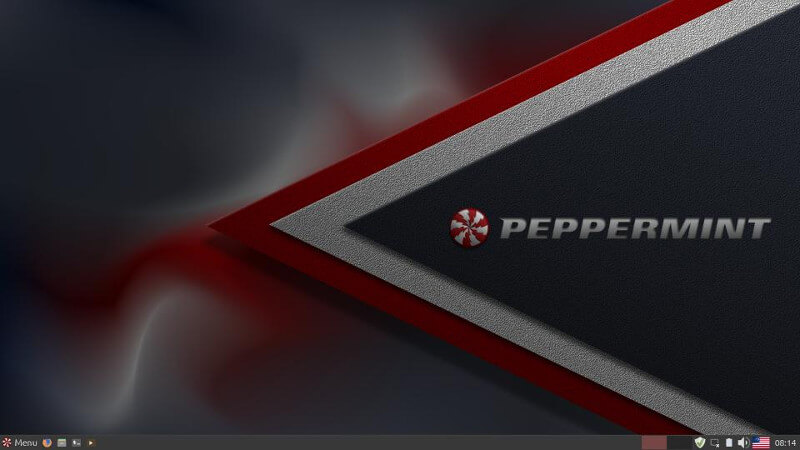 As if that's not all, it employs a hybrid LXDE/Xfce desktop environment and directly integrates with cloud-based apps to provide users with the best of both worlds.
10. Ubuntu
Last on this list but definitely not the least, Ubuntu is the world-renowned Debian-based Linux distribution designed with the aim of making the awesomeness of Linux to the world. It runs on desktops, in the cloud, on servers, for IoT development, and containers while fronting a beautifully designed and user-friendly GUI. It arguably has the biggest user community in the Linux community and is sure to be an excellent first Linux distribution for any computer user.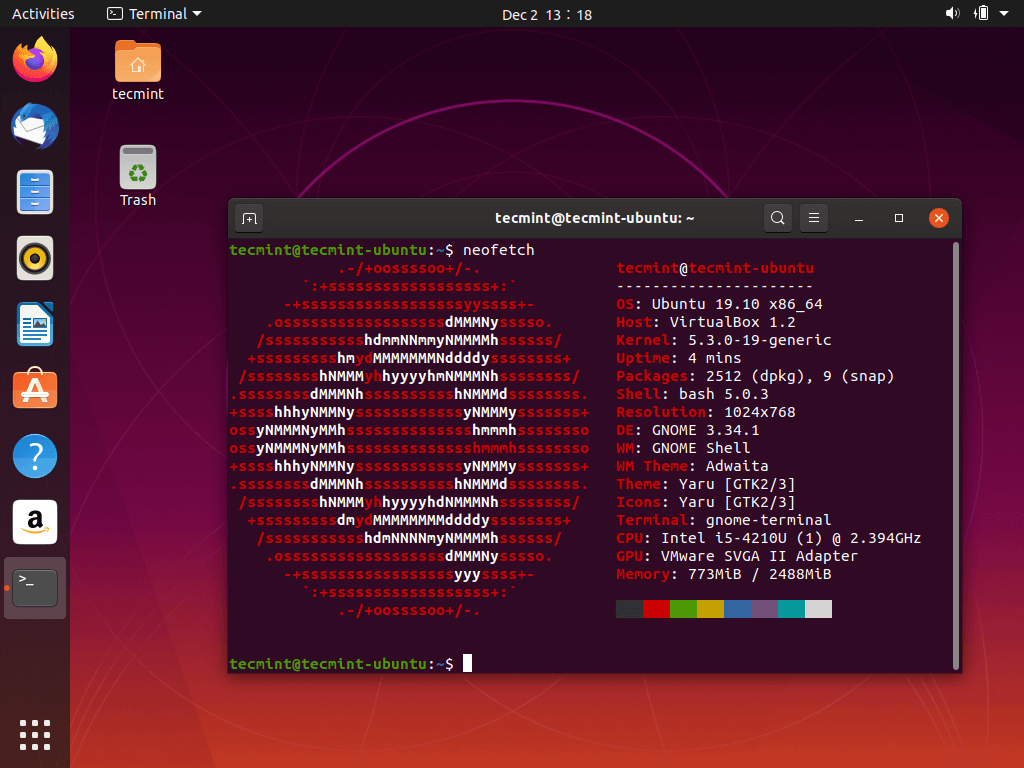 You might have noticed that the listed distros are either Debian (specifically Ubuntu) or Arch Linux-based and this goes to show how much approval the aforementioned Operating Systems get from the Linux community so you can't go wrong with any of the options.
That notwithstanding, every distro rubs users differently and it is your place to check them out yourself and conclude on which one you're comfortable with the most.