MPV Video Player is a free, open-source and cross-platform media player with tons of features including support for frame timing, MKV chapters and subtitles. It boats a responsive video player application with minimal design-based layout that is easily customizable with themes.
It is seen by many to be a good alternative media player app to the mighty VLC since it can take almost as many media formats as VLC without requiring as many resources. This is, of course, a no-brainer, given that MPV is essentially a CLI application. It does have a default stock Graphical User Interface just in case you would prefer to run things that way.
MPV is easy to use. Hover your mouse over its player to activate a small OSD controller to perform the typical control functions including the options to play & pause, seek, toggle subtitles, and switch audio tracks. Its hardware is sped up by FFmpeg so be rest assured to get excellent playback performance.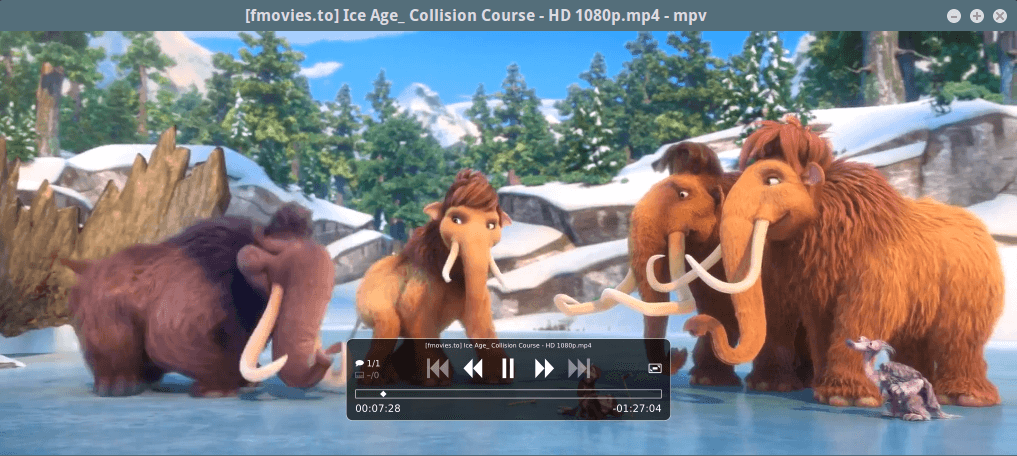 Features in MPV Player
Free, cross-platform, and open-source
Play web radio and video streams
Several audio and video filters with support for live effects
Edit and improve audio quality
Customizable with themes
Support for MKV chapter, VDPAU and VAAPI
Supports DXVA2 on Windows and VDA and VideoToolbox video on macOS
Support for subtitles
Manipulate video frame rate
Supports frame timing and interpolation
GPU accelerated to offer hardware speeds
[mks_button size="medium" title="MPV One-click Install" style="squared" url="apt://mpv" target="_blank" rel="nofollow" bg_color="#3d7911″ txt_color="#fff" icon="fa-download" icon_type="fa" nofollow="1″]
So, folks, do you prefer MPV to VLC, or do you think VLC will probably remain your favorite forever? Share your thoughts in the comments section below.