Nuclear is a beautifully designed Open Source multiplatform music streaming app that fetches media content from multiple online sources including YouTube and last.fm. The app has a simple yet glossy UI and does an excellent job at playing audio files.
It was developed using Electron and can be thought of as the GUI version of mps-youtube with just a few customization features under its belt.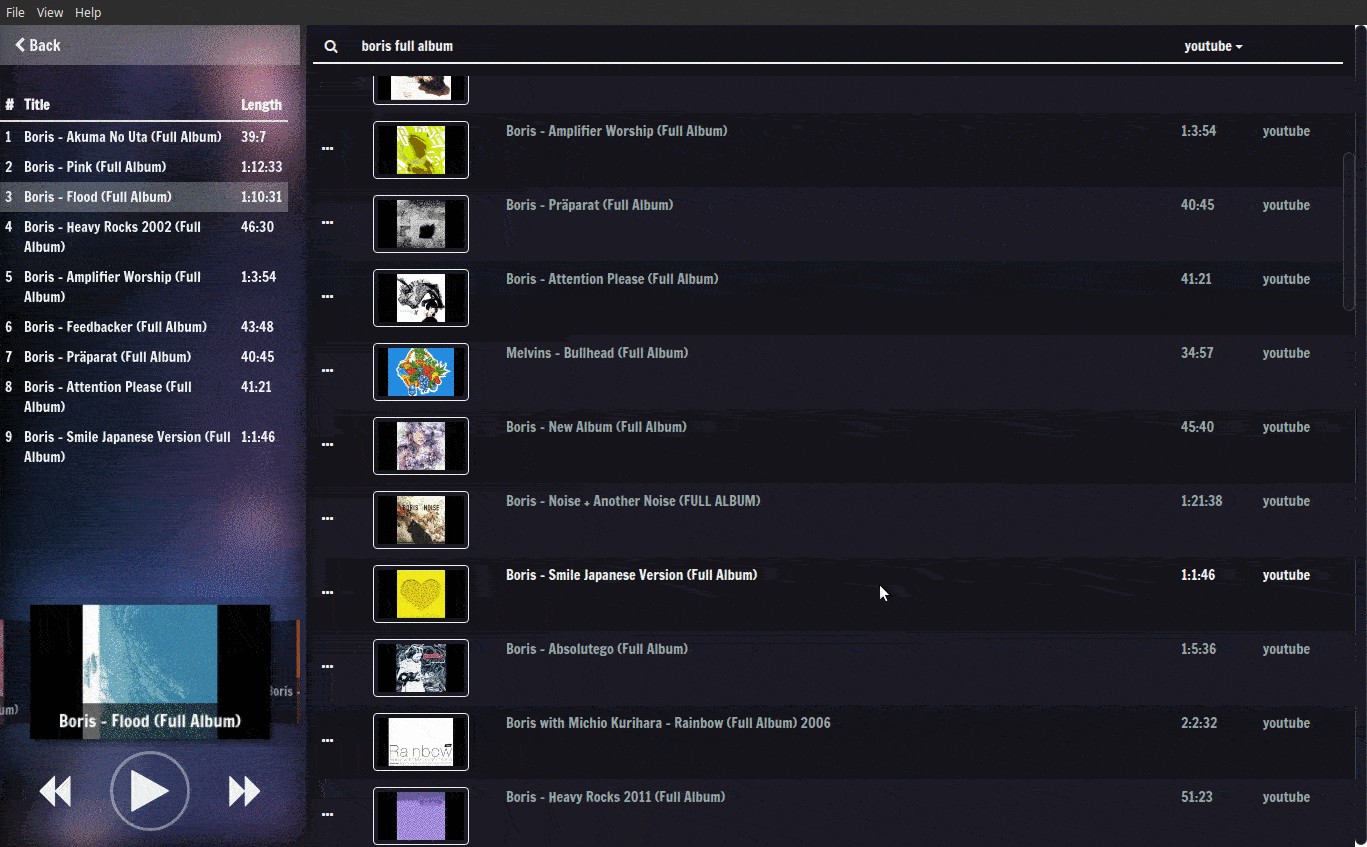 Feature Highlights in Nuclear Player
This is a relatively new project and so it can't boast of unique features yet; but maybe the plan is to keep the app simple. At the moment, Nuclear provides following features:
Music Streaming from Multiple Sources – Retrieve music from Youtube, YouTube Playlists, Vimeo, Spotify, Deezer, SoundCloud, and Bandcamp free of charge.
Last.fm Radio Integration – Log into your last.fm account to listen to radio right from within Nuclear. This option is in the Settings panel.
Access to Offline Music – Apart from streaming music content online, navigate through your music folders and enjoy Nuclear like another simple desktop music app.
YouTube Integration – Searching for related songs in youtube and download them directly.
Install Nuclear Player on Linux
Currently there isn't any PPA repositories available to install Nuclear Player, but there are .deb packages for Debian/Ubuntu based distributions and AppImage (cross-distribution) packages are available to install in Linux.
For other Linux distributions, you can download source package from here:
Granted, you might not be convinced to leave Spotify or Rhythmbox for Nuclear but isn't it awesome to know that there's a decent-enough alternative with a motto "enjoy music for free Forever", that you can always use?
Tell us what you think about Nuclear player below.