An Accounting Software is an complex application that enables businesses of any size to manage data especially financial data and ensure that all resources end up in the right place.
Any such software that is good has the ability to gather, analyze, summarize, and report financial data and some even go an extra mile to automate certain tasks, implement contingency strategies, and allow for custom functions.
Here is a list of the best accounting software for Linux platforms that are not only open source but also free or low-cost.
1. Apache OFBiz
Apache OFBiz is a free, open source, and cross-platform suite of business apps that offer several out-of-the-box (OOTB) modules for advanced ERP tasks such as order management, contracts, payments and billings, catalog management, e-commerce, and many others.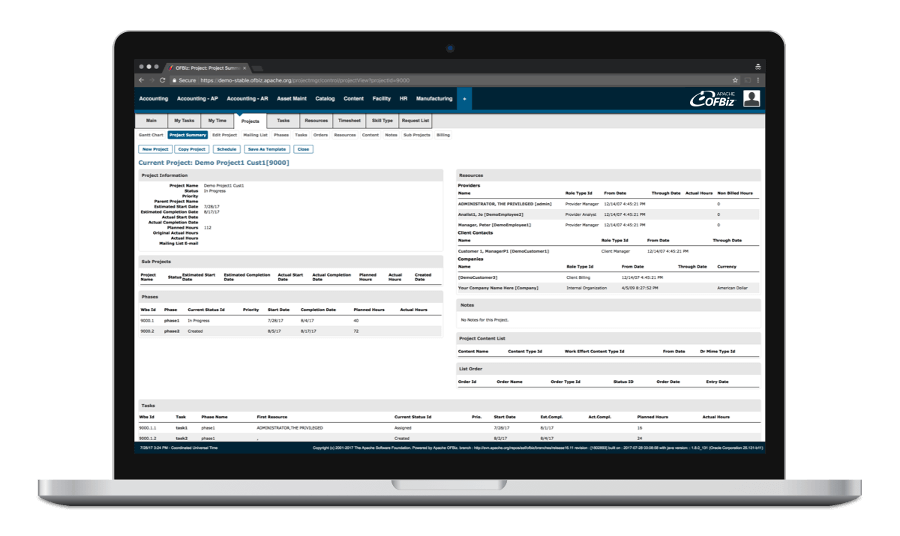 2. FrontAccounting
FrontAccounting is an Enterprise Resource Planning software aimed at large businesses especially companies into sales and manufacturing. Its features include managing payments, items and inventory, assets, invoices and credit notes, purchase and sales orders, a built-in ledger with a budget, etc.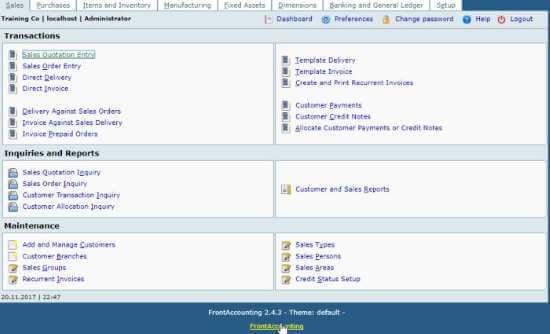 3. Openmiracle
Openmiracle is a free and open source accounting software with all the features necessary for managing any type of business including flexibility thanks to its customization options, a beautiful UI, and plugin extensions.
Its name comes from a combining Open (for free and open source) with miracle (for Manage Inventory Revenue Assets Capital Liability Expense.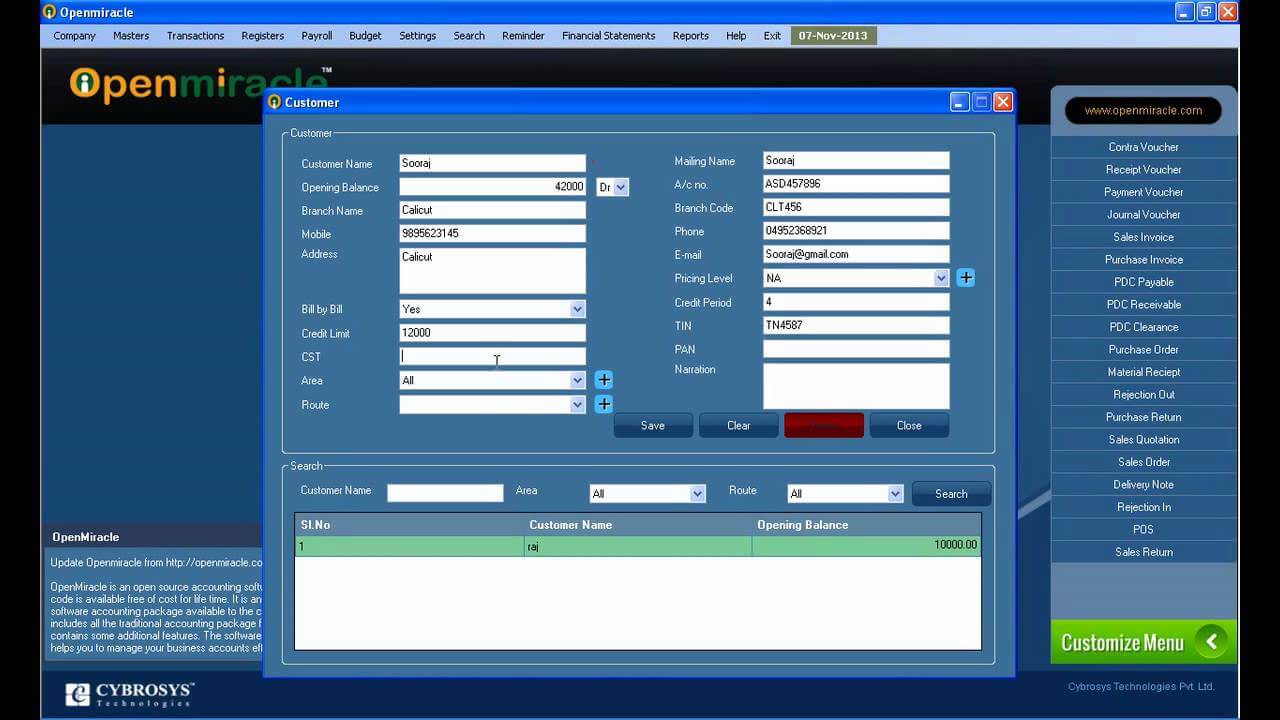 4. GnuCash
GnuCash is a free and open source cross-platform accounting software for personal and small businesses. It is designed to be used as a checkbook register with the ability to track income and expenses, bank accounts, stocks, etc.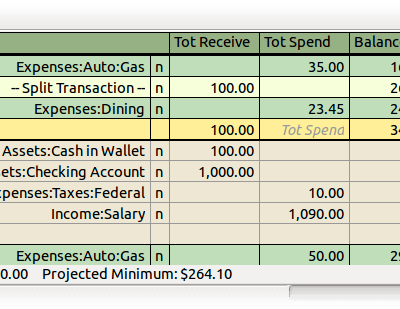 5. Akaunting
Akaunting is a free and open source online software aimed at small businesses in order to facilitate their accounting activities.
It features a beautiful, colorful UI and can be used from any device connected to the Internet to manage transactions, create invoices, receipts, and reports, monitor cash flow, etc.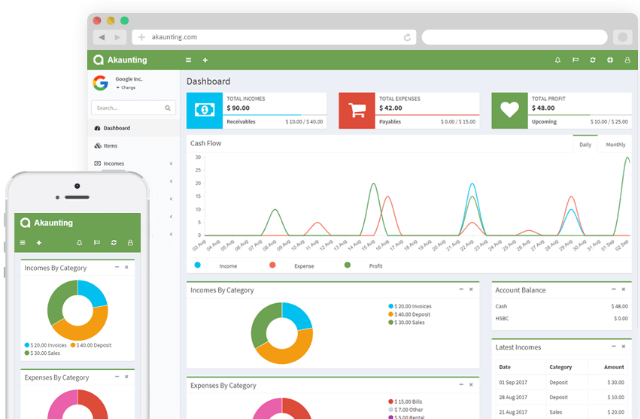 6. LedgerSMB
LedgerSMB is an accounting application that aims to liberate small and mid-size businesses by providing users with invoicing, inventory management, quotations, order processing, document exports, general ledgers, etc. for them to build their business.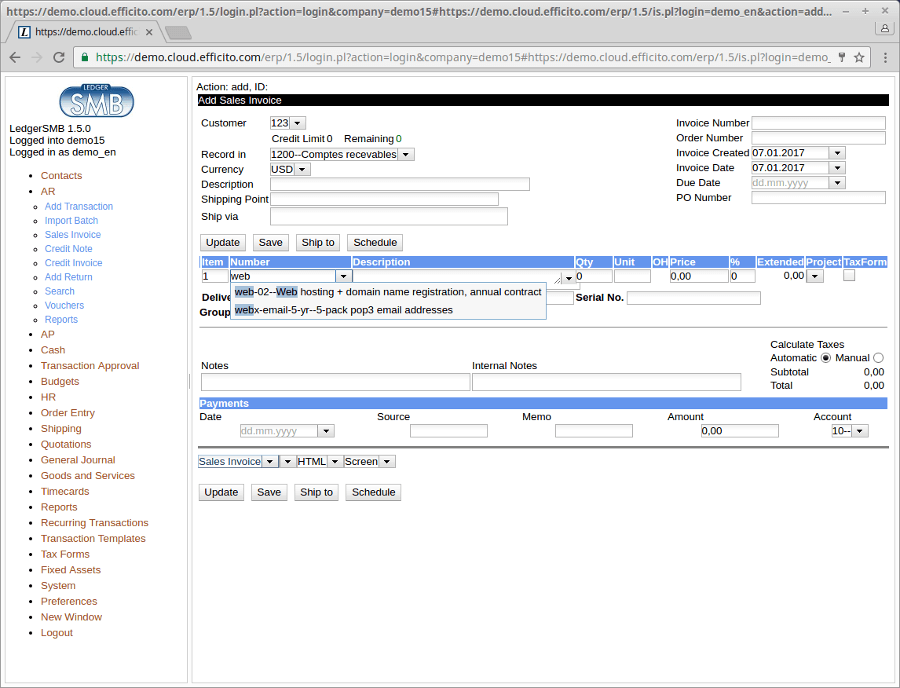 7. Compiere ERP
Compiere ERP is a modern, low-cost open source ERP and CRM business software aimed at small and medium-sized businesses involved in retail, distribution, and service and manufacturing.
It has a community edition which offers various features for several business models save for support form Aptean and automated upgrade tools – those are only available to enterprise users.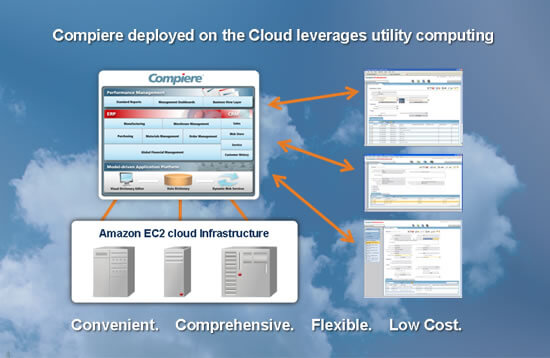 8. Manager
Manager is a free, open source and cross-platform accounting software that provides small businesses, companies, and organizations e.g. dental clinics, science labs, wholesalers, etc. ERP functions for managing their accounting processes, customers, reporting, and a ton of many other features.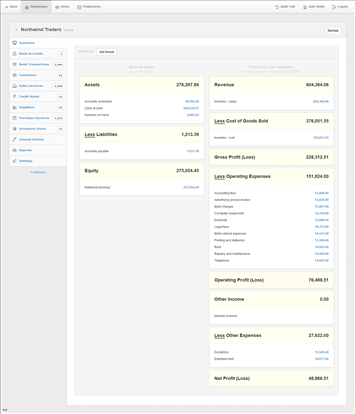 9. Frappe Accounting
Frappe Accounting is a free and open source accounting application that provides small t- mid-sized businesses with invoicing, payments, GST, and reporting features in order to categorically boost their performance.
It ships with OOTB financial statements, tex templates, customer & supplier modules, customizable charts, etc.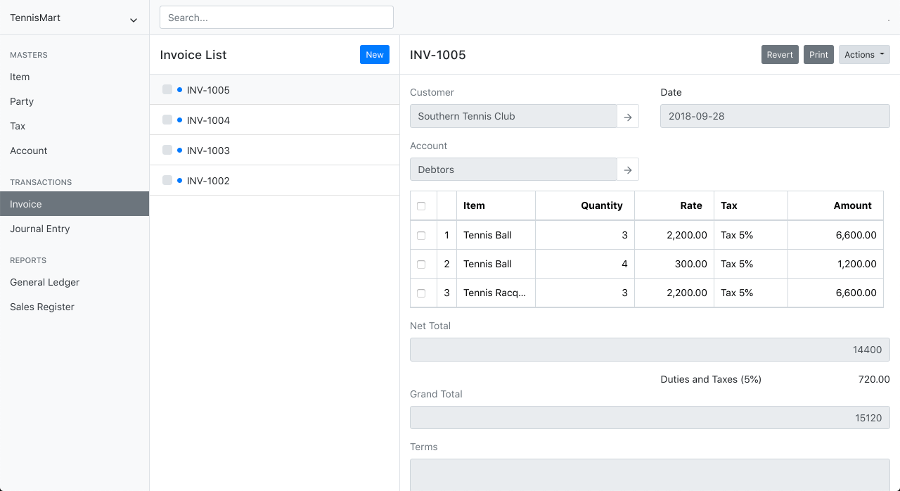 10. Grisbi
Grisbi is a free, simple and open source accounting software for managing finances. It was created over 14 years ago and has since been in active development to enable personal and small business owners to carry out simple entry accounting tasks.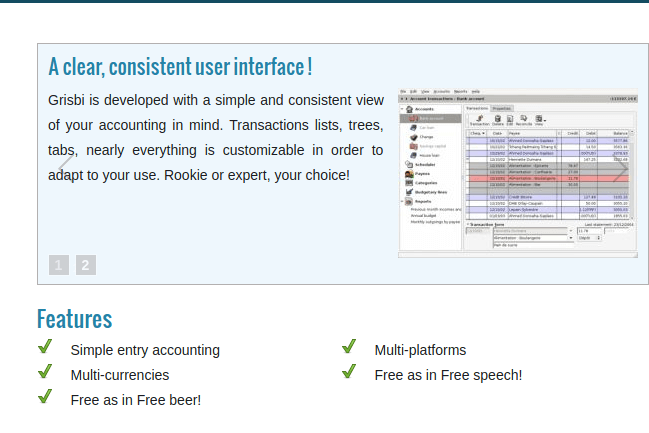 Now that you can pick an option from my list I assure you of an exponential boost in your business performance. All of them are designed to be flexible and powerful, yet easy to use.
Are there other awesome open source accounting apps for Linux that are not included? Drop your suggestions in the comments box below.