The advent of smart computational software brought a lot of relief to workers in different walks of life especially to those in business. Programmers have successfully created software like Electronic Medical Records apps and Content Management Systems to enhance workflow and nobody is left out.
Read Also: Open Source Lab Management Systems for Doctors
As a humble reminder that no single field is ignored by the open source community, here is a list of the best free management software for veterinary practice and they are all free.

1. Ababu
Ababu is a user-friendly veterinary Practice management (VPM) software with a dashboard from where you can manage animals in your care, their visit dates, birthdays, owner details, vaccination appointments, etc.
Whether it's running on a single computer, within a local network like a veterinary clinic, or through cloud computing over the internet, Ababu aims to be versatile. Its goal is to become a multi-platform solution which is compatible with Windows, Mac, Linux, tablets, and mobile devices.
This free and user-friendly application is not only available in multiple languages but also aspires to assist veterinarians globally in treating a wide variety of animals and pets.
Ababu is committed to providing accessible and effective veterinary management support worldwide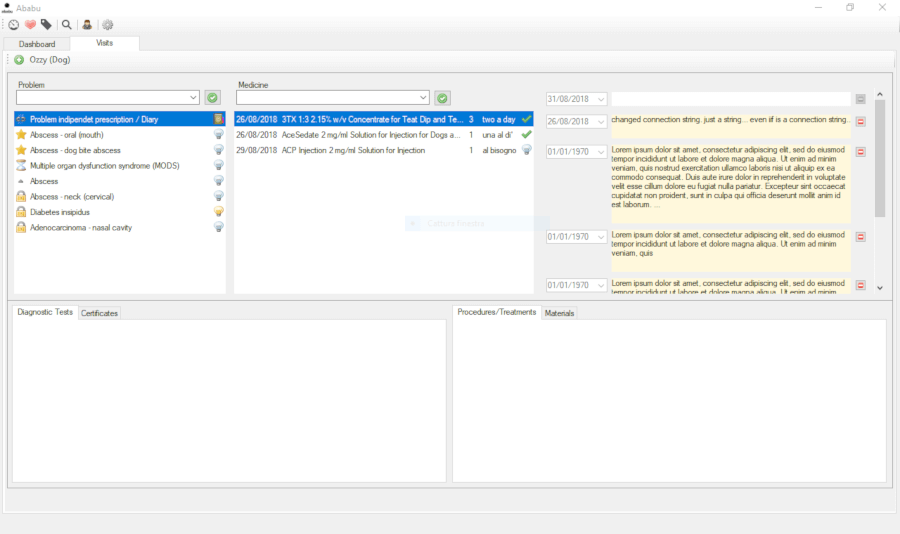 2. OpenVPMS
OpenVPMS is a robust software management tool for veterinary practitioners because of its wide user options. You can use it for managing stock, finances, patients, and customers. You can also use it to create reports, transfer data files securely, and schedule appointments.
You can install it on a Linux server or run it in your browser. Its GUI is far from modern but the fact that it has stood the test of time proves that it can take on whatever task you give it.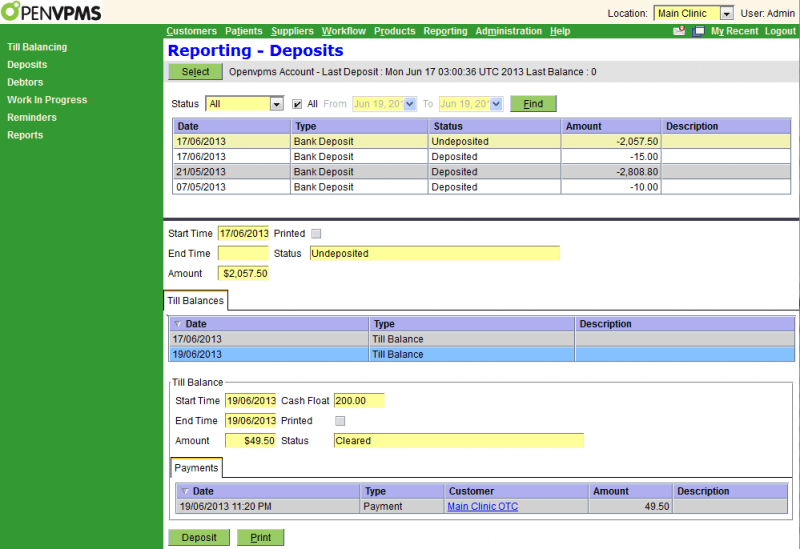 3. Vettev
Vettev, like OpenVPMS, can handle creating and managing medical records, reports, administrators, etc. It features a simplistic GUI with one toolbar housing the options for entering animal and animal-owner details, creating invoices, reports, appointments, etc. and you can see everything in a single page.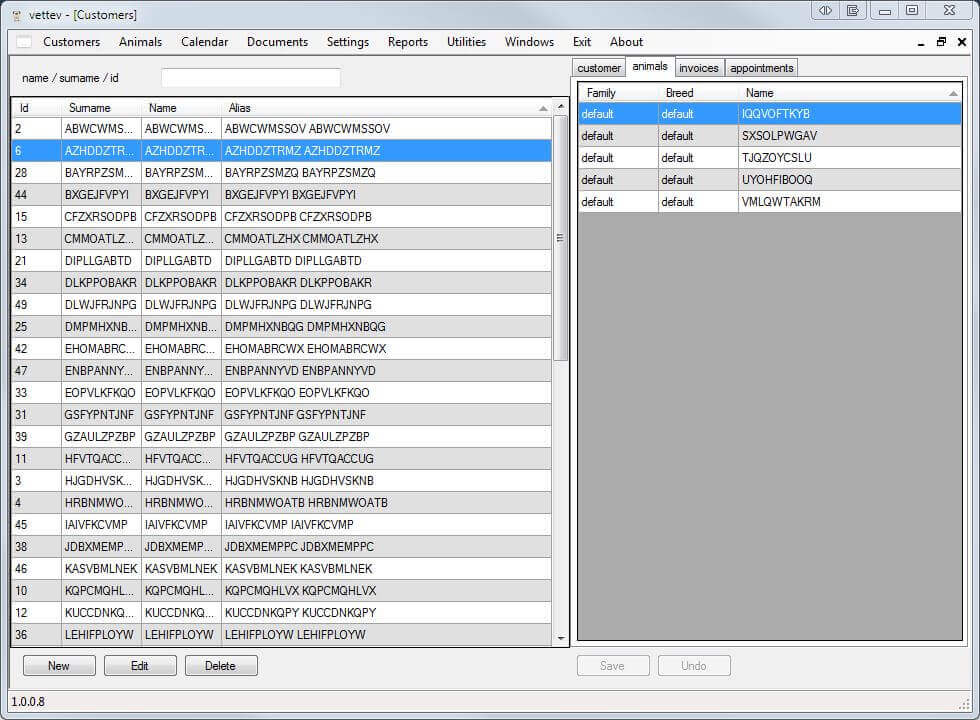 4. Animal Shelter Manager
Animal Shelter Manager is a cloud-based service that enables you to create records of animal shelters complete with their location, health conditions, billing status, etc.
You can use it to manage both medical and customer records, reports, waiting rooms, laboratory appointments, finances, etc. and its first version is available for free at sourceforge.
If you would rather use an improved version then you can grab its latest version with a monthly (or annual) subscription fee.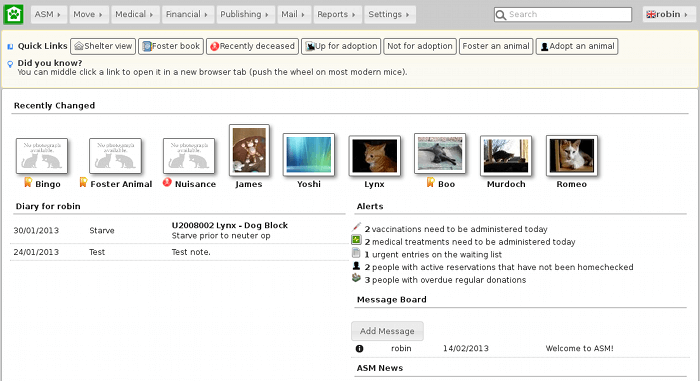 5. VetGeo
VetGeo is another cloud-based management solution for vets but it features a clean modern GUI and supports working with multiple veterinary clinics.
VetGeo is easy to use and you can search for settings, animals, clinics, etc directly from within the search bar which lives at the top of the app window.
VetGeo is the only title in this list that is not open source but it is too awesome to be left out – especially considering the tens of other veterinary clinic management apps that have been abandoned or discontinued.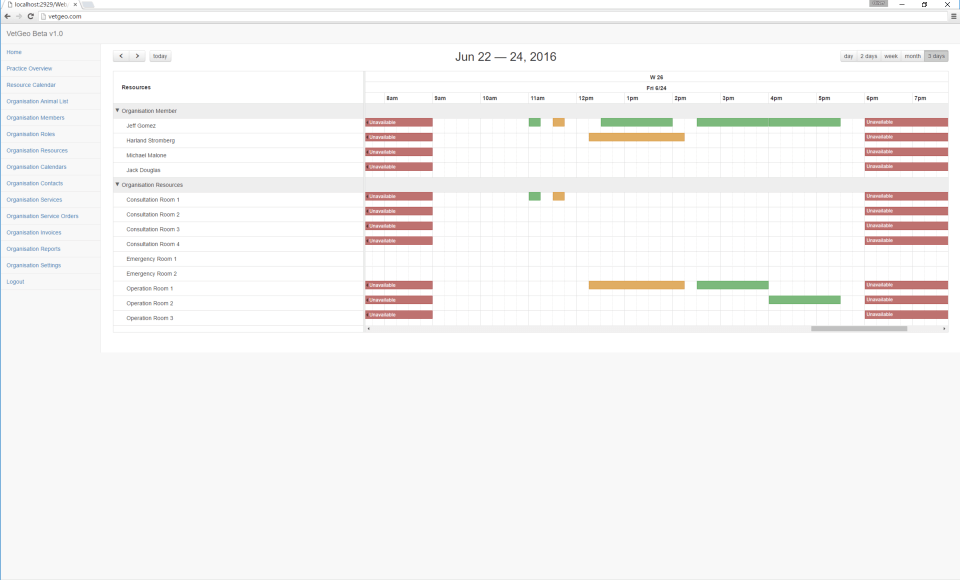 6. Evette
Evette supports both Linux and Windows platforms and despite the fact that it has been discontinued, it remains a veterinary clinic management software to contend with.
It is free and open source with a simple GUI that anyone can easily get up and running with. It supports adding animal medical and customer records, managing invoices, and appointments.
Conclusion
All the listed software offer almost the same options but they may appeal to you differently so feel free to check them all out in order to make an ultimate decision.
Do you have any experience with software listed above? Or do you have suggestions for us? Drop your comments and questions in the discussion section below and don't forget to share our posts.