Are you tired of the hustle of having to install your favorite apps in Ubuntu, then worry no more, OrbitalApps brings you a new generation of portable Linux applications for free. All the portable apps are in compressed .ORB (Open Runnable Bundle) file format and are meant for Ubuntu 16.04 LTS Xenial Xerus.
Some of the supported apps include among others: Mozilla Firefox, LibreOffice, VLC Media Player Thunderbird, GIMP, Kodi, ISO Master, Audacious, FileZilla plus many more.
You can view a full list of all the portable apps from here but in this overview, we shall look at the features of these apps, how they actually work and how to use them.
Features of ORB(Open Runable Bundle) Apps
The .orb format apps have the following features:
no need to be root to run apps
simple, open by clicking and use
they start in seconds
they are compressed, therefore small in size
portable
open source
cryptographically signed with these security features
How the .orb apps work
There is no need to install any app, when you run an app from a folder or USB stick, it will automatically get in to the "Portable" mode, and this means that all the app settings are stored within the folder or USB stick you have the apps on.
How to use the apps
The apps are launched from within the ORB Launcher app which you can download from OrbitalApps website, so you need to install it before you can start using the apps. There are many ways to install the ORB Launcher app and they include:
1. Download the ISO installer
Move to the download folder and right click on the ORB launcher file, open it with Disk Image Mounter.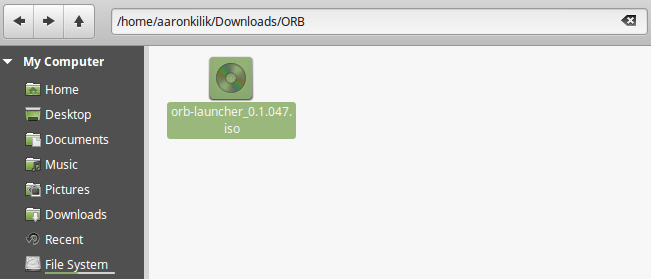 Then move to the mounted folder and open autorun.sh and Click Run in Terminal or Run. In this guide, I used Run in Terminal to install the ORB Launcher app.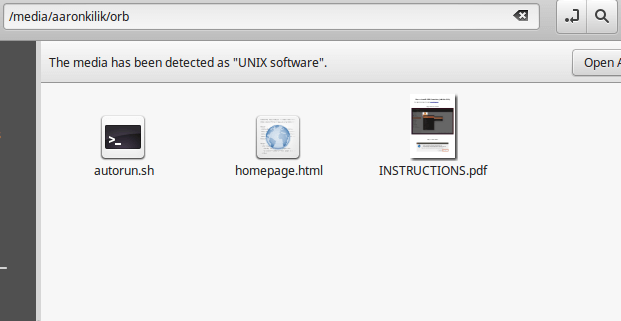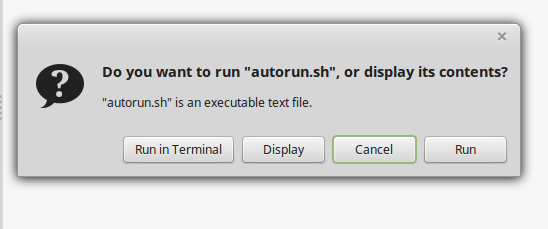 Before the actual installation, you will be prompted for your user password, enter it and authenticate.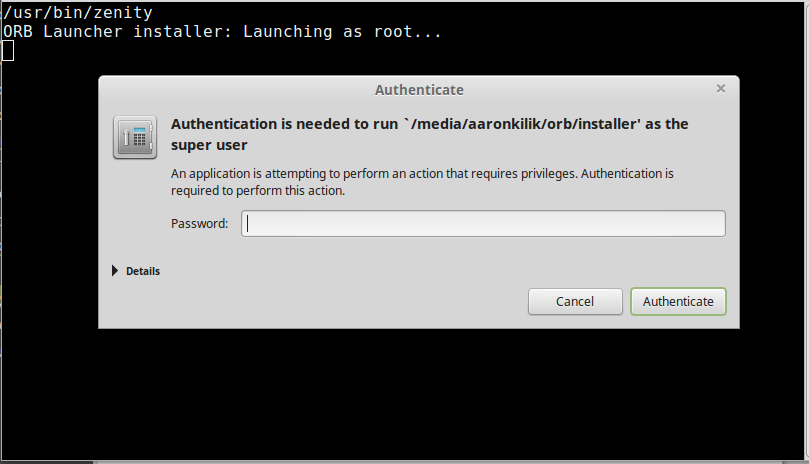 Wait until you see the message below, showing successful installation.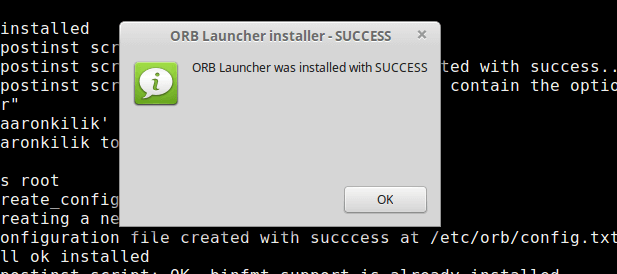 2. Automatic Installation
Open a terminal, and then run one of the commands below:
curl http://www.orbital-apps.com/orb.sh | bash
or
wget -O – https://www.orbital-apps.com/orb.sh | bash
3. .deb installer
Download the ORB Launcher app as a .deb file and install it as follows:
sudo dpkg  -i ~/path/to/file/orb-launcher_0.1.047.deb
After successfully installation of ORB Launcher app, you need to reboot your system for the changes to take effect.
When that is done, you are good to go, simply download any supported portable app from here, and use it. For example download portable versions of blender, mozilla firefox and vlc media player as shown in the screen shots below: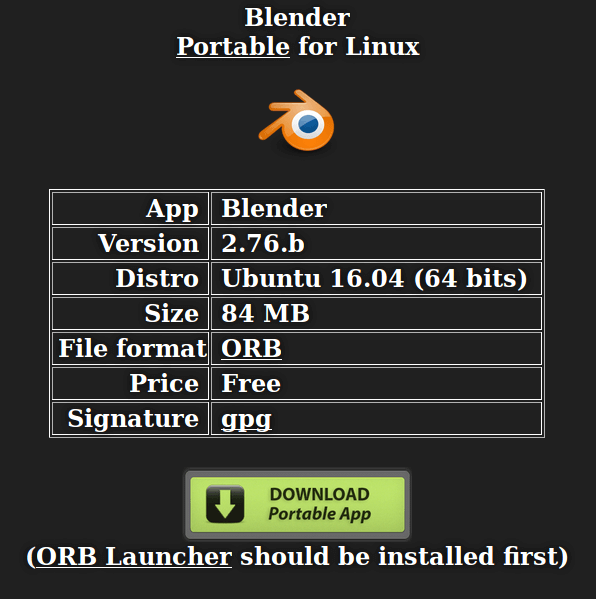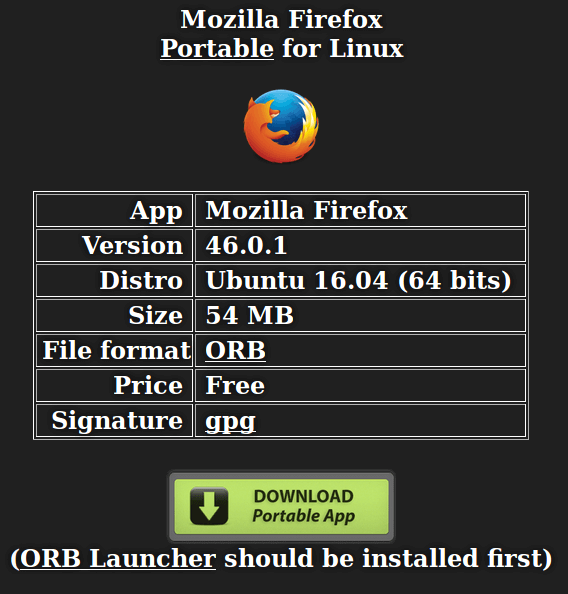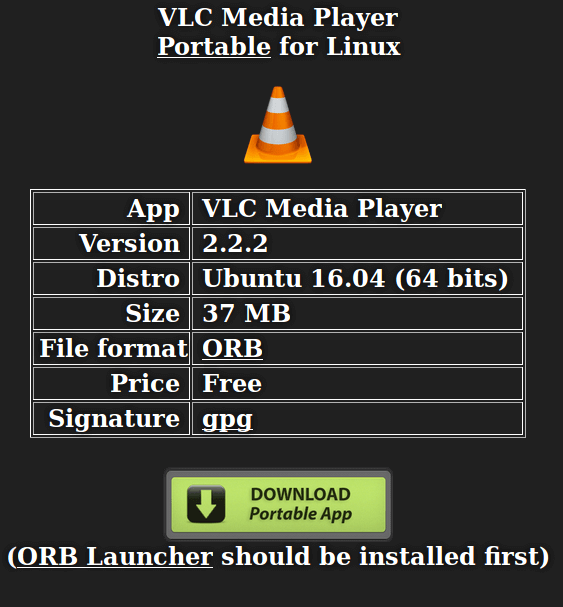 Here is my folder containing all the portable apps I have downloaded, to use any app, i can simply open it using ORB Launcher app.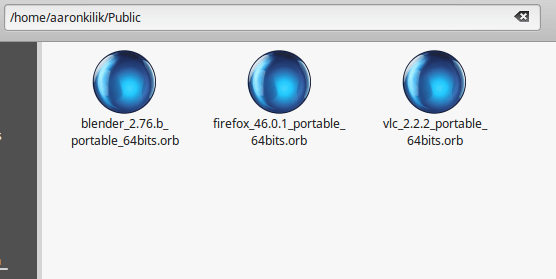 You can also download and use superdebs on your Ubuntu 16.04 system. Easy and simple, although these apps are only designed for Ubuntu 16.04, you can use them on the latest versions other distros such as Debian and Linux Mint though not guaranteed.
The use case of the portable apps will be mostly particular to the individual using it. Have you tried it it before? If yes, in what situations do you use it? Let us know in the comments below.