Q4OS is an open source Debian-based distro that boasts a UI similar to that of Windows XP and Windows 7 straight out of the box. It focuses on long-term stability, security, speed, and reliability.
Q4OS was created not too long before Microsoft ended support for Windows XP on April 8, 2014. After this period many Windows users who had not completely transitioned from XP were forced to use workstations that were vulnerable to security threats, app bugs, and general unreliability.
The dev team tagged it "the right desktop for your business" and they have their commercial support feature to back it up – they are ready to provide client support by helping users with system modifications, UI customization, and core level API programming. The OS also does a good job of working with virtual cloud environments and that's thanks to its low hardware requirements.
Without further ado, let us take a look at Q4OS' main features.
Desktop Environment
Q4OS uses Trinity Desktop Environment – a fork of the famously beautiful KDE desktop. It features a clean and minimal UI with a start menu-like icon, a taskbar, and Windows-like icons.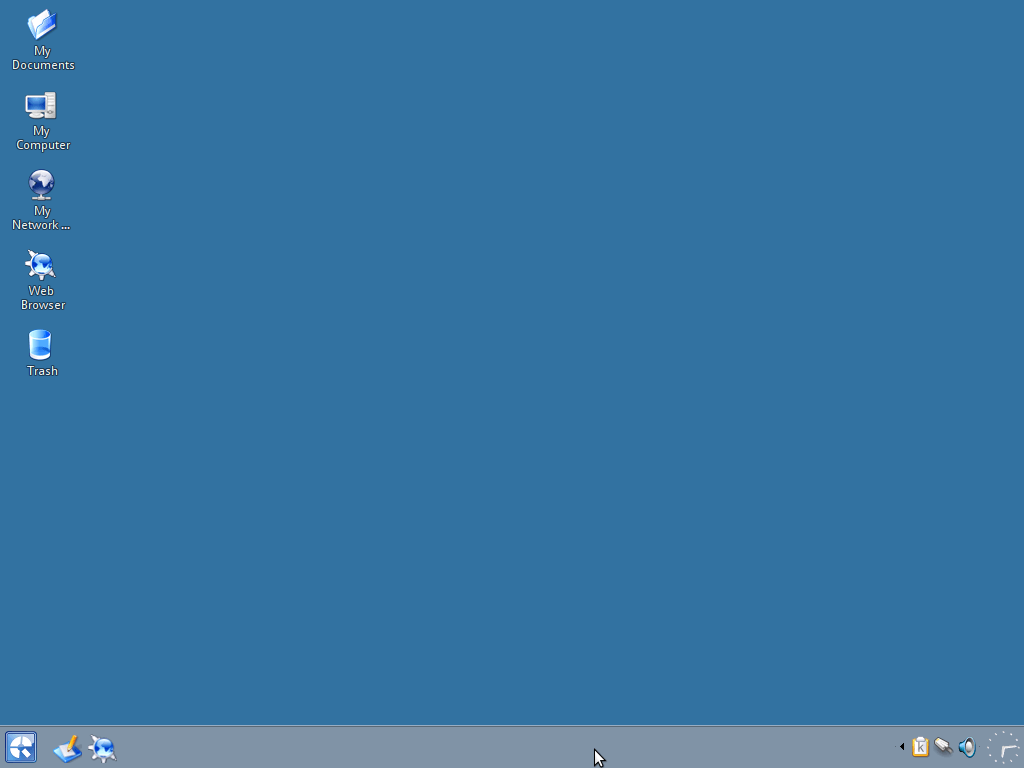 It also features desktop effects and at least 2 start menu styles which can be set when you first start up the desktop.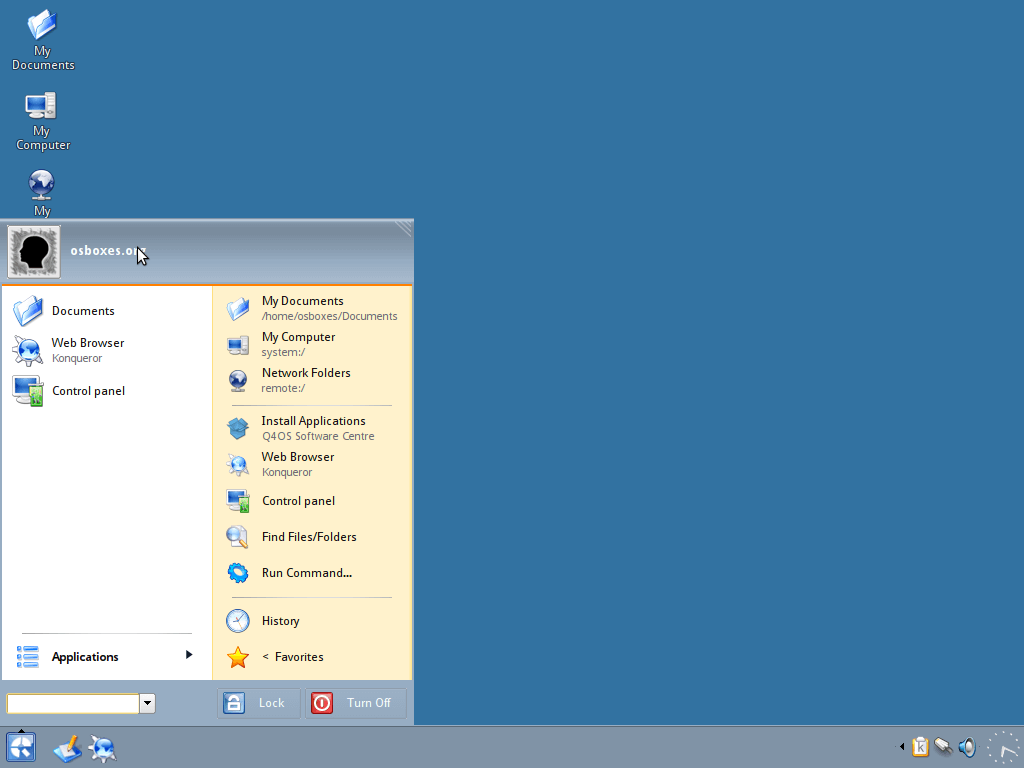 Customizability
The most customizable feature in Q4OS is its desktop environments which you can change as easily as clicking on Run in the main menu, entering altdeski into your command line and clicking run. All you have to do next is choose any of the other desktop environments supported in the options and voila! Boot up and you'll be good to go all thanks to Q4OS's desktop profiler.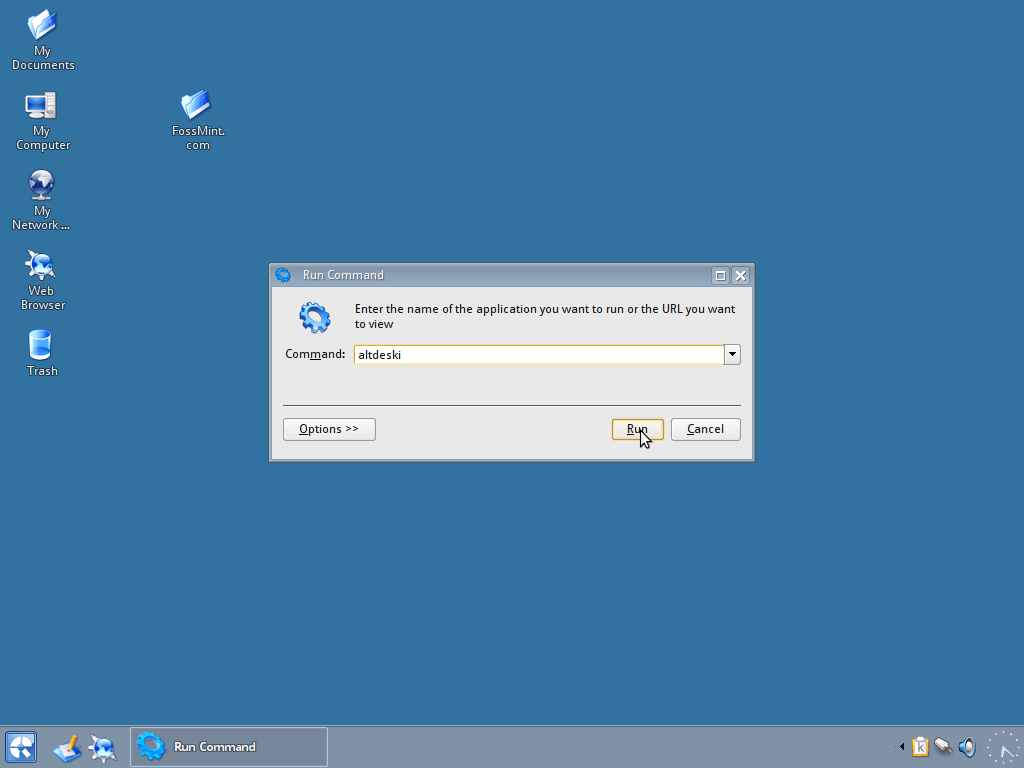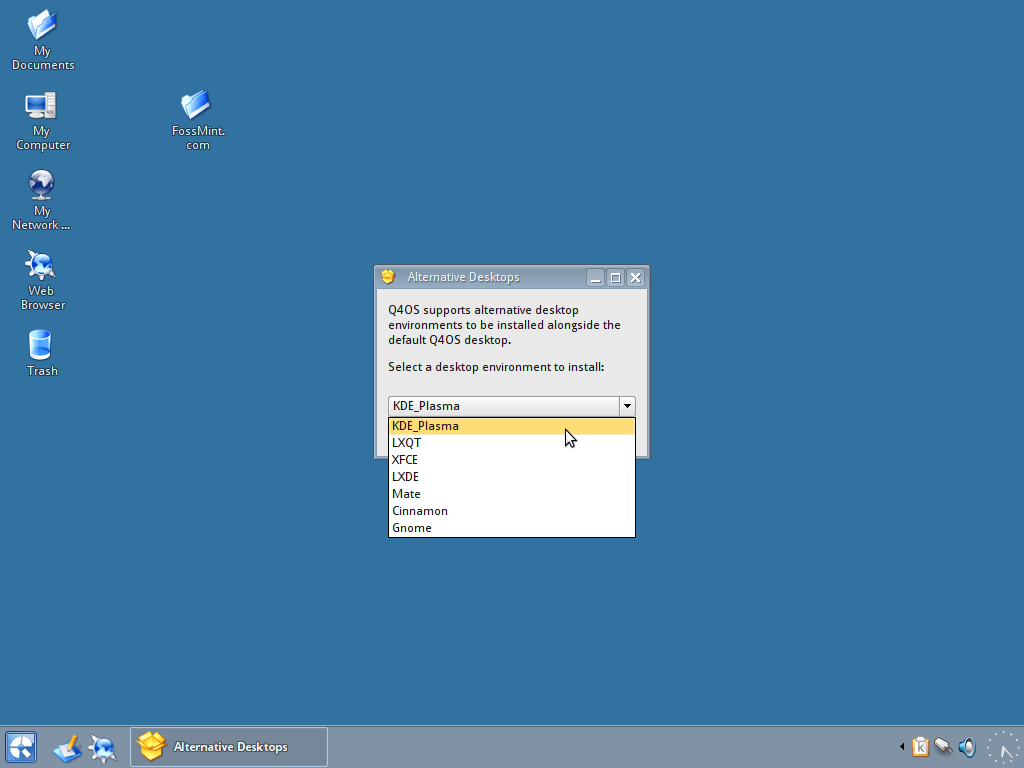 Like you would on many other Linux distro, you can tweak Q4OS' font styles, colors, animation effects, shortcuts, etc.
Hardware Requirements
At least a 32-bit architecture with an Intel Pentium III of 500 Mhz, AMD-K6 III of 500 Mhz, or Superior Processor. As for the RAM, 256 MB or more; It can run on a hard drive with at least 5GB storage space and a VGA Resolution of 1024X768.
Q4OS was designed with compatibility features for older computers in mind so you are unlikely to have any issues setting it up on your workstation and you never have to worry about the team dropping support for 32-bit architectures.
Default Apps
This depends on which desktop type you decide to set up when you install Q4OS. Assuming you install the full-featured desktop you will have LibreOffice, VLC, Google Chrome, Thunderbird, Synaptic, Shotwell, Firefox, and Konqueror.
You can use its Software Center to easily search for and install applications. From the software center app, you can get to the package manager (Synaptic) and desktop profiler (where you can change the desktop environment you want to use).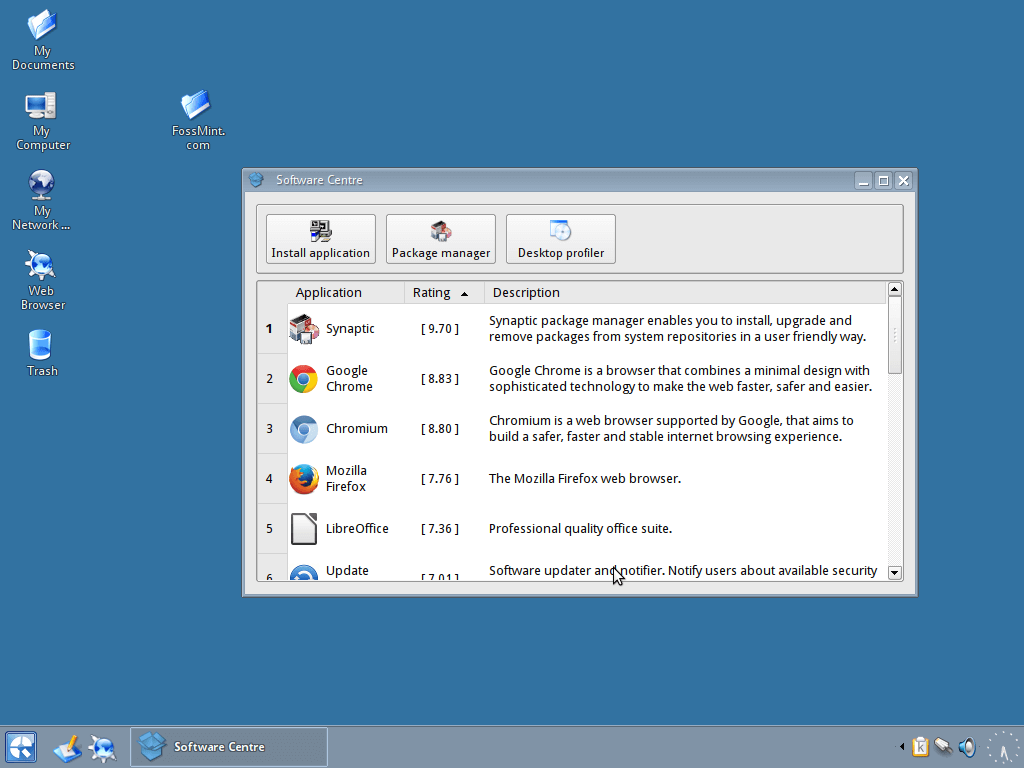 Q4OS's latest version is 2.4 (Scorpion) and it is based on Debian GNU/Linux 9.2 "Stretch" and powered by LTS of Linux kernel 4.9 series. It wouldn't feel so different from using the likes of Ubuntu; especially since you can run sudo apt commands.
Alternatives to Q4OS are Chalet OS and Zorin OS because of their Windows-like appearance straight out of the box. But then again, as it is with most Linux distros, put the same desktop environment on 2 different distros that use the same package management system and you might not be able to tell the difference.
[mks_button size="medium" title="Download Q4OS Scorpion" style="squared" url="https://q4os.org/downloads1.html" target="_blank" bg_color="#529b30″ txt_color="#FFFFFF" icon="fa-download" icon_type="fa" nofollow="1″]
What is your view on Q4OS? Have you used it before or are you just hearing about it now? Share your thoughts with us in the discussion section below.