My most recent coverage on remote sessions was on takeover.sh, an open-source script for operating Linux using SSH. Today's eye is on the best apps that enable us to operate Linux from any modern Android device.
1. Termius – SSH/SFTP and Telnet client
Termius is an SSH client for managing UNIX and Linux systems on a local machine, remote service, Docker container, Raspberry Pi, AWS instance, or Virtual Machine.
With support for ECDSA, ed25519, and chacha20-poly1305, Termius is the closest thing to a Putty for Android that you can get.
Among the several features in the free app are include 12 color themes, organizing hosts into groups with the option to share settings, no ads or banners, a desktop app for Windows, Mac, and Linux, security (password, jet, 2FA authentication), Mosh & Telnet protocol support.  It offers extra features in a pro version that costs $99.99 per annum.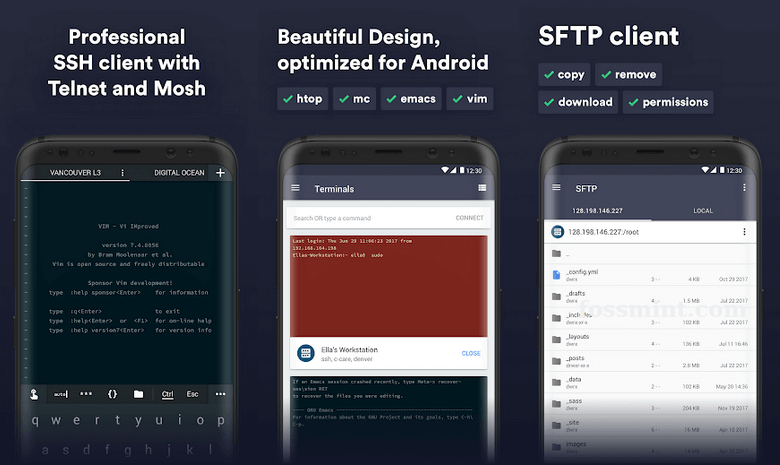 2. JuiceSSH – SSH Client
JuiceSSHis an all in one terminal client for Android with support for SSH, Mosh, Telnet, and Local Shell. Its features include support for IPv6 support, OpenSSH private key, third-party plugins, several colour themes, copy & paste within sessions, external keyboard, and gestures for weechat, screen, tmux, and irssi.
JuiceSSH also has a modern UI that is easy to navigate especially using its pop-up keyboard. Want to enjoy pro features like a beautiful quick-access widget? That and bundle of others including team collaboration, command snippets, automated AES-256 encrypted backups, integration with AWS/EC2, and cross-device sync are available to purchase in-app.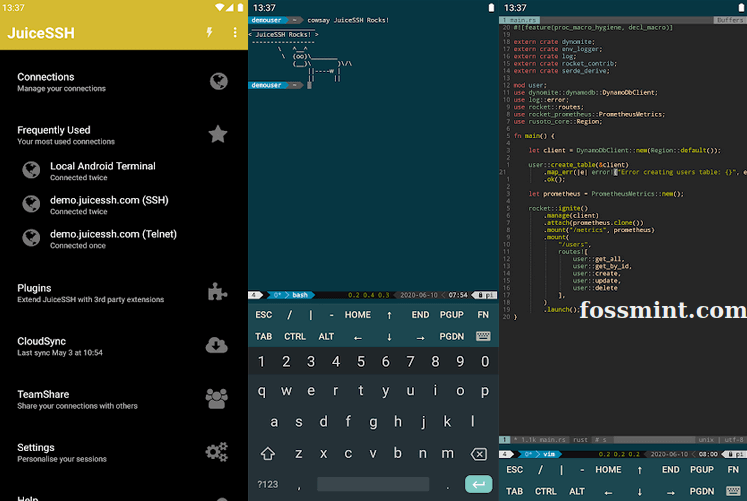 3. Mobile SSH (Secure Shell)
Mobile SSH is a free Android SSH app built using the OpenSSH and Putty libraries. It was created with the hope of extending the usage of OpenSSH on Android devices. It features a simple design for usability and has all the basic features for remote connection such as Sessions, Remote IP, and SSH Port settings.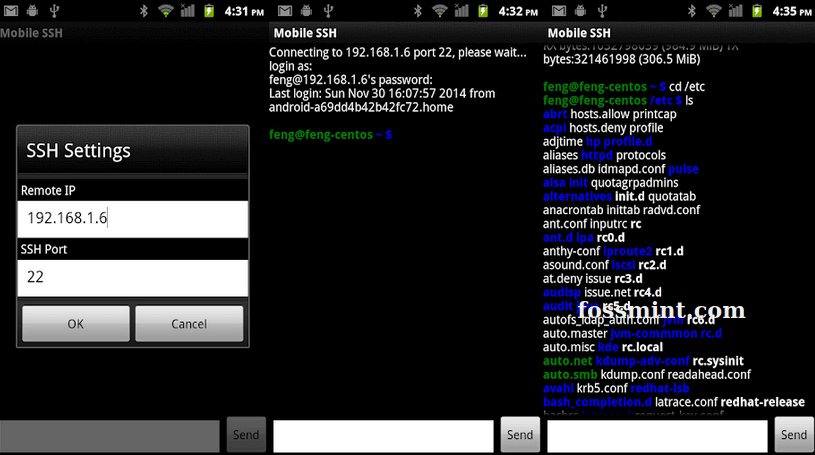 4. SSH/SFTP/FTP/TELNET Advanced Client
This Advanced Client app is a client for SSH, SFTP, FTP, and Telnet combined with an all-in-one monitor for monitoring the basic metrics of a server in real-time. It provides metrics on free RAM, disk space, CPU usage, and network usage, among others.
Its feature highlights include parallel sessions, Users (identity), a built-in text editor with syntax highlighting, Google 'Material Design' compliance, and an Android widget.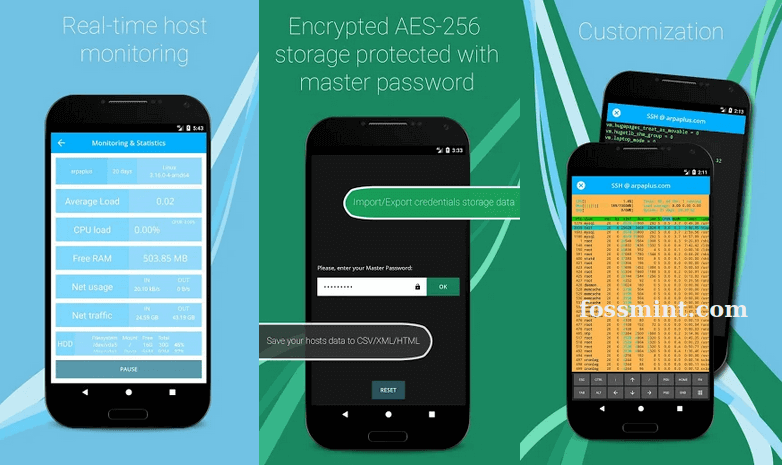 5. ConnectBot
ConnectBot is a powerful free and open-source SSH client for managing simultaneous SSH sessions, creating secure tunnels, and copying & pasting between other applications. It works well with a physical keyboard, connects to any Secure Shell server, and features a simple list-style layout with gesture navigation.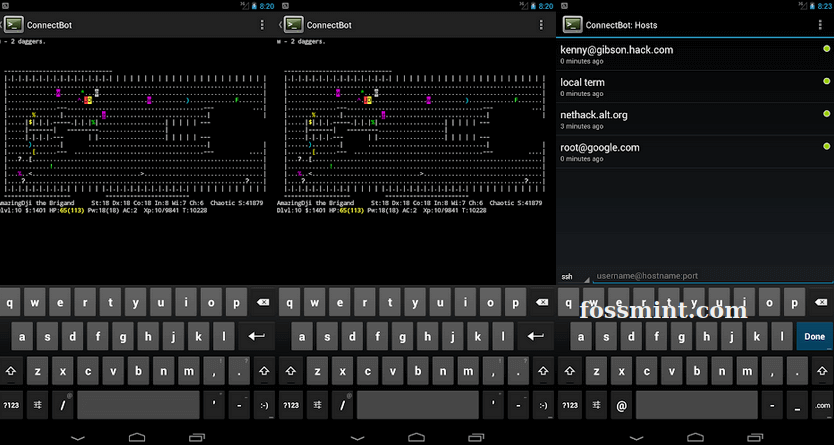 All these applications are loved for their speed, low memory requirement, price tag, and ease of use. Do you have any suggestions that should be on the list? Add your comments below.