System optimizer apps are quite the thing on platforms such as Windows and Android. Their usefulness, however, is debatable considering how notorious they are when it comes to using system resources.
On the Linux platform, however, we can almost always find the applications, a developer puts their time in developing to be mostly useful.
Stacer is one such app created to better optimize your Linux PC in the sense that it packs quite the list of features you'd normally expect from an optimizer and more to give your system a refresh whenever you feel the need.
The functionalities Stacer packs include real-time system resource monitor, the ability to clear app caches, start-up monitor, the ability to start/stop system services, and even uninstall applications.
This app basically packs the features of Bleachbit and System Monitor in one package with a much simpler user interface for a more fluid experience with the added advantage of being light on system resources considering that it was built using the Electron framework and yes, it's open-source.
While the developer of the app claims it was built specifically for Ubuntu, you should be able to run it just fine on just about any other Debian-based platform.
Stacer looks very polished and pleasing to the eyes. The dashboard is the first thing you see the first time you launch the app with details on your current system resource usage as well as network upload and download speeds.
There are seven tabs that are well spaced-out that and will help you navigate through the rest of the functions of the application.
1. Stacer Dashboard
It offers a user-friendly interface, providing insights into system performance and tools for enhancing efficiency and freeing up resources.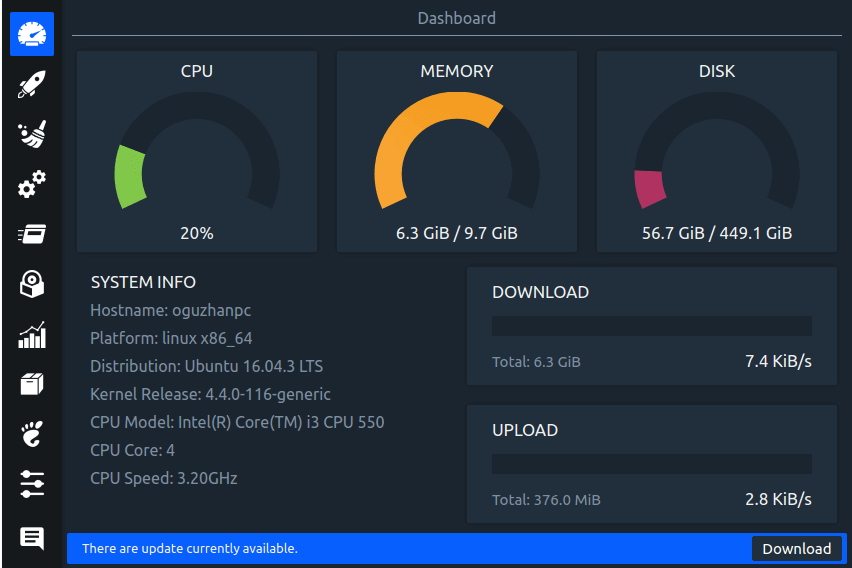 2. Stacer System Cleaner
Here, you can delete unneeded logs or cache files and empty your system's trash bin. Initially, Stacer doesn't display data for trash disposal; you must first activate the relevant categories and then initiate a system scan.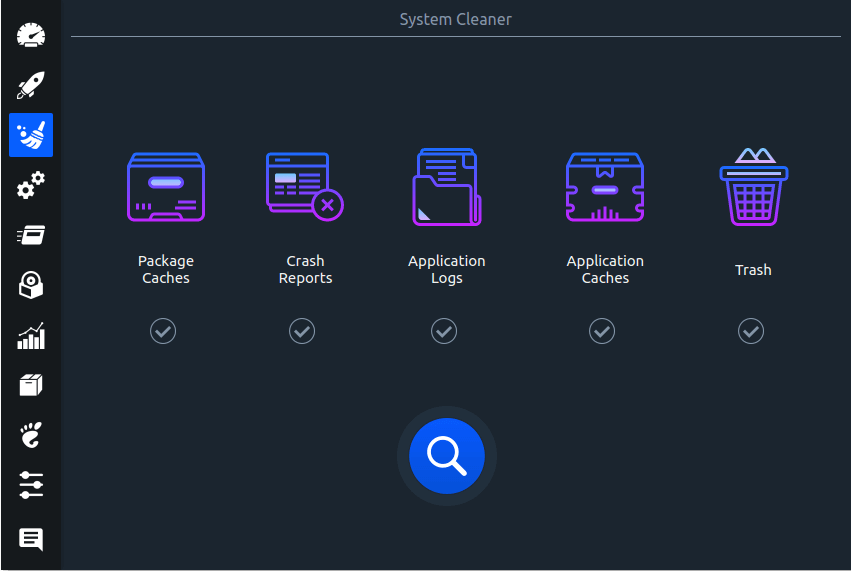 3. Stacer Startup Apps
Here, you can see the applications that launch at boot and configure new startup apps, which is useful for those working with multiple distributions. It eliminates the need to remember where to set up boot-time applications for each system.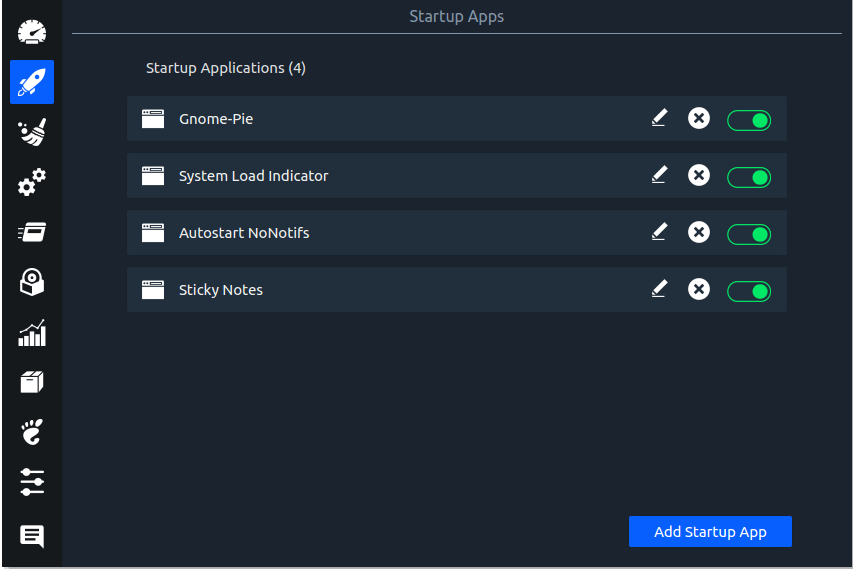 4. Stacer System Services
Here, you can start or stop system services and also use a search feature aid in locating specific services. However, disabling the incorrect service might necessitate a system reboot.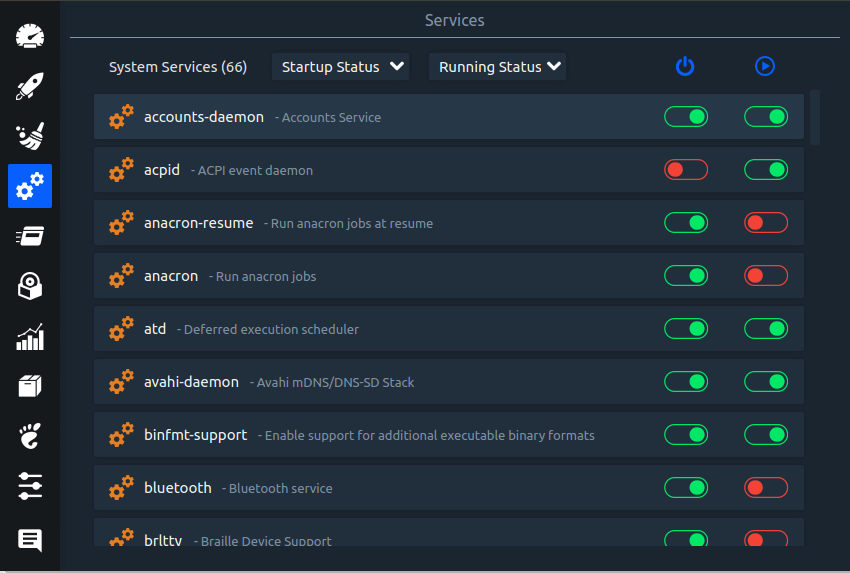 5. Stacer Processes
Here, you can easily find specific processes by searching for their names. At the window's bottom, there's a refresh rate slider (set to default at one-second intervals) and an option to terminate a process.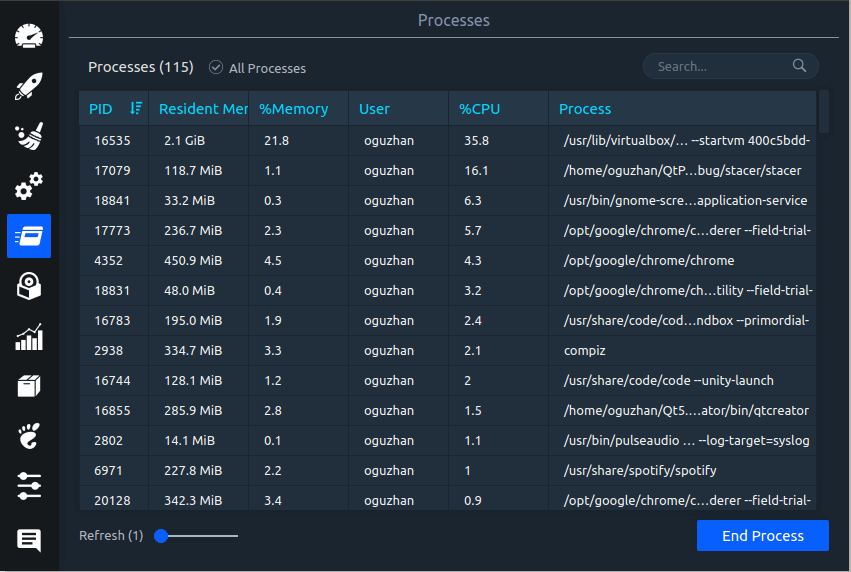 6. Stacer App Uninstaller
Many of the system's installed applications can be found here, allowing for easy point-and-click uninstallation. It adapts nicely to your preconfigured system in terms of the looks, so that its look is uniform with the rest of your system.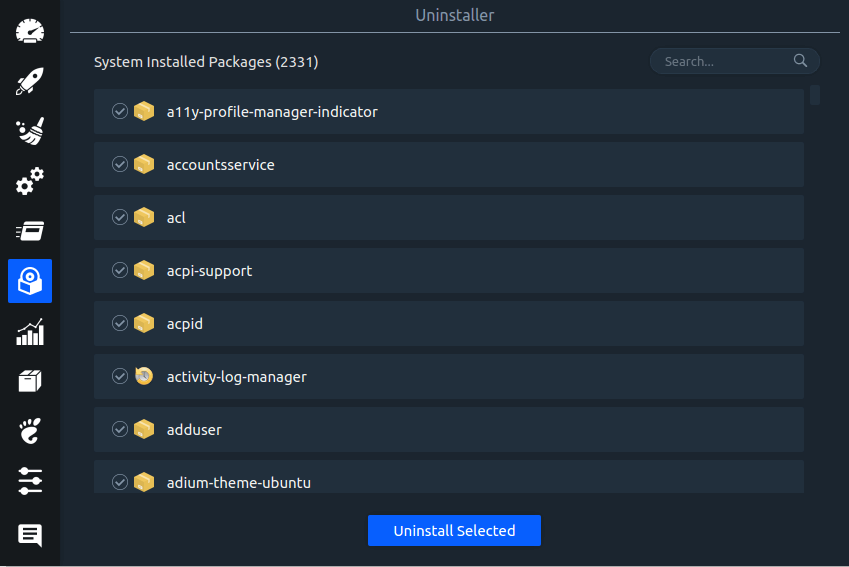 I've simply replaced Bleachbit and the system monitor app on my Ubuntu system with Stacer and you probably should do.
Stacer Resources
Here, you will see the past 60 seconds of activity for CPU, RAM, Disk, CPU Load Average, and network. For systems with four, eight, or more cores, it displays each core individually using distinct colors.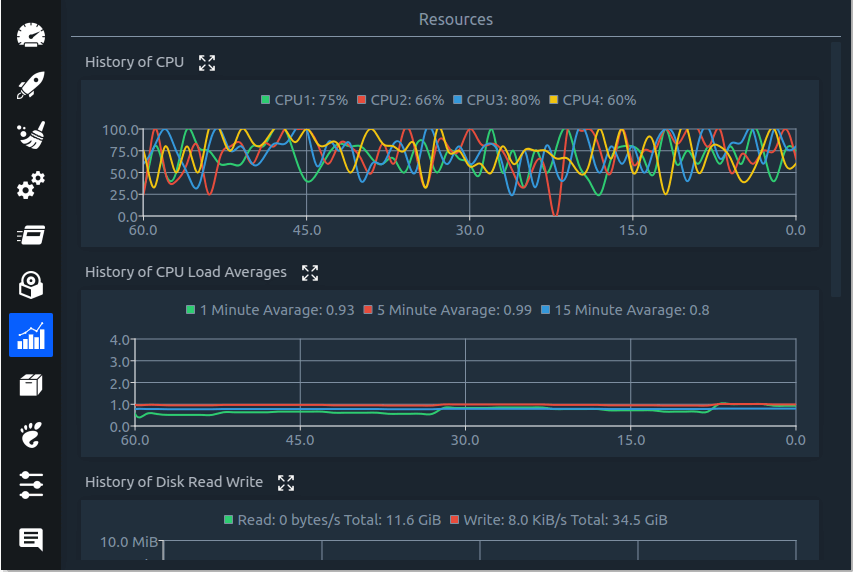 7. Stacer APT – Repository Manager
Here, you can modify or set the package repositories for Ubuntu such as active, inactive, or deleted.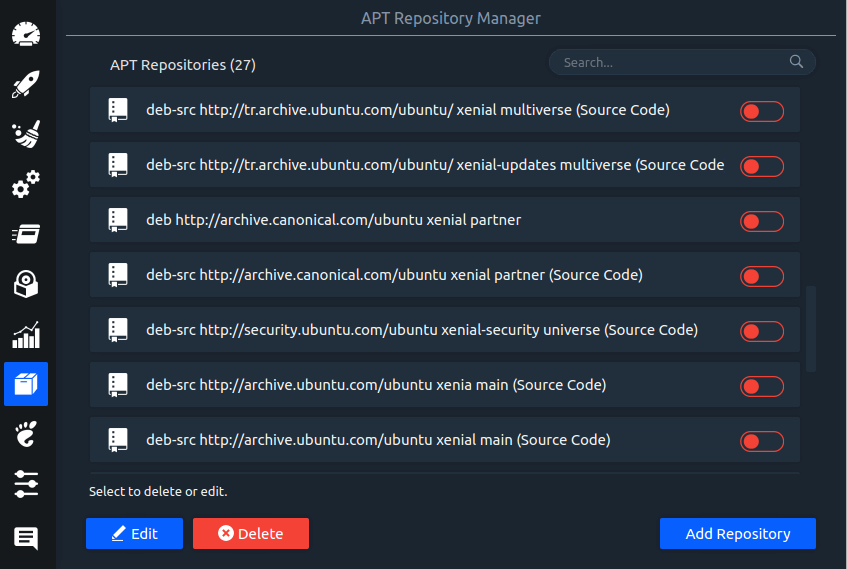 Install Stacer in Linux Systems
To install Stacer in Ubuntu, you need to add the Stacer PPA to your system's software repository and install it as shown.
$ sudo add-apt-repository ppa:oguzhaninan/stacer
$ sudo apt-get update
$ sudo apt-get install stacer

For other Linux distributions, you can install it from the system repository using the package manager as demonstrated.
$ sudo apt install stacer         [On Debian, Ubuntu and Mint]
$ sudo yum install stacer         [On RHEL/CentOS/Fedora and Rocky/AlmaLinux]
$ sudo emerge -a sys-apps/stacer  [On Gentoo Linux]
$ sudo apk add stacer             [On Alpine Linux]
$ sudo pacman -S stacer           [On Arch Linux]
$ sudo zypper install stacer      [On OpenSUSE]    

You can also download the AppImage from the official Stacer GitHub releases page, make it executable, and then run it.
That's it! share your experience with the Stacer app in the comments below after you might have tried it!