Applications periodically store data files in a temporary storage location on your smartphone. This is not exclusive to Android apps alone, but iOS and desktop applications as well.
These data files are commonly referred to as cached data and include information such as thumbnails, scripts, files, and images stored on your device.
Cache files are created once an application has been launched and are continually generated as the application accesses the internet.
Cached data helps applications to perform optimally by increasing data retrieval speeds. This is because the information is fetched and stored locally, implying that elements will load faster and more efficiently leading to fast performance.
The downside to cache data is that it accumulates over time leading to depletion of storage space on your device. The trade-off for speed and performance is reduced memory space. This is why it is essential to clear the cache on your device from time to time.
There are a couple of Android apps that you can use to clear cached data on your device. These help in tracking and erasing cached data files that are hogging your memory space,
In this article, we explore some of the Android apps that you can use to clear the cache on your device.
1. CCleaner
CCleaner instantly optimizes your Android device, making it more hygienic, secure, and quick. The app also reclaims your storage space and boosts battery life.
If you want more advanced features, such as an advanced photo optimizer or eliminating ads while using CCleaner, upgrade to the pro version. To start the cleanup, download CCleaner from the Play Store.
The app provides a friendly user interface; therefore, open the app and tap the button below to start a quick clean of all your junk files.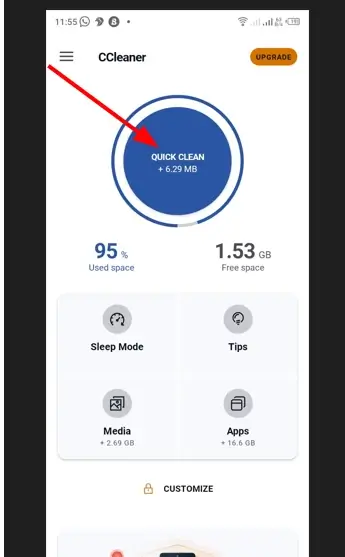 2. Files by Google
Files by Google is a free app with a memory footprint of only 10 MB that cleans up junk files. It also enhances battery life and performance. You can easily download it from Google PlayStore. To start cleaning up your Android device, tap the below button.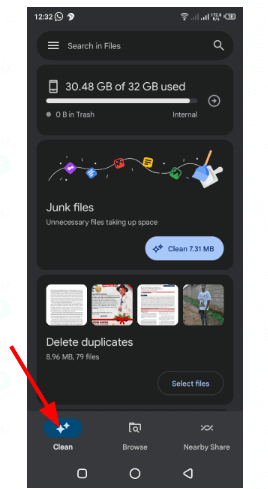 3. Norton Clean
Norton Clean is a junk-removal app that allows users to clear unwanted data from their Android devices and free up additional memory. The app also has other advanced capabilities, which include APK file removal and a free virus scanner. By default, Norton Clean does not delete your junk files, rather, it moves them to the bin or trash folder.
To start the cleaning process, download the app from the Play Store. Open it and allow it to access your photos, media, and files. After granting the permissions, the scanning starts up automatically.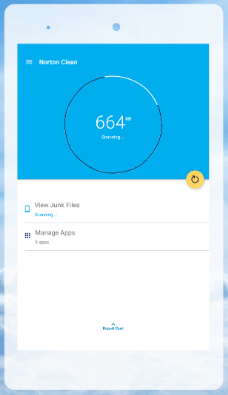 4. AVG Cleaner
AVG Cleaner improves your device's performance and preserves space by removing bloatware and junk files. The app also incorporates several features, such as a photo optimizer, sleep mode, and usage profiles.
AVG Cleaner has a subscription plan that unlocks features such as automatic cleaning, deep cleaning, removal of ads, and browser cleaning. To see how the app works, install the AVG Cleaner app from the Play Store.
Open the app and tap the button below to be guided through the first cleanup.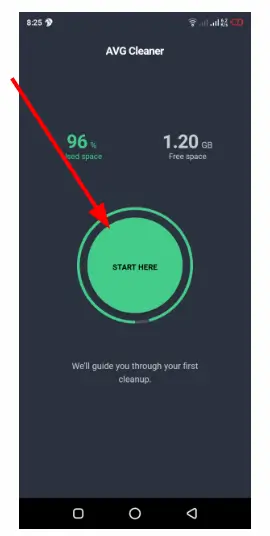 5. Clean Master
Clean Master is a versatile Android Cleaner app that creates storage space on your device by uninstalling unused apps, deleting APK files that have expired, and cleaning up junk files.
The app also has features such as a security check that keeps your device safe and management of apps, which uninstalls applications. If you'd like to try Clean Master, start by downloading the app from the Play Store.
Open the app, and on the welcome screen, grant the app access to your media, photos, and files. The scanning starts instantly, and once it completes, tap the 'Clean' button below.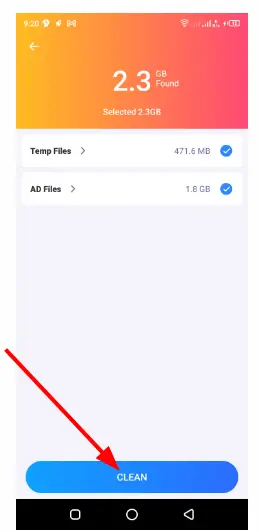 6. Ace Cleaner
Ace Cleaner is a free Android Cleaner app that cleans up junk files and provides a secure VPN for your internet connections. To view the app's functionality, head over to Uptodown.com and download Ace Cleaner's latest version.
Next, deploy the app on your device and open it. Proceed by authorizing access to files, photos, and media on your device. The scanning takes place immediately, and when it finishes, hit the button below.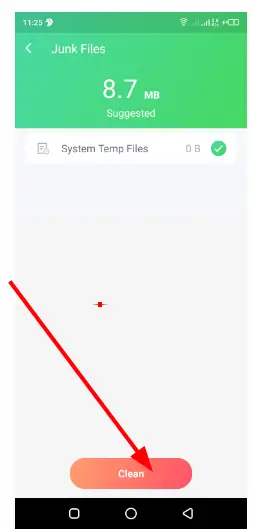 7. SD Maid System Cleaning Tool
SD Maid is an essential Android cleaner that eliminates junk files, detects duplicate documents or pictures, and runs utilities automatically via widgets or on schedule.
With the use of this app, through a complete file explorer, you can navigate your entire device, manage data, and eliminate unnecessary files from your system. Installed user and system apps can also be managed.
You can decide to upgrade to the pro version in order to enjoy unlimited access to its features. If you choose SD Maid as your preferred cleaning tool, begin by obtaining the app from the Play Store.
Next, configure the app by allowing access to your stored files and images.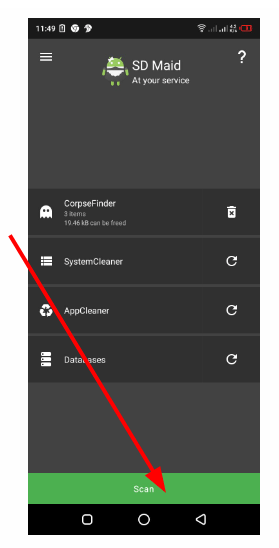 8. Avast Cleanup
Avast Cleanup is slightly different from other cleaners because of its unique functionalities, which include safe cleaning and integrating cloud storage. The app also allows you to clean your phone by scanning files.
Upgrade to the full version to Unlock all the features of this app. If you notice, the app is quite identical to AVG Cleaner in terms of the subscription plans it offers. As always, start by downloading the app from the Play Store if you want to employ this cleaner.
Launch the app on your phone and hit the "Continue with ads" button. Proceed by tapping the button in order to be guided through your first cleanup.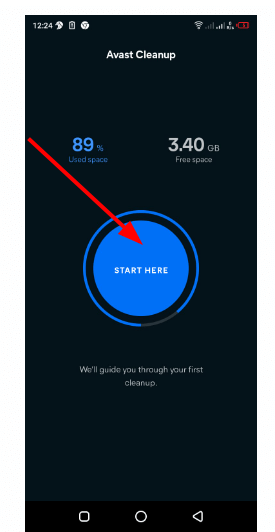 Conclusion
Once in a while, clear the cache on your phone. Android apps that are acting abnormally, such as not loading properly or abruptly quitting, should be cleared of their app data to enhance performance. And when Chrome is running slower than usual, clear the cache.