The workflow management software offers an excellent platform to provide a structure and vision to the workflow process to seamlessly turn your ideas into implementations, products, and concepts. With this software, be assured about the proper delivery of your project with optimum quality and checks.
Workflow management tools support checking of scheduled tasks, management of workloads, collaborations, creation and sharing of documents, and evaluation of the process.
[ You might also like: 10 Best Free Human Resource Management Software ]
Therefore, in today's date, workflow management solutions make the best choice to keep teamwork up with growing complexities and multitasking.
Through this post, we will introduce you to the best workflow management software that will make you do much better with automation and new capabilities.
1. Monday.com
Monday.com, unlike other workflow tools, focuses on views and structures to clarify the pattern of workflow to be done. You need to assign a task on board followed by which steps are to be added to get the work done. Similar to a spreadsheet, it features you work with notifications, alerts, automation processes, and integrations.
It includes a customizable task board to maintain status, due date, hours spent, assignee, etc. With this tool, get multiple views of work like view by list, geographical map, etc. Additionally, it provides a project dashboard with a Gantt chart style overview to check all the projects which are underway.
monday.com shows a bigger picture using dashboards while collecting data from various other boards for better tracking of progress. Besides, it doesn't offer much related to financial reporting therefore for the same you will need to check for third-party integrations.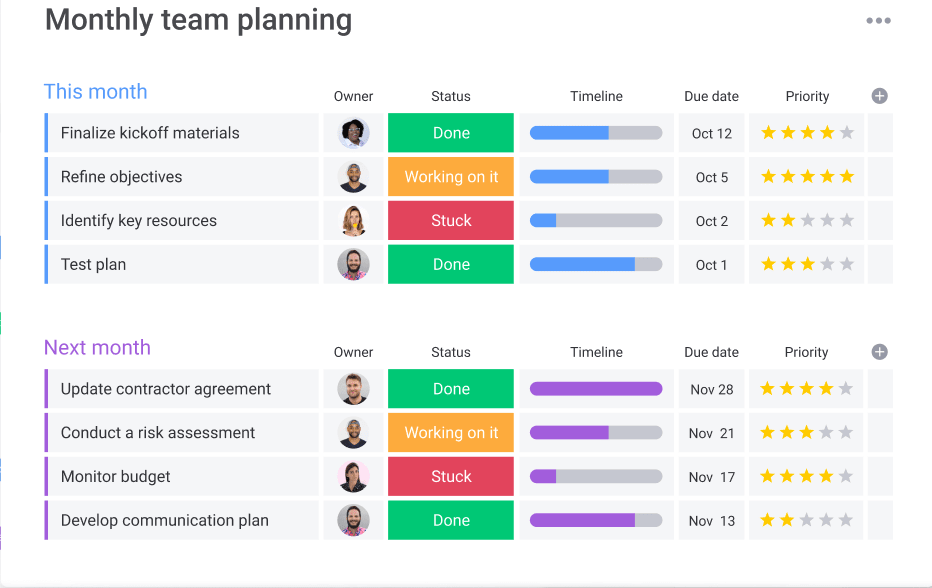 2. Cflow
Cflow makes it really easy to automate business processes. This no-code BPM software is equipped with a workflow library that can be used by companies to boost productivity and plummet costs.
It works best for those who prefer to automate approval-based processes like leave approvals, cpex requests, purchase to pay, invoice approvals, and so on.
Cflow comes with loads of features at comparatively less cost to ensure that customers are successful in their workflow. It provides true zero-code BPM with rich features, an intuitive interface, and transparent costing. It generates a freemium model with a vast knowledge base and videos. Lastly, it helps in automating your workflow speedily with the help of a concierge service.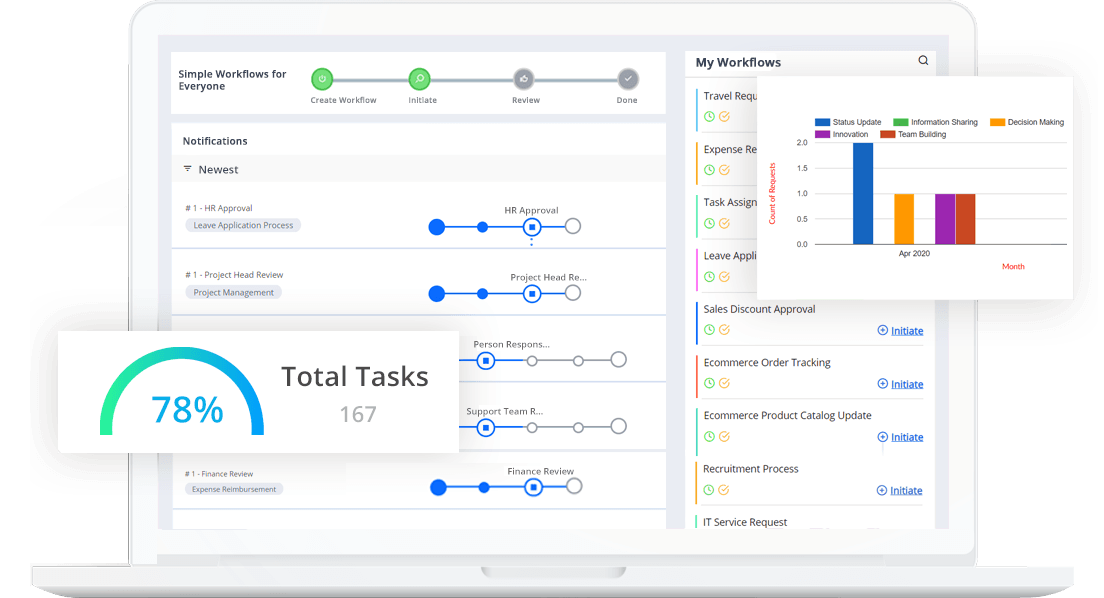 3. Kissflow
Kissflow works by combining collaborations and projects with its main functionality and workflow. It provides a digital workplace for all kinds of manual and automated work.
Its interface allows the user to drag and drop the elements to curate different apps related to finance, HR, procurement, etc. without coding. This intuitive platform requires not much expertise, the customization and routing capabilities allow the users to adapt to requirement changes.
With kissflow, prioritize your work and seamlessly allocate it to your teammates. Besides, it sends immediate notifications if the item requires action or is completed. Furthermore, it helps in identifying task flows, bottlenecks while surprisingly improving efficiency.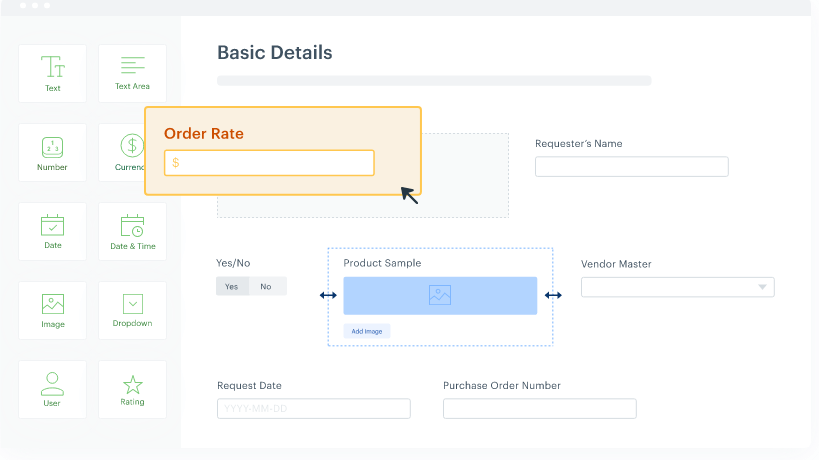 4. Wrike
Suitable for teams of five members or more, Wrike is an intuitive workflow management tool that can also be implemented with an unlimited number of users. This configurable tool is capable of customizing dashboards, reports, workflow, and request forms.
Its user-centric interface allows the users to toggle between interactive drag and drop Gantt charts, Kanban boards, and traditional workload views to set priorities.
It features custom request forms, powerful automation, deadline tracking, and push notifications. It offers insights using resource management and allocation, KPI reports, etc. Wrike provides distinct solutions based on the organization, types of team, professional services, and more.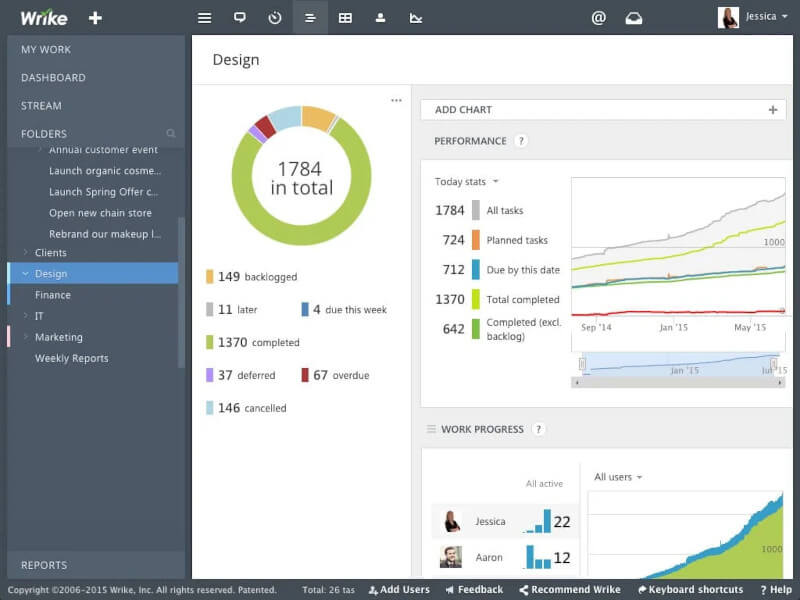 5. Unito
With Unito, build a two-way workflow amid the most popular workflow management tools. It works by syncing tasks, comments, assignees, custom fields, attachments to be used for regular work.
This tool can create interactive two-way relations while letting the users to curate rules to fully customize and control their workflow to inform in-between the tools. This tool lets the team combine effortlessly on various workflow management tools.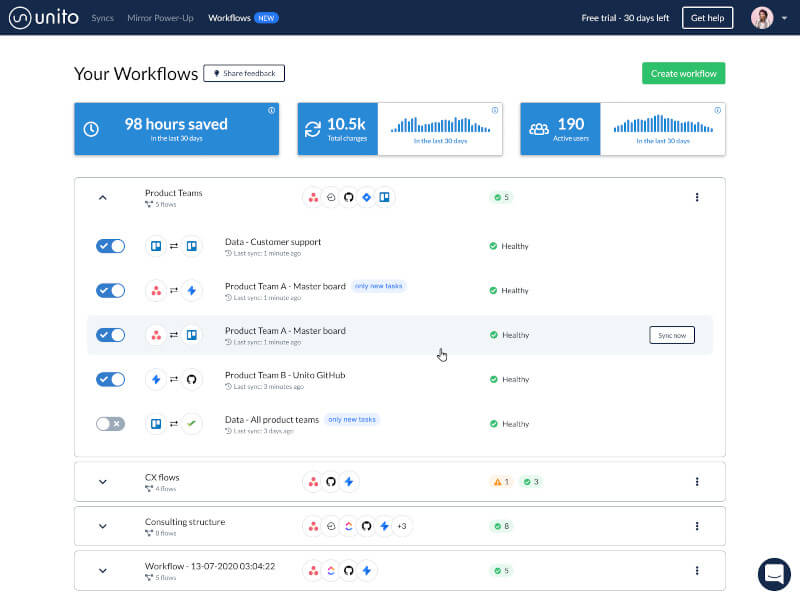 6. Admation
Admation is made for the marketing purpose of their teams and agencies to benefit them with multiple features under one roof. It features a combination of projects, resources, and approval workflow management to enable the users to maintain a complete production cycle for their projects and campaigns while managing the approval workflow.
It features a user-centric interface with project tracking capabilities and tools. Its central dashboard offers complete visibility of the projects and resources with an intuitive framework to manage all aspects of your work.
It comes packed with features like project resource templates, briefing templates, project timelines, document approval, calendar, timesheet, and tracking, etc.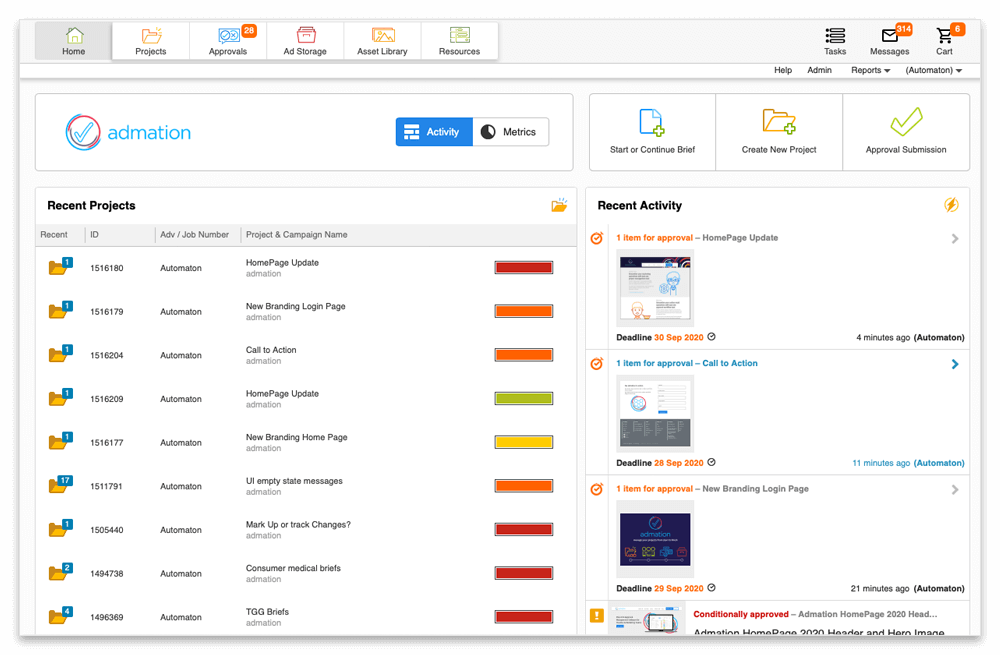 7. Orchestly
Orchestly workflow management software is capable of automating, managing, and optimizing the routine business workflows and operating procedures on a drag and drop platform. Crafted mainly for medium to enterprise-level industries, it can automate workflow across various departments like finance, marketing HR, etc.
It uses customizable forms for easily capturing business data and both simple and complex workflows can be mapped in flowcharts using this tool with a drag and drop approach, without any detailed requirement of technical expertise.
It has role-based access control with an active directory so that you can integrate other tools and create your version of third-party app extensions on widgets. It additionally allows users to connect to other tools via Zoho flow and zapier.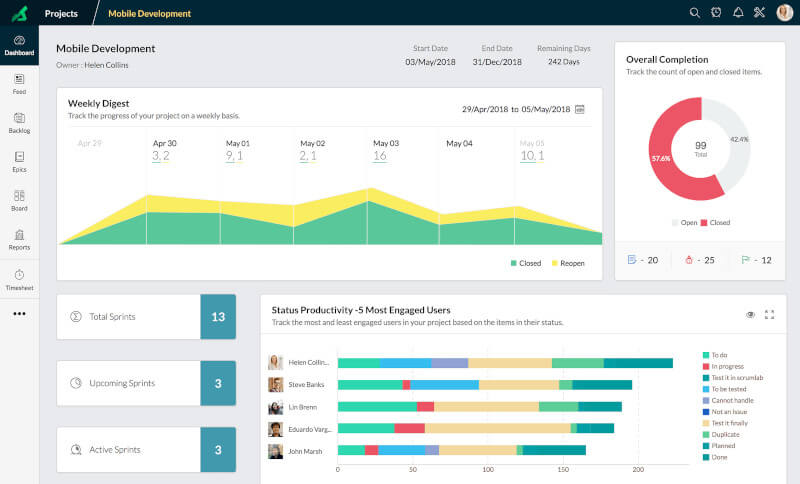 8. Quixy
Quixy is a user-oriented no-code application that lets the users automate workflows and processes with no coding skills. With quixy, the user can model, access, design, monitor, and modify the process using an efficient and simple drag and drop method.
It offers loads of pre-built workflow applications for project management, CRM, travel and expense management, HRMS, etc. it provides automation options and the user can create custom workflows and processes to fulfill the needs of their teams.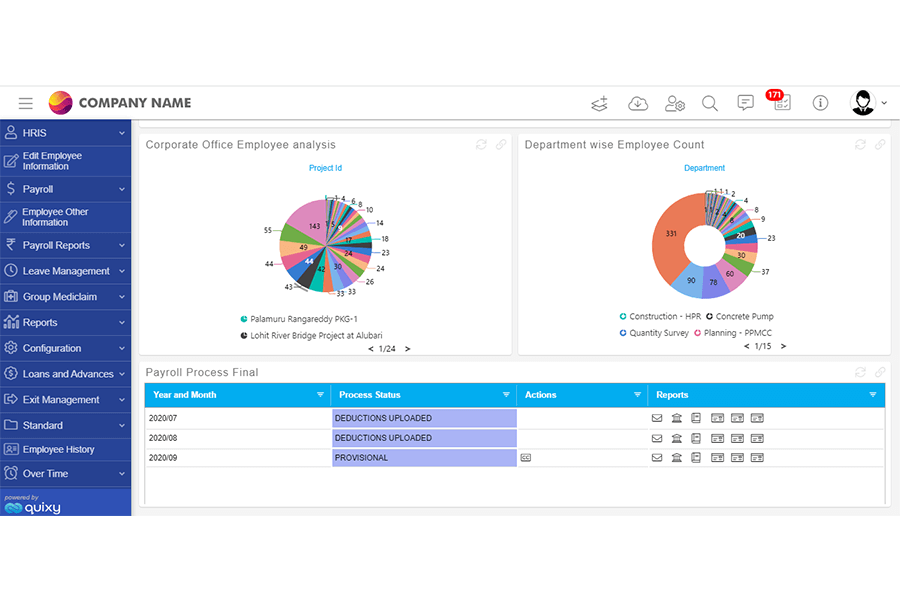 9. TeamGantt
TeamGantt workflow management tool works with any OS whether it's windows or mac. It lets the user plan and manages projects using simple Gantt software while inviting the teammates and coworkers to view and edit the work. With this tool, create Gantt charts by dragging and dropping the tasks to plan the workflow with an easy learning curve.
This software keeps all your conversations, team availability data, and documents in a single place. It lets you connect conversations and documents to related tasks or milestones. Besides, it can be integrated with Google calendar, Outlook, Rello, Basecamp, etc.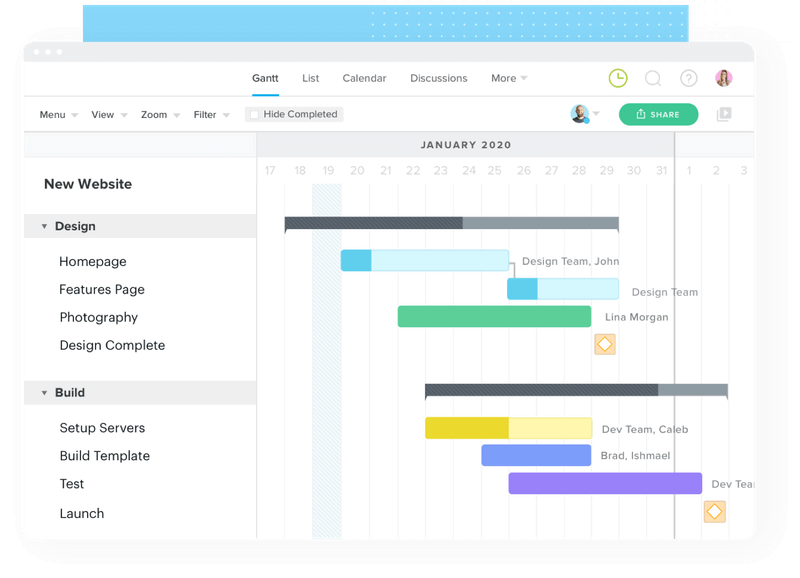 10. Process Street
Process Street is a process-oriented tool that follows simple workflow procedures and strategies. This tool makes an adequate choice for the teams with documented workflow and its free version allows unlimited users to use its capabilities.
This tool uses three chunks to cater to workflow management i.e. handling documentation which involves exporting, creating, and embedding procedure templates and documents.
The running trigger-based workflow includes random events from a trigger like a client onboarding. Whereas the programming schedule task includes drag and drops task manager for ease of use. This tool makes a great choice for a streamlined process framework.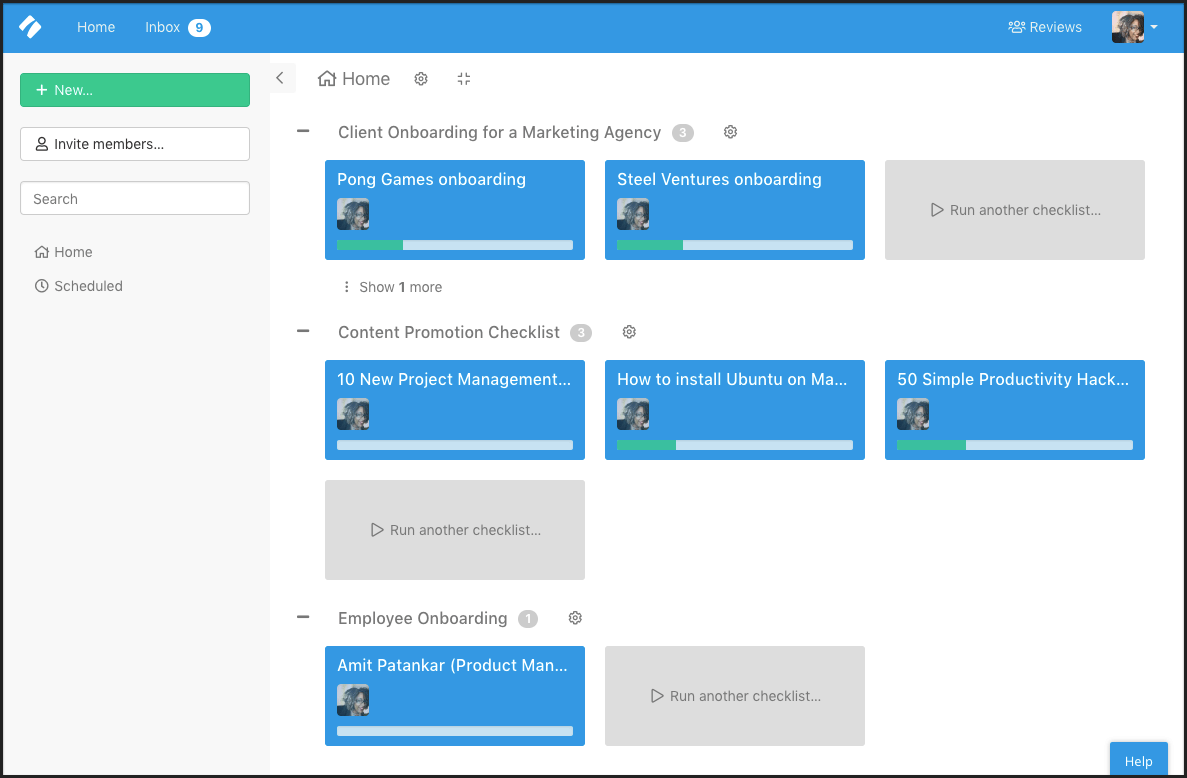 11. Formstack
This easy-to-use workflow management tool comes with an innovative template library with more than 200 pre-built business forms. This software is ideal for small agencies due to its many features under a single platform. Formstack is equipped with workflow automation that includes automatically collecting data and payments and routing it to those in need.
Its dashboard offers a clear visual display of KPI's and data in basic versions for you to access the custom visuals reports of metrics such as conversion rates, abandonment rates, and unique views. Formstack can be integrated with PayPal, Slack, Salesforce, and 40 others.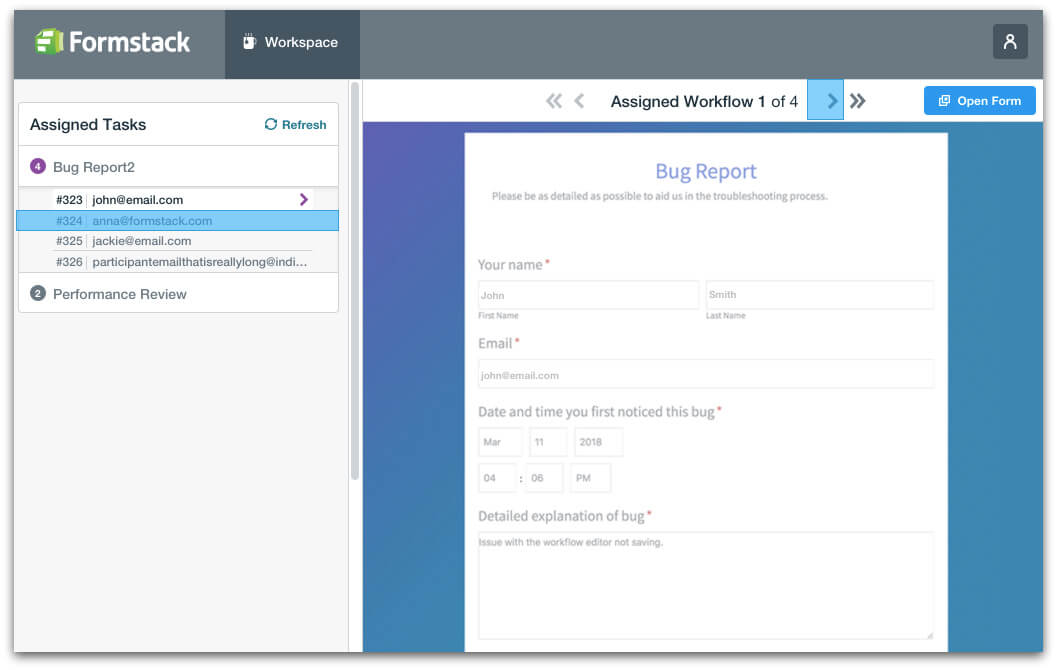 12. ProWorkflow
ProWorkflow is a workflow management tool with seamless communication strategies. Its dashboard is capable of assigning staff, contractors, clients,, etc. while including time, tasks, quotes, invoices, files, etc. apart from visualizing upcoming tasks and projects, it can also Work Recent Work with the provision to see who is currently working on what task.
It has a detailed messaging system that can integrate with your email and recipients can revert to the messages from their email client while the replies are added to the project discussions. This tool can be integrated with Google Drive, Box Storage, AccountRight, FreshBooks, MYOB, etc.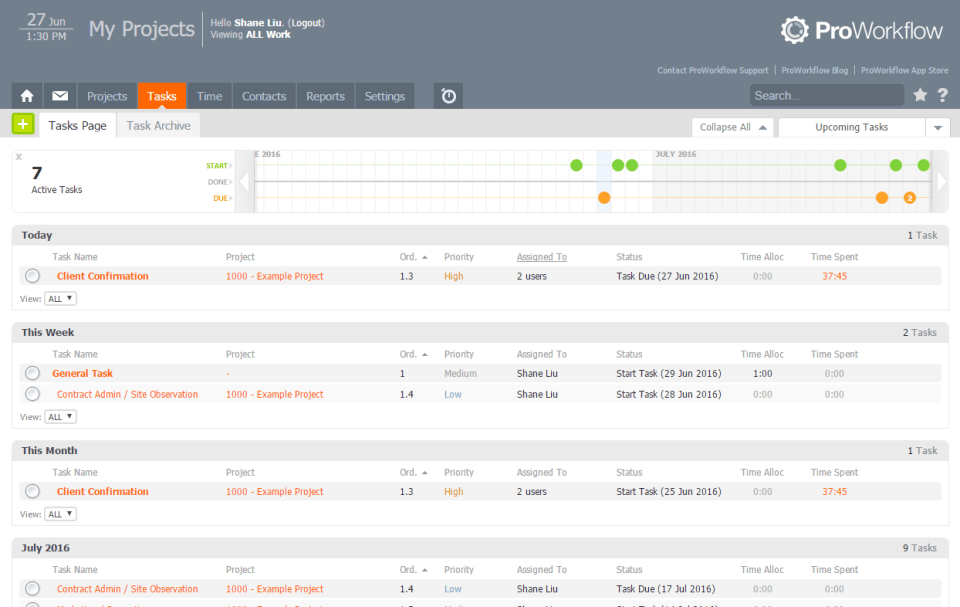 13. Gain
Gain lets you bring the content procedures and their respective client under the same platform using a simple and cohesive workflow procedure. It uses seamless communication with a feedback loop and prompts that allow project approvals to expedite the process so that nothing goes missing from the project lifecycle.
It lets you share your visuals and content with your clients irrespective of the program on which they are built or developed. It works by creating previews of your approvers and teammates to collaborate and review. With Gain, keep the track of all your activity with visual calendars and trackers. It also streamlines approval systems with automatic reminders.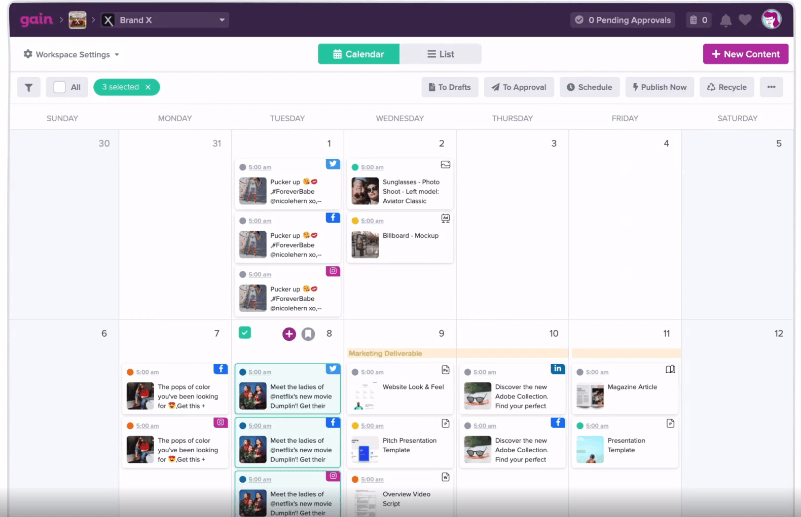 14. Screendragon
Screendragon works impressively for speeding, simplifying, and automating crucial projects. This software is extremely configurable with functionalities like custom forms, custom reporting, personalized dashboards, advanced permissions, etc. it integrated workflow with all facets of screendragon work management solution like task management, projects, resources, budgeting to offer a seamless environment.
It uses a visual "no-code" workflow builder to streamline processes like review and approvals with the drag and drop feature. Its users can preview and mark assets in real-time with the help of comments and decisions captured uniquely for the review. It can be integrated with well-known ERP systems like PeopleSoft and SAP.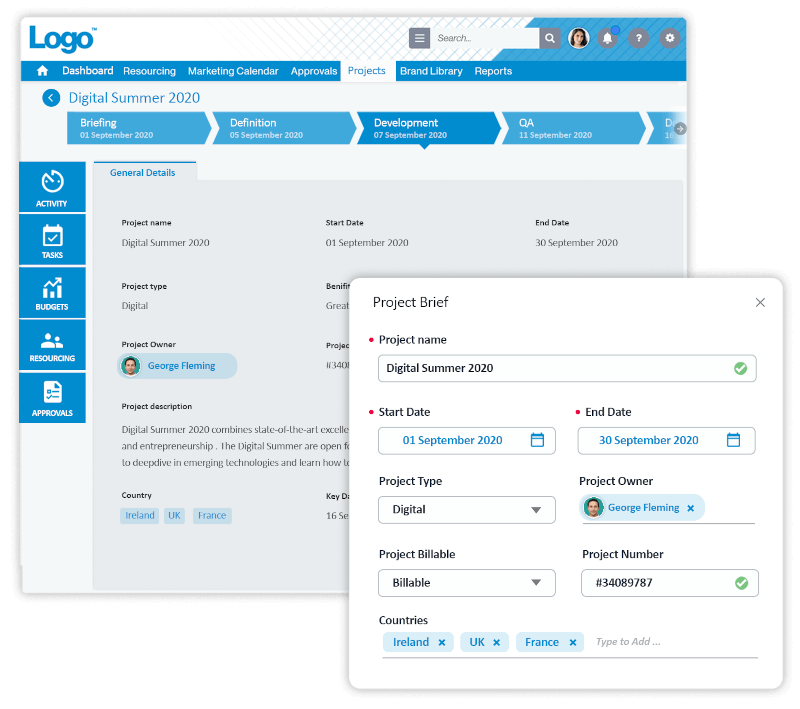 14. ClickUp
The ClickUp workflow management tool is equipped with potent features for project planning, tracking, resource management, and more. It provides in-build automation templates to let the users create custom automation to fulfill their workflow. Its reporting features come with the capability to create customized dashboards with six in-built report types for team reporting.
This workflow management tool also comes with tracking and deadline setting including other impressive features like subtasks, task templates, checklists, filter, sorting, reorder, searching, etc.
Besides, it also helps in creating Gantt charts, timelines to visualize tasks and calendars. Moreover, it offers integration with Dropbox, G Suite, Slack, and many other tools.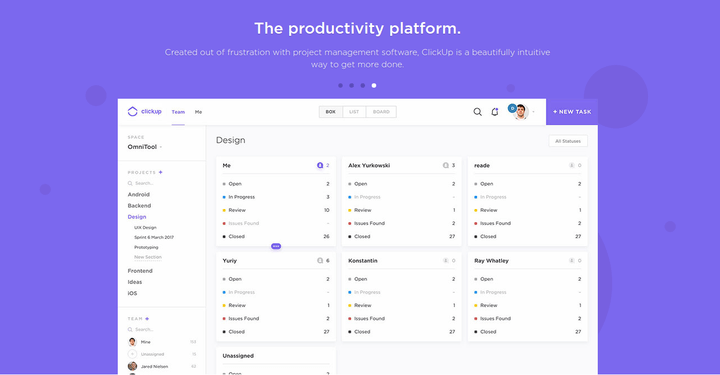 Conclusion
Given above are some of the best workflow management tools to opt for. We hope with these 15 options listed in the post, you will be able to find the best suitable workflow tool for yourself with incredible features to streamline the tasks!