When it comes to online designing and visual display for your business or marketing project, nothing can share a space with canva. This leading online design tool is widely used and delivers pleasant and engaging results.
But due to some reason, if you want to switch over to any other online designing tool or software, it is completely understandable! It might get challenging at some point to pick the best alternatives amid so many options, to help you out with the same; we have compelled this list.
[ You might also like: 10 Best Logo Maker & Logo Creator Tools for Free ]
These tools will help you create images for emails, websites, channels, and more by letting you scroll through the impressively large library of layouts and templates that these tools have.
1. Pixelied
Pixelied makes the first best choice for canva due to its numerous icons and templates. It houses many stock images and photo editing suits that help in the omission of background in a click. It allows the users to design the mockups for your brand's products using the mockup editor.
It additionally is featured with a workspace function that lets you move from one workspace to another, having individual team members, designs, and assets. Its basic version is free of cost and showcases over 200 templates for designing and the pro version comes at $9.95 per month offering access to all the templates.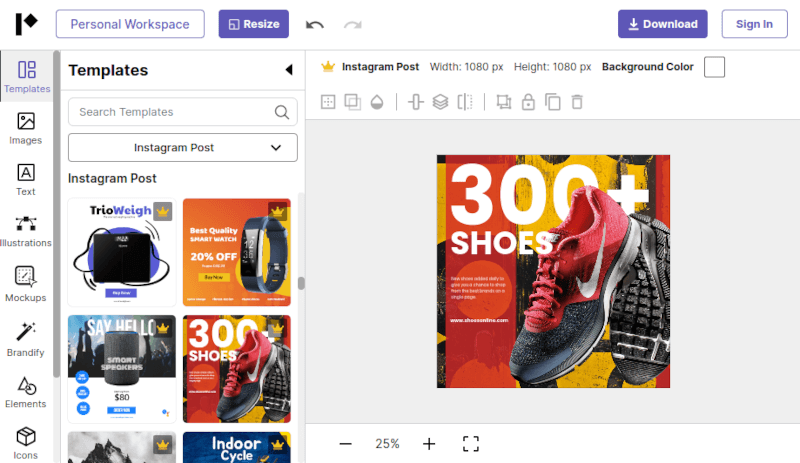 2. Crello
Create impressive content in minutes with Crello that provides animated templates to turn boring content into engaging and full of life. It lets you create images and videos in both square and vertical formats for platforms like Instagram and Facebook.
This graphic designing tool has a large template and image library to help you choose from an endless range that includes so many options and illustrations and give a kick start to your business. Its starter pack is available free of cost whereas the pro version can be availed at $7.99 per month that gives access to the animation maker.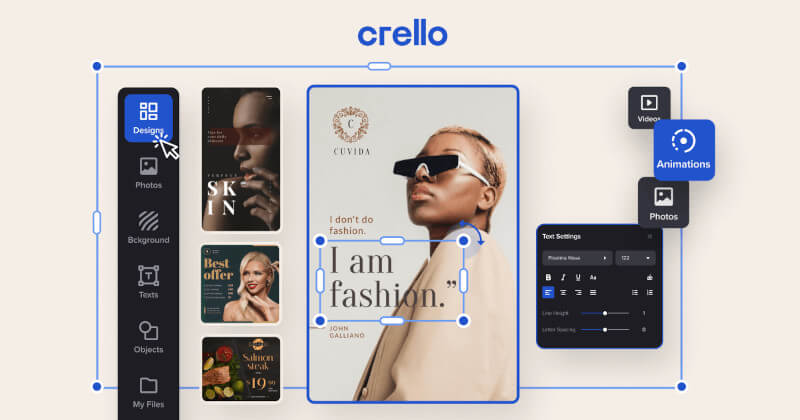 [ You might also like: Crello – A Free Cloud-Based Graphic Design Tool ]
3. Pixlr
Pixlr is not a newcomer in the market, it's been in the race for a long time. This smart, user-oriented, and quick tool has outstanding editing capabilities. It does it all from blurring the backout, removing an object, etc. without damaging the pixels and quality of the image.
The tool also features a Cutout button to get the job done with a click of a button. It additionally allows you to tweak textures and accents like dust, glitter, streaks, etc, on the image. This designing tool is available for free and its paid version starts from $4.9 per month.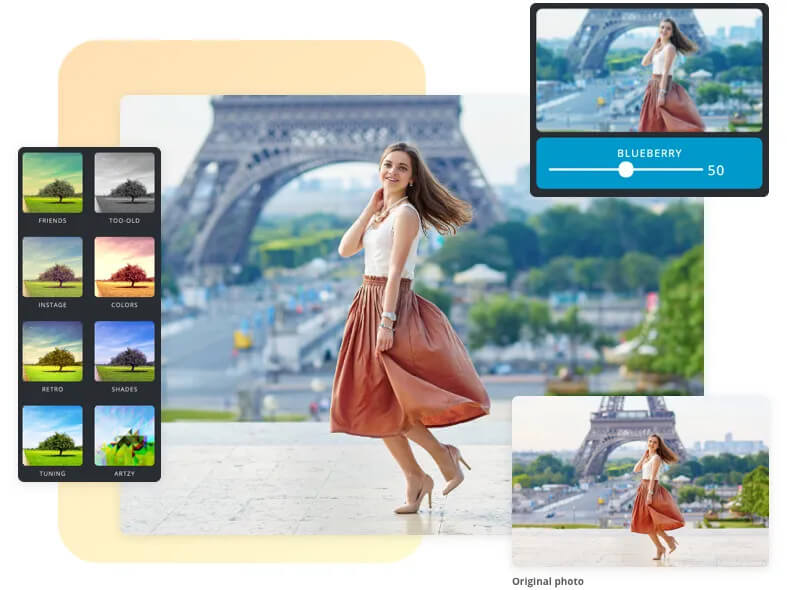 4. Tyle
You might not be fully convinced to switch from Canva but let us tell you that Canva is a name when it comes to images. In the case of video creation, it somehow fails to deliver. Therefore, if your focus is primarily on videos, Tyle is what you should be using. With tyle, you can seamlessly and speedily create superior quality content and posts. Just pick any template and quote your message.
You can simply edit the content as per your requirements to customize your video. That's not it! This too lessens the burden of shooting your video out of an already hectic schedule; it lets you access millions of stock-free images and videos to create impactful visuals. Tyle can be used for free, its monthly plan comes for $31 and the annual plan is $24.50 per month.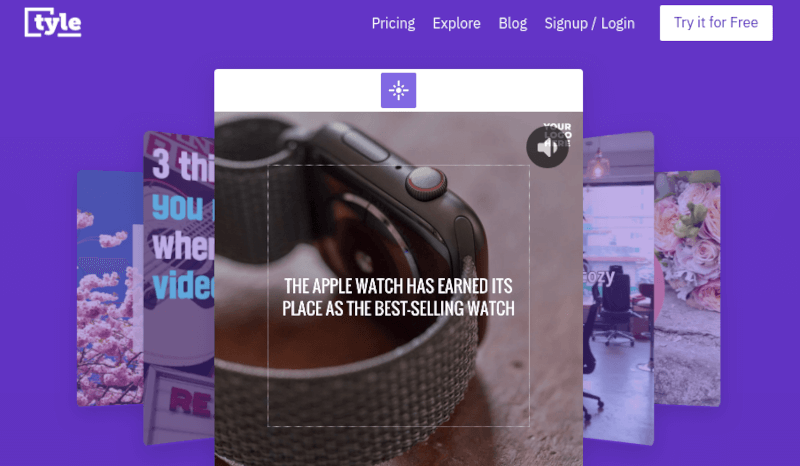 [ You might also like: 15 Best Sites to Find Free Images for Your Website ]
5. Visme
For all your content related to marketing, presentations, and infographics, the easy-to-use graphic design tool Visme is here! It contains thousands of designed templates with professional touch to let you easily and quickly create any sort of content. Visme has unending design elements such as vector icons, stick pictures, animated illustrations, characters and much more to be added to your design.
It lets you download and share the designs in multiple formats or in high resolutions, just the way you want. Its basic versions come at no cost whereas the standard version comes at $15 and business at $ 29, billed monthly.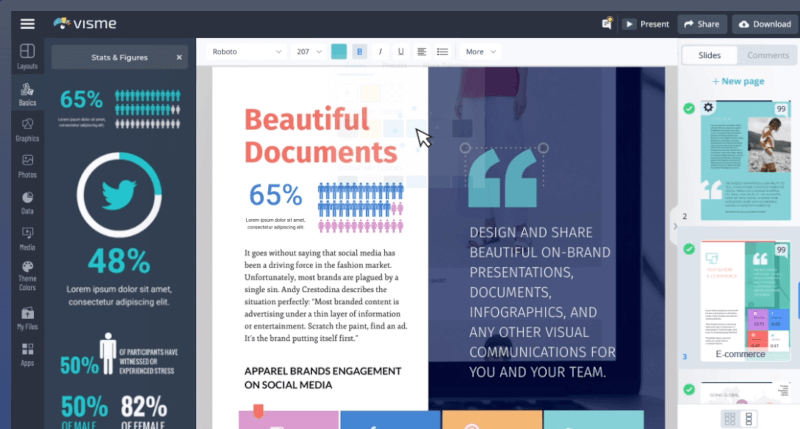 [ You might also like: 5 Best Infographic Tools for Free ]
6. Stencil
If you have a great imagination but lack a way to implement it, think about using the Stencil graphic design tool for adorning your social media posts with some attractive artwork. This simple yet performance-based tool is quick to work with and delivers outstanding results. It is suitable for small-time designers, markets, and bloggers to kick start something new.
This tool has three pricing tiers, which include no-cost access, the pro version is available at $9 per month and unlimited at $12 when paid annually.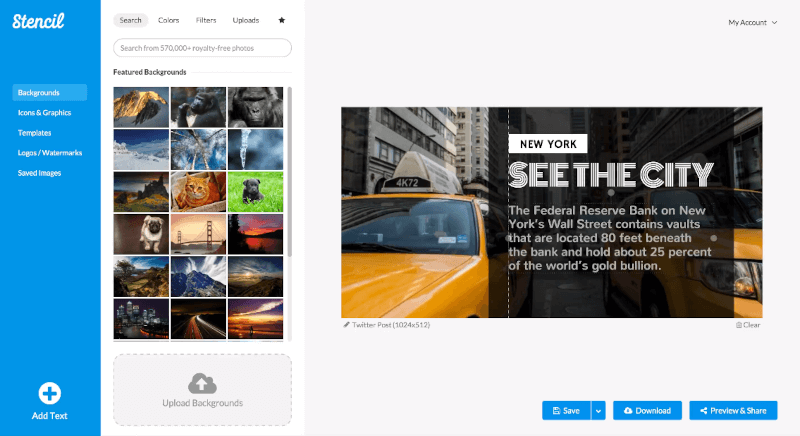 7. Fotor
Fotor has flawlessly evolved since its release. This website is a great place to play around with your images using a whole chunk of tools and settings. It has been upgraded to create collages and graphics for virtual representation and enhance your brand's value.
Fotor has its standalone app and can be integrated with platforms such as Android, iPhone, and Windows with ease.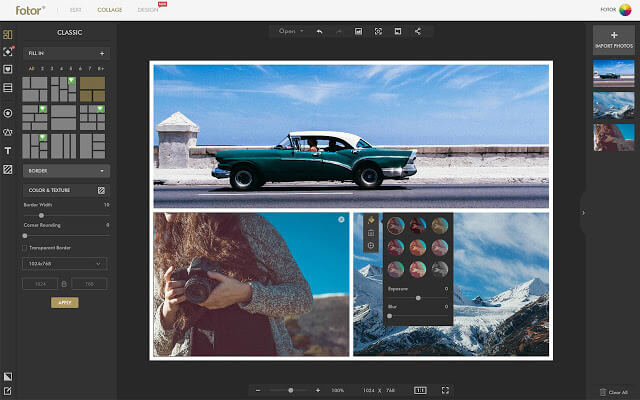 [ You might also like: 14 Best Photo Editor Apps ]
8. RelayThat
Save your time with RelayThat, a quick yet efficient designing tool. This simple tool holds templates for social media giants such as AdSense and Facebook. With over 350000 free images and 2000 layouts to choose from, this tool effortlessly edits complicated designs while offering an edge to your Instagram photos.
It lets you generate the finest photos in 20 different sizes and plenty of elements with a color scheme. The tool can be used for free but the images will show up with a watermark, whereas if you go for the paid version, the charges are $25 per month for two users.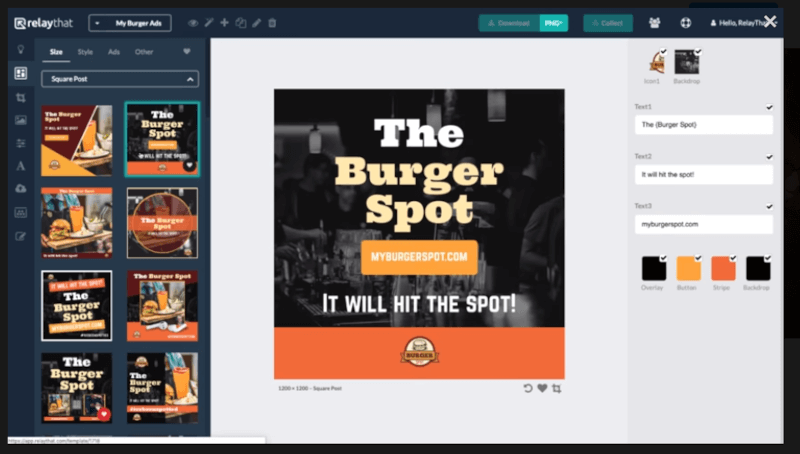 9. Gravit
Gravit is the ideal choice for both starters and professionals. This graphic designing tool is feature-loaded and has dual fully functional platforms for individual and professional use. The no-cost web-based designing software supports SVG editing, it gets outstanding results even for mature designers with any complications and hassles.
The tool has many in-built templates to let you customize designs as per your needs. Also, it lets you download your designs in PNG, PDF, JPG, and SVG formats.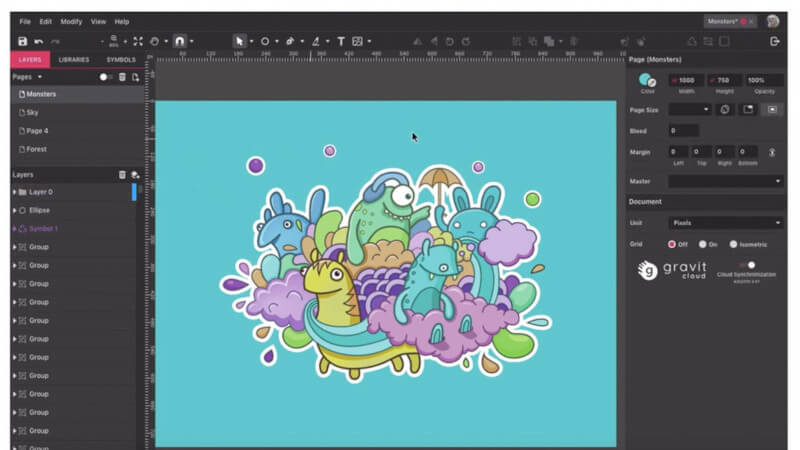 [ You might also like: Gravit – A Free Adobe Illustrator Alternative for Linux ]
10. PicMonkey
PicMonkey is another one of the best alternatives to Canva. It is contained with striking designs that can be used for platforms like Instagram, YouTube, and Facebook, etc while allowing you to stick a logo or add to the design with ease and speedily. You can start by selecting from various customizable templates and pre-sized designs.
This tool has more than 100 font styles to present and allows you to create catchy and interactive outcomes of the images. Its basic version comes at $7.99 per month, the pro version can be used at $12.99 per month, and the business version can be availed at $23 per month, billed annually.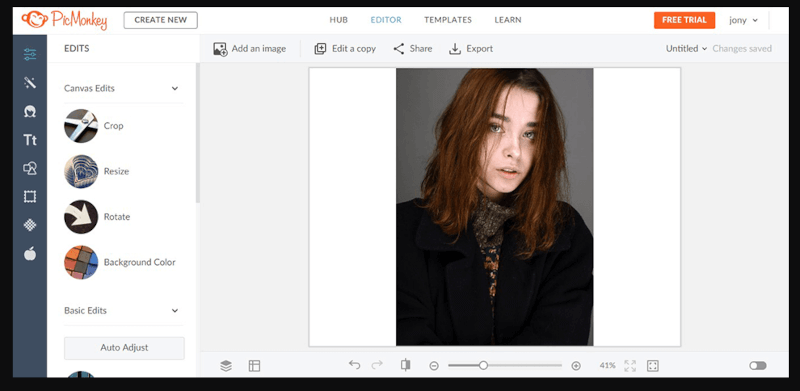 Conclusion
A graphic design tool is a must-have if you are running an online business to make your content outshine and images worth remembering. These were our best 10 picks for Canva alternatives for graphic designing.
We hope you will be able to find software to suit your needs with this post.