The cloud is getting a lot of traffic these days and you will be surprised to know that virtually anything you can do locally can be done in the cloud too; a good example is torrenting.
We took a look at streaming awesomeness in our best movie streaming sites and best bitTorrent client's articles, and I'm sure you're familiar with apps like Vuze, Transmission, BitTorrent, etc. But what if you don't want to download torrents to your local machine?
Cloud torrenting enables users to download torrent files directly from host websites to their preferred cloud service like Google Drive, Mega, Dropbox, etc. without the need for a torrent client.
While there are many websites that offer this service these days, not all platforms are created equal and as usual, you can trust GeeksMint to bring you a list of the best options you have.
1. Offcloud
Offcloud is a feature-rich cloud torrenting platform where you can download files from and upload files in order to access remotely. It was made to be excellent at fetching content from the web.
Its features include the ability to integrate with virtually any platform including Google Drive, BitTorrent, and Dropbox, automation with IFTTT, automatic backup/export from RSS, user anonymity, SoundCloud tracks to MP3, etc.
You can use Offcloud for free with access to 3 file hosting, BitTorrent links, or streaming. For more features, you need to shell out $9.99 per month or $69.99 per year.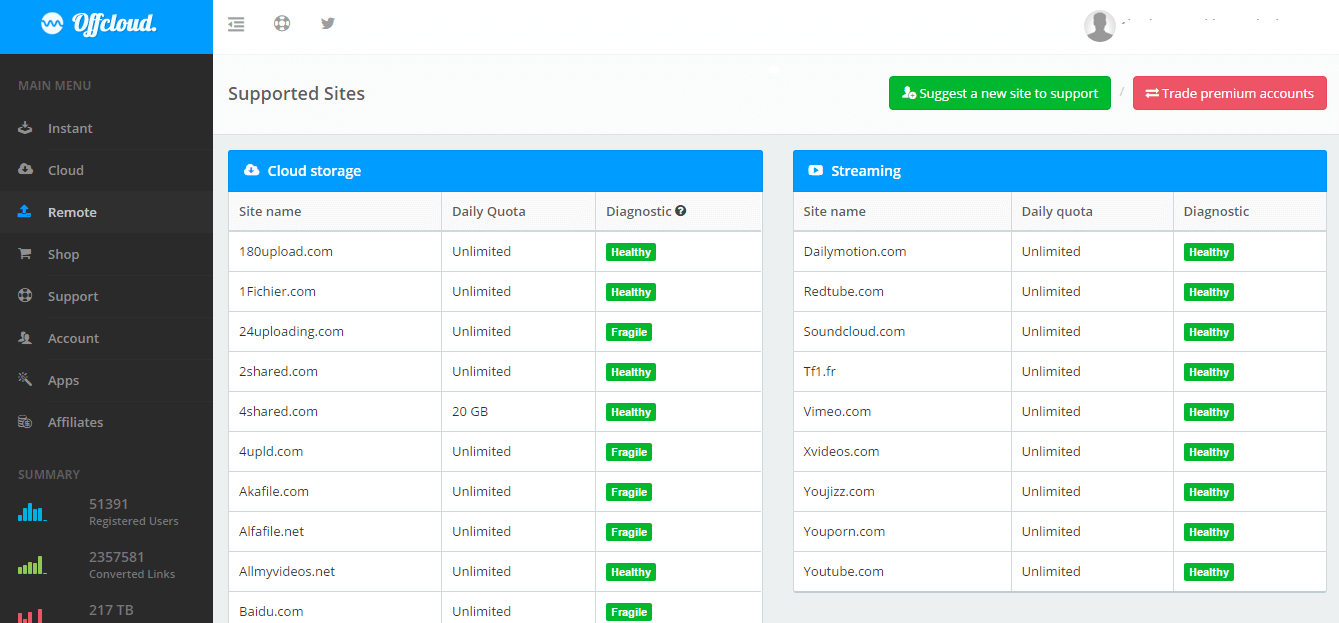 2. Bitport
Bitport is a multi-platform cloud torrenting and streaming service that allows you to torrent content online fast, securely, and anonymously. It features a beautiful and intuitive UI with a built-in NOD 32 antivirus.
A free Bitport account gives you access to 1GB of cloud storage and a 1 torrent download limit per day. You can also stream content anonymously (via HTTP) at the best speeds.
You need to subscribe to Small, Standard, or Big payment plans to access more features.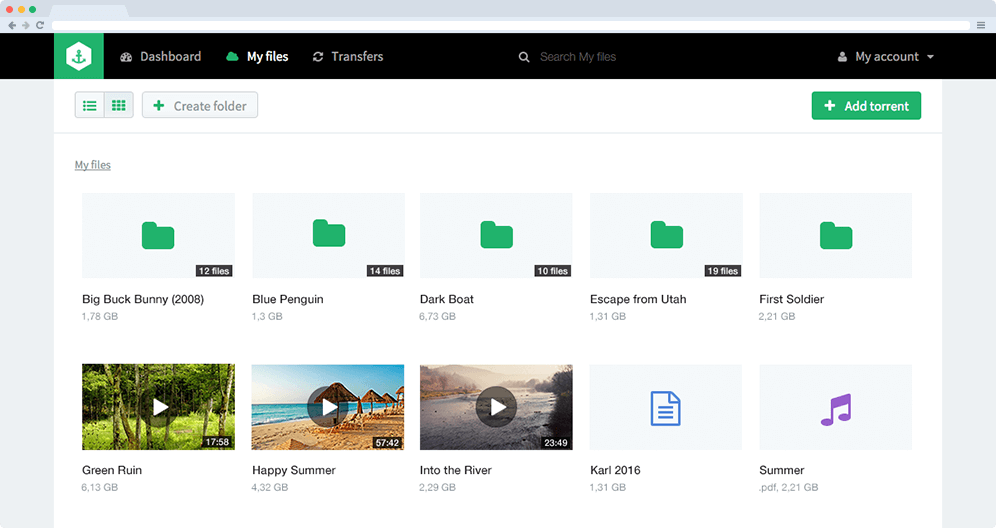 3. Zbigz
Zbigz is an online torrenting and storage service with almost any content available for download, no software or network restrictions, remote download, and integration support with other cloud services e.g. Google Drive.
A Zbigz free account limits you to have at most two 1GB files which will be removed after 7 days, and a download speed of 150KBps. The free version is also lacking many cool features like no ads, a personal account, file caching, etc. so you might want to upgrade to premium membership.
One cool feature in Zbigz is that you can use it without registering an account. However, you will be limited to torrenting only one file with a max size of 100MB.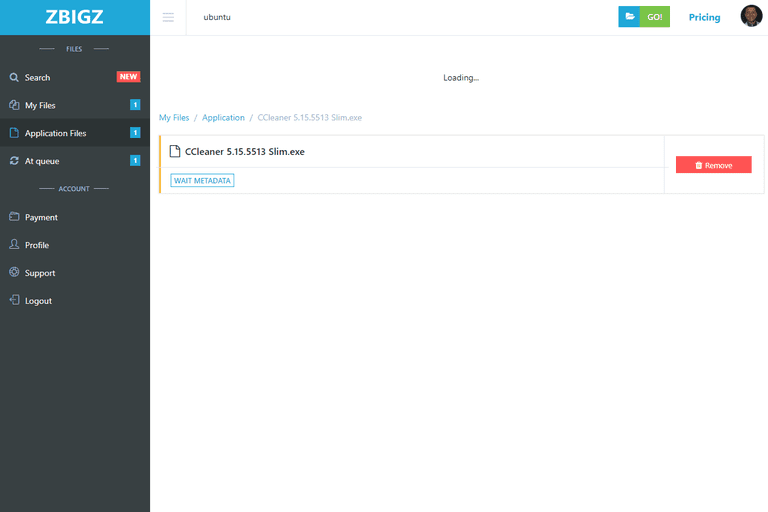 4. TransferCloud
TransferCloud is a cloud torrenting service that enables you to download torrent and magnet files, links, media, etc. directly to your cloud e.g. Dropbox, OneDrive, Amazon Cloud, etc.
It features anonymous torrenting, availability on all web browsers and mobile devices, support for all file types, multi-file and sub-directory downloads, and a 7-day trial.
TransferCloud starts at $4.99 for a Basic plan with $9.99 and $15.99 for Premium and Power/Monster plans respectively.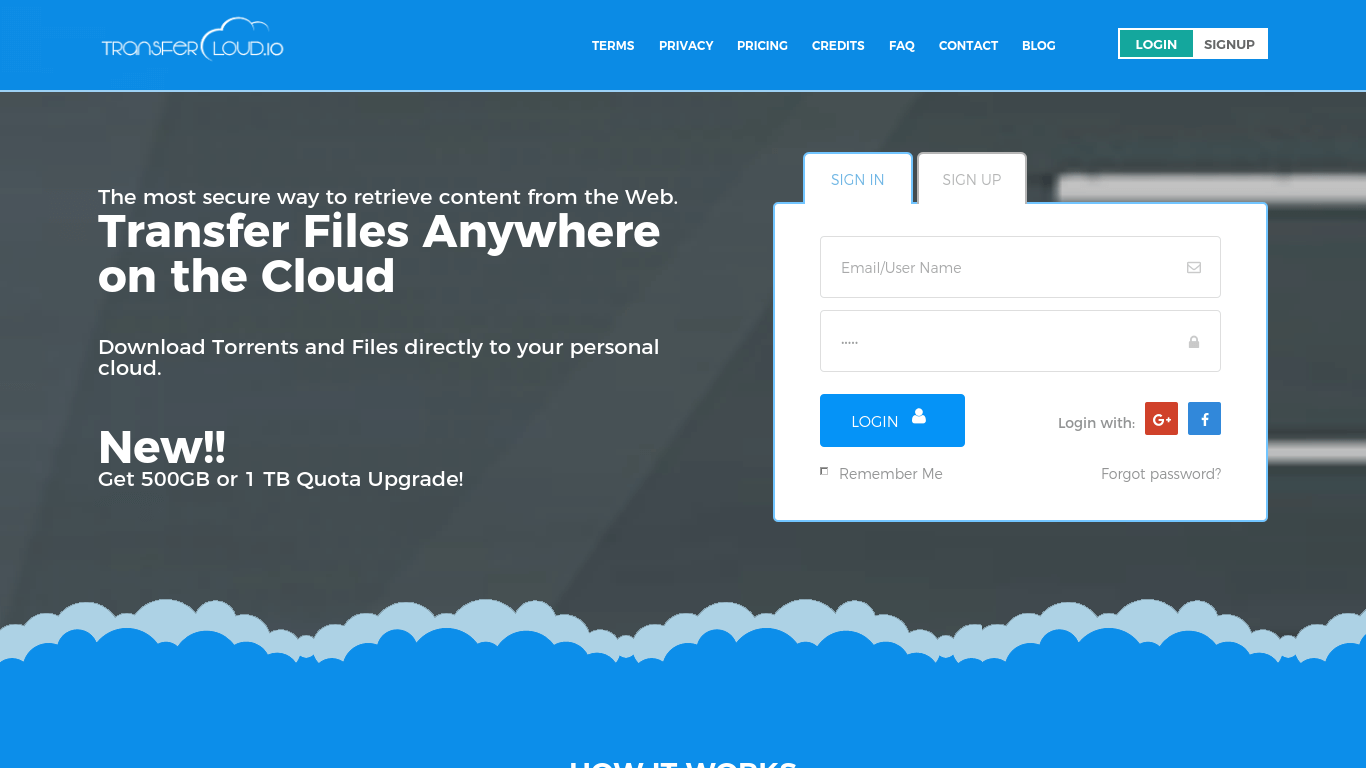 5. Premiumize.me
Premiumize.me is a secure cloud storage platform that also offers cloud torrenting services with a huge library of torrents to choose from (movies, TV shows, music, games, and software), and it offers speed boost, anonymous downloading, support for multiple devices, a VPN support and a free trial.
It also offers a lifetime plan for €399.99, which is a great option if you are looking for a long-term commitment.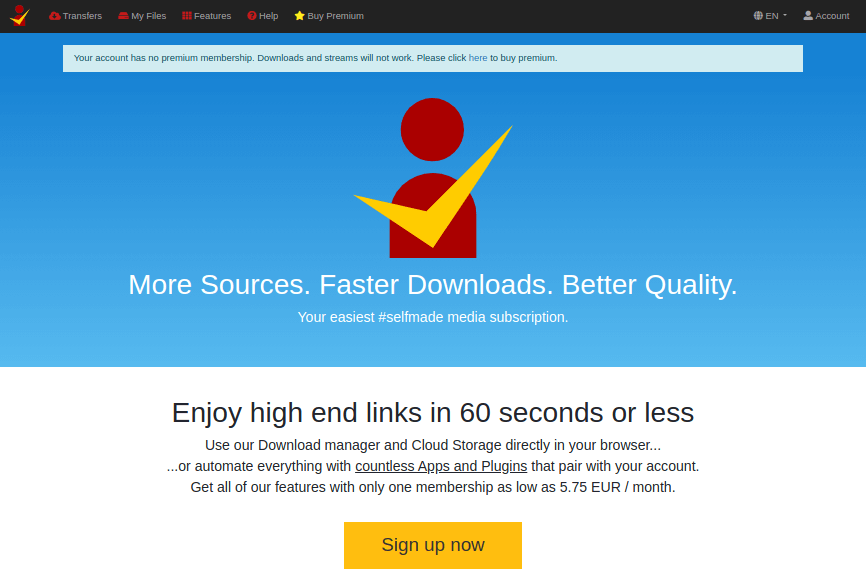 6. Torrent Safe
Torrent Safe is an online torrent download and streaming platform that provides users with secure torrenting services for some of the cheapest prices. It features great customer support, a maximum file size of 1GB, no download count limits, and a 2-day file lifetime for free!
Using Torrent Safe is as simple as copying and pasting URLs into designated areas. It has 3 payment plans namely Annual, Subscription, and 1-month pass which go for $3.99, $4.95, and $5.69 per month respectively.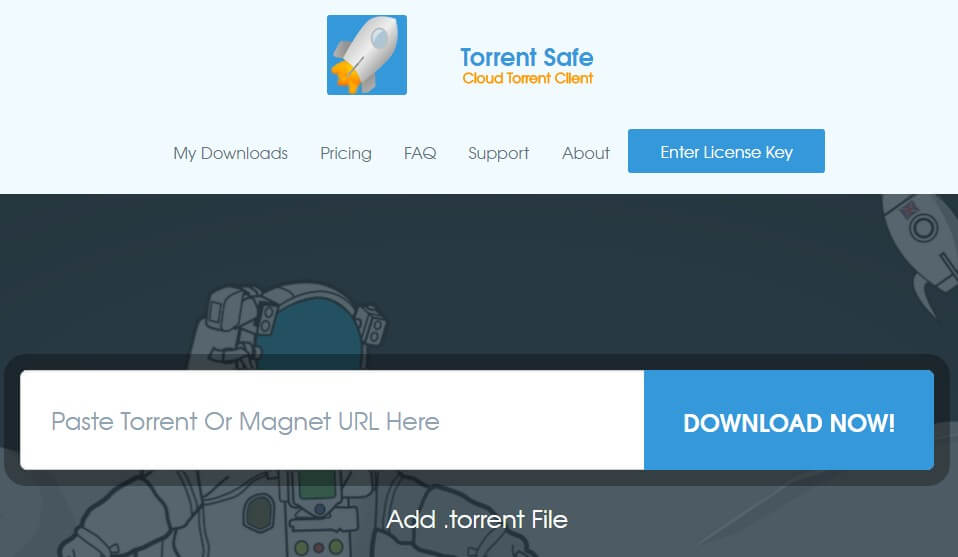 7. Seedr
Seedr is a cloud torrenting service that gives you instant access to play and download content online. It offers its users optimum speeds, anonymity even for reading eBooks, and media streaming.
It works through the web interface and has been optimized to work smoothly on any device including personal TV. All you need to do is copy and paste the torrent URL in the URL field and you're good to go.
A free Seedr gives you access to only 2GB of storage without any limitations on your file download count. Its subscription starts at $6.95 for Basic, $9.95 for Pro, and $19.95 for Master per month.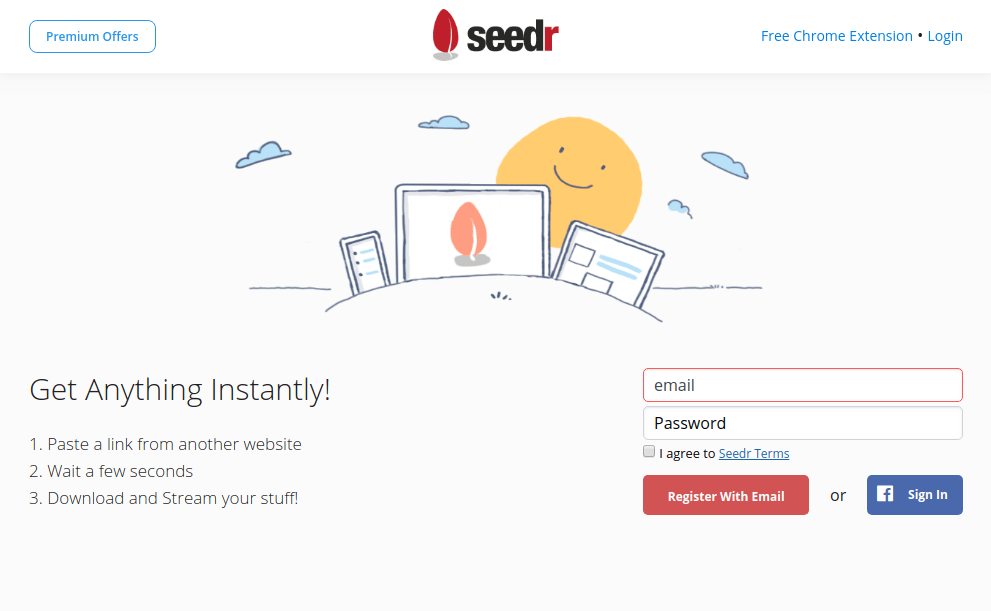 8. YourSeedbox
YourSeedbox is a server where you can download and upload torrents via a web interface and you have the option of using a dedicated or shared server.
YourSeedbox takes your privacy seriously so it doesn't keep although, complex-looking UI, any logs. Its other features include a clean, modern User Interface, a fast network, and reliable customer support.
The service is not free but you can get a discounted price if you pay for 3 or 6 months and a whole month free if you go for the yearly plan.

9. Put.io
Put.io is a cloud torrent platform that allows you to download files at high speeds and stash them privately for remote access at any time. Stylized as "The cloud storage service with a certain gravity", Put.io integrates with several applications and services including Chromecast, IFTTT, Kodi, Apple TV, Roku channel, gaming consoles, etc.
It is important to note that unlike some of the listed titles, Put.io is not a backup/sync service like Google Drive nor is it a file-sharing service. It simply works to make all your downloaded content available to you from the cloud.
You can try the service for $0.99 before switching to a paid plan when you are sure it suits your needs.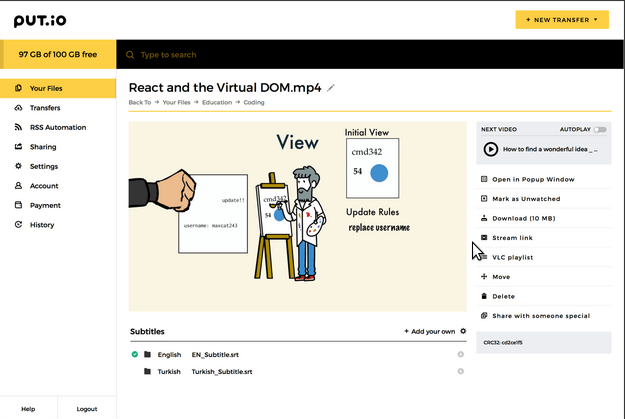 Which cloud torrenting services are you familiar with? Drop your comments in the section below.