Cloud file sharing involves a system where users are allocated storage space on a server and are allowed to perform read and write operations on the data they save in their space online.
A popular service is Dropbox and while it offers a free version, it is not open source. There are also many Dropbox alternatives for Linux, but this article focuses on the best free open source cloud file sharing platforms.
NextCloud is arguably the most popular open source cloud file sharing service. Apart from sharing files, it allows you to share calendars, contacts, emails and includes professional features like team collaboration and data synchronization and it packs text and video chat apps.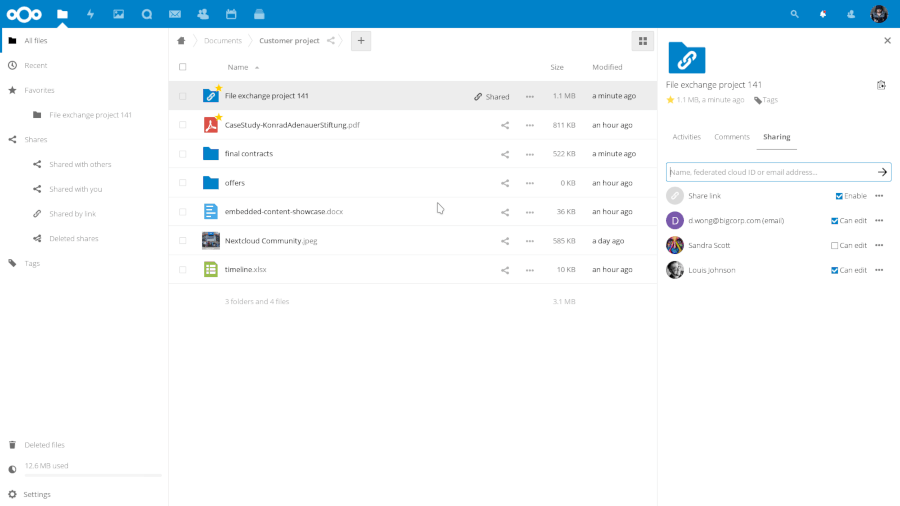 Ceph is an open source distributed object, block, and file storage platform that uses a POSIX-compliant network file system in order to provide large data storage, high performance, and optimum support for legacy applications.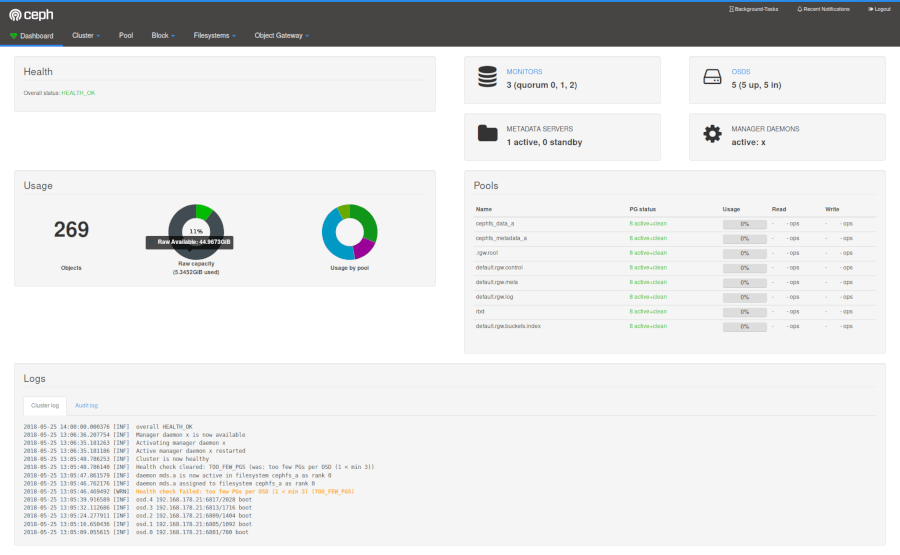 Aurora Files is a developer friendly, encrypted file-sharing software. It has support for Google Drive and Dropbox as network logins, Zipped file viewer, and MS Office file viewer.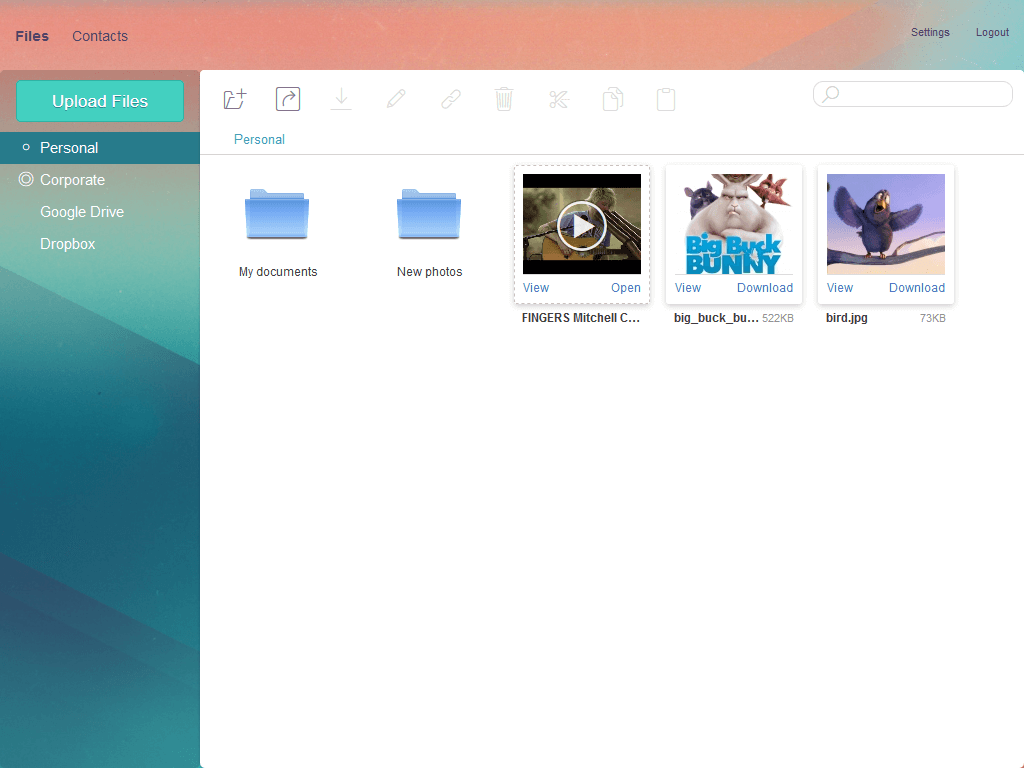 YouTransfer is an open source file transfer cloud service with a few more features than FileDrop given that it has a Docker image for container users.
The file transfer process works via link sharing via email, message, or any other sharing method together with an optional message.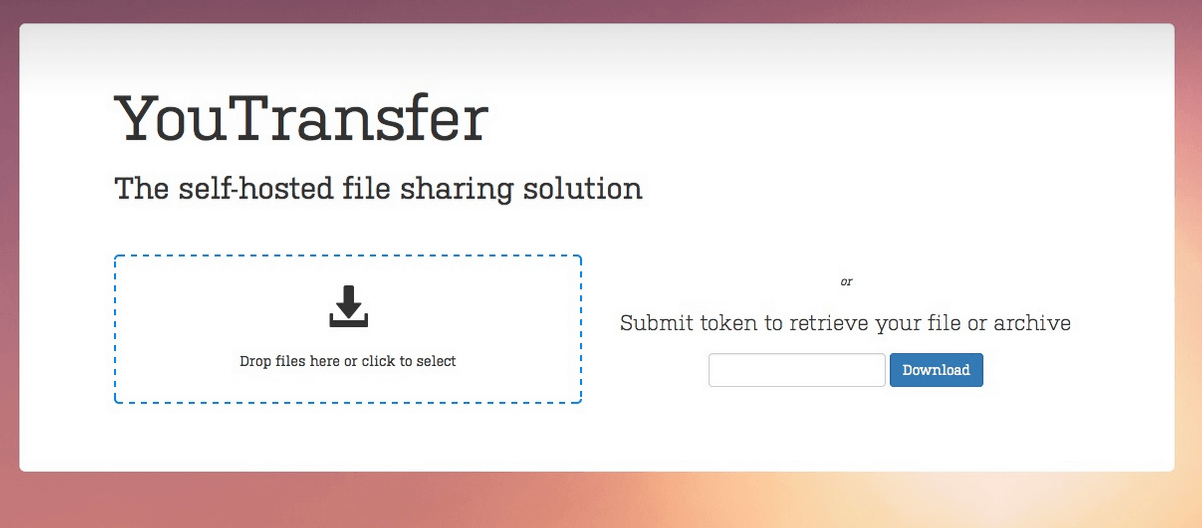 Pydio Cells is a Golang-based on-premise file management platform that aims to provide reliable file hosting, synchronization, and sharing. It has a strong emphasis on security and can be deployed on any server type of your choosing.
Fun fact, Pydio Cells went by the name of just "Pydio" and was written in PHP and JavaScript before until its entire rewrite in Golang.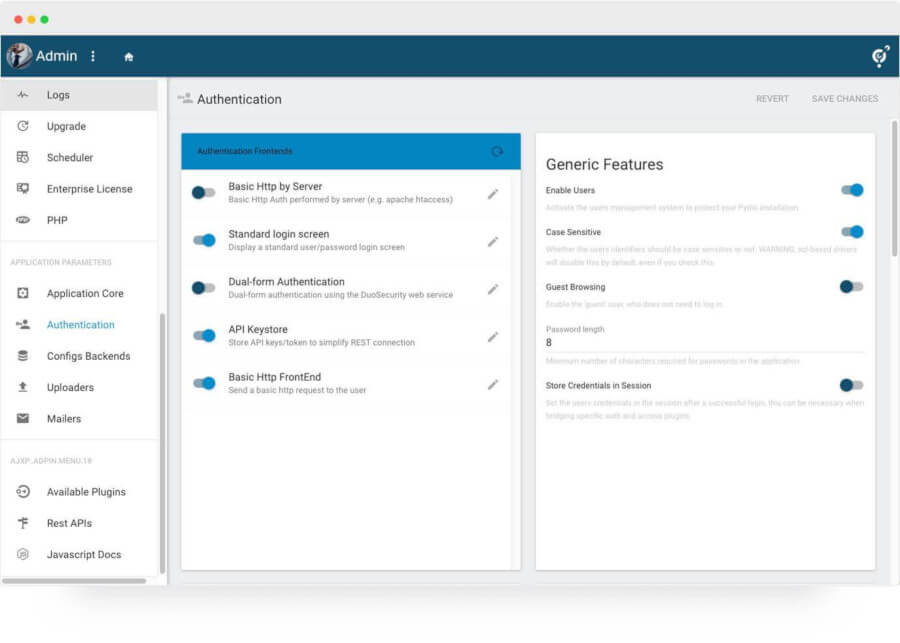 LinShare aims to provide an enterprise-grade cloud file sharing solution for free and it is succeeding. It enables users to share large files, manage activity logs and users, and enjoy healthcare-related features all while enjoying high security.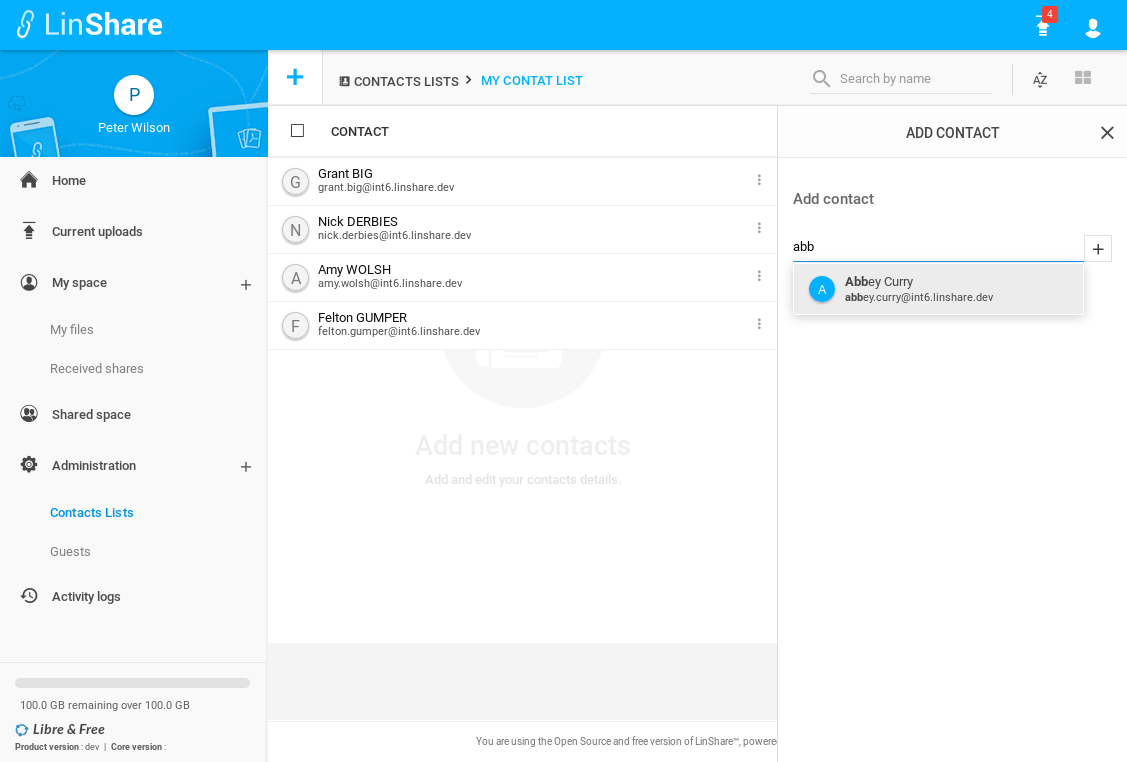 NitroShare is a cross-platform network file transfer app designed to extremely simplify sharing files while maintaining efficient speeds.
OnionShare is an open source platform that enables its users to share files of any size across the internet without jeopardizing their security or anonymity.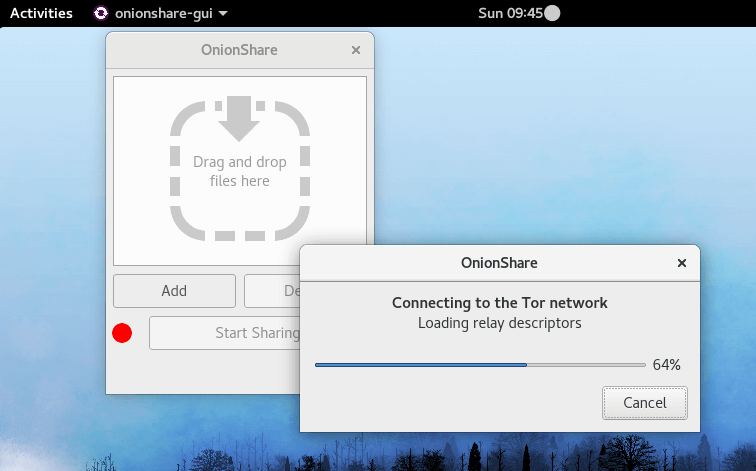 FileDrop is a lightweight web-based UI for sharing files. You can use it as a standalone server in trusted LANs but it is mostly used together with Sandstorm, an open source web-based productivity suite.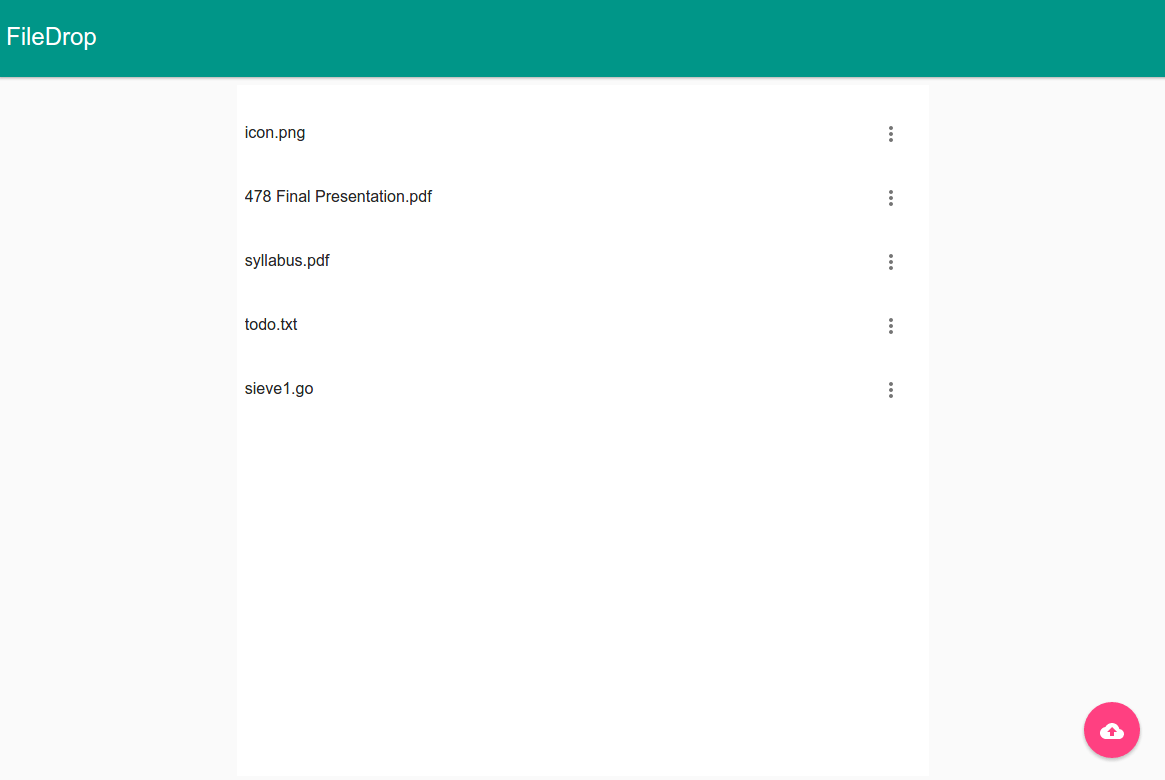 ProjectSend is a private clients-oriented web service that provides a file-sharing platform for teams complete with features like uploads auto-expiration, usage logs, user permissions, etc.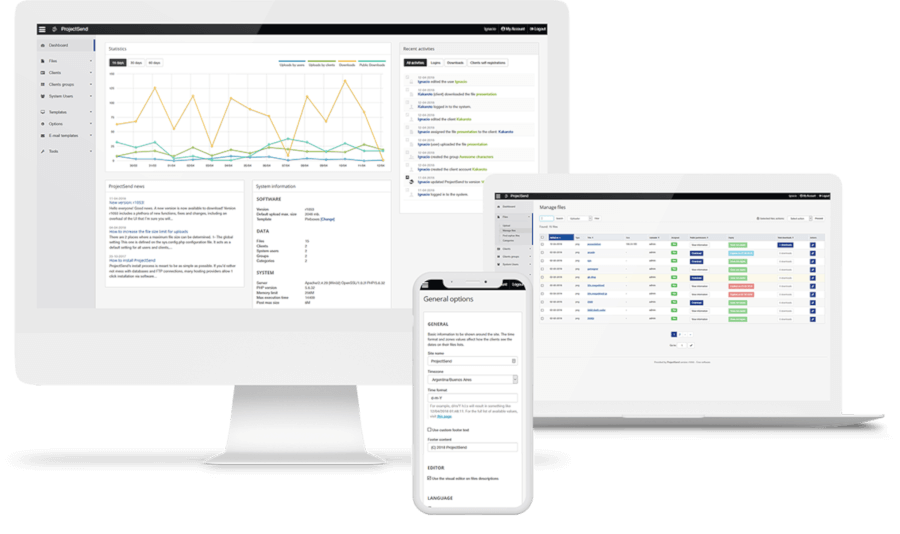 There are notable mentions like Syncthing, Seafile, Cozy and Syncany but what is your favourite open source cloud file sharing application? Drop your comments in the section below.