Whether you're on a trip to an unknown place or hiking with your friends on hilly terrain, Google Maps is one of the best and most popular navigational tools or applications you can use to find your way back.
Being one of the most popular digital maps services, Google Maps is used by over a billion users across the globe, with 72% of all maps users relying on and using the Google Maps application. It is available on the web, Android, and iOS devices.
It's one of the most versatile digital maps applications that provides a varied range of use cases, such as finding routes to specific destinations, exploring new restaurants, cafes, museums, or other places, getting real-time traffic updates and notifications, sharing real-time location and geolocation with friends and families, finding business listings and reviews, and much more.
And once such an application or use case of Google Maps is navigation or finding directions for travel. While this is one of the most basic and direct uses of Google Maps, many users still struggle with it, especially when new to the application.
In this article, we will see how you can find your direction of travel using the widely used navigational tool that is Google Maps so that you reach your destination on time and eliminate the hassle or panic of getting lost in an unknown area or place.
But first, let us quickly look at the top benefits of Google Maps for your needs.
Benefits of Using Google Maps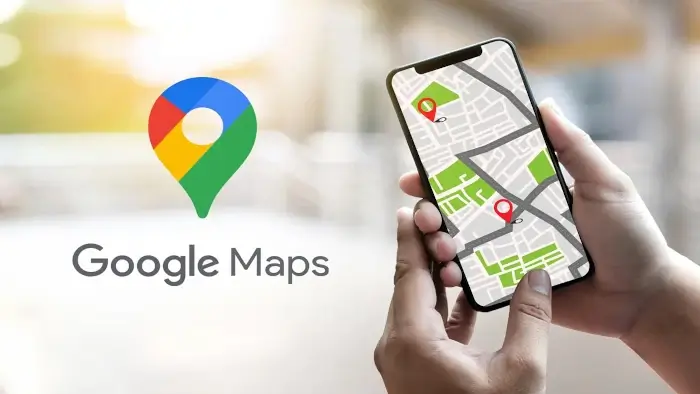 Here are a few quick benefits of Google Maps that make it one of the most popular and widely used navigational applications for users all over the world.
Easy Navigation – Google Maps provides accurate and precise turn-by-turn directions to your routes, whether you are driving, walking, cycling, or using public transportation, making navigation easier than ever before.
Accurate real-time Traffic Alerts – Google Maps provides real-time traffic alerts and notifications, making it easier to avoid busy and traffic-heavy routes and plan your journey accordingly beforehand. This crucial feature helps avoid chances of delays and traffic congestion—significantly saving your time and effort.
Satellite Imagery – This Google Maps feature allows you to view the map or the Earth imagery from the detailed satellite imagery view, providing valuable information and enhancing the overall user experience.
Street View – The street view feature in Google Maps is extremely beneficial to virtually explore your neighborhoods and streets with 360-degree images.
Public transportation details – Google Maps provides in-depth information about public transportation details, including the different routes, access schedules, and transit options available, including public buses, subways, and trains.
Business listings – Google Maps also allows businesses to list business details and information on the information, including address, open timings, contact information, and customer reviews and ratings—enhancing their online visibility and making it easier for users to get the business information with ease along with its navigational routes.
Location sharing – You can easily share your real-time and exact location with your friends and families using Google Maps, ensuring seamless and hassle-free coordination.
Offline Maps – You can also use Google Maps offline on your phone with an internet connection, which is highly beneficial when traveling in low connection or poor service areas.
Explore Areas of Interest – Google Maps also lets you explore different cafes, restaurants, hotels, resorts, and other nearby attractions, which is beneficial when traveling to new places with impromptu plans.
Accuracy and Accessibility – Google Maps provides highly accurate data and suggestions as it uses GPS technology to enable precise location tracking. At the same time, it also offers different accessibility features, like voice search, voice-guided navigation, larger text and icons, screen-reader compatibility, haptic compatibility, and much more for individuals with disabilities.
Localized Information – You can also find localized details, like local weather, services, events, and local businesses, on Google Maps.
Global Coverage – Google Maps provides its navigational services to nearly 104 countries worldwide, providing extensive and highly impressive global coverage.
Voice Guidance – Besides being an accessible feature, the voice guidance feature is also highly beneficial for hands-free driving when you can't visually look at your mobile screen while driving, and the application guides you through the navigation through voice guidance.
Multi-Platform and Device Compatibility – You can use the Google Maps application on any browser or device, including your mobile phone, tablet, or desktop—making it a multi-platform application.
With that, let us look at the different ways you can find your travel direction using the Google Maps features.
Ways To Find Your Direction of Travel Via Google Maps
You can find your travel directions in multiple ways using the features that Google Maps provides. Here are some of the most common ways to find your direction of travel using Google Maps:
Here's how you can use the navigation mode feature from Google Maps to find your direction of travel:
Step 1. Open the Google Maps application on your Android or iOS device and ensure to enable the internet connection and your phone's location services.
On top of your mobile phone screen, search and enter your desired destination by typing in the particular landmark, address, or business name.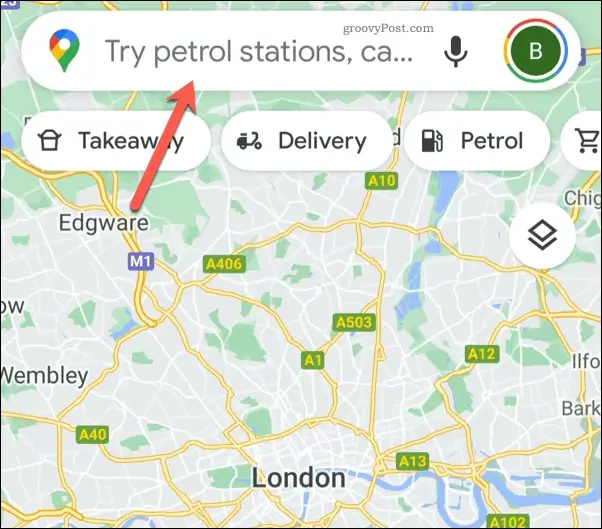 Step 2. Next, click on the "Directions" button and choose your specific modes of transportation, such as walking, driving, cycling, or public transit.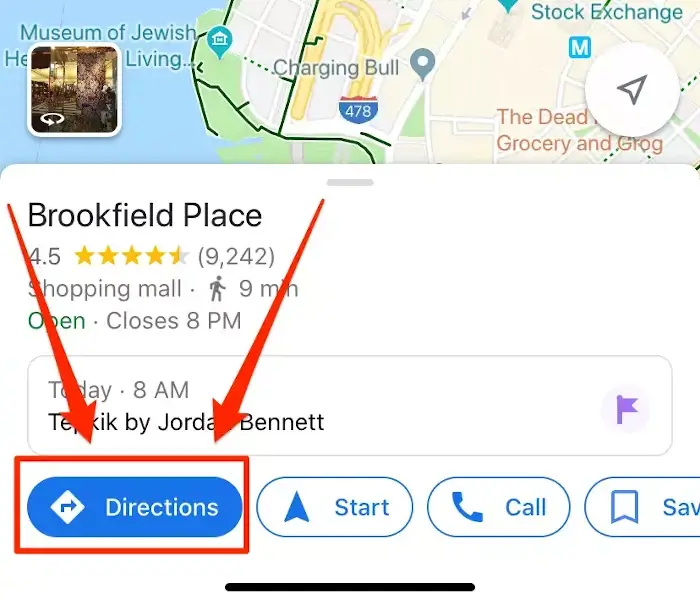 Step 3. Then, click on the "Start" button to start your route navigation to your destination. Once you click on "Start", Google Maps will calculate your route, including the distance in m.kms and the time you will require to reach your destination.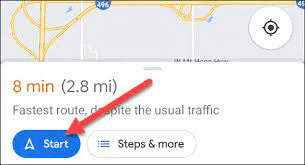 Step 4. Google Maps will direct you to your route with turn-by-turn directions, modifying the remaining distance and time in real time. As you start following the route Google Maps suggested, a blue arrow will appear on your mobile phone that represents your current location and the direction you are headed towards.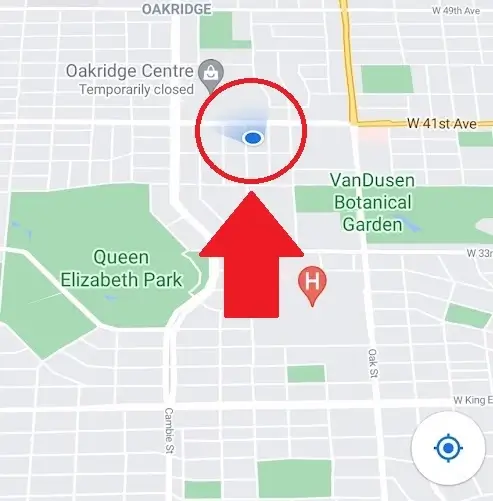 Step 5. Keep following the route that Google Maps suggests, and the application will also provide you with an estimated arrival time based on your current speed and remaining distance. Once you arrive close to your destination, Google Maps will notify you accordingly or guide you to the exact location if needed.
Step 6. Once you reach your end destination and no longer require Google Maps to navigate you further, click on the "End" button to exit or stop the navigation mode.
Thus, using the navigation mode is one of the simplest and easiest ways to find your direction of travel.
2. Using the Compass Mode
The Google Maps compass is a useful and highly beneficial tool that can help you find the right direction that you are facing and consists of a quality geographical map of the area you wish to navigate.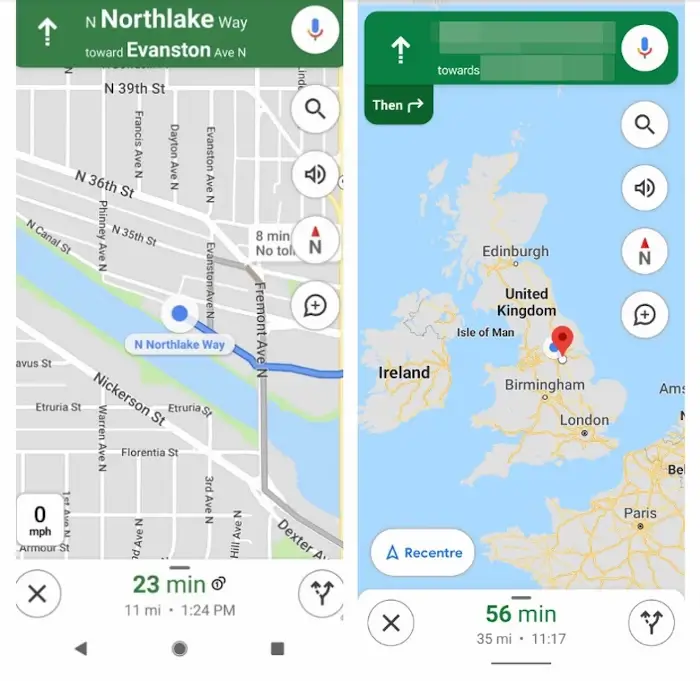 Finding your direction of travel using a compass is easy, thankfully, because of the magnetometer feature available in today's modern-day iOS and Android mobile devices.
Here is how to use the compass feature on your mobile to find your direction of travel:
Open the Google Maps application on your mobile device and click on the compass symbol at the bottom-right section of your mobile screen.
Once you click on this symbol, the compass will start to work and will typically point toward the North.
The compass on your Google Maps has two needles that rotate when you adjust or move the map with your fingers. While the red needle indicates the North direction, the grey needle indicates the South direction in Google Maps.
At the same time, Google Maps highlights your current location with a prominent blue dot with a light shadow, pointing in the exact direction that you are facing.
You can tap on the compass symbol, and it will point to the North, displaying the 'N' alphabet with an arrow mark, making it easier to confirm the direction in which you are headed effectively.
Thus, once you know the direction you are facing and the North direction on Google Maps, you can easily determine your direction of travel as well as other directions, like East, West, and South.
Thus, the compass mode is especially highly beneficial when you're finding your way in an unfamiliar area and want to confirm the right direction you are heading with respect to the map. This significantly helps avoid any confusion and ensures you are headed in the right direction and aren't lost.
You simply need to simply tap on the compass symbol again to exit the compass mode and reset to the default north-up orientation of Google Maps.
Conclusion
Using Google Maps on your smartphone or mobile device to find your direction of travel is extremely easy and useful. In fact, 67% of all smartphone users use Google Maps for navigational directions and finding routes to their destinations.
The entire process of using Google Maps to find the direction of travel is the same for both iOS and Android devices. In this article, we saw two ways you can find your direction of travel with Google Maps, one with the navigation mode and the other via the compass mode.
We hope you found this article useful and that you will use both ways to find your direction of travel the next time you are on a long trip or visiting a new place for the first time to reach your destination faster and easier with Google Maps.